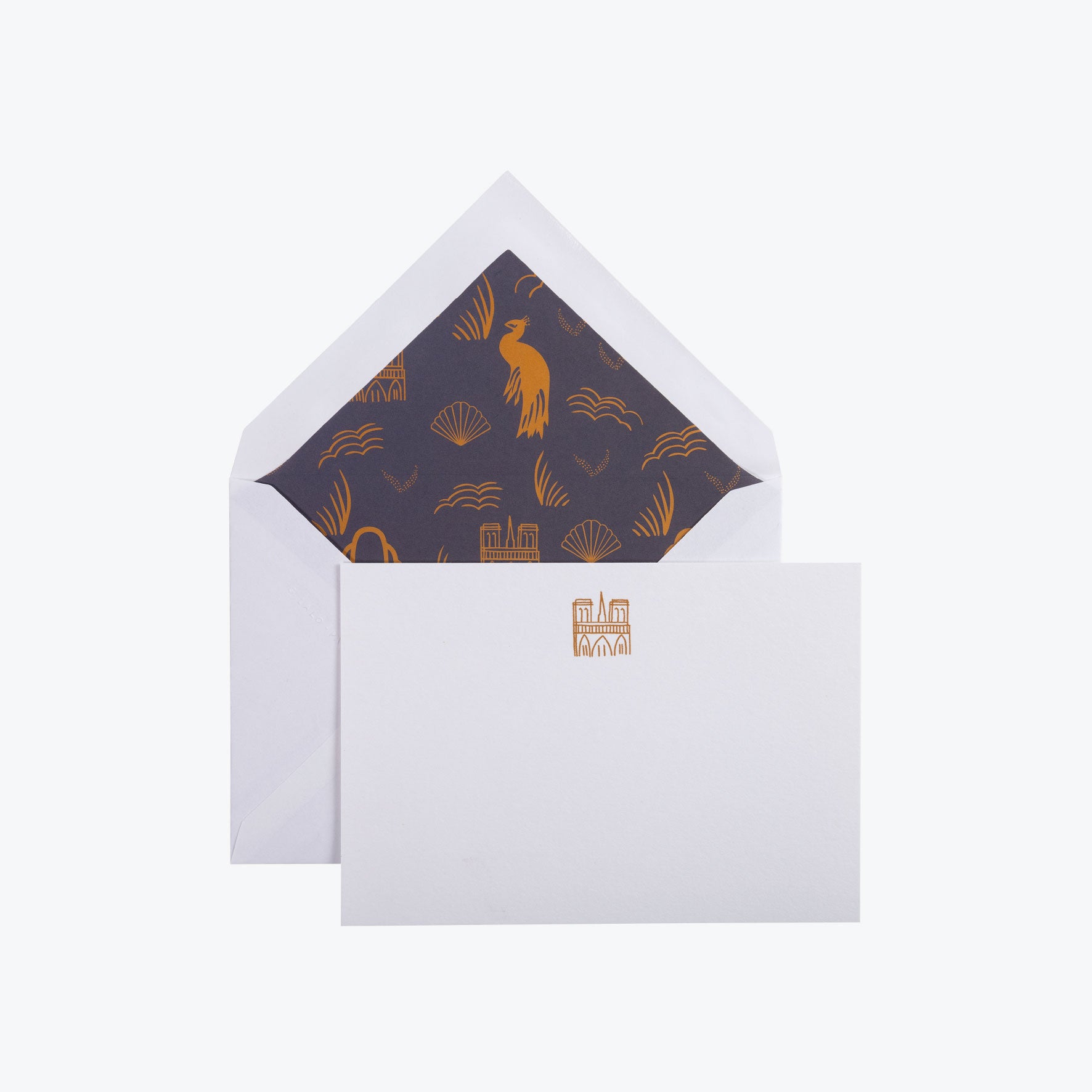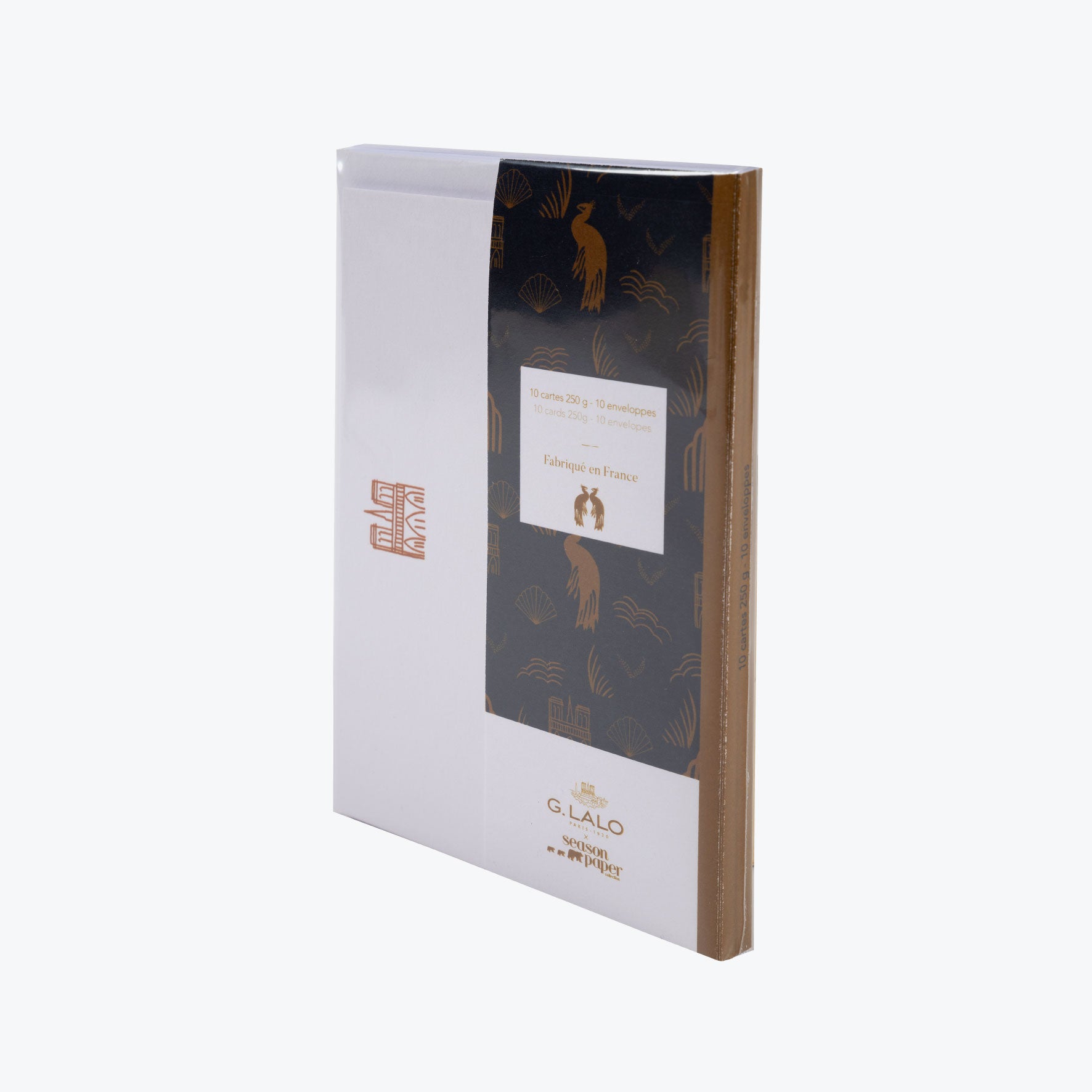 G. Lalo - Card Set - 100 Years - Blue
To celebrate it's 100 year anniversary, G.Lalo released this exclusive stationery collection, with a custom art deco motif that was designed in collaboration with Season Paper, another Parisian brand.

Featuring the navy coloured design, this card set includes 10 C6 white cards (250g) and 10 tissue lined C6 envelopes (90gsm). Matching paper pad available here.  
Made in France