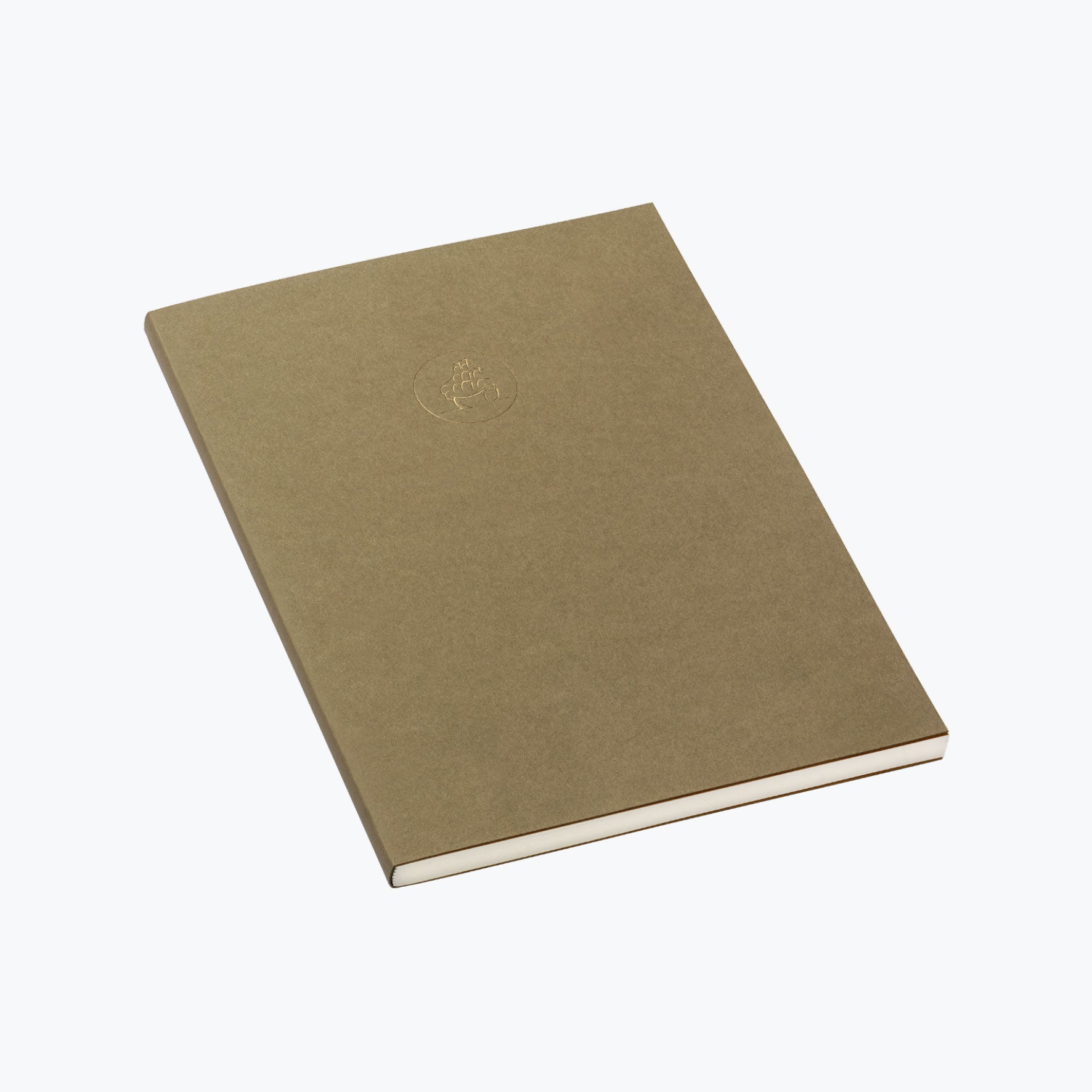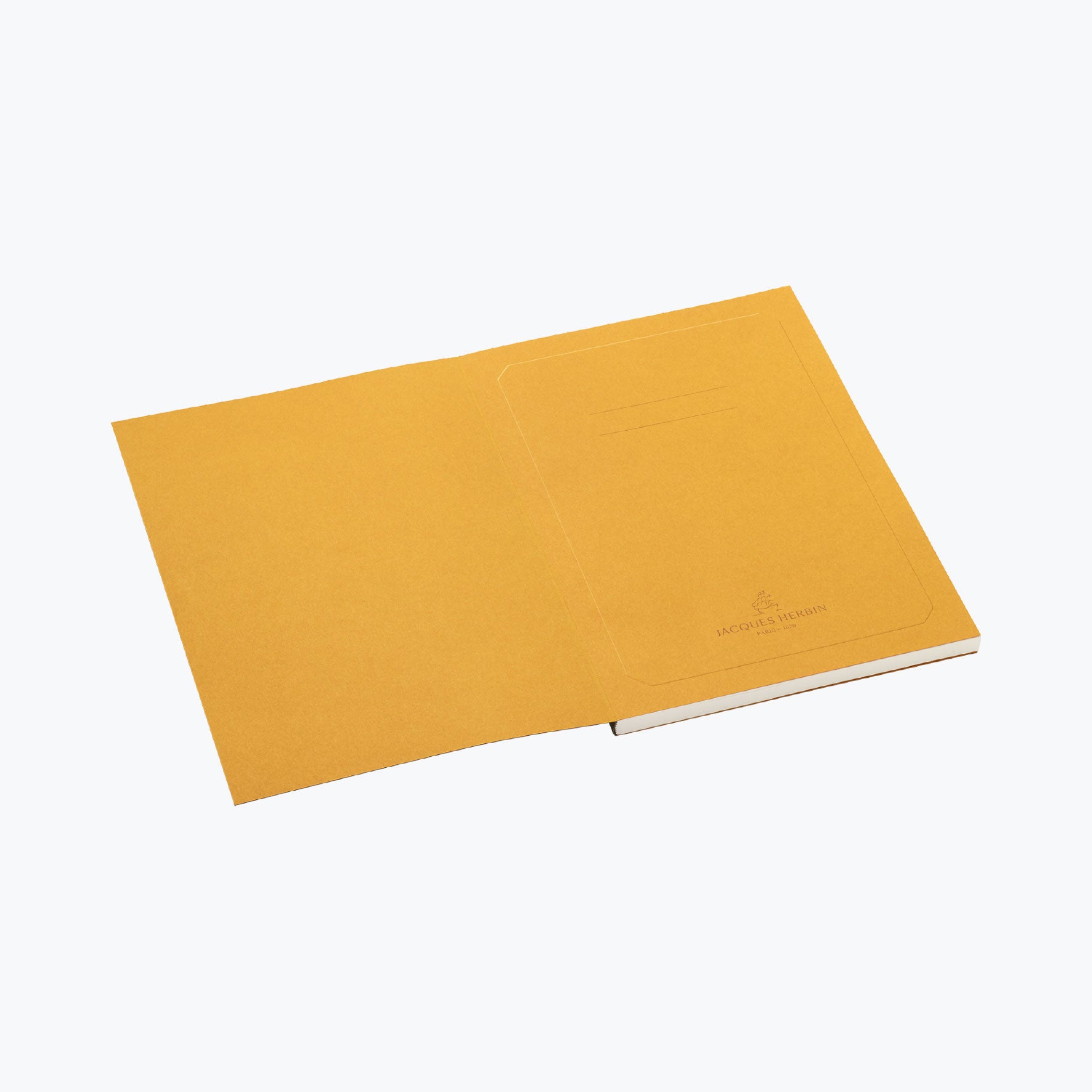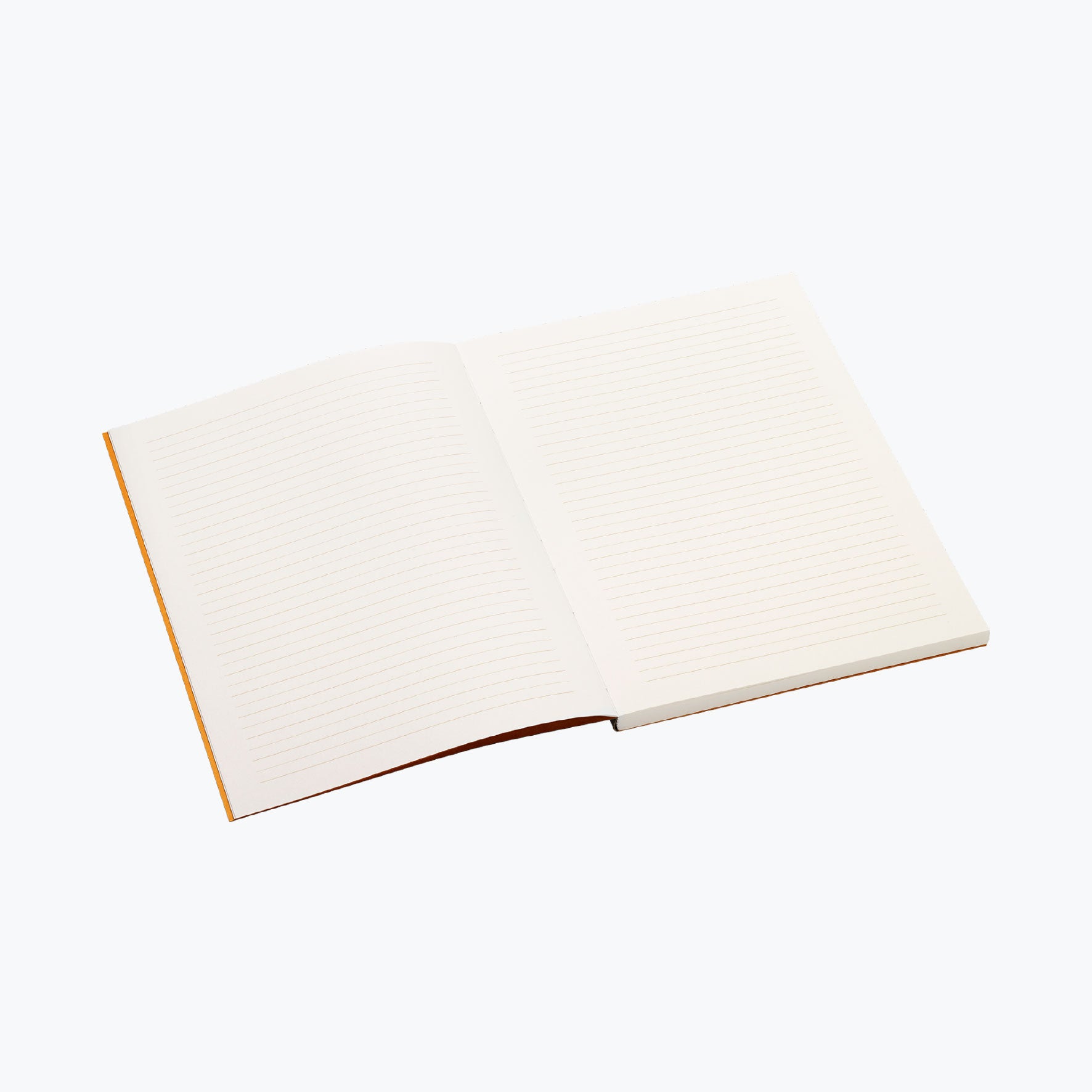 J. Herbin - Notebook - Refill - A5 - Writer's Notebook
Write your latest masterpiece with the Jacques Herbin Writer's notebook. Featuring 128 pages of cream, 90 gsm Vellum ruled paper, this notebook is the starting point for your next writing project.

This notebook has a khaki cover with the Jacques Herbin logo of a ship. The interior sleeves feature Jacques Herbin's signature amber lining. At the back of the notebook, there is a pocket that houses a blotter card. The back cover of the notebook is embossed with "Le Monde au fil de l'encre", which translates to "The world of ink".