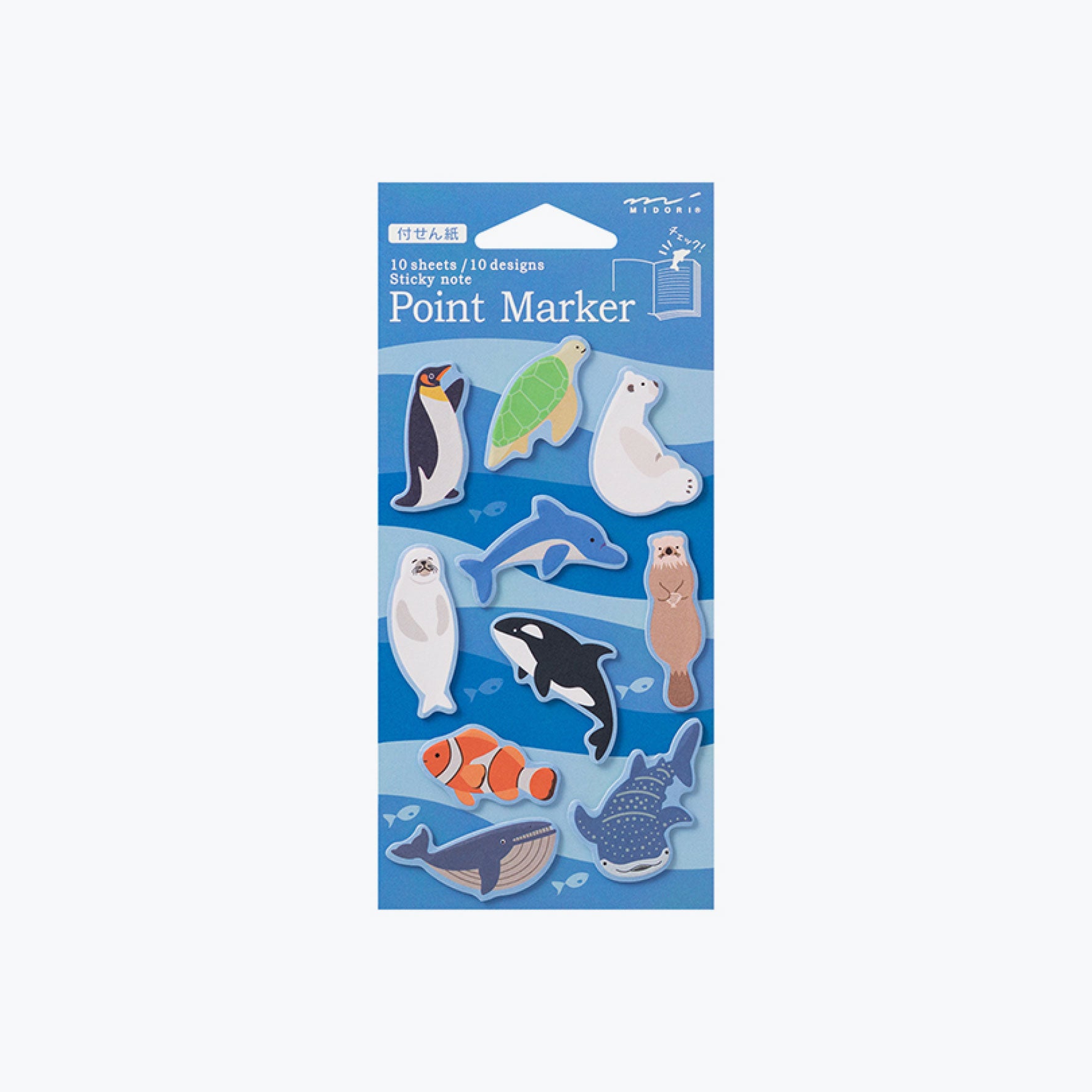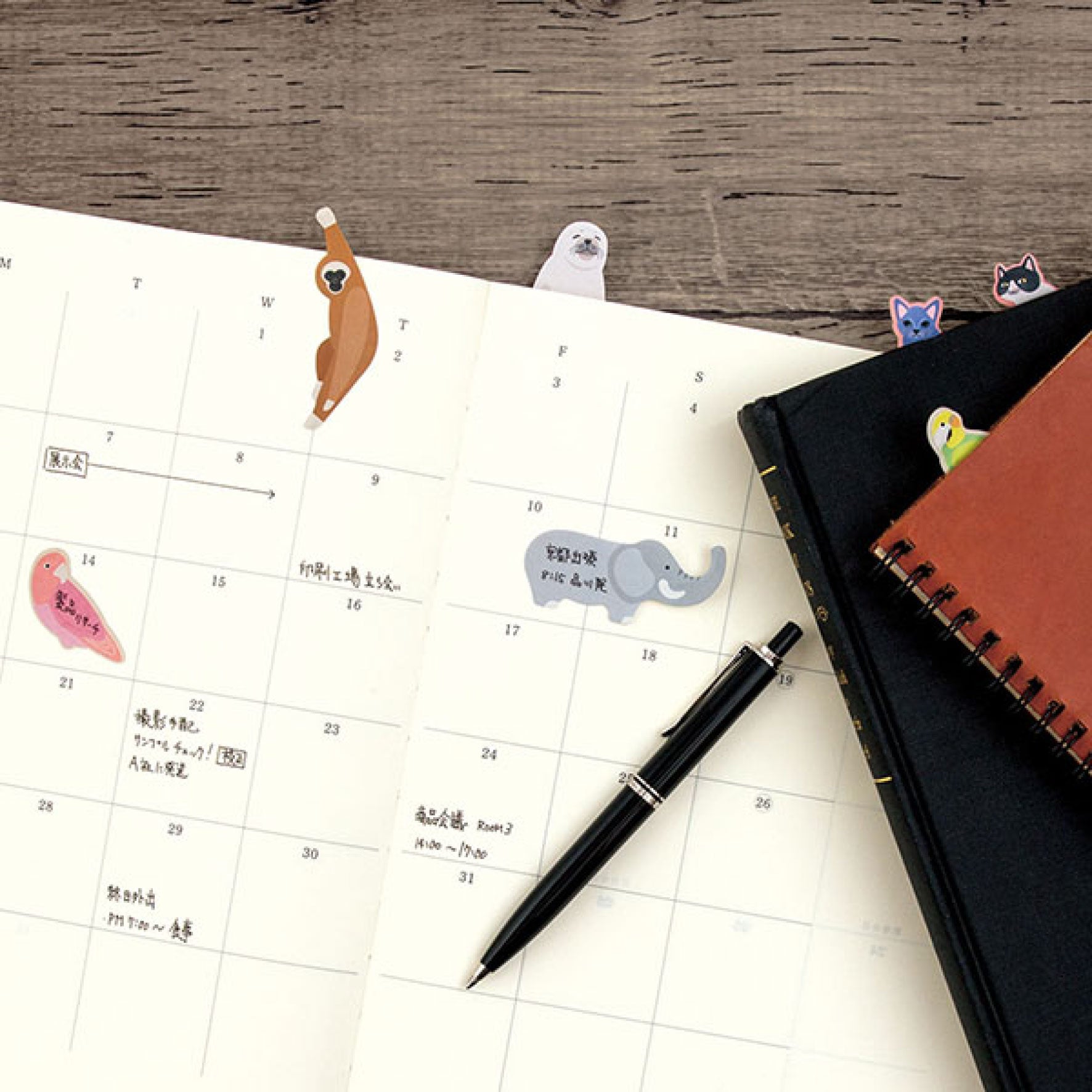 Midori - Sticker Seal - Point Marker - Aquarium
The Midori Point Markers are adhesive paper sheets that can be used as sticky notes to mark pages in a notebook, planner or diary.
The glue covers approximately 70% of the back of each sticker, making them also perfect for bookmarks or tabs. They are also removable so can be reused over and over. 
Each pack has 100 pieces (10 different designs, 10 sheets for each design).