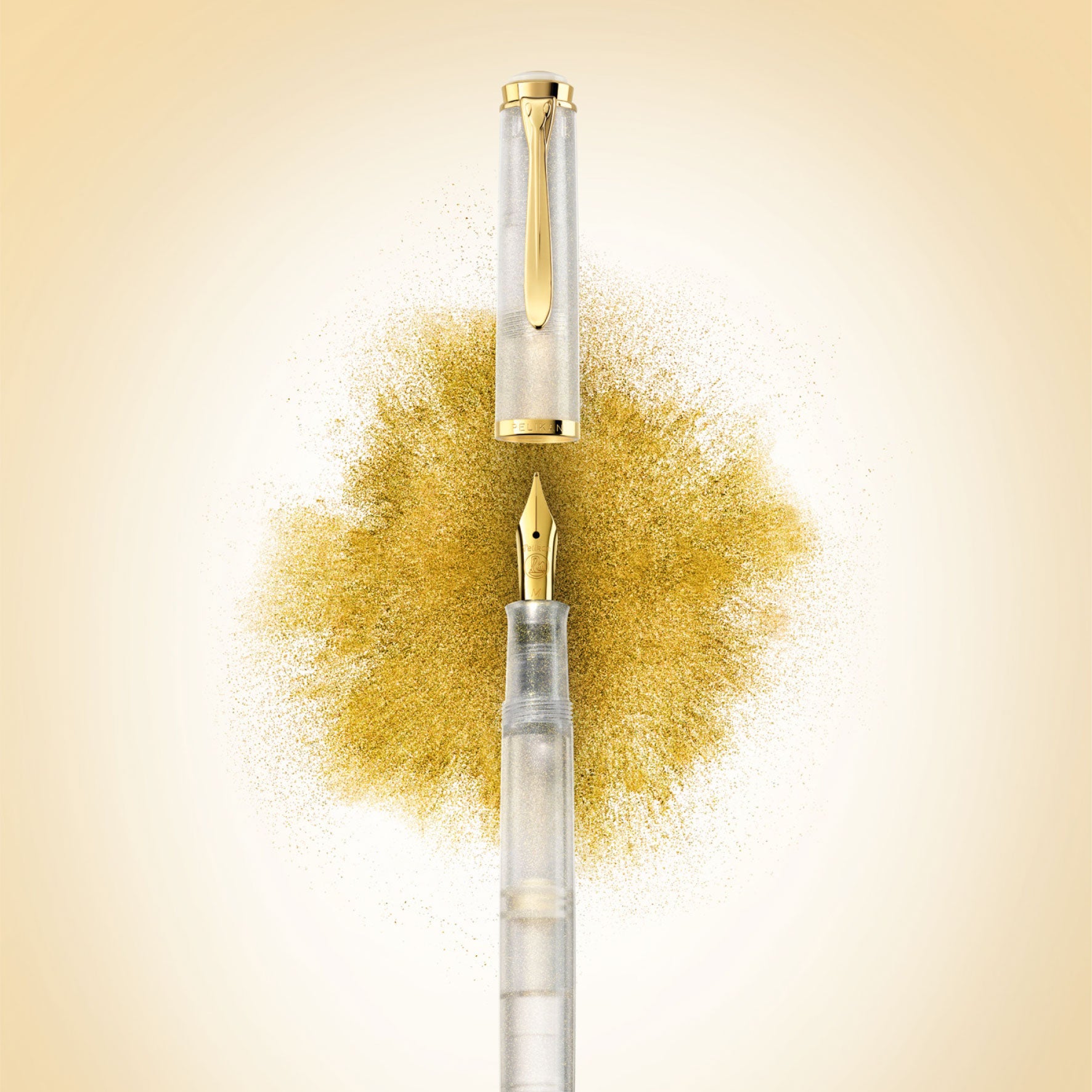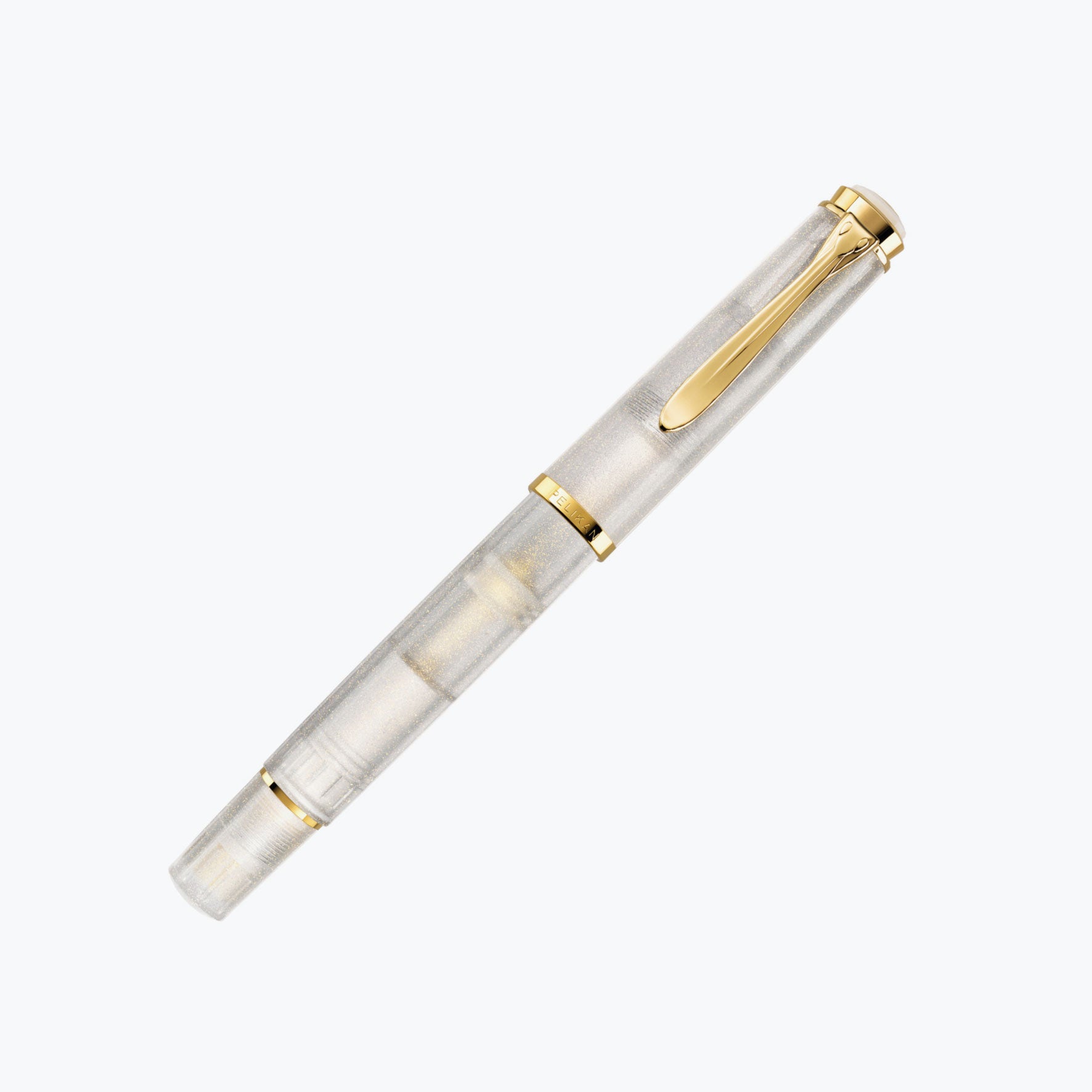 Pelikan - Fountain Pen Set - Classic M200 - Golden Beryl
The new Pelikan Classic 200 Golden Beryl fountain pen set creates the perfect fit together with the golden shimmering Edelstein ink Golden Beryl. The slightly satined-transparent material allows a glimpse into the internal ink reservoir. If the pen is filled with Golden Beryl ink, it shows the fascinating flow of the golden shimmering elements swirling around when the pen is moved. At the same time the material itself glows in fine golden lights to harmonise with the ink impression.

This Fountain Pen Set includes a Pelikan Classic M200 Fountain Pen (with gold trim) along with the matching bottle of the Edelstein 2021 Ink of the Year - Golden Beryl (Limited Edition).
The Classic M200 Fountain Pen is equipped with a tried and tested piston-filling mechanism. The nib is made of high-quality stainless steel and is available in several nib sizes.