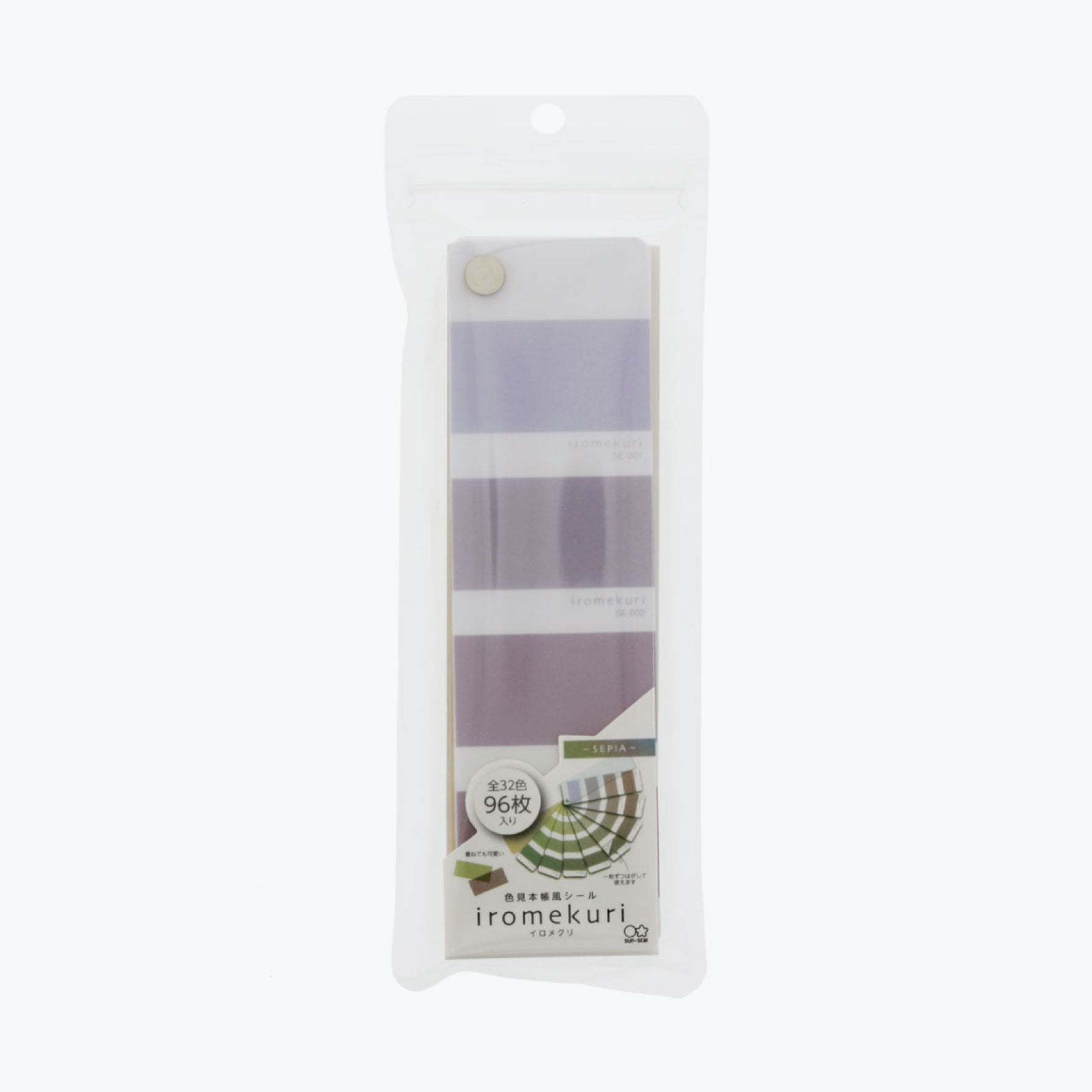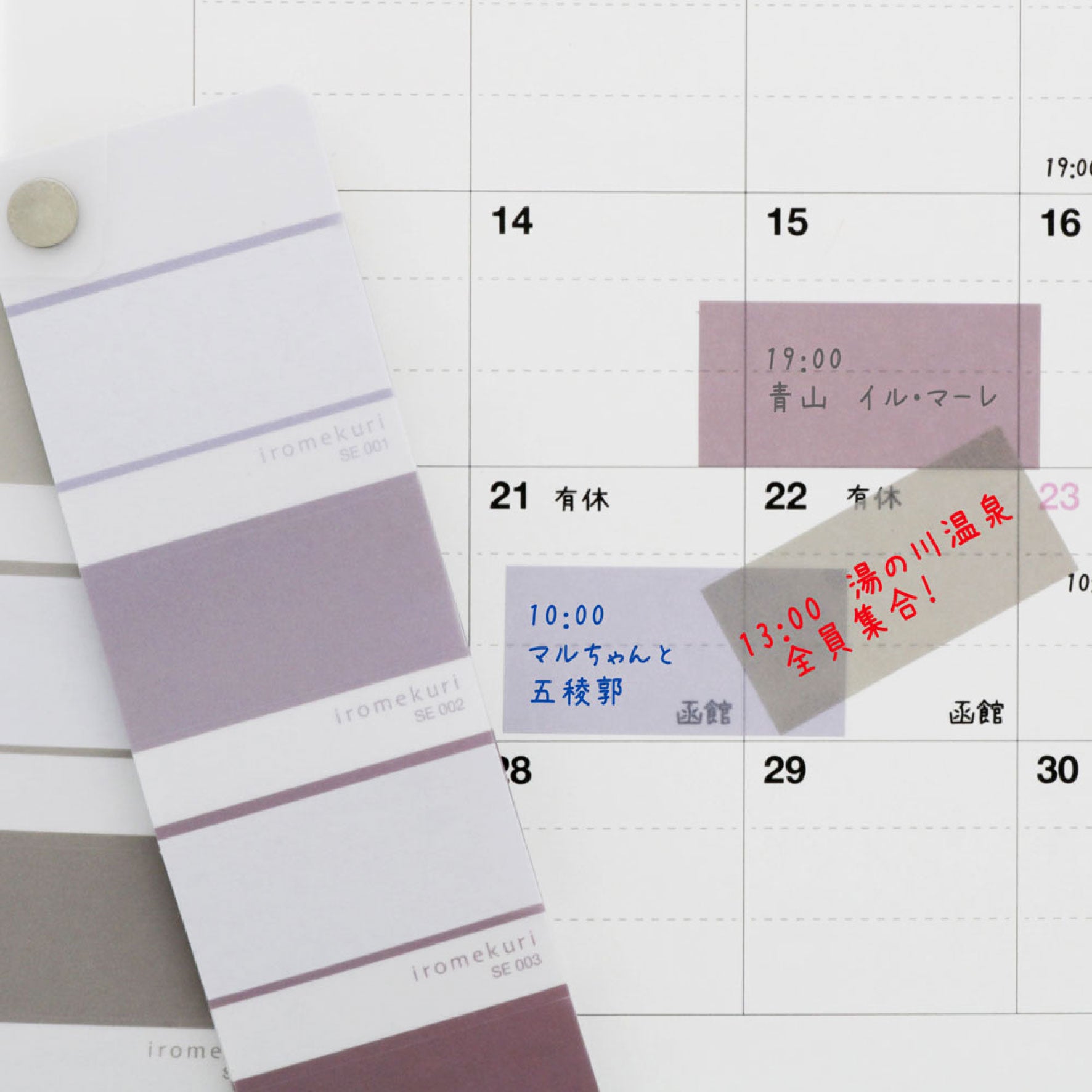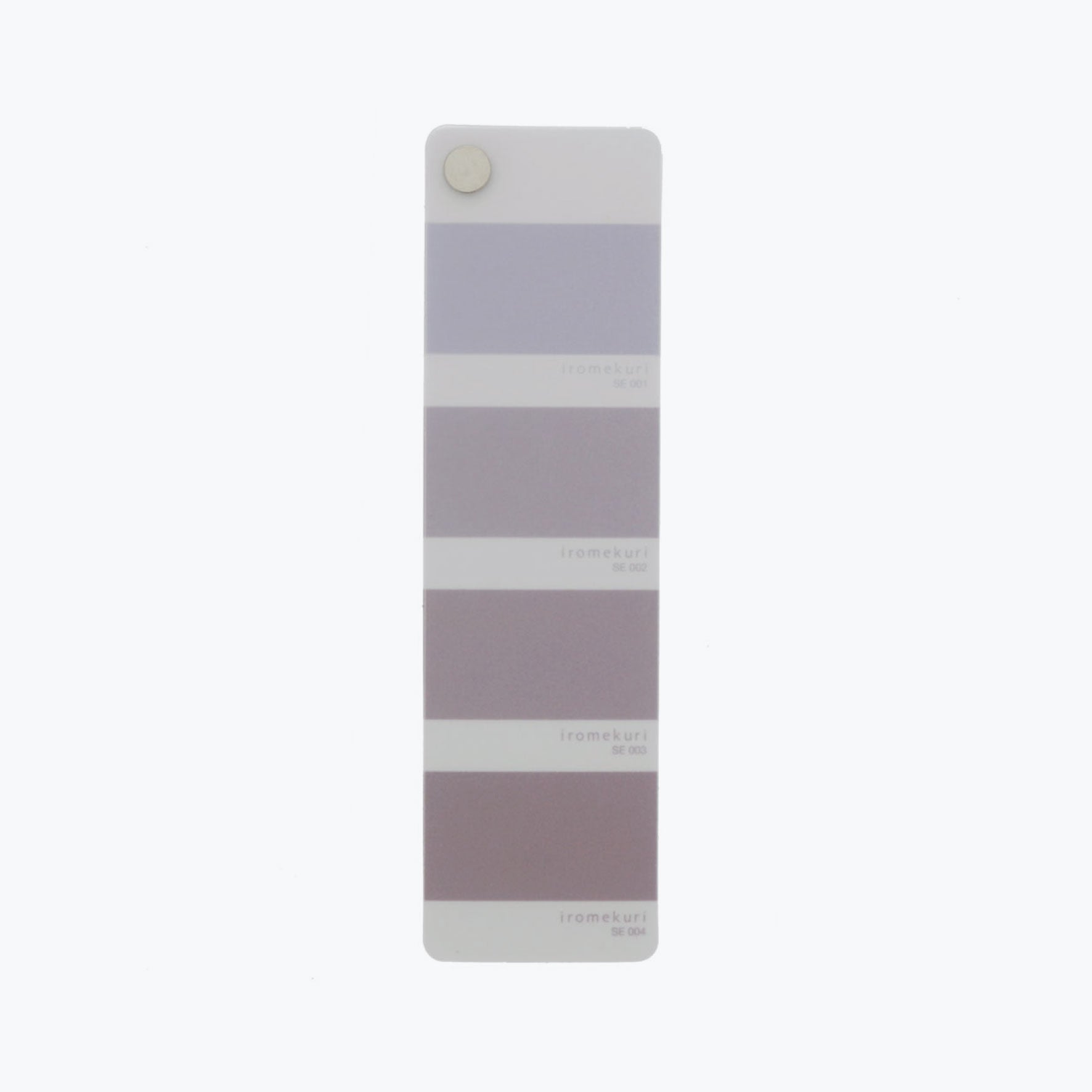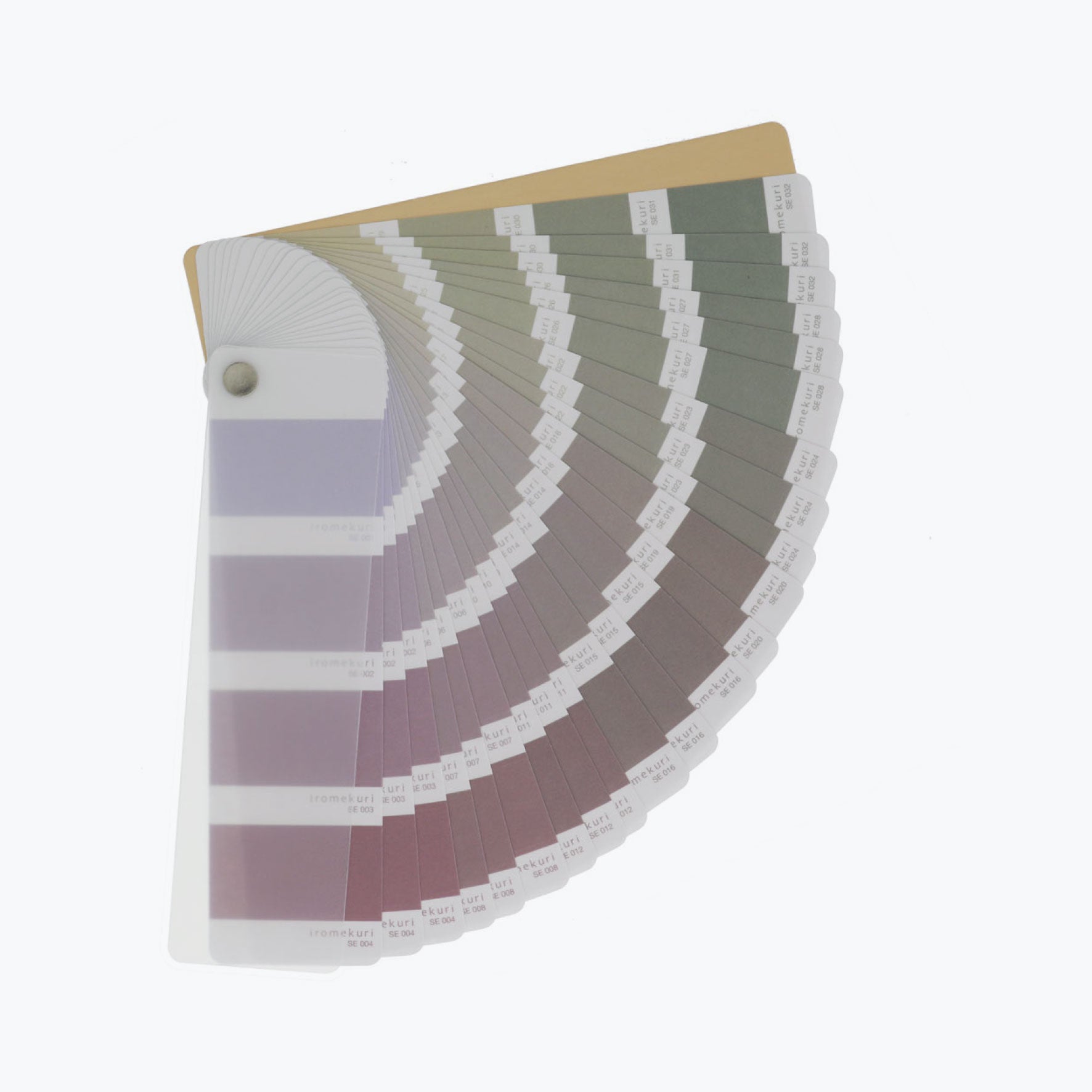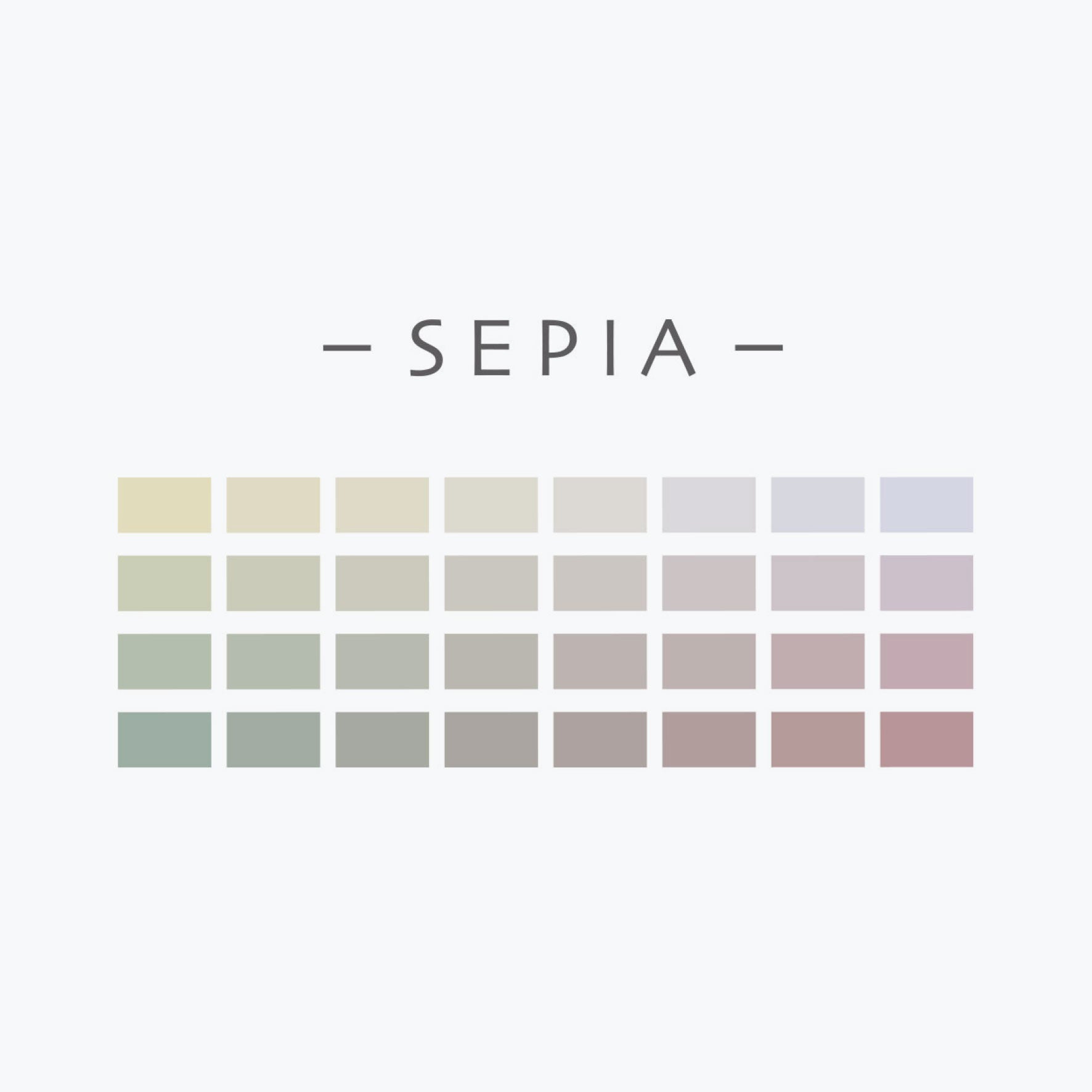 Sun-Star - Planner Stickers - Iromekuri - Sepia
Designed to look like a colour fan of paint chips, the Sun-Star Iromekuri is a set of transparent stickers that can be used as colour-codes, memos or highlights for your notebook or planner. The stickers work with a variety of writing instruments including pencils, ballpoints and permanent markers.
Every colour chip is a sticker, and each sticker has a colour number printed under it like a real paint chip. There are 32 colours with 3 stickers of each colour, for a total of 96 stickers. The sticker fan has a clear plastic front cover and sturdy chipboard backing and comes packaged in a resealable ziplock pouch.
The Sepia set has a unifying, neutral colour theme so all of the colours compliment each other. You can use the stickers on their own or you can experiment with layering them to create blended colours.
Specifications:
Stickers 2.2 cm x 4.5 cm
Sticker fan 4.5 cm x 16.0 cm x 0.7 cm