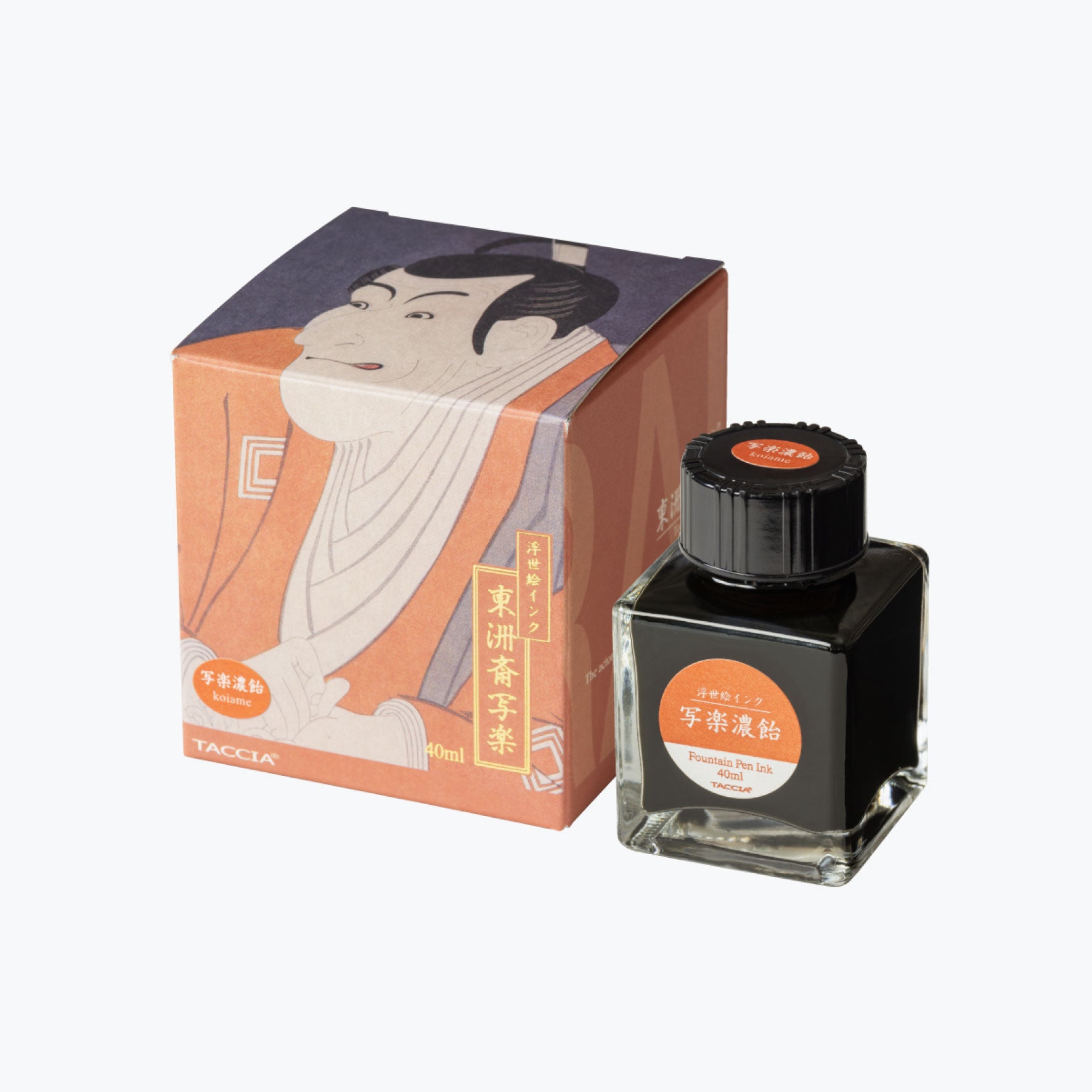 Taccia - Fountain Pen Ink - Ukiyo-e I - Sharaku-Koiame
Taccia Ukiyo-e inks are inspired by the works of the artists who pioneered the Japanese Ukiyo-e art movement - Hiroshige, Hokusai, Sharaku and Utamaro. Each artist has four inks dedicated to some of their most famous works. The Sharaku inks and packaging are inspired by Ukiyo-e style of woodcuts and paintings of Kabuki actors.
Koiame is a saturated orange that has a slight hint of brown and yellow. Produced in Japan, the inks have been created by Hiroshi Ishizu, an ink sommelier and Hanae Matsumoto, a colour consultant.