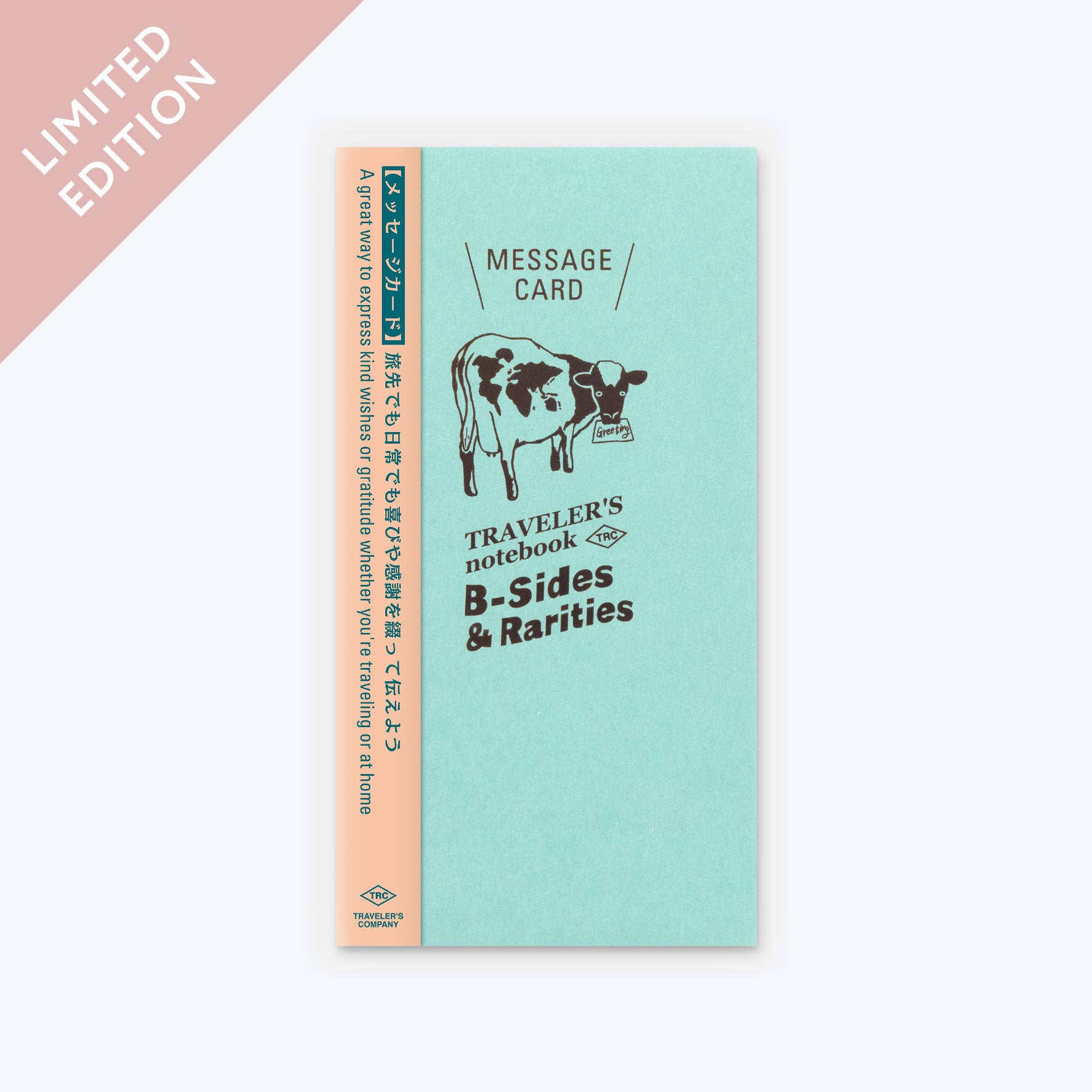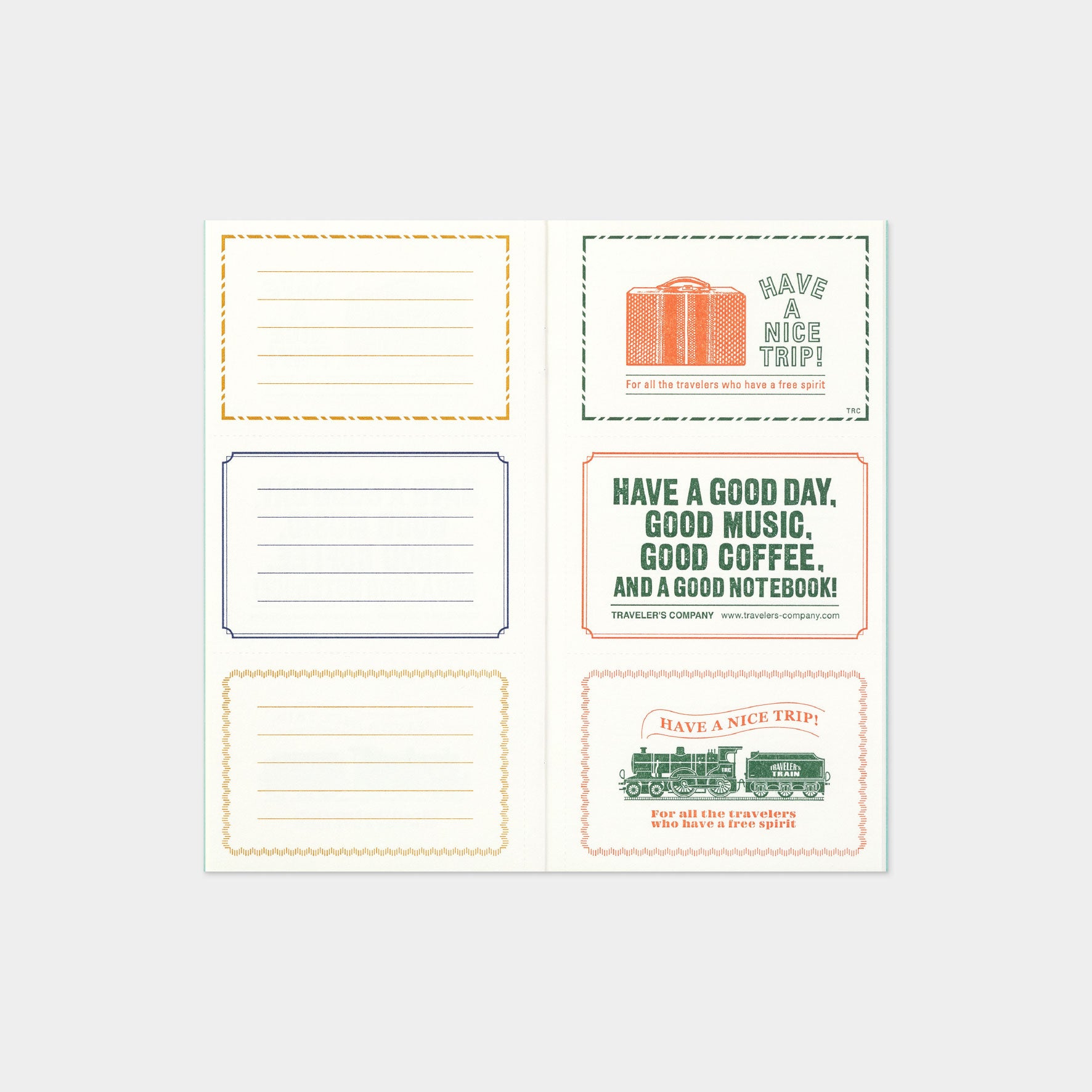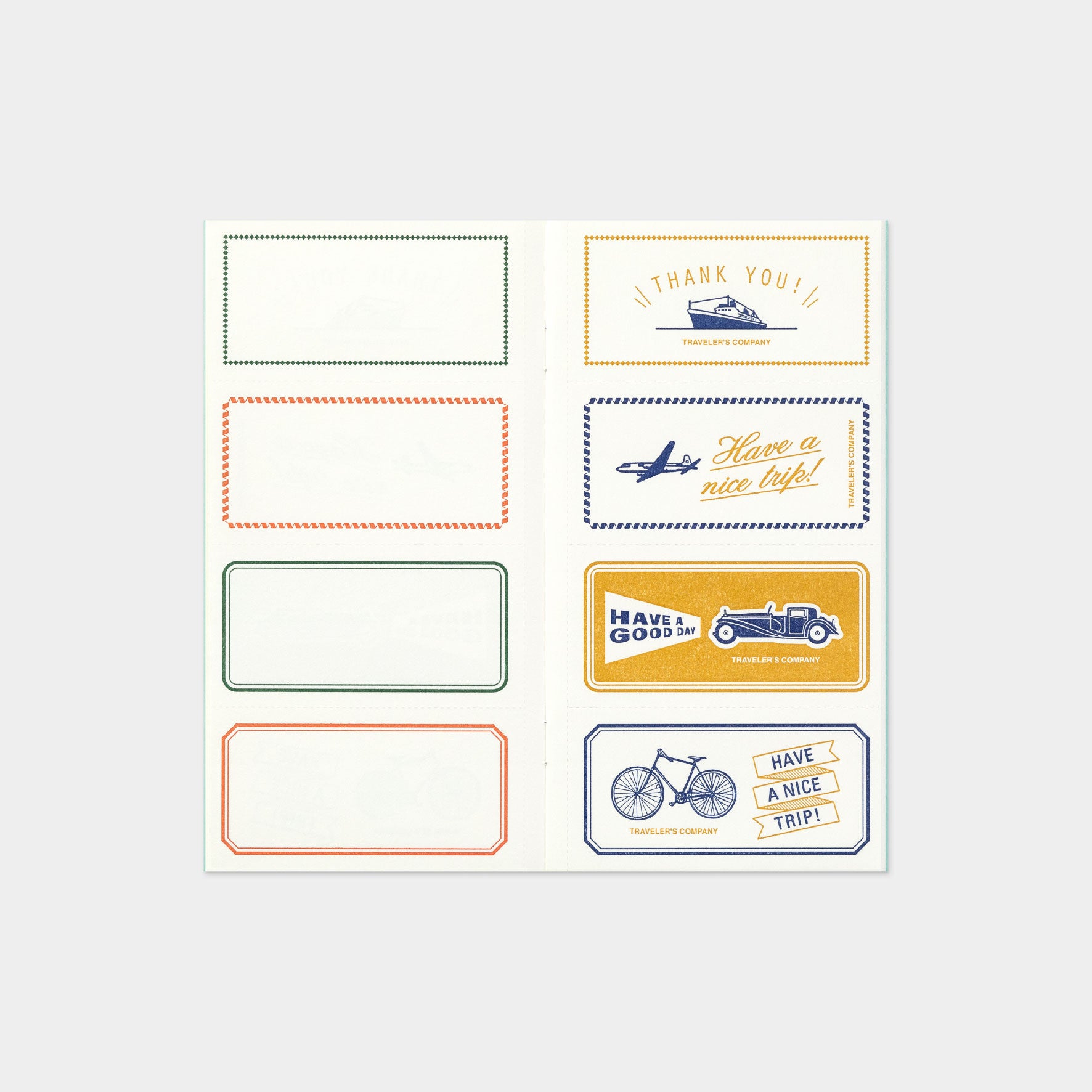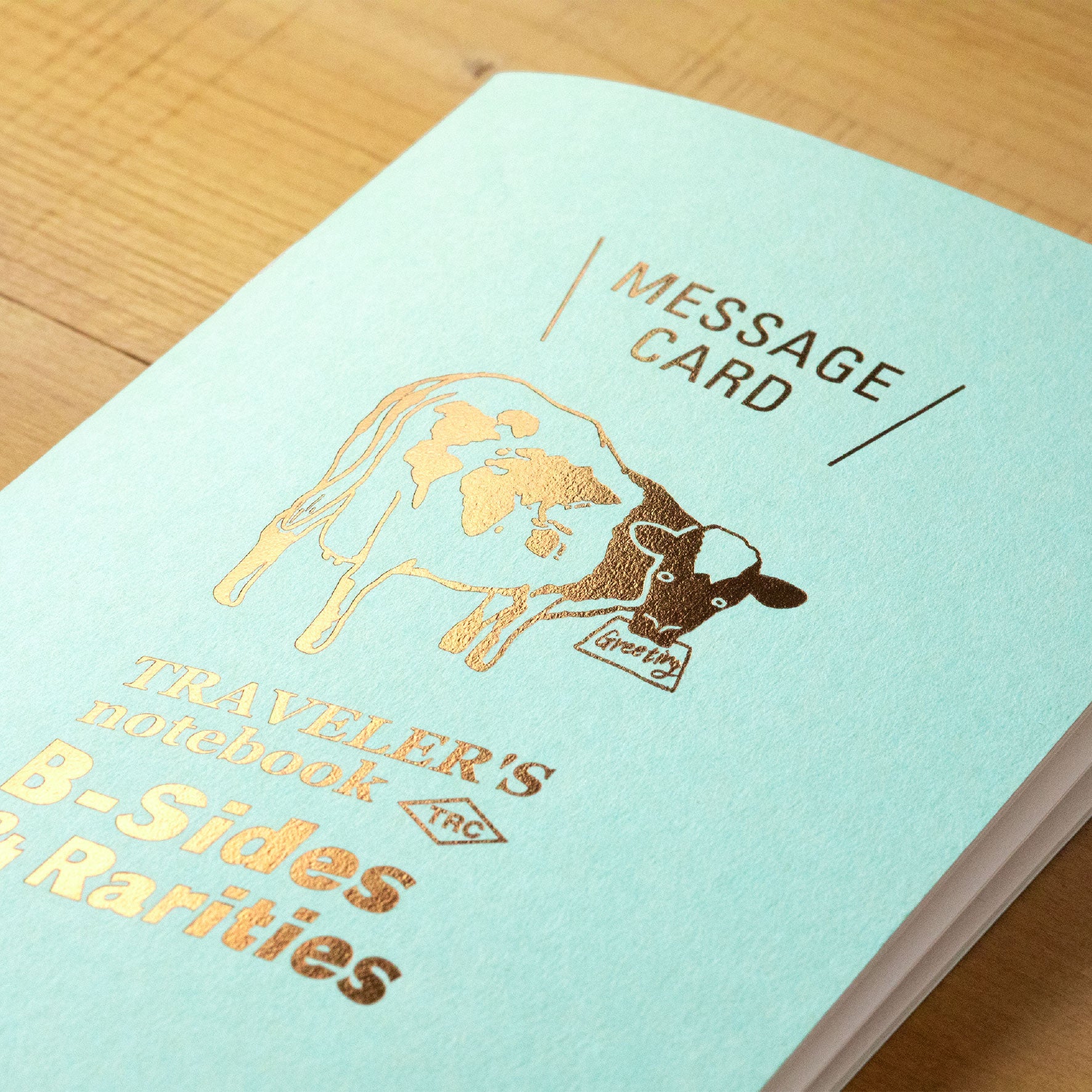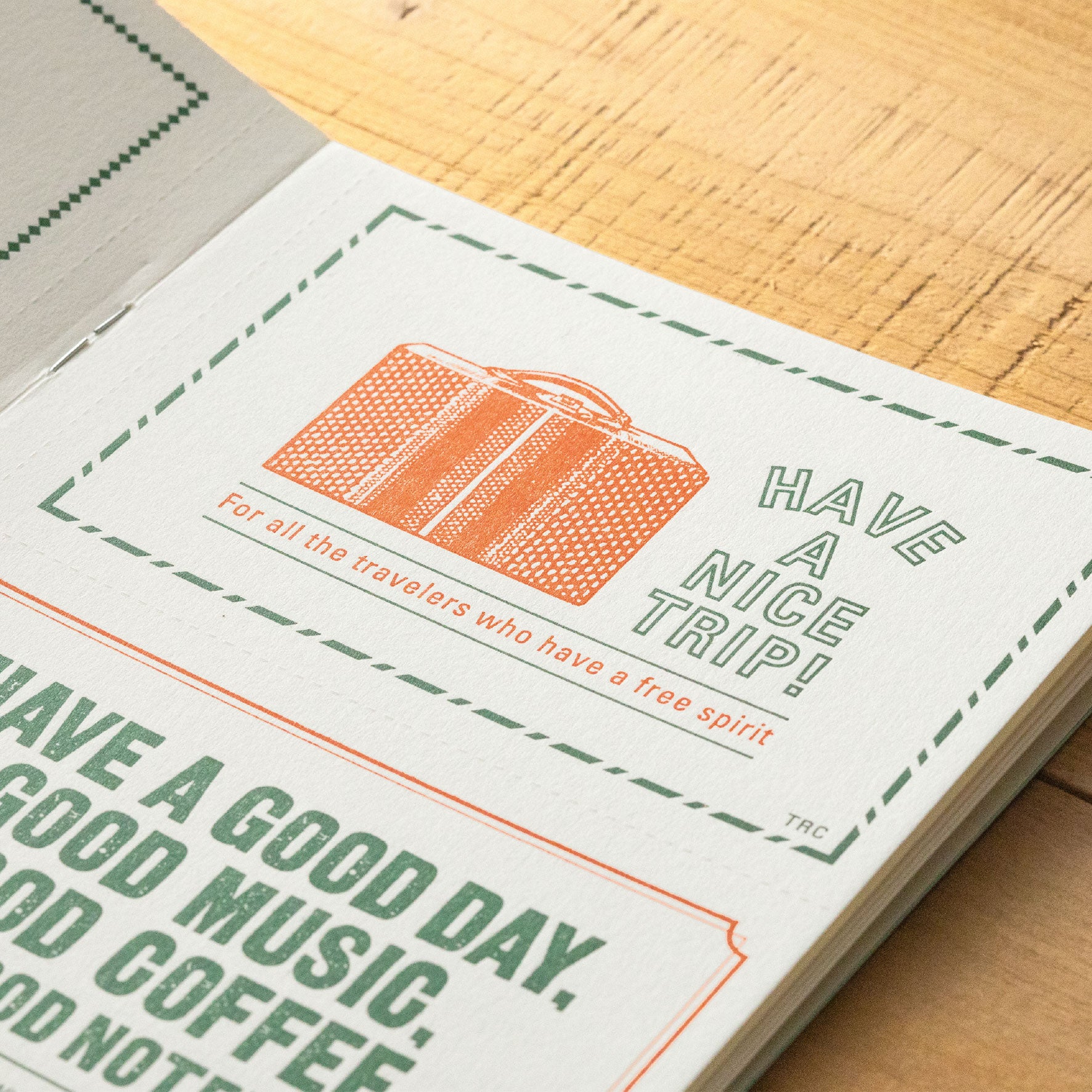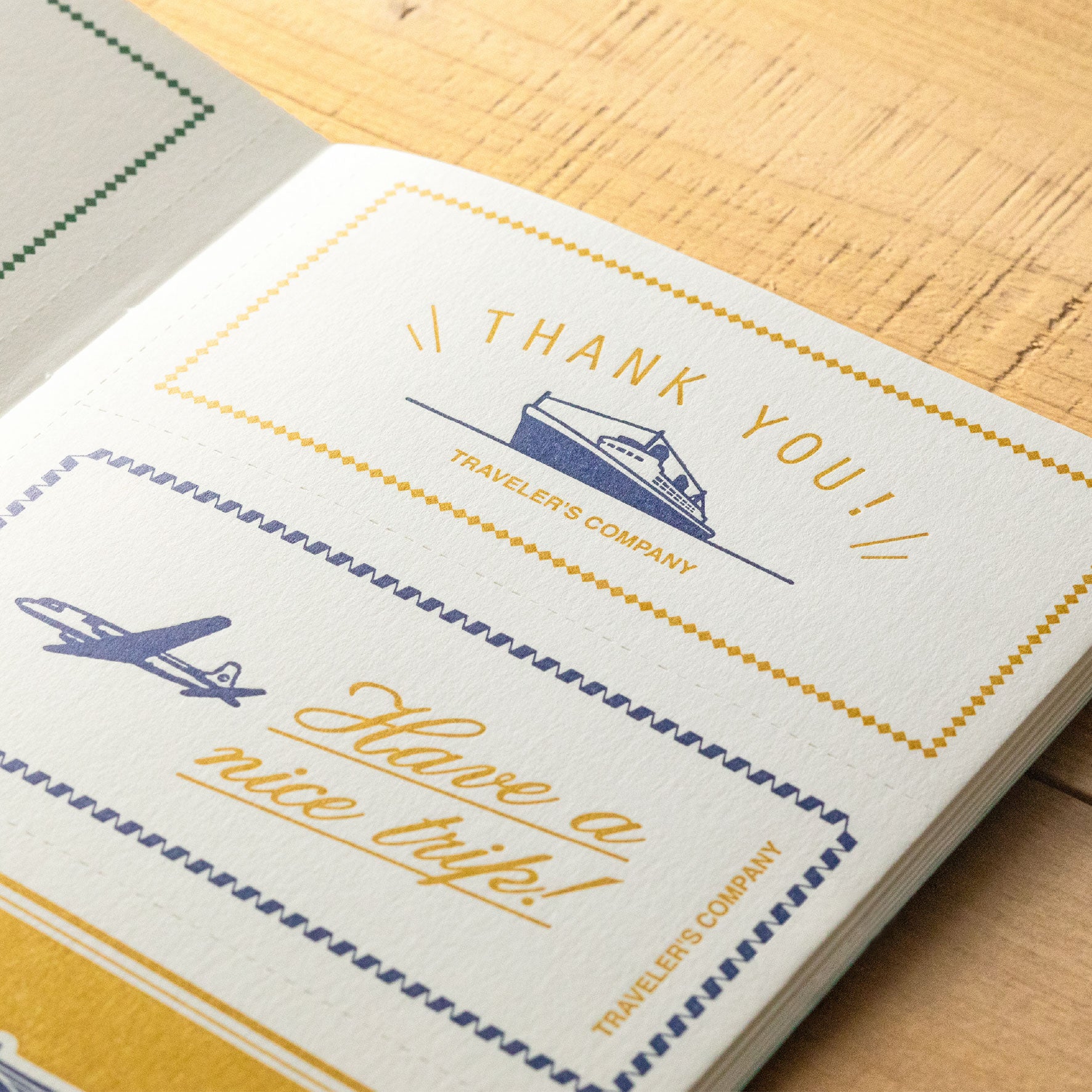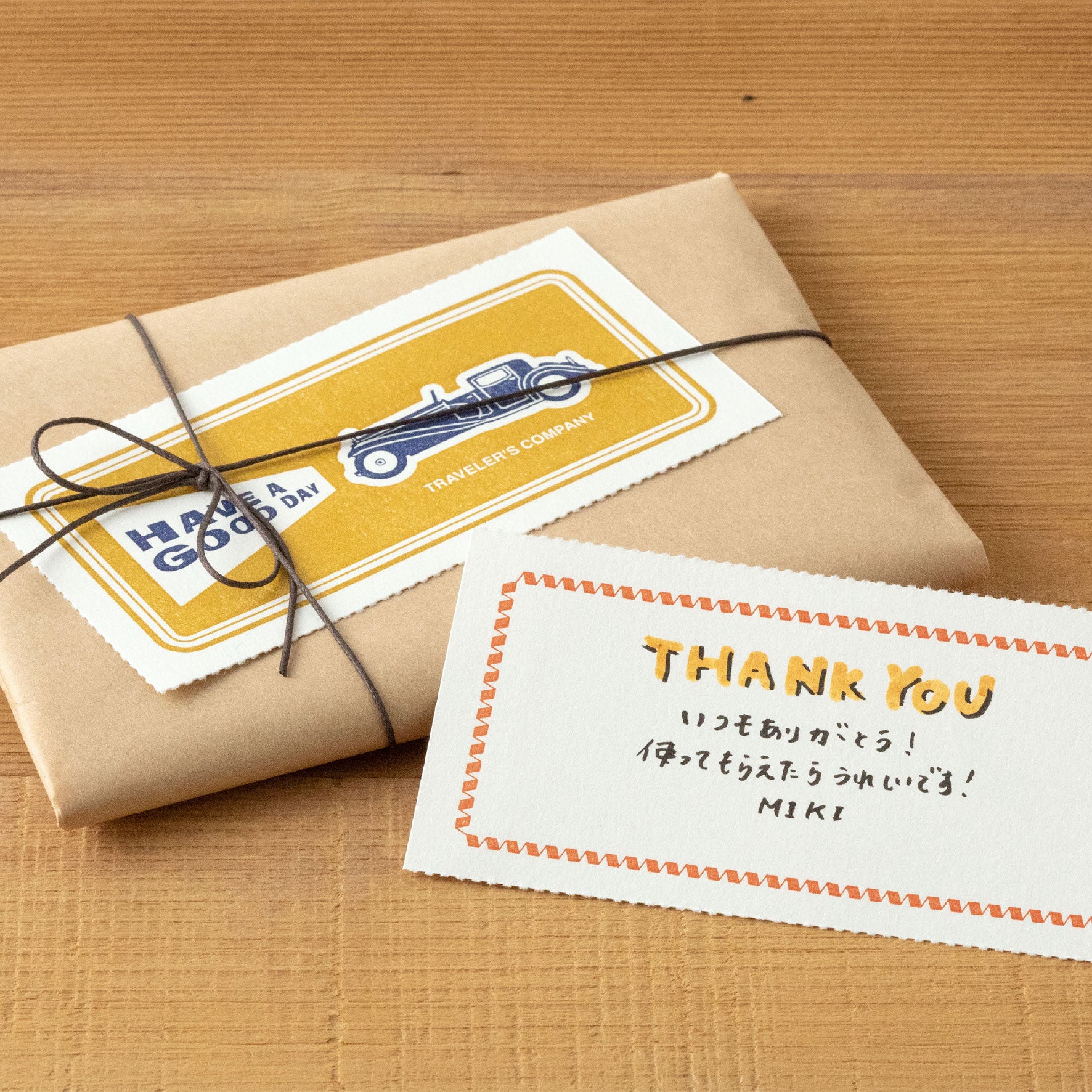 Traveler's Company - B-Sides & Rarities - Regular - Message Card
The B-sides and Rarities is an exciting compilation of new ways to enjoy your Traveler's Notebook. It is a celebration of ideas that never made it to the permanent range, either because they diverged from the general purpose of a notebook or  because they had limited uses.
The regular size message cards are a great way to express kind wishes or gratitude whether traveling or at home. All the pages are tear-out message cards that have been letter-pressed with travel icons and mottos like "Have a nice trip!" on the front, with a matching frame and lines on the back. 
Specifications:
7 designs × 5 sheets (35 sheets)
Perforated, 20 pages
H210 x W110 x D4mm
Made in Japan