Logo / Artwork
Our Tailor Made personalisation service combines traditional techniques with modern trends, to create unique and memorable products. No matter which option you choose, every product is personalised by hand in our Melbourne studio to ensure the perfect finish that will stand the test of time!
Ready to go custom?
Our team is ready to help you explore a range of creative options to suit your needs and timeline. Let us know about your project below and we'll get back to you soon!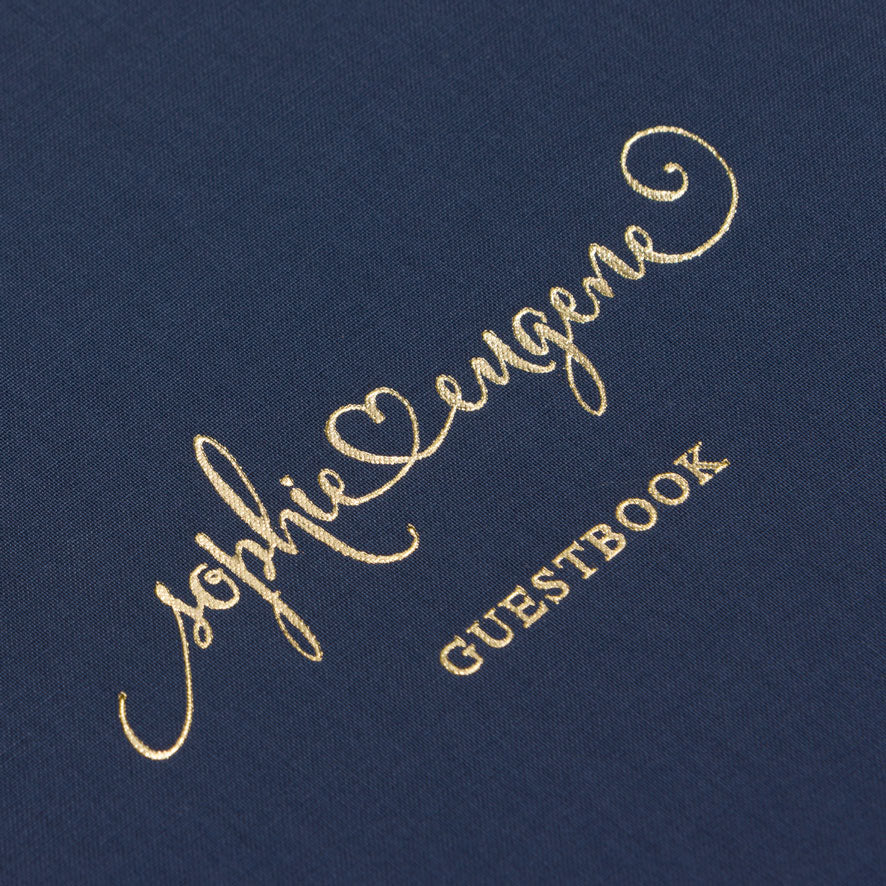 Debossing is a hand crafted technique that uses heat and pressure to create an impression in the surface of the product. A foil deboss involves adding a layer of foil so that the deboss takes on the colour of the foil. Digital printing is a cost effective alternative to debossing. Using a digital printer, we print directly onto the product. Unlike a deboss that creates an impression, digital printing sits on the surface. The main advantage of digital printing is that is allows multiple colours and an exact colour match, unlike a foil deboss, which is limited to the available foil colours.
Debossing is very versatile in that it works on a variety of materials including leather, bonded leather, cloth, card and paper, as well as different surfaces such as hardcover and softcover. That means that the majority of our products can be personalised.
If the product is suitable for personalisation (material and construction) then yes we can personalise but for products not purchased at Bookbinders Design, it's all care but no responsibility.
A blind deboss is when the metal stamping plate presses directly onto the surface of the product without any coloured foil. Or in other words, it is just an impression. Blind embossing works especially well for logos and on leather products, where the heat slightly darkens the leather.
Colour debossing is similar to blind debossing in that the metal stamping plate creates the impression but then a foil is used to transfer the colour onto the surface of the product. Some foils are metallic (gold, rose gold, copper and silver), while others are matte (black and white).
The optical centre (otherwise known as the visual centre) is the point slightly above the geometric centre. Usually this is about 10-20mm above the true centre but will vary depending on the size of the item being personalised.
The available positions have been selected as they work best with the majority of our products. But we are more than happy to take requests, just let us know the alternate location in the notes section at checkout.
All of our personalisation is done in our Melbourne studio. The turnaround time varies between 2 and 7 business day depending on the personalisation option selected. For example, a core font will be quicker than a pro font, while initials will be ready faster than multiple lines of text. You'll be able to see the turnaround time (and cost) once you have finalised your choices and before adding to cart.