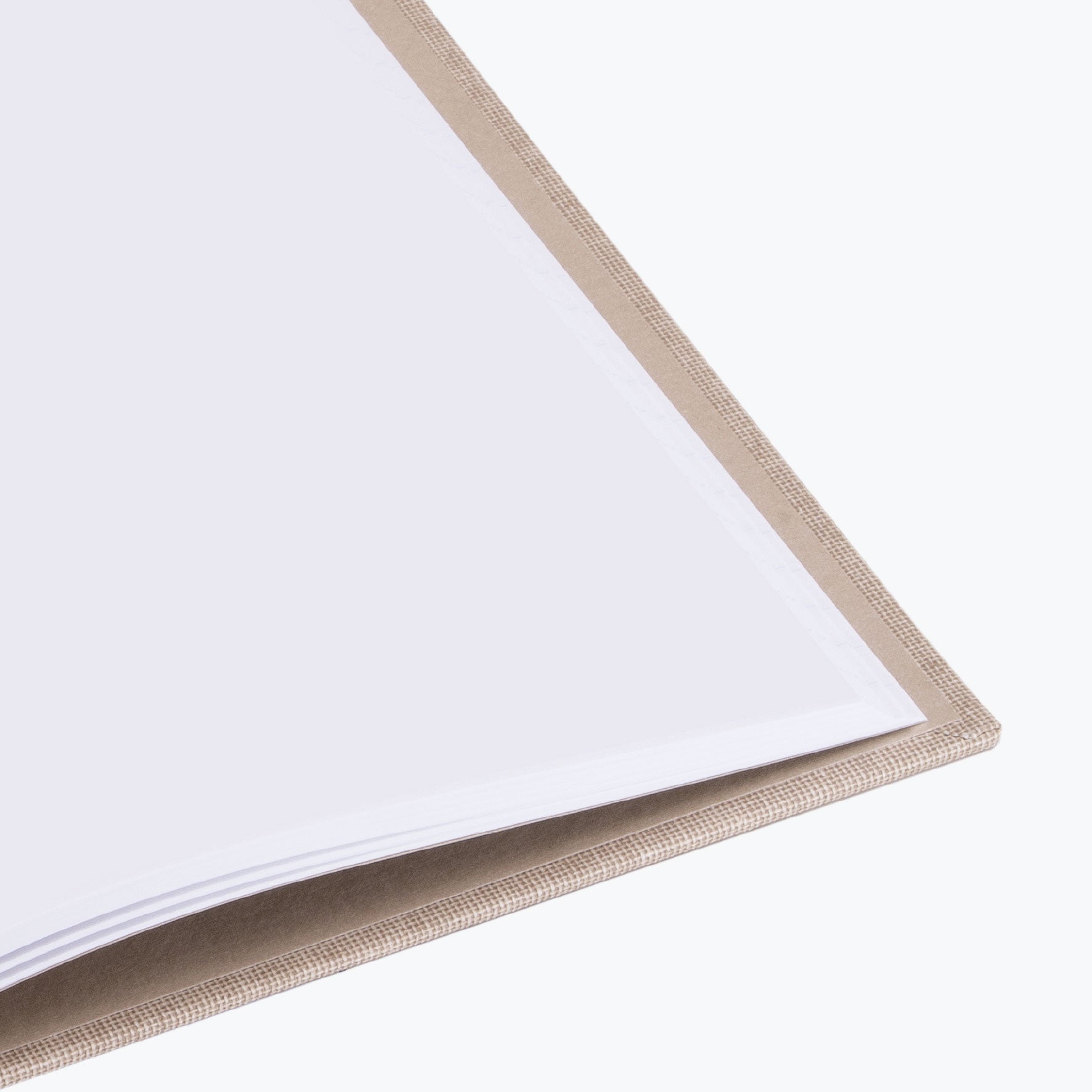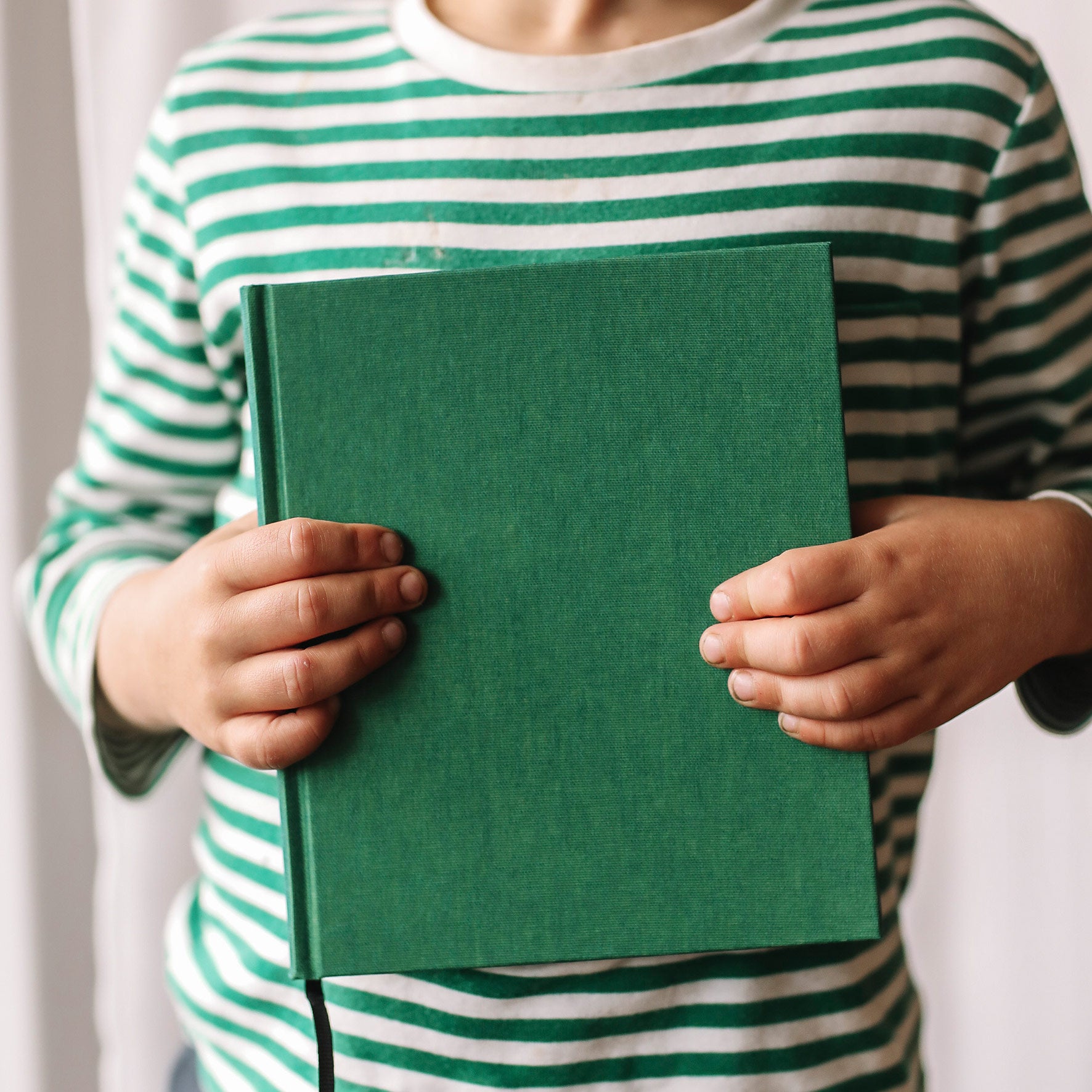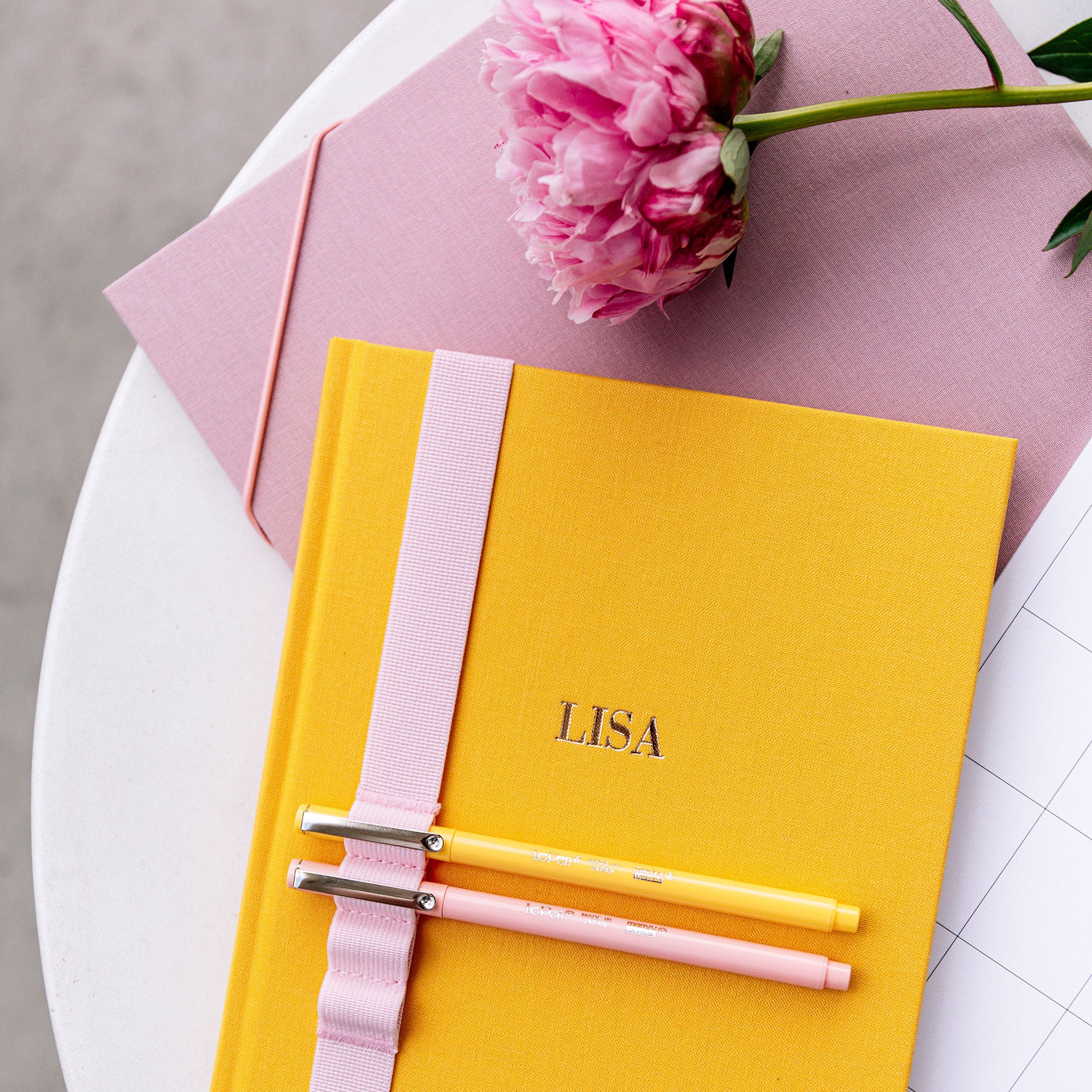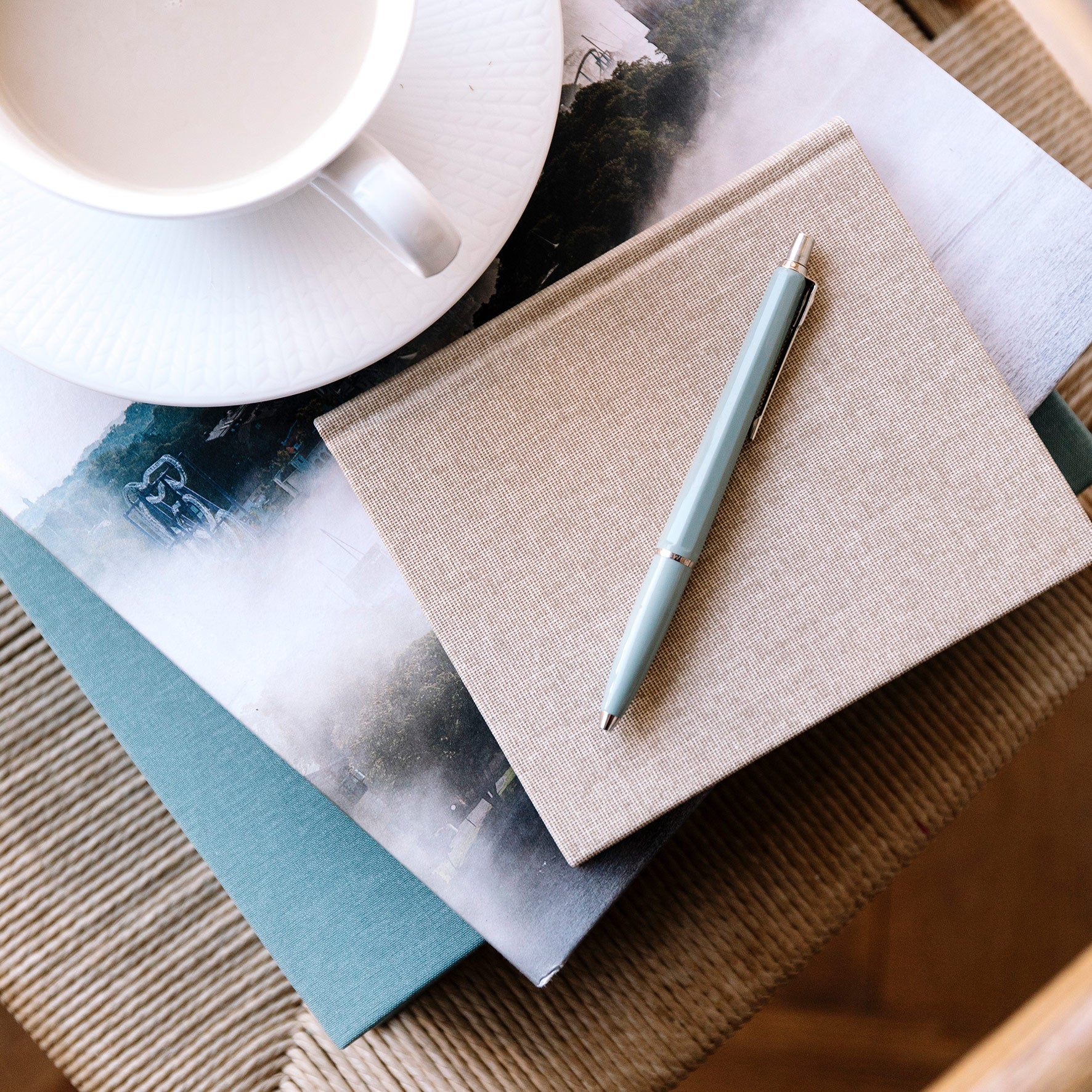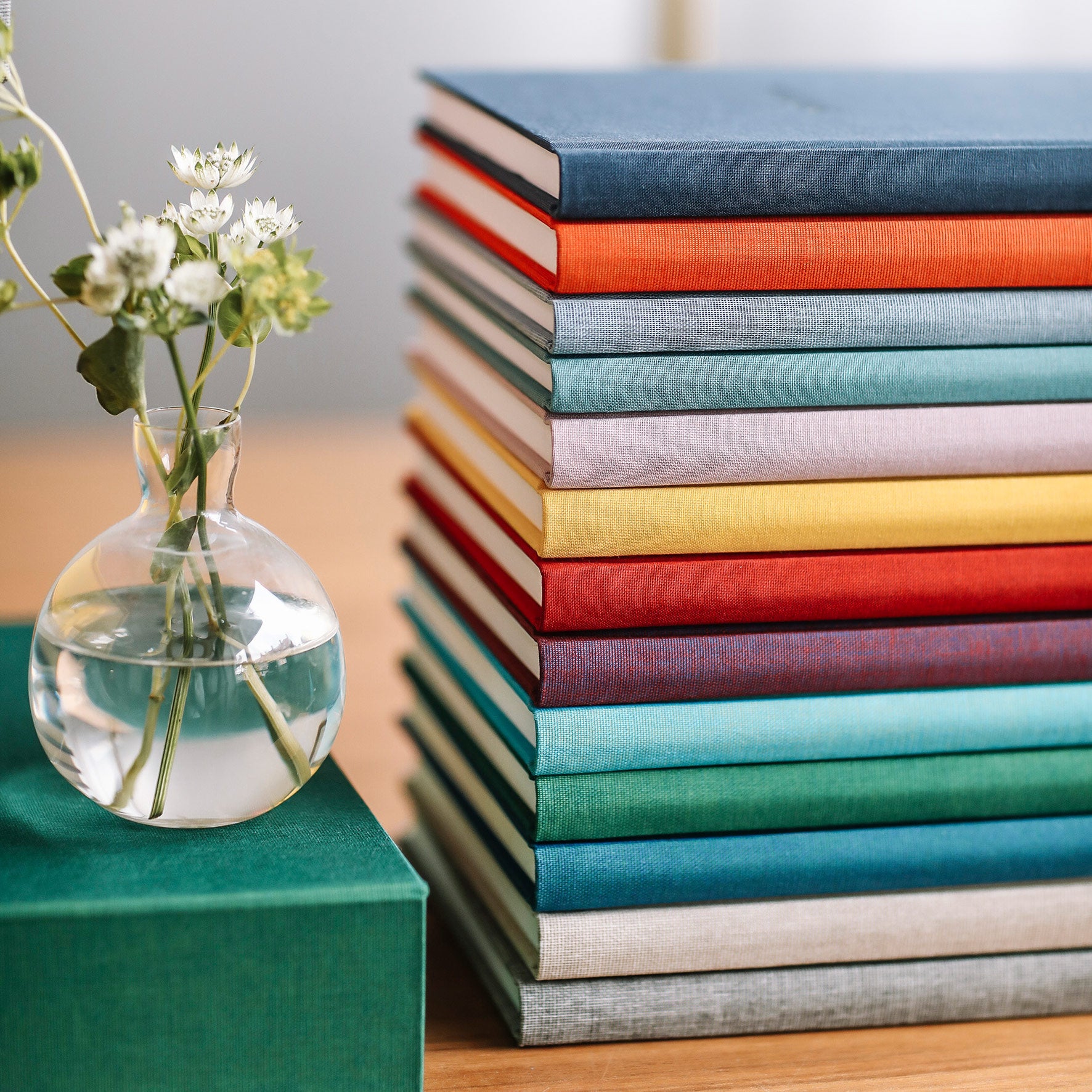 Bookbinders Design - Cloth Notebook - Large - Black/White
This black/white Bookbinders Design notebook combines beauty and functionality, making it the perfect place to write down your ideas, thoughts and important notes. These cloth bound, hard cover notebooks feature a marker ribbon and come in a range of colours, making it hard to choose just one!
The high quality binding and archival paper also mean that this notebook is perfect for keepsakes such as guestbook, recipe book, garden journal or baby book. The 100gsm paper makes this notebook suitable for a variety of writing instruments including fountain pens. 

Size: 210 x 240 mm
Pages: 96 sheets (192 pages)
Paper grain: High quality Swedish fine paper 100gsm.
Paper characteristics: Acid Free, Totally-Chlorine Free (TCF), Age Resistant and Forest Stewardship Certified (FSC)