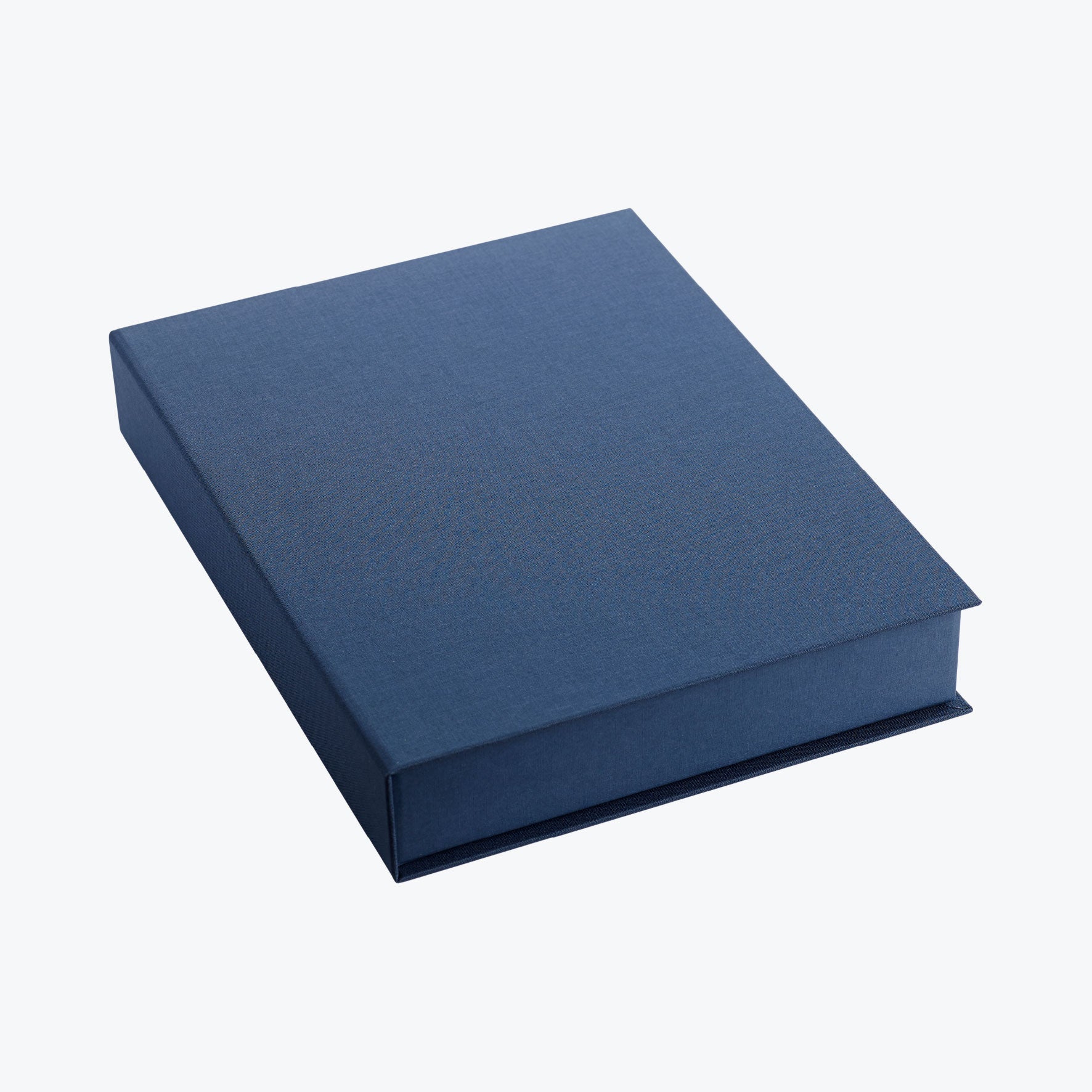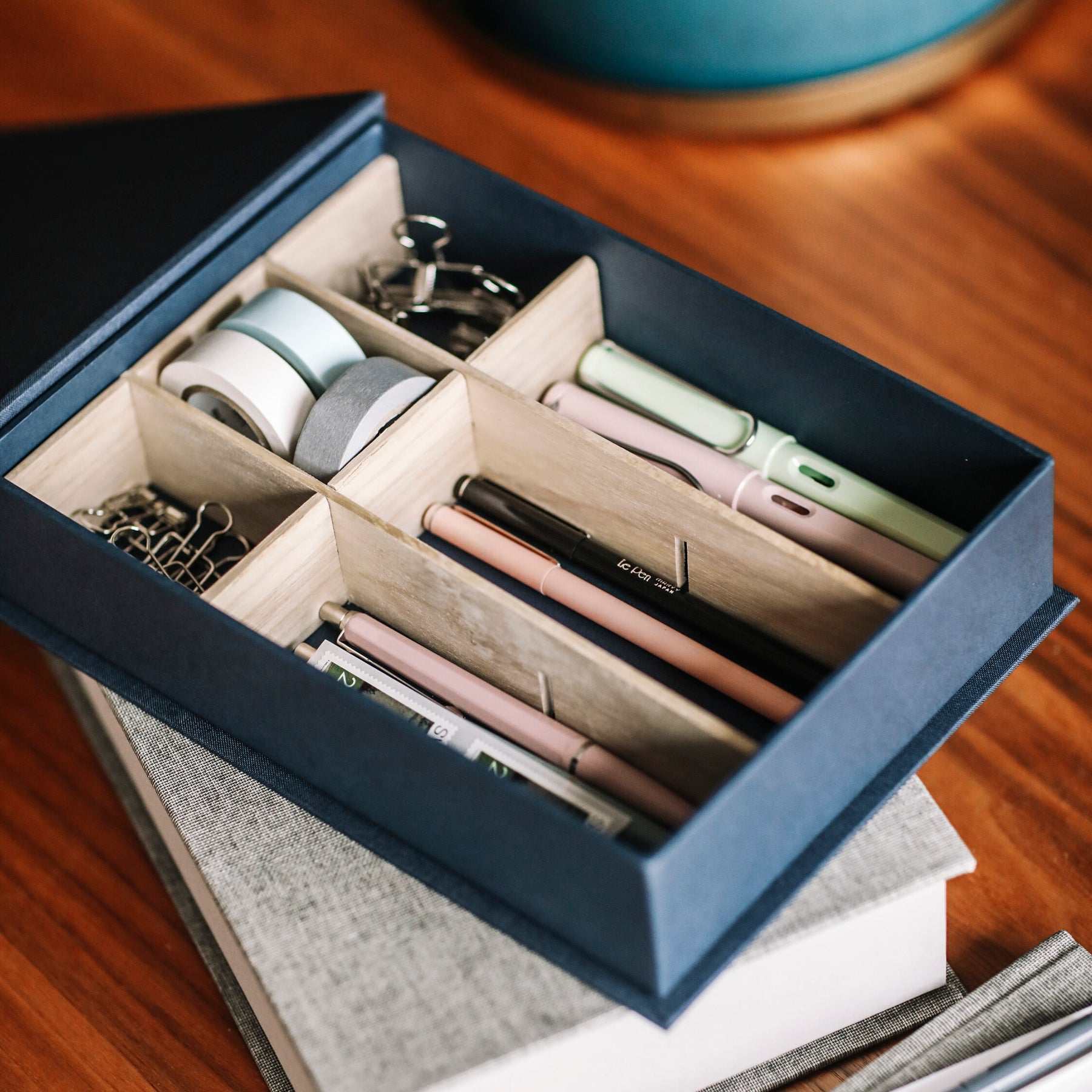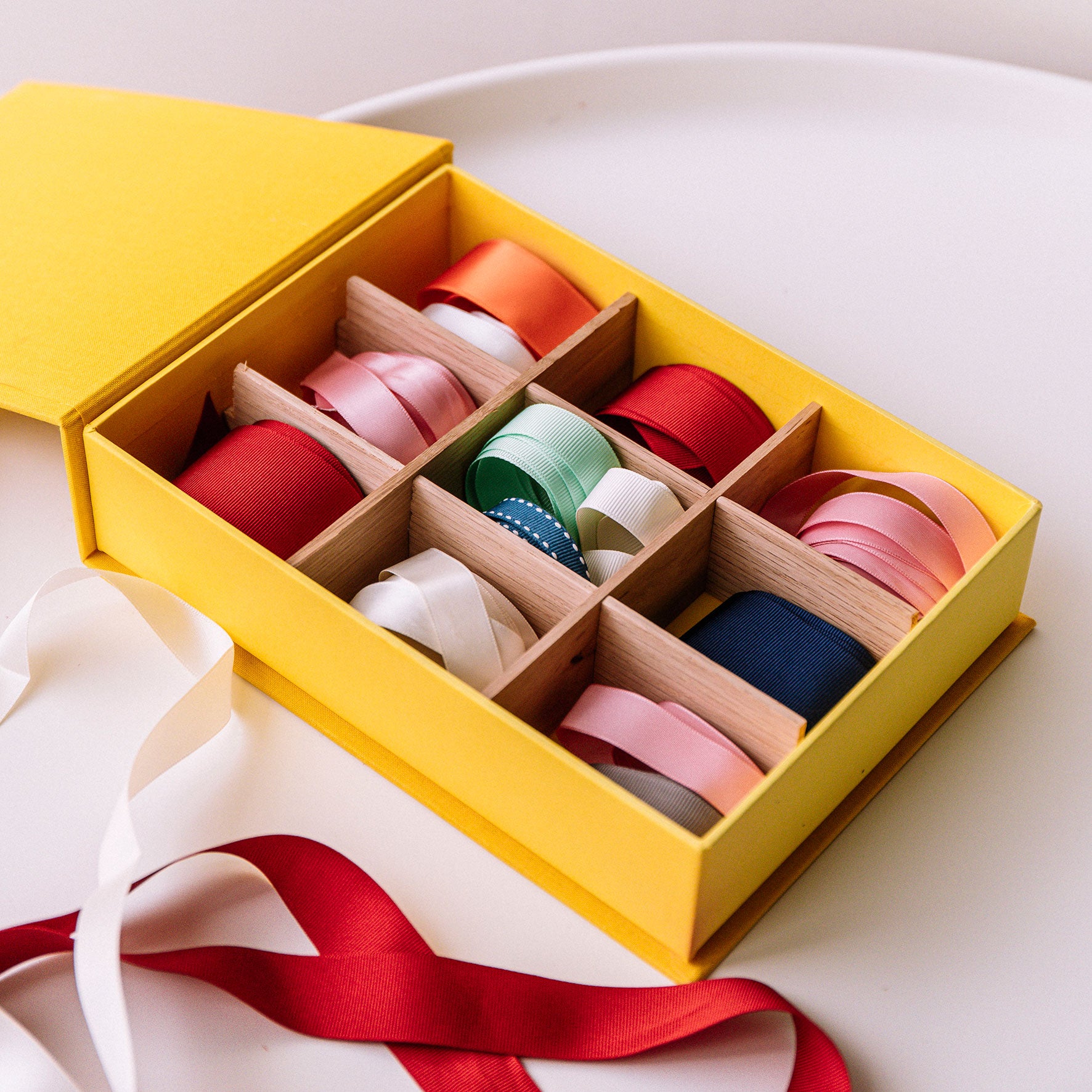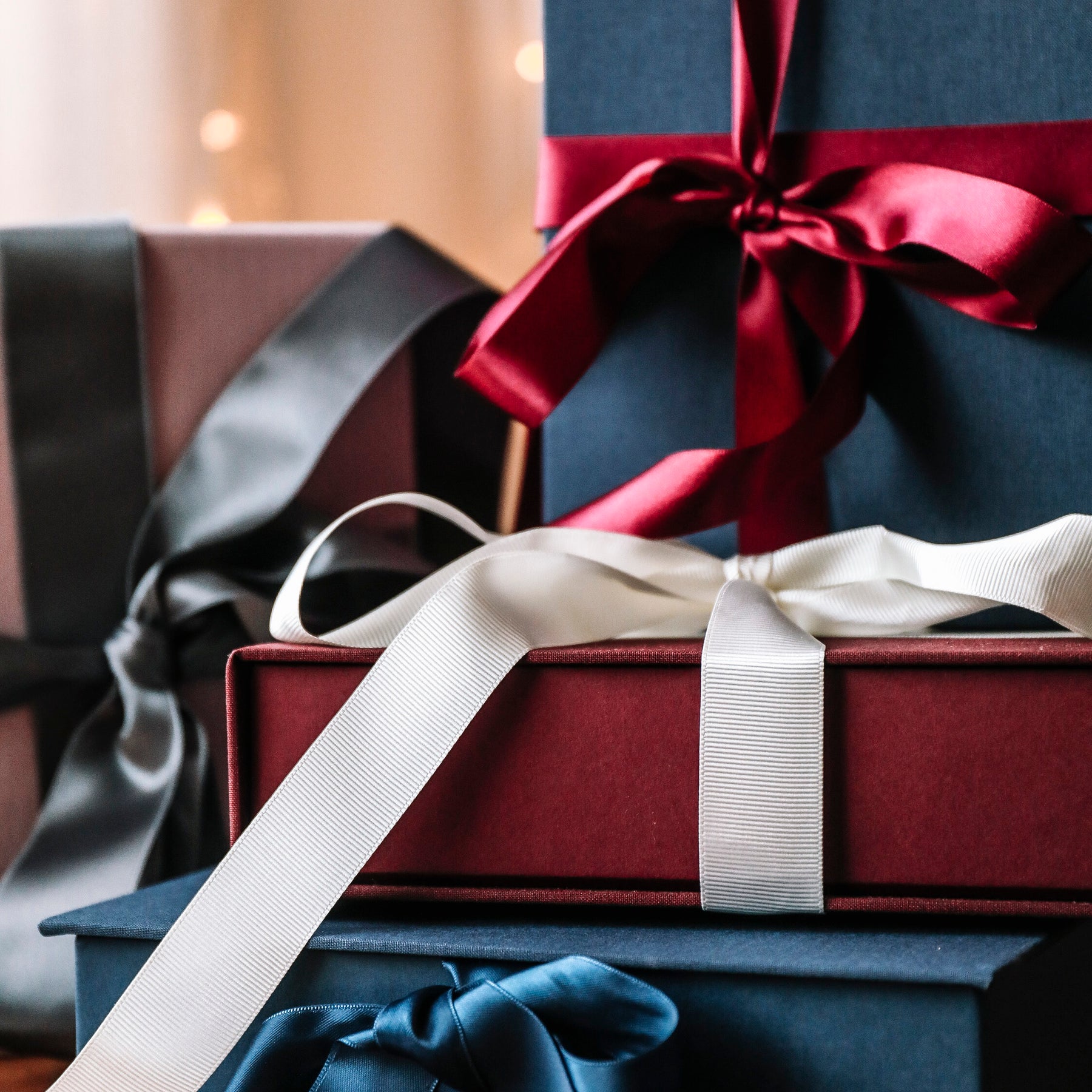 Bookbinders Design - Box - A4 - Smoke Blue
This high-quality Bookbinders Design box is the perfect solution for an organised home or office. The box is handmade using traditional methods - the outside  is covered in bookbinding cloth, while the inside is made from 100% recycled card. 
It is perfect for storing documents, photos, albums, collectors items, keepsakes and jewellery. It also makes for a professional presentation box or stylish gift. 
A4 oak wood box divider is sold separately.
Internal Size: 313 x 240 x 50 mm
Height: 60mm