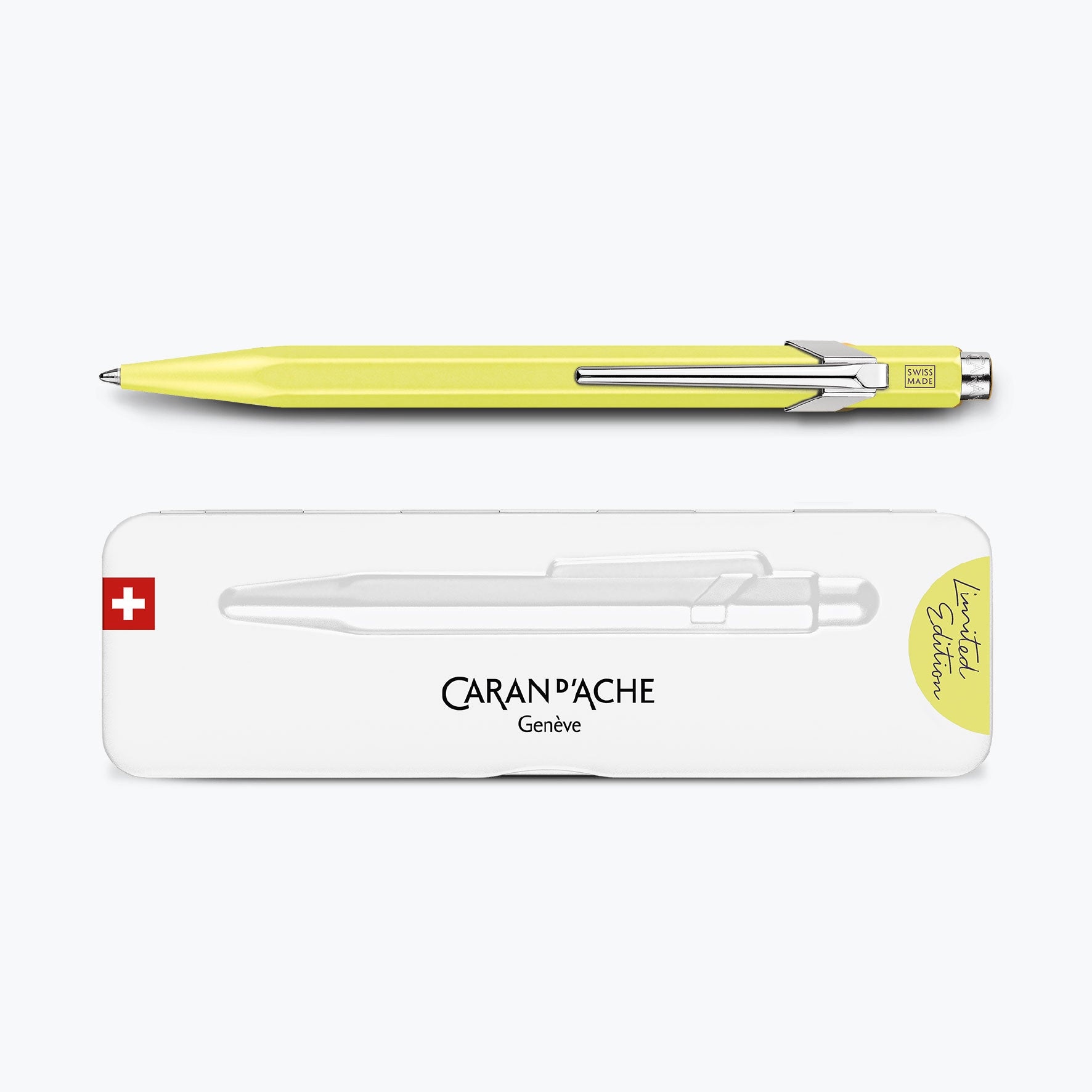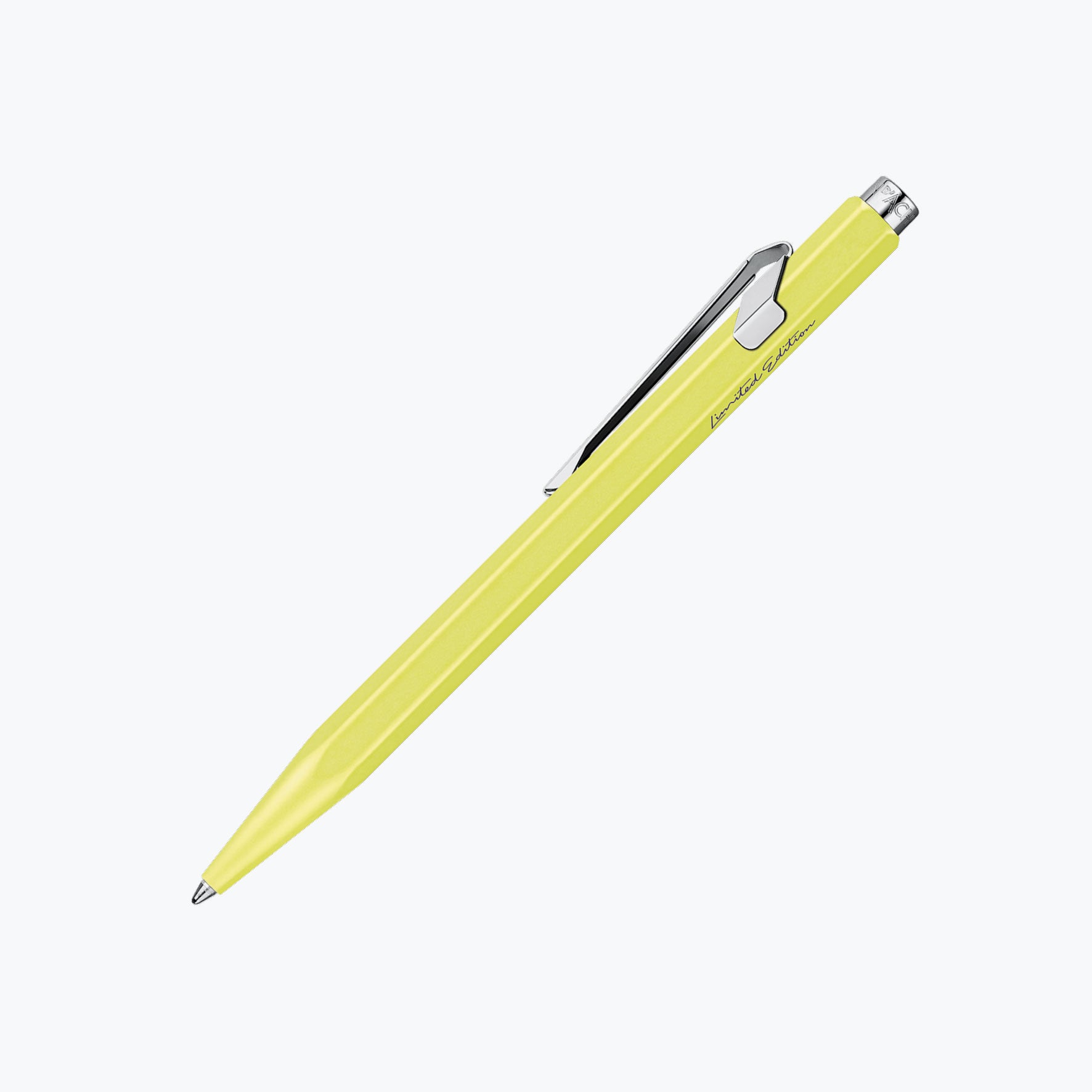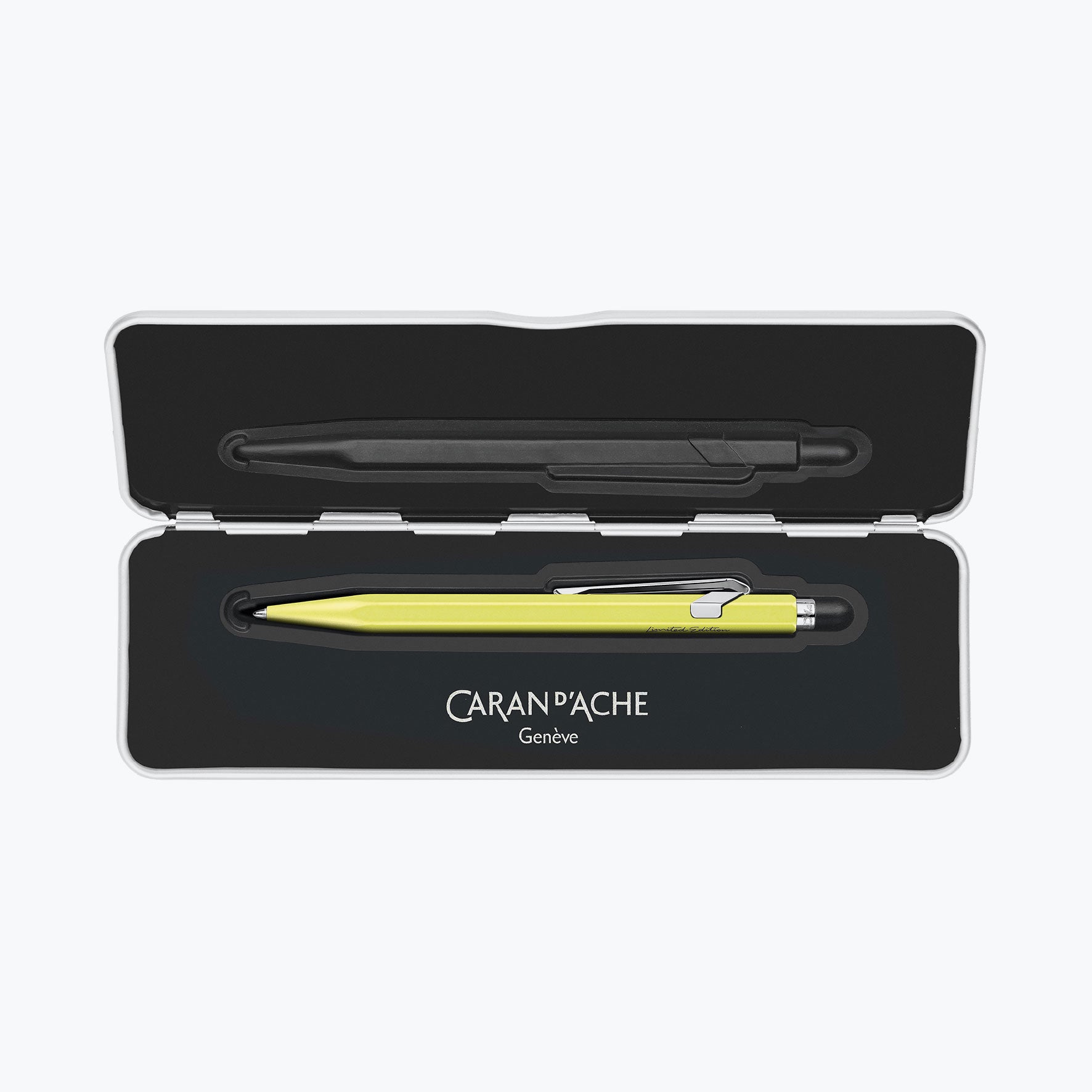 Caran d'Ache - Ballpoint Pen - 849 Limited Edition - Fluorescent Yellow Pastel
Since 1969, the Caran d'Ache 849 ballpoint pen has been the ideal day-to-day companion. With its hexagonal shape, aluminium body, flexible clip and push button, this iconic yet contemporary pen guarantees writing comfort. It is 100% Swiss made and comes fitted with the Caran d'Ache medium blue Goliath ink cartridge, which will last for 8000m of wiring. 
The limited edition fluorescent yellow pastel comes in a white presentation box and is compatible with all standard  Goliath cartridges.