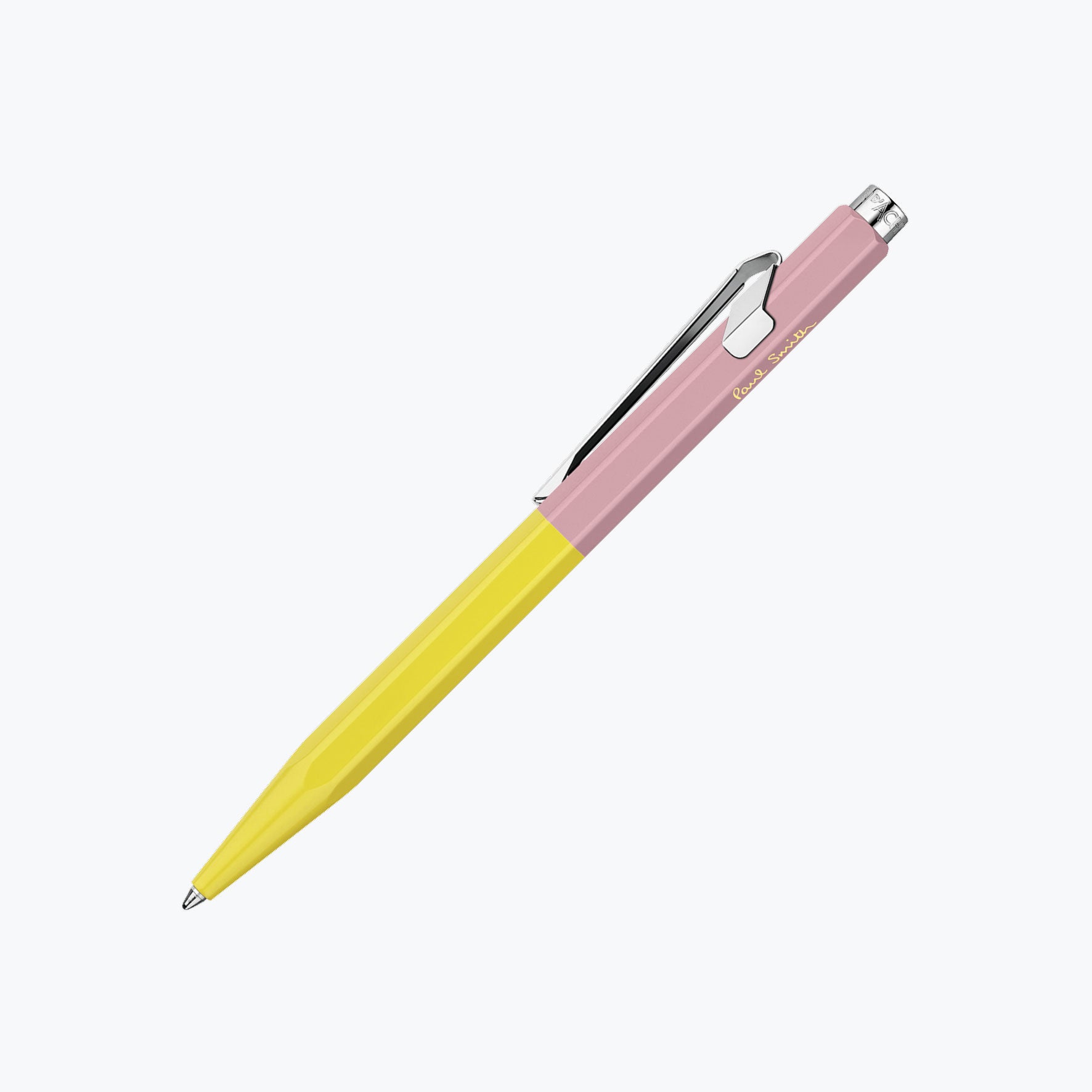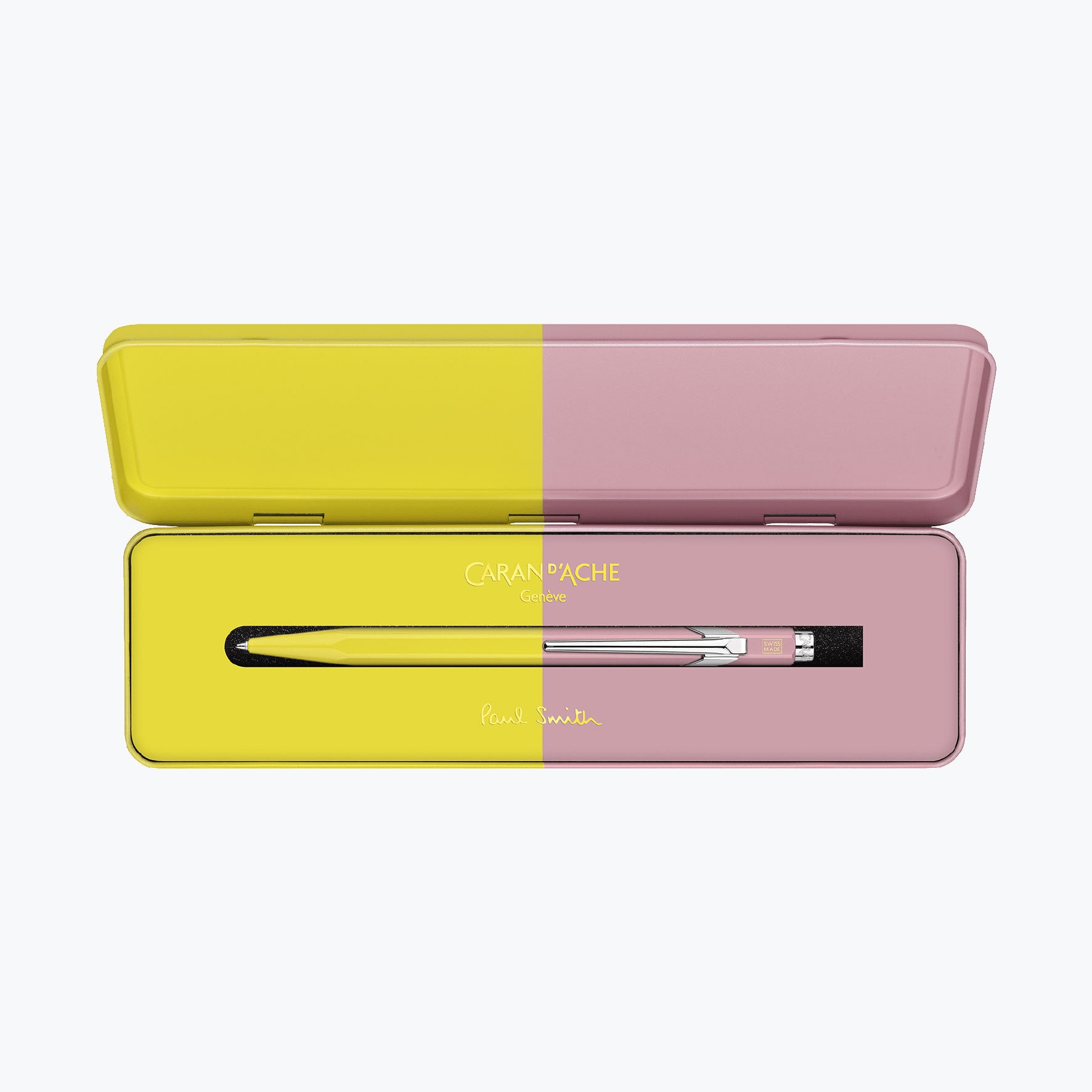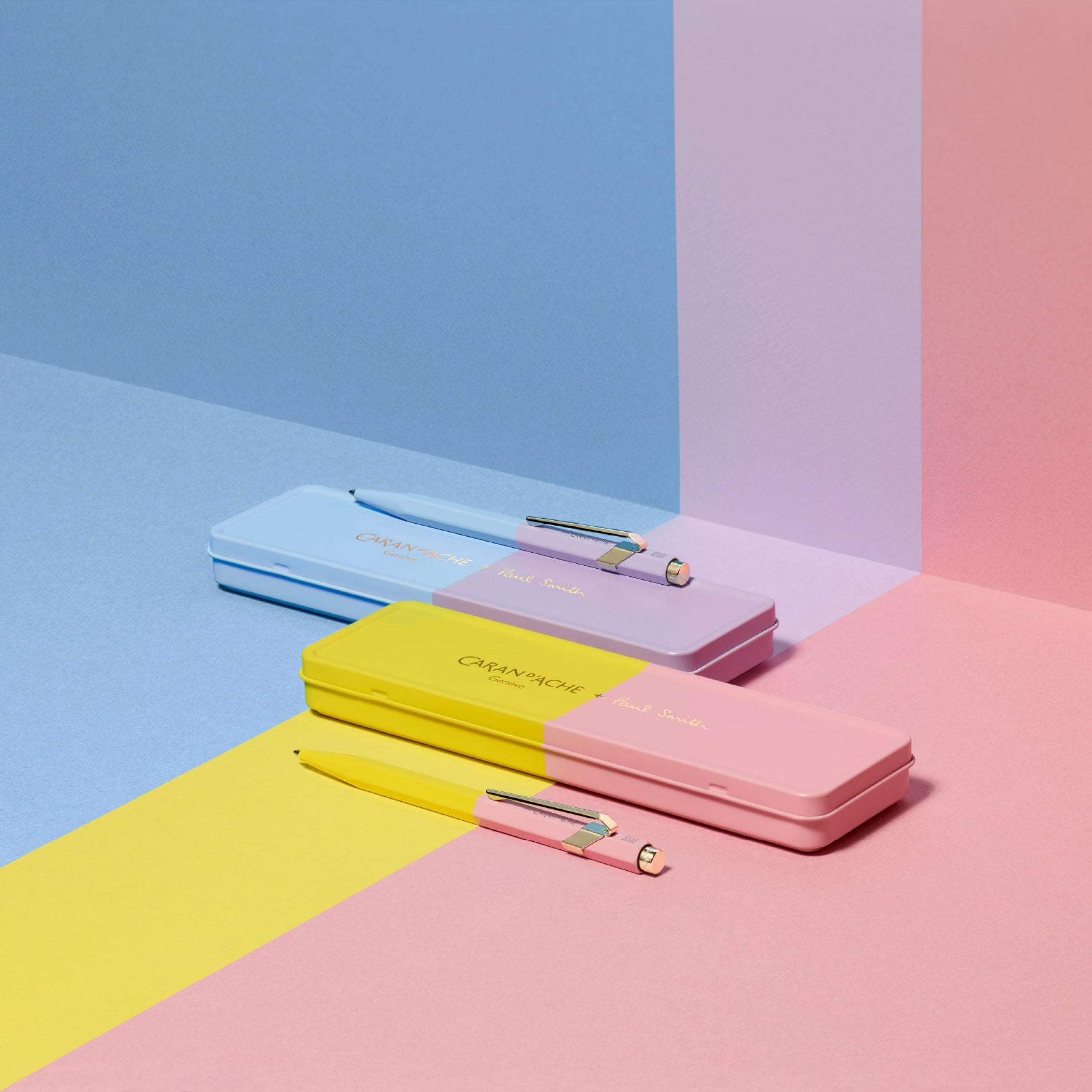 Caran d'Ache - Ballpoint Pen - 849 Paul Smith 4 - Chartreuse Yellow & Rose Pink
In this latest chapter in the ongoing partnership, Paul Smith has transformed his everyday top pocket companion - the Caran d'Ache 849 ballpoint pen - with a dual split colour exterior. The result is a playful twist on a classic design.

A shared passion for colour is the unifying theme at the core of this collaboration. The appreciation of colour has been a hallmark of the Swiss stationery manufacturer's products since 1915 and is also a career-defining feature of Paul's design work, both in fashion and beyond it.
Made in Switzerland with a strong aluminium hexagonal body and a flexible clip, the pen is finished with a Paul Smith signature on the body. The packaging of the Chartreuse Yellow & Rose Pink 849 matches the colour split of the pen. 

Dimensions: 199 x 59 x 17mm
Weight: 0.088kg
Comes with a Caran d'Ache Goliath M Blue ink cartridge. Compatible with all standard  Goliath cartridges.