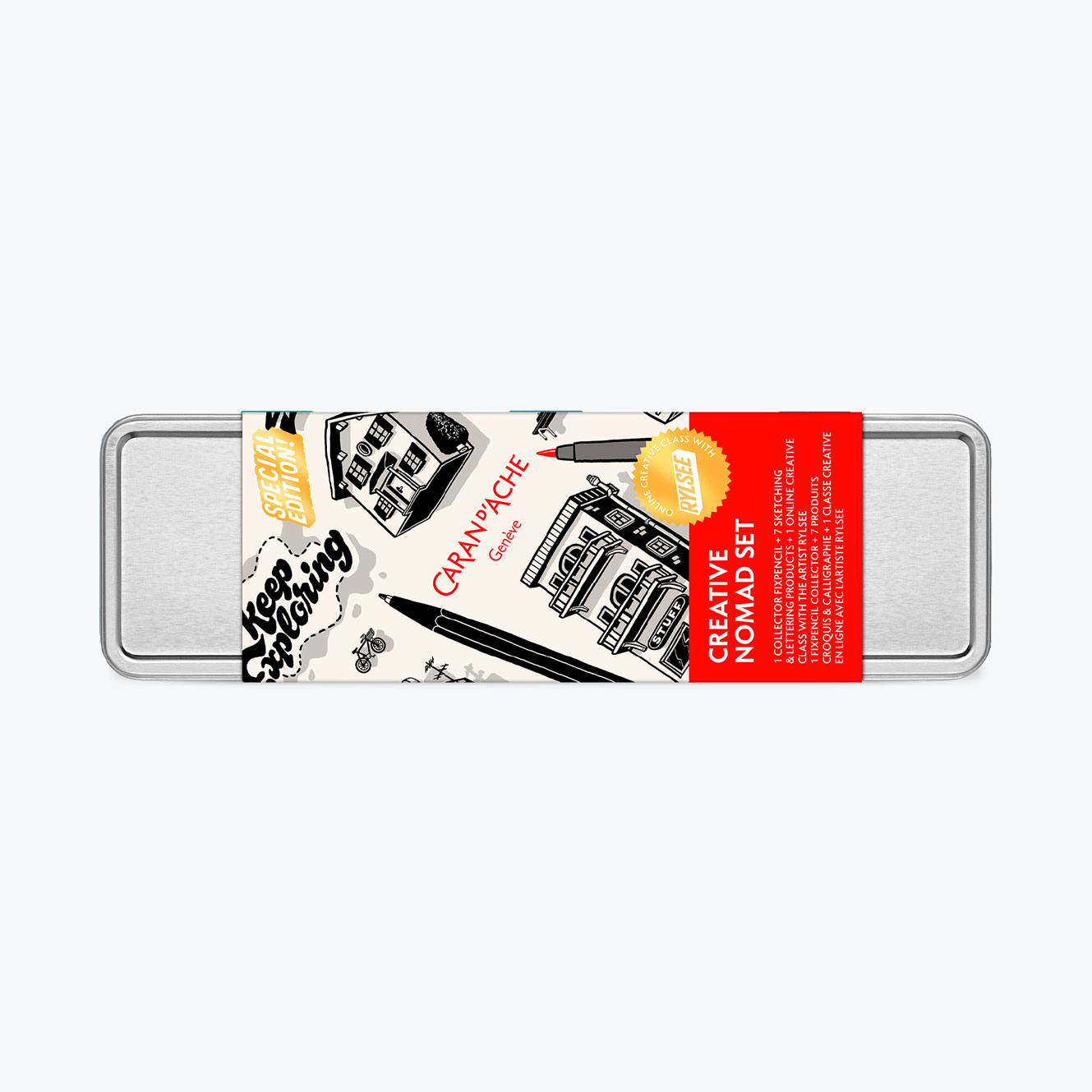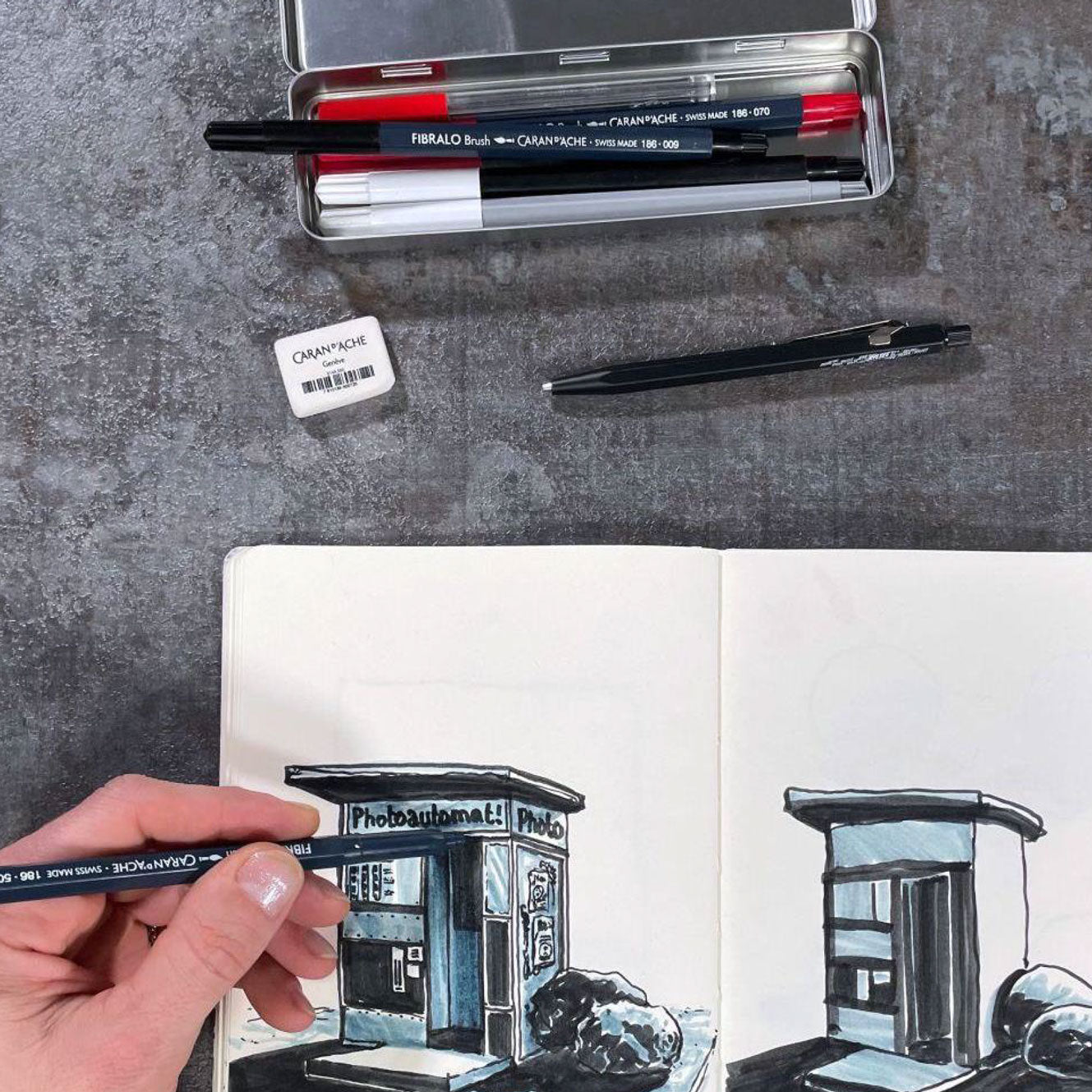 Caran d'Ache - Creative Nomad Set - Rylsee
Unlock your artistic potential with the Caran d'Ache Creative Nomad Set. Collaborating with renowned Swiss artist Rylsee, this limited edition set combines the 8 essential instruments used by this master of urban lettering.
Nestling in the grey metal box is an iconic Ø 2mm Fixpencil mechanical pencil with an HB graphite lead and a pencil sharpener incorporated into the cap. The hexagonal aluminium body is marked with Rylsee's signature, which is applied by pad printing. Also included are Fibralo and Fibralo Brush pens with different types of fibre tips and shades ranging from black to grey to create lines and shadows, as well as a red tip to bring it all to life. There is also access to an online creative class with Rylsee himself.
1 x Mechanical pencil Ø 2 mm
3 x Fibralo Brush
2 x Fibralo
1 x Eraser
1 x Tube of 3 leads (3B)