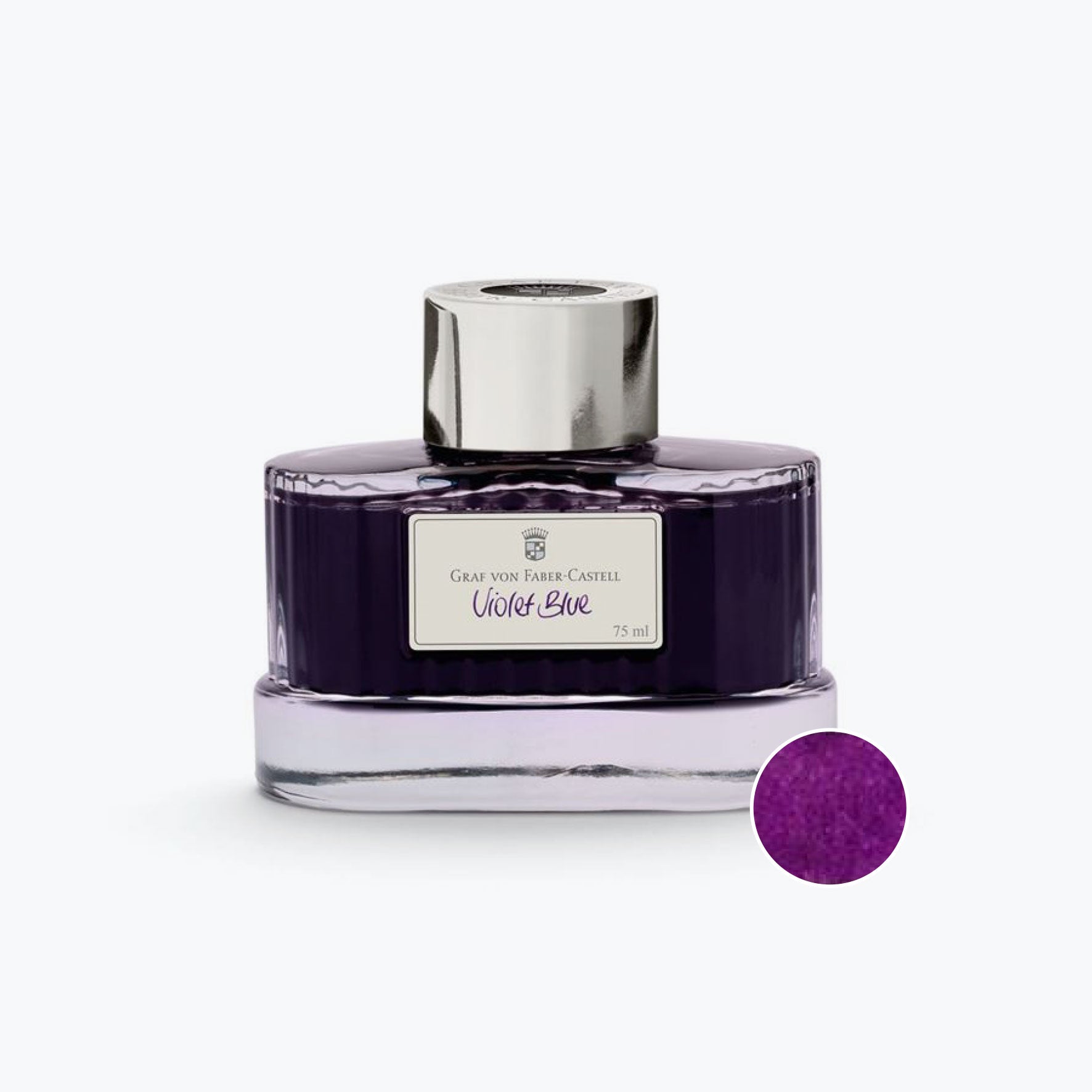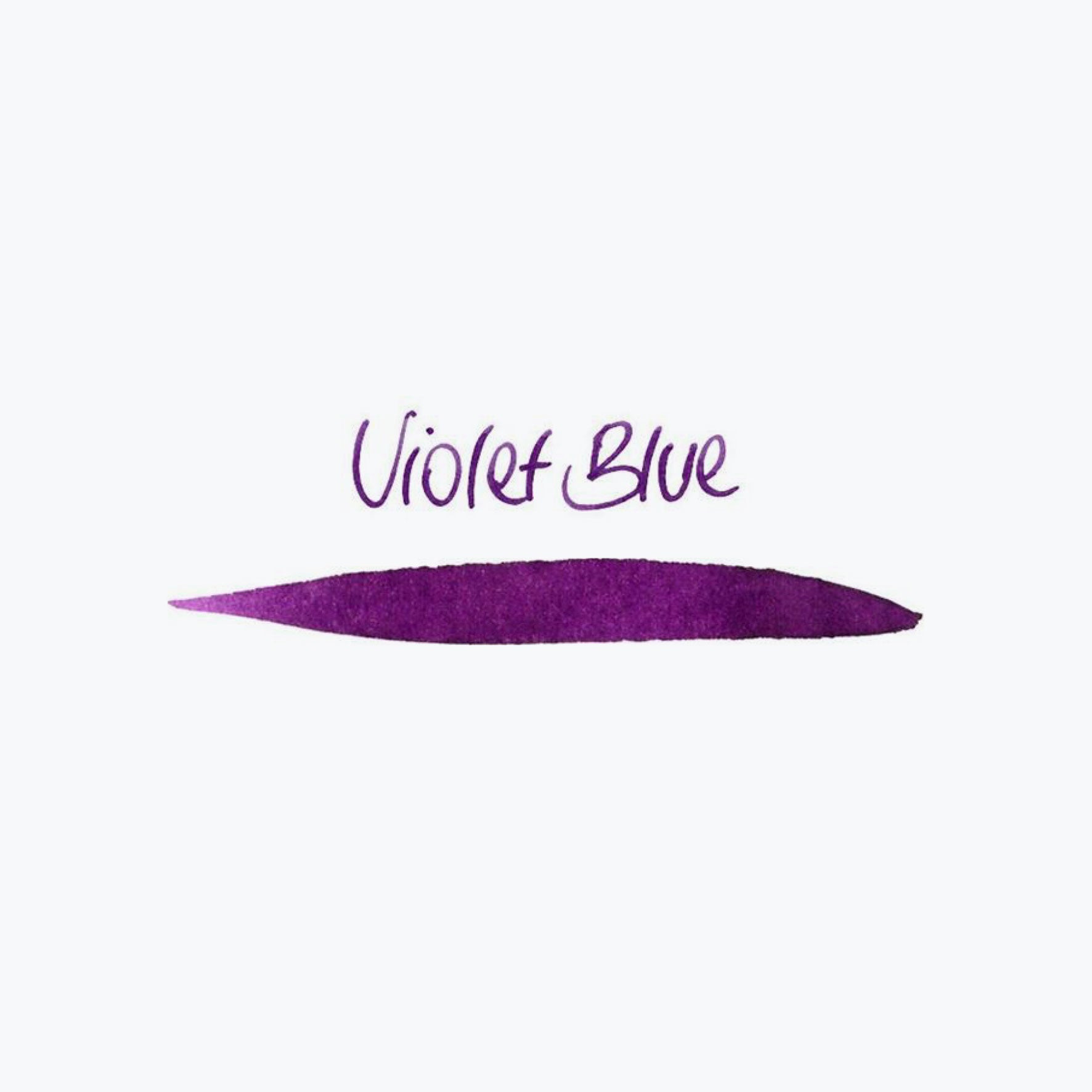 Graf von Faber-Castell - Fountain Pen Ink - Violet Blue
The Graf von Faber-Castell violet blue is the perfect fast drying, smooth flowing fountain pen ink. This ink is indelible, which means it is smudge-resistant, reproducible, light-fast and permanent, cannot be erased and document proof.
Each one of the vibrant colours is inspired by nature and requires its own formula and the highest quality ingredients. It comes in an elegant glass bottle that holds 75mL of ink. 
Please note this an online only product and is not available in-store. However, it can be purchased online for store pickup.