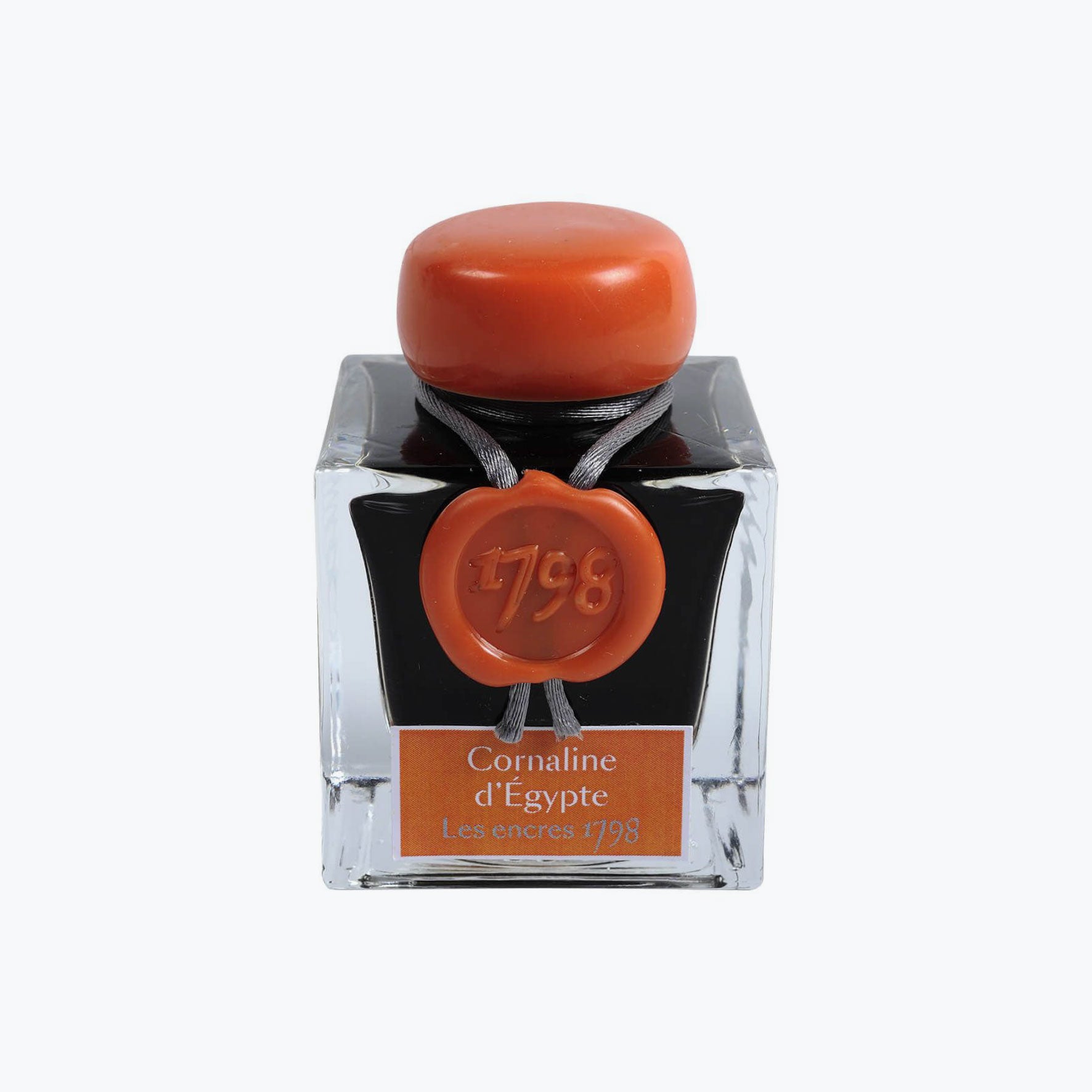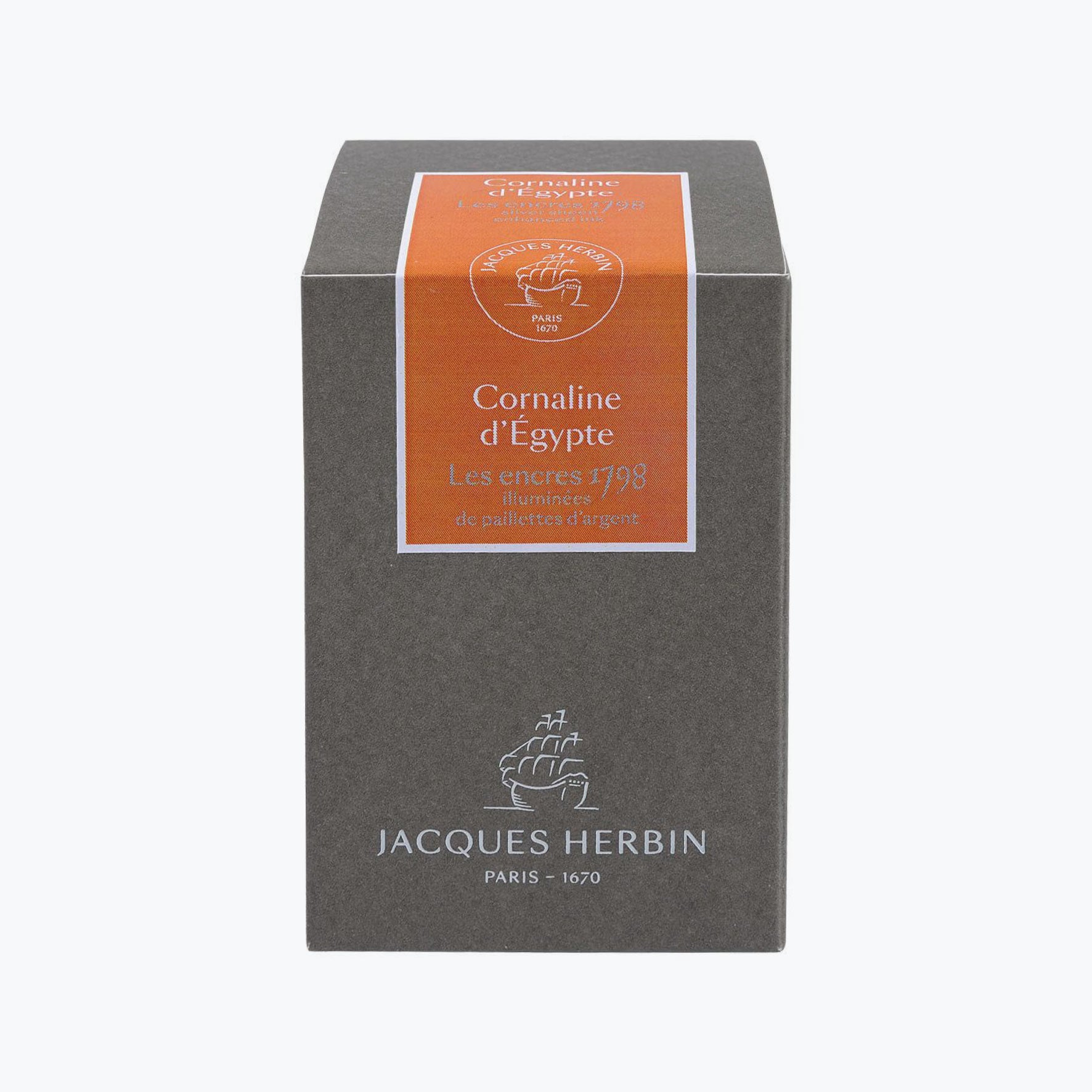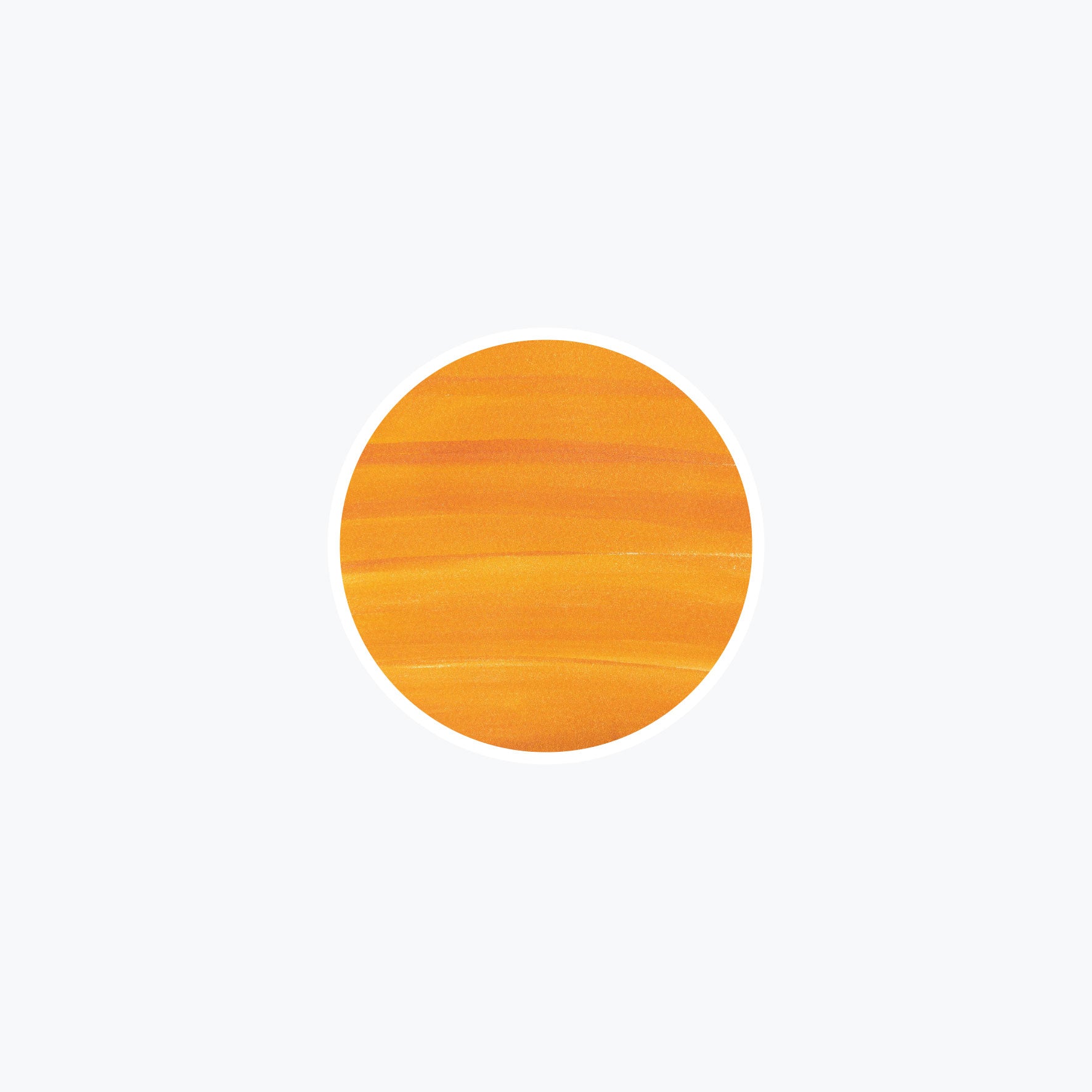 J. Herbin - Fountain Pen Ink - 1798 - Cornaline d'Egypte (Carnelian of Egypt)
'The J. Herbin Carnelian of Egypt is a vivid orange ink infused with shimmering silver flecks. It gets its name from the Carnelian stone, which was prized by the ancient Egyptians as they believed it restored courage, improved concentration, and calmed the senses.
The ink is made and bottled in Paris and comes in a luxurious 50ml glass bottle, with wax caps and seals that are a tribute to Herbin's origins as a wax maker. The Herbin logo is engraved on the bottom of the bottle.
Carnelian of Egypy is part of a collection of 8 inks that were first created in 2010 to celebrate J. Herbin's 340th anniversary, designed to represent the company's rich history. The anniversary inks are divided into two lines - the 1670 inks celebrate Herbin's founding, while the 1798 inks celebrate the year J. Herbin opened in Paris and expanded their ink production.
Founded in 1670, J. Herbin is one of the oldest names in formal ink production in the world. The company's history can be traced back to a French sailor named Jacques Herbin, who drew on the techniques and innovations found on his voyages to establish himself as a master wax maker, later expanding into the production of ink and fine stationery.