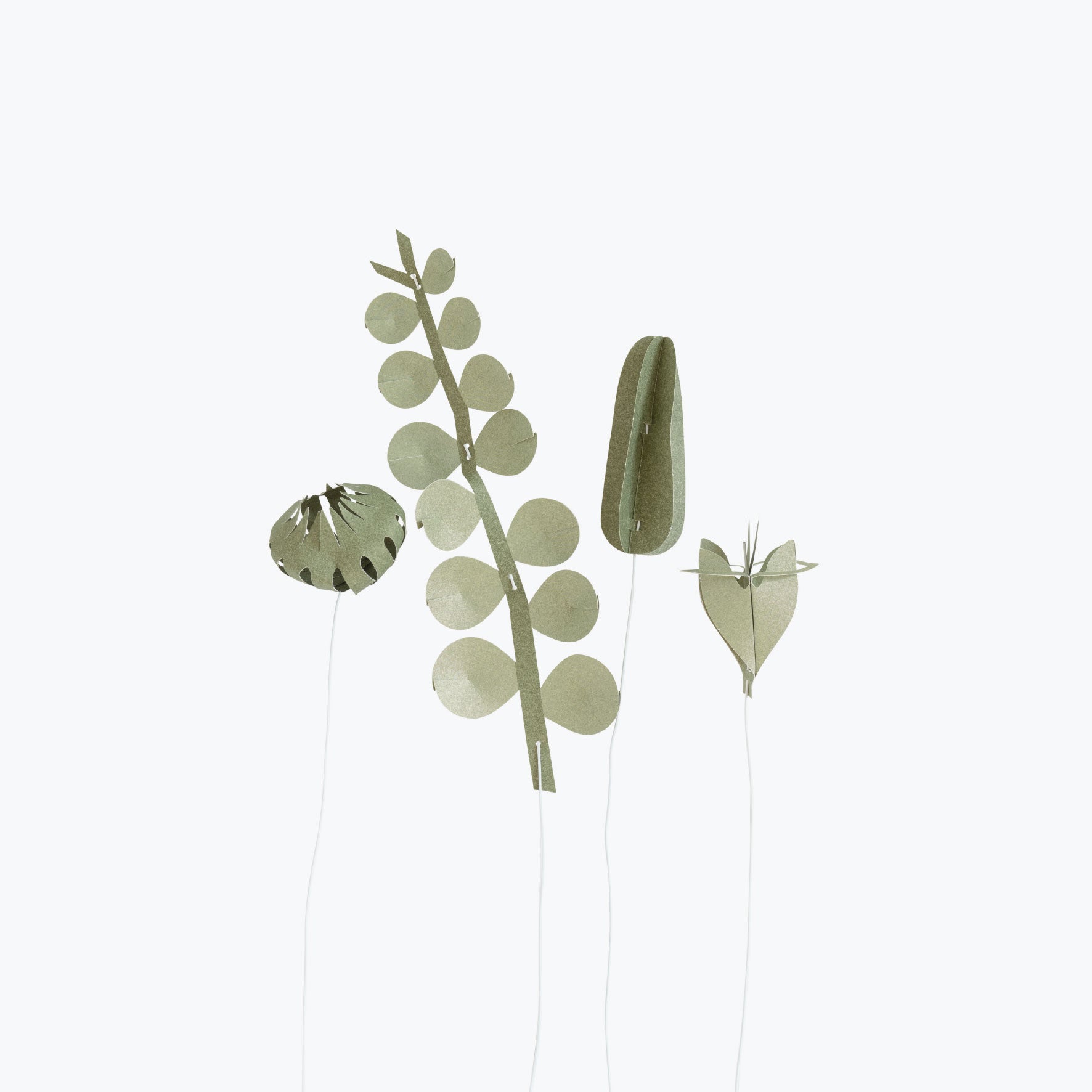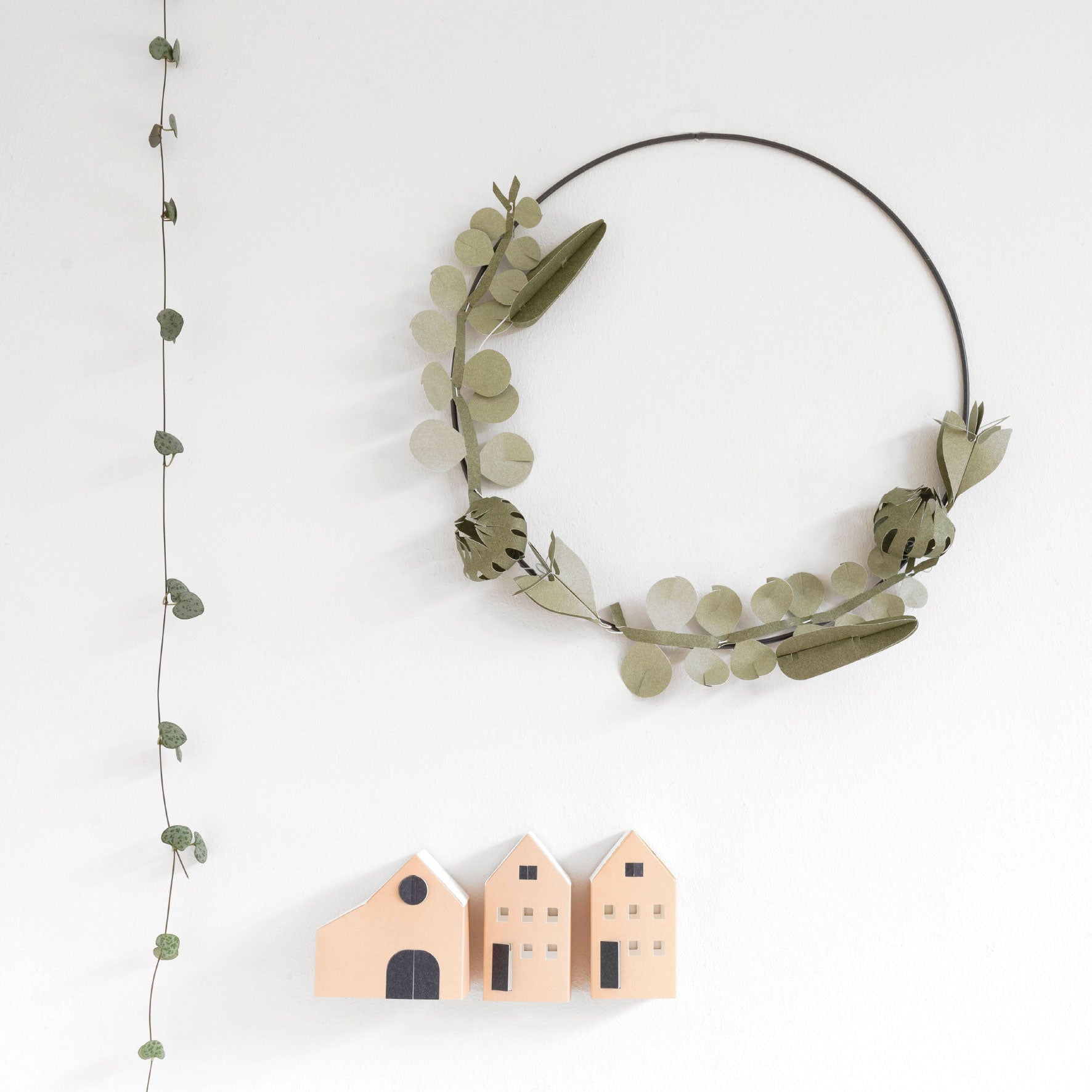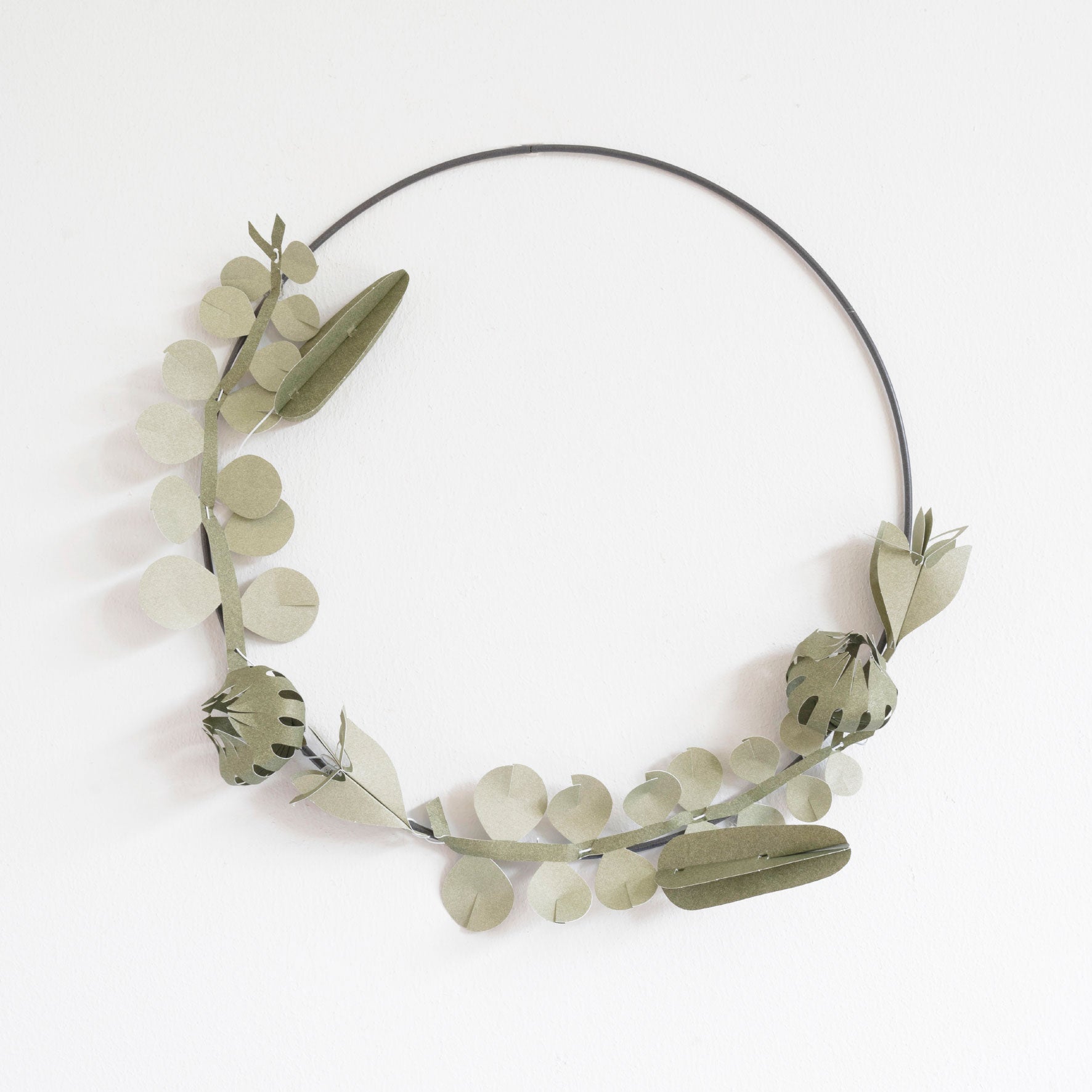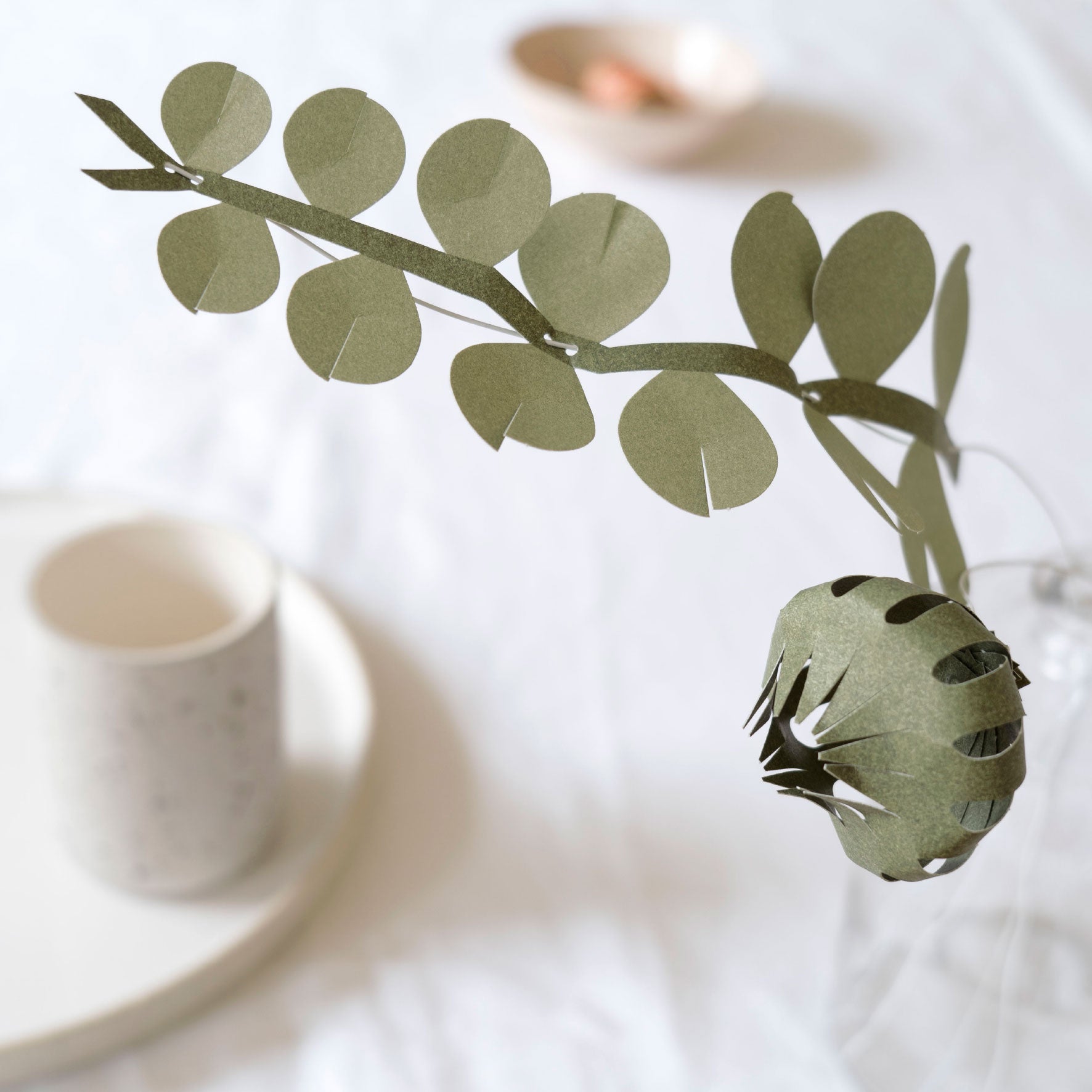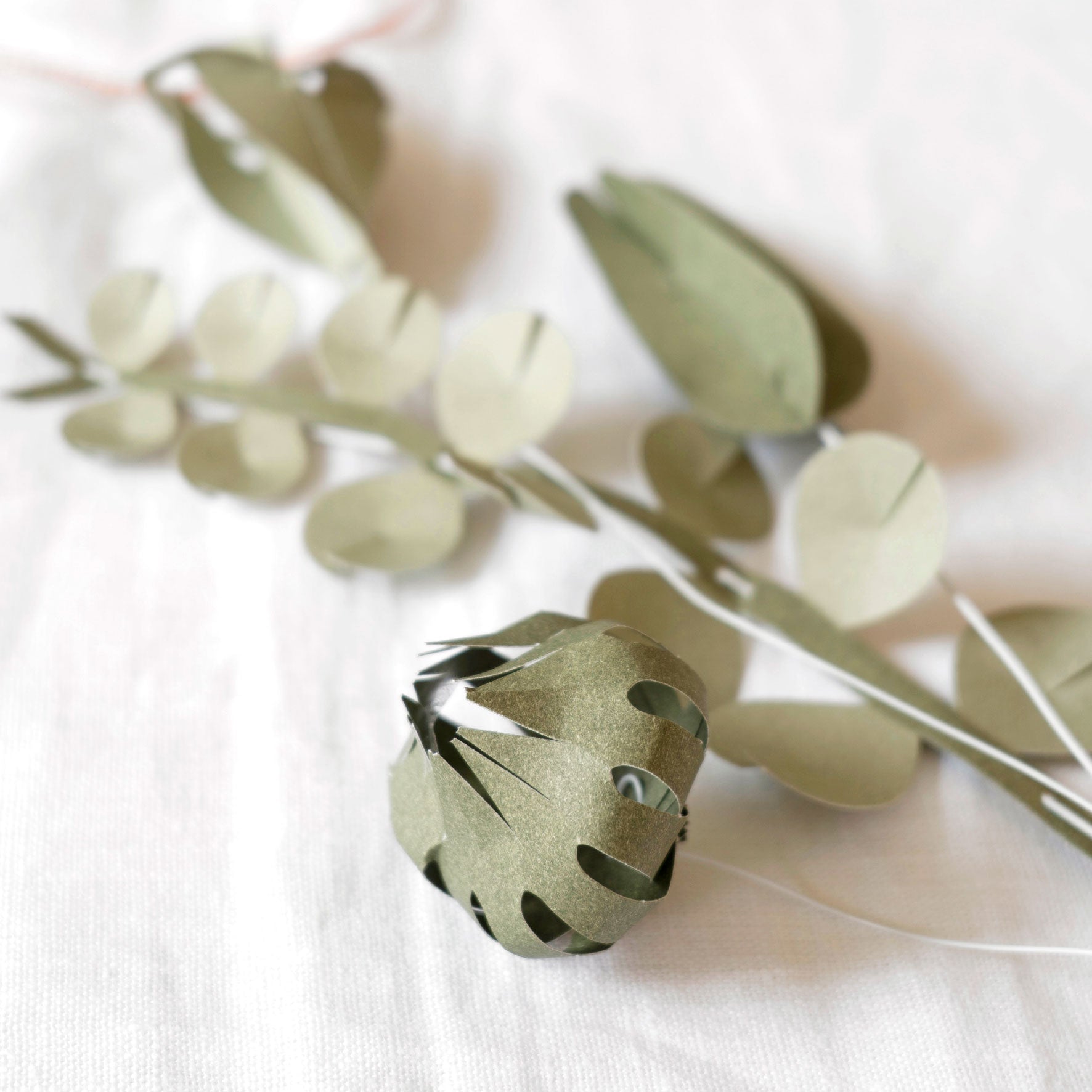 Jurianne Matter - Ornament - Flowers - Field - Small Greens
Build your own bouquet with the Jurianne Matter foldable flower ornaments. Field is a collection of 4 small paper flowers in earthy green colour.
The flowers are pre-punched and pre-creased so assembling them is a matter of just folding along the lines. The set also comes with 3 meters of thread wire, which can be cut to the desired length and guided through the perforated slits to put together the bouquet. 
Field is a sustainable bouquet: it will never wilt and the flowers are printed with vegetable inks on FSC certified paper.
Specifications:
2 cards in A5 format (4 punched-out flowers)
The biggest thistle is 8cm in circumference when folded up
The biggest reed panicle is 10cm long when folded up
The branch is 21.5cm long
The iris is 6.5cm high and 5cm wide