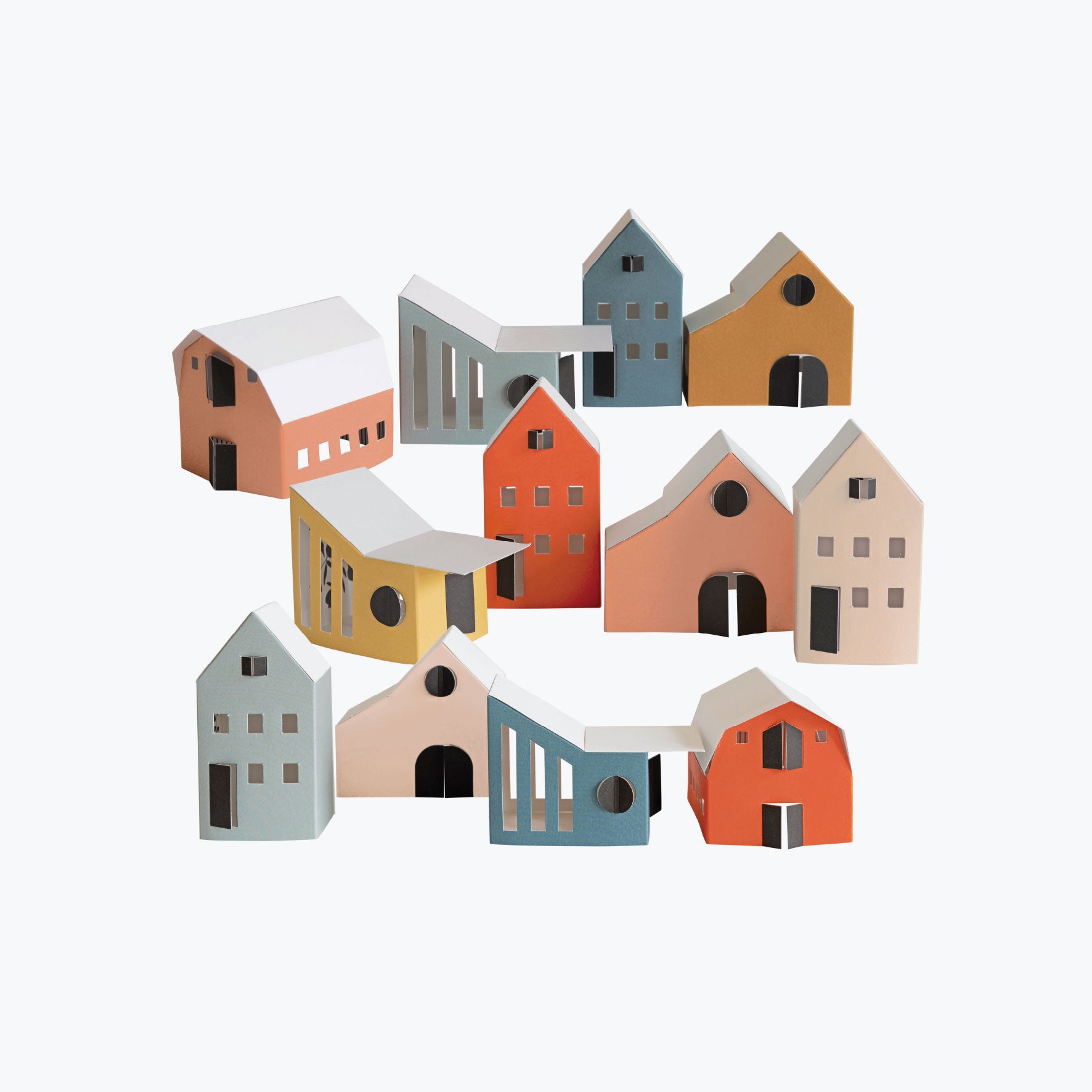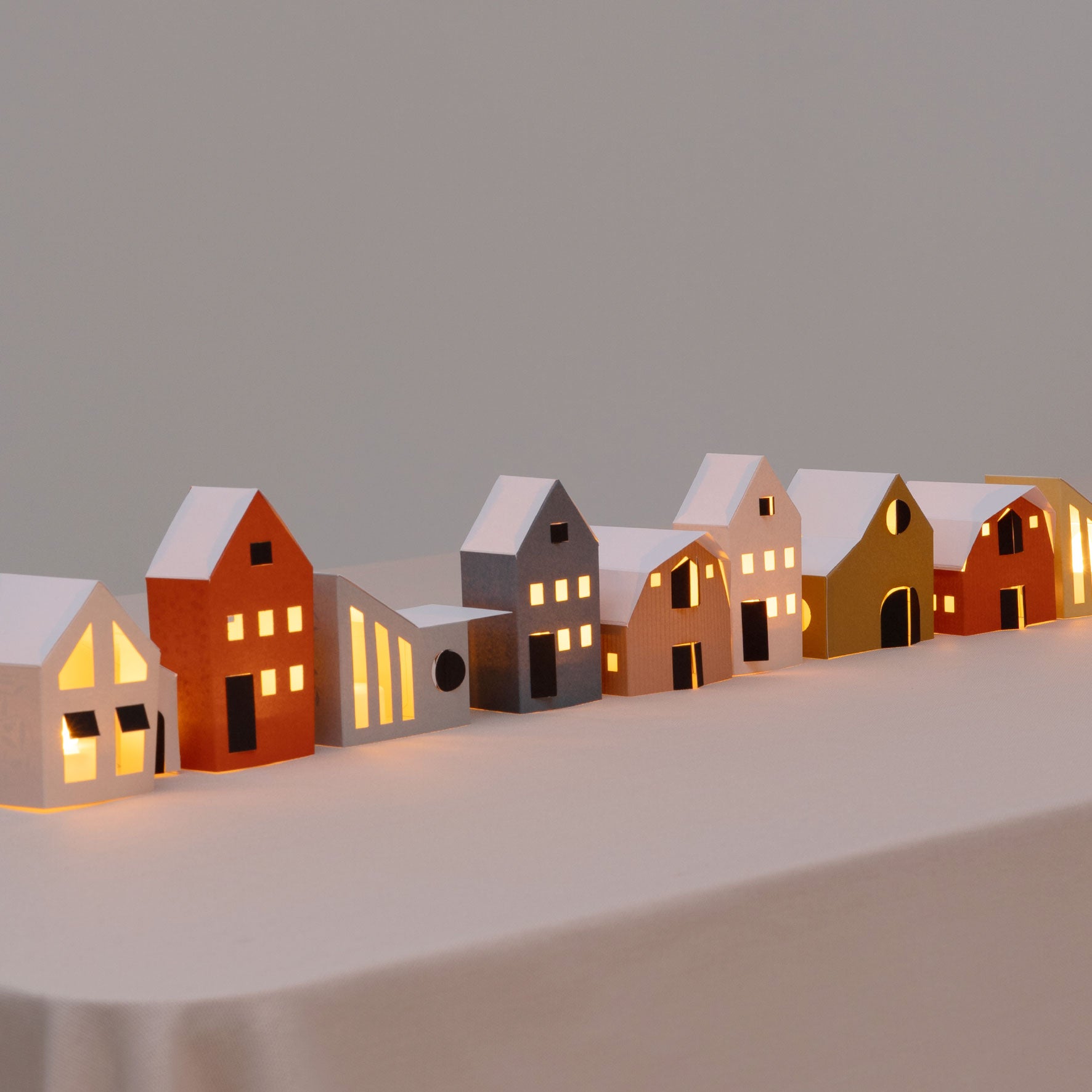 Jurianne Matter - Ornament - Tiny Houses - Samlet
Build your own village with the Jurianne Matter tiny house ornaments. Samlet is a collection of 12 paper houses with a mix of traditional, rural, contemporary urban and modern designs in muted, earthy colours. The interior walls are adorned in a trendy black & white wallpaper print. 
The houses are pre-punched and pre-creased with windows that have already been removed. All that is required to assemble them is to glue the walls and roofs together where indicated. 
Once finished, the houses can be used as decorations on a fireplace or table, place settings or gift tags or a garland on a window or wall. They can even be used to make an Advent calendar by filling them with messages or small gifts. 
Specifications:

12 pre-punched and pre-creased paper houses

Largest house: 7,5cm x 8cm x 6cm (H x W x D)

Smallest house: 6.5cm x 6.5cm x 4.5cm (H x W x D)

Comes in an A4 flat packaging
Warning: Never put real candles in the houses, use electric lights instead.