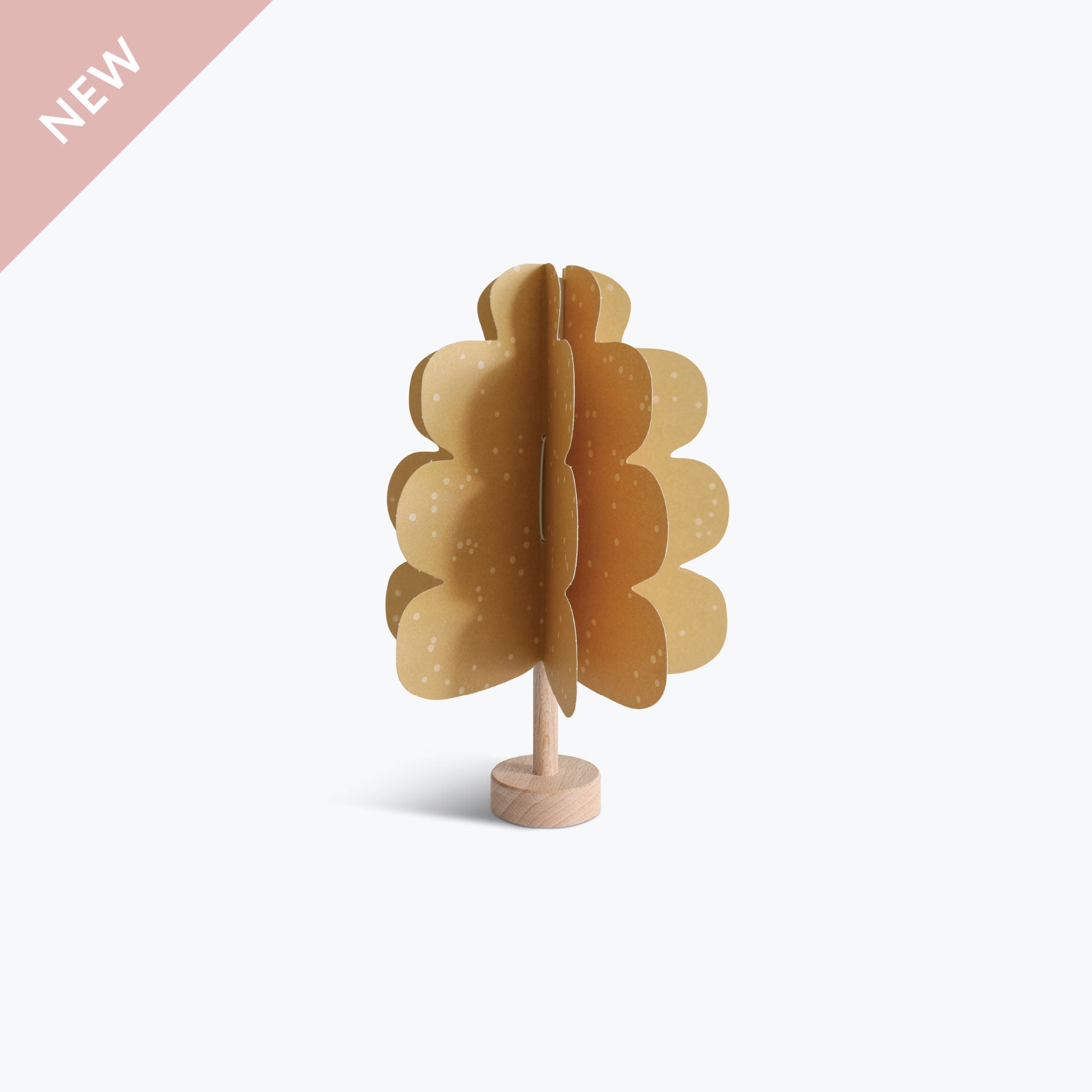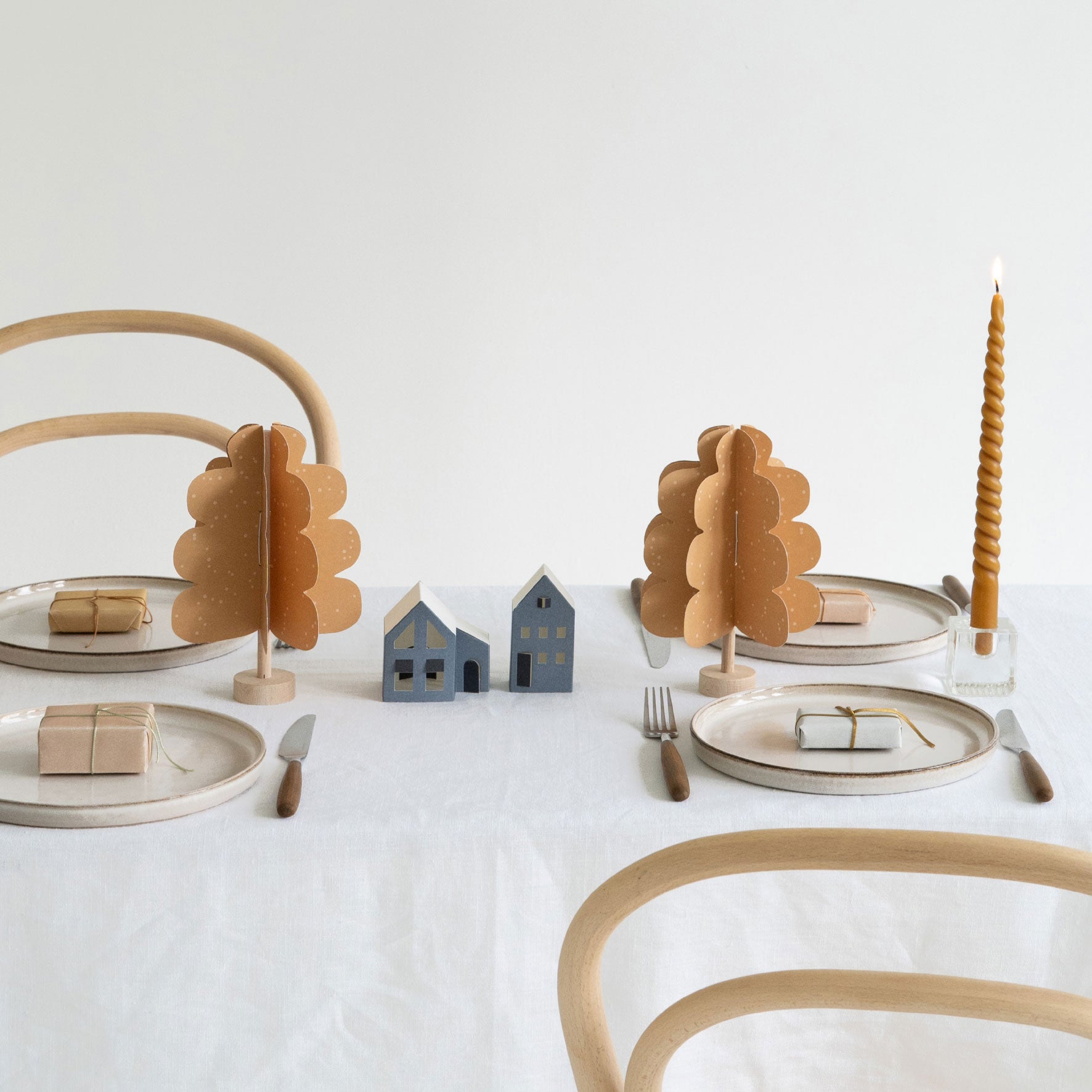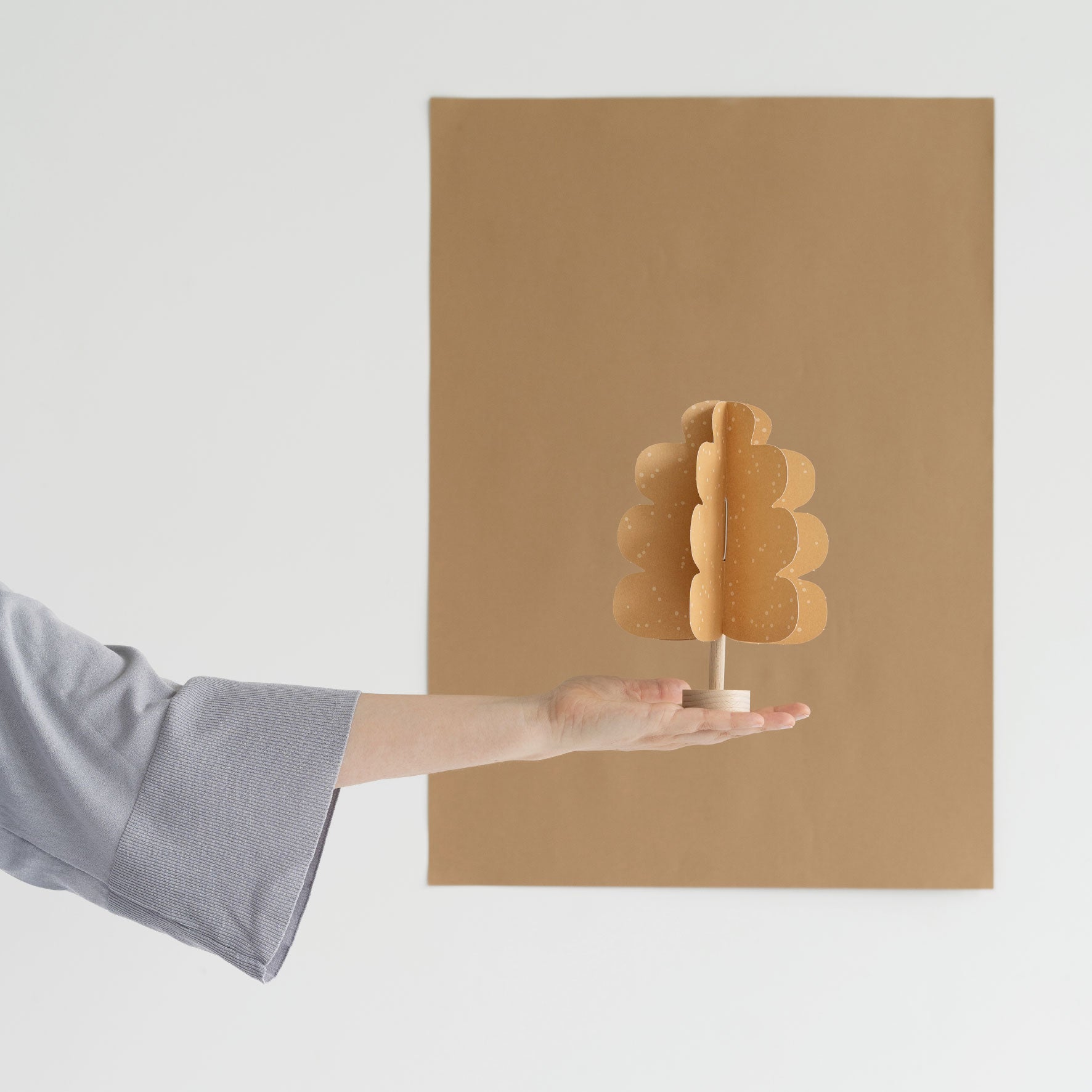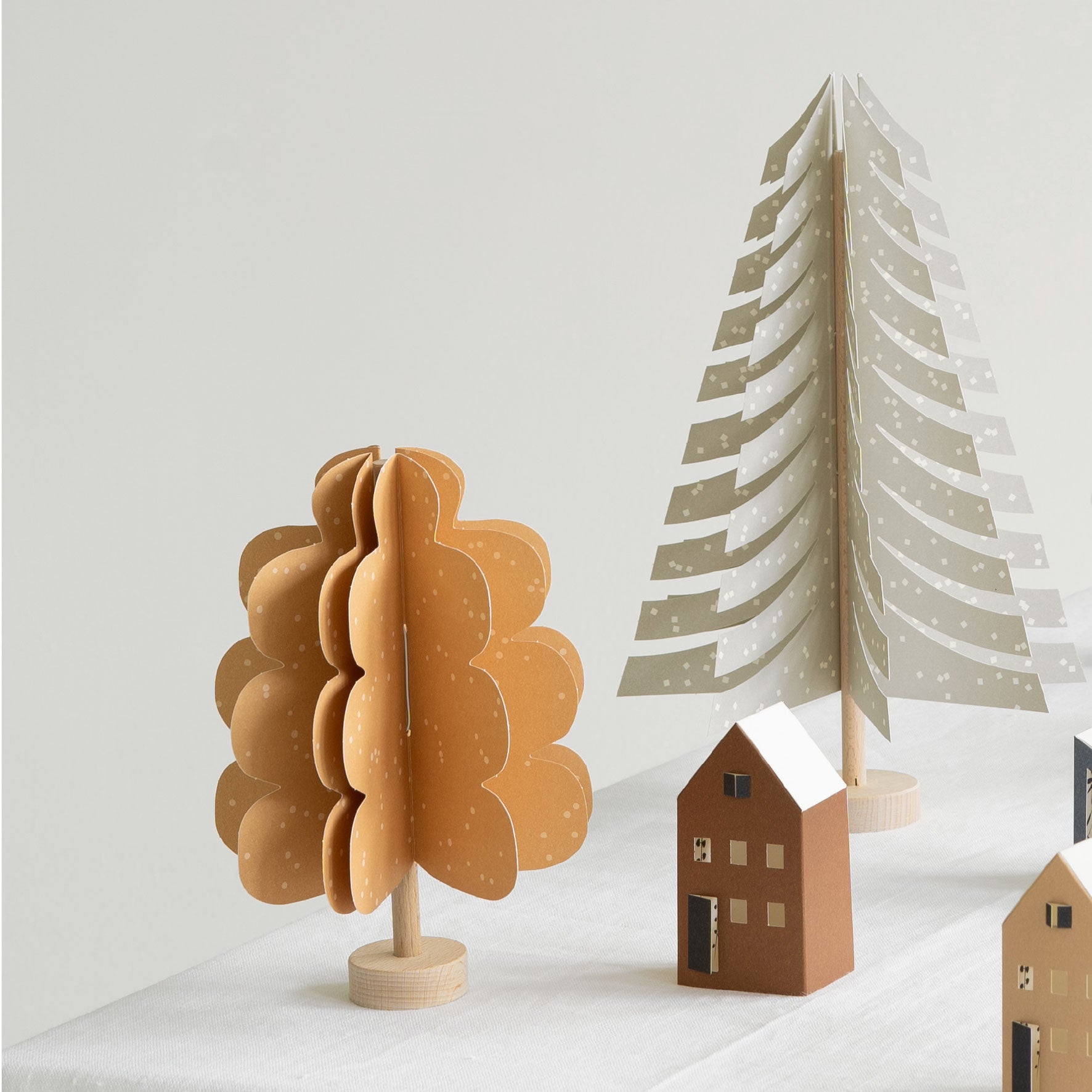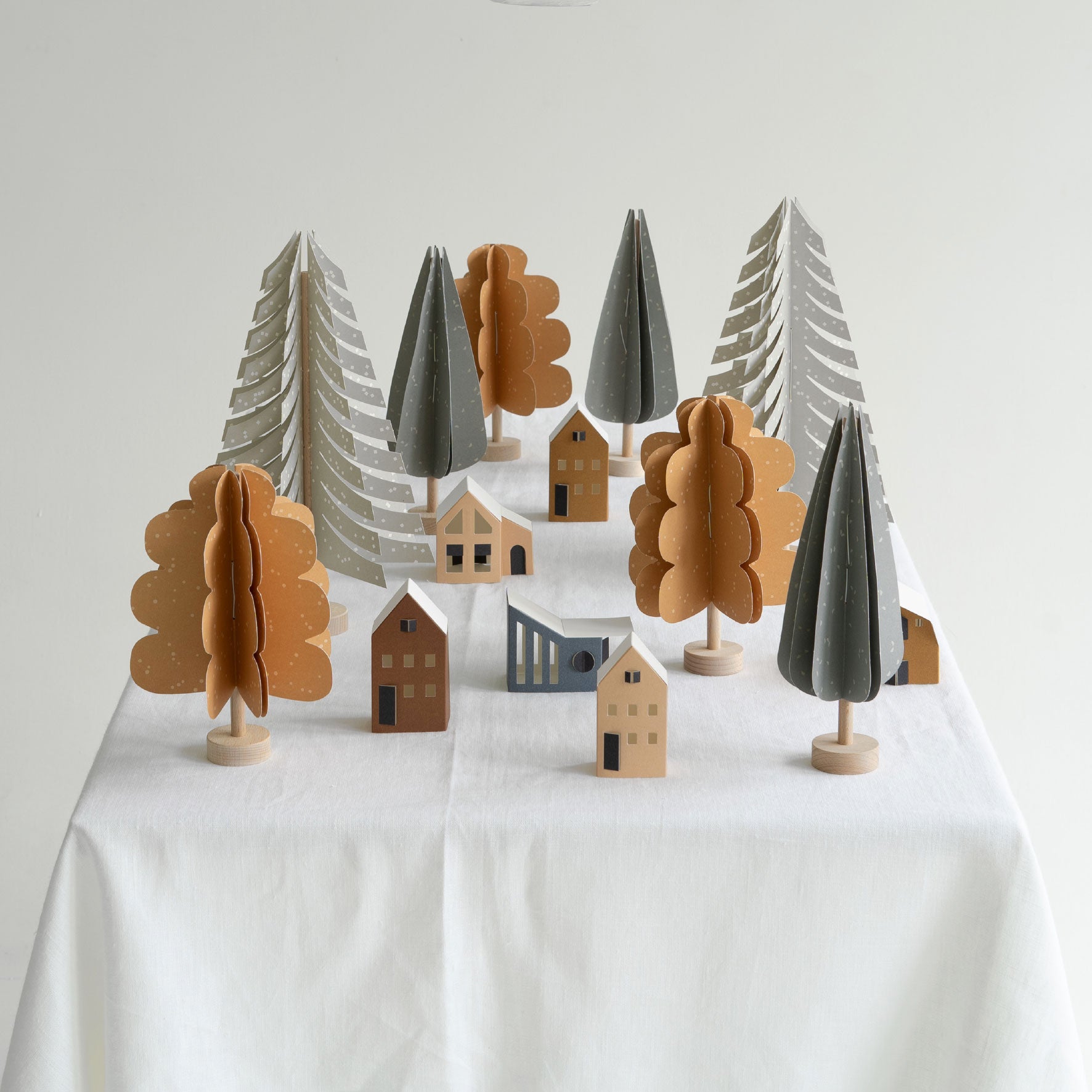 Jurianne Matter - Ornament - Tree - Oak - Light Brown
Construct this 20.5cm tall  Jurianne Matter paper Oak tree in less than 5 minutes. The light brown-coloured oak with its delicate scattered pattern serves as lovely accent in a minimalist and natural interior. 
The tree is pre-punched and perforated so assembling it is a matter of just folding along the lines. The light beechwood trunk has holes through which to thread the branches using the metal wire that is included in the pack. 
Combine the Fir with the Cypress and Fir to create a magical forest on your windowsill, or use the trees as a finishing touch on a beautifully laid table.
Specifications:

4 pre-punched A5 cards
2 lengths of wire
A wooden stand with pre-perforated holes
Size of tree: 20.5cm high, diameter 13.5cm