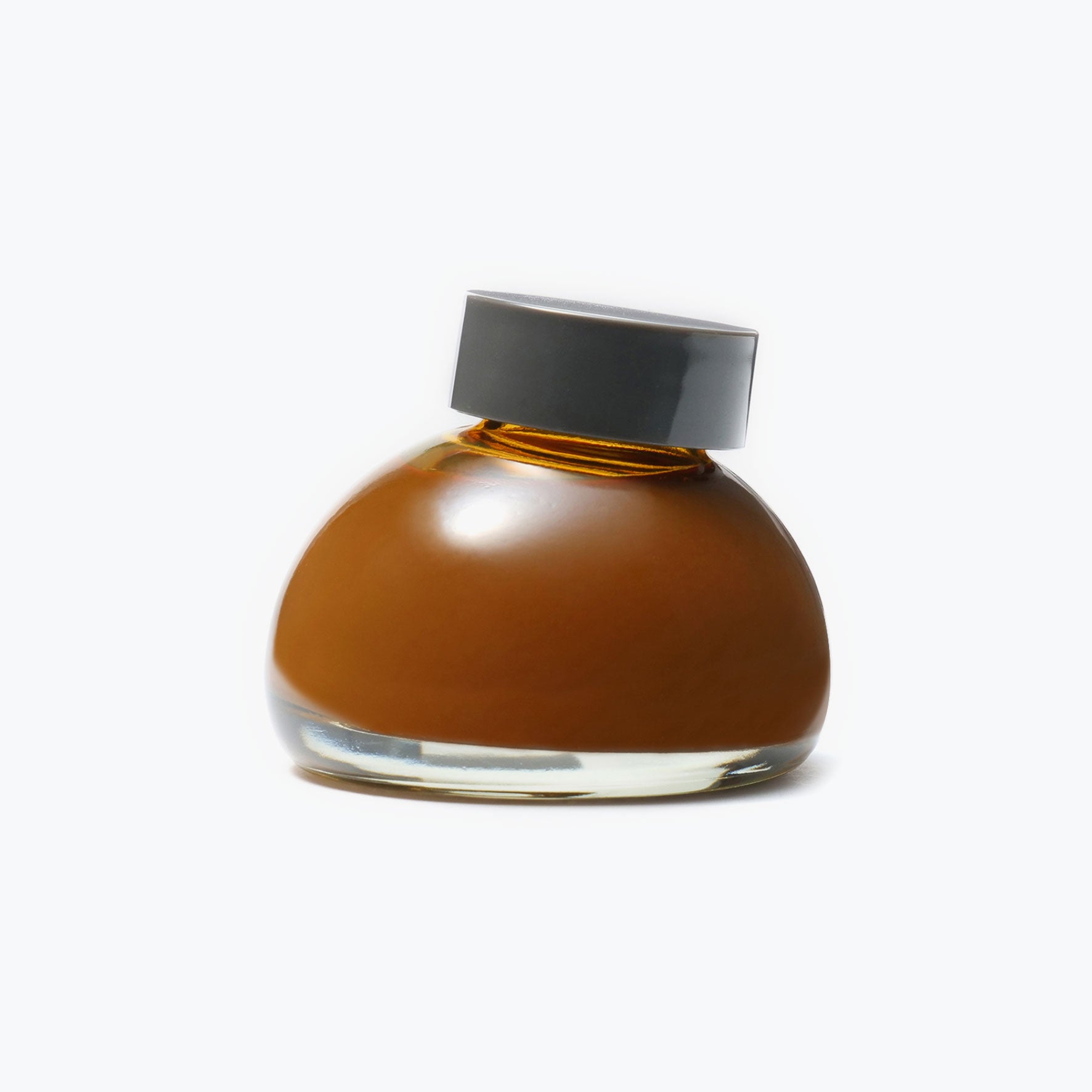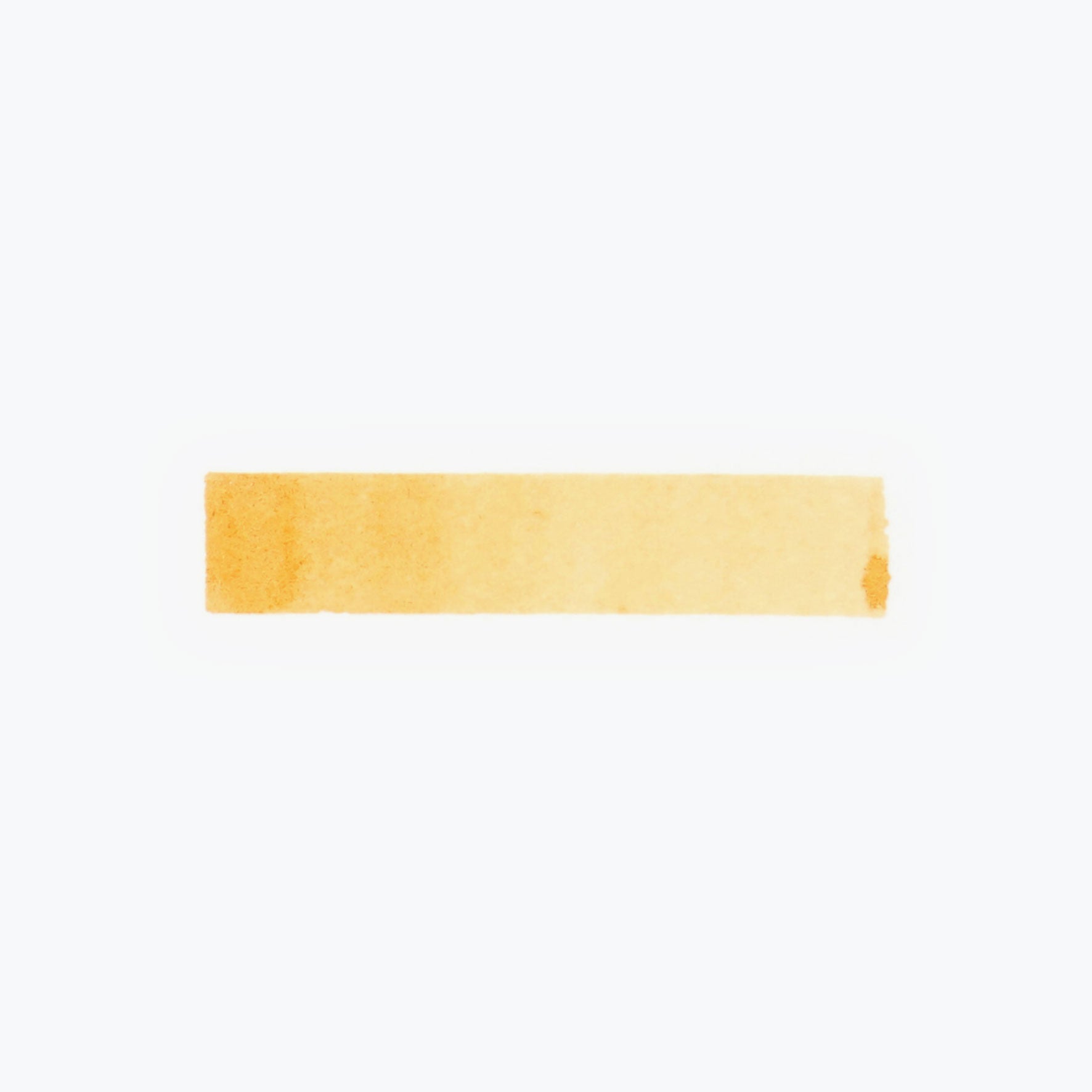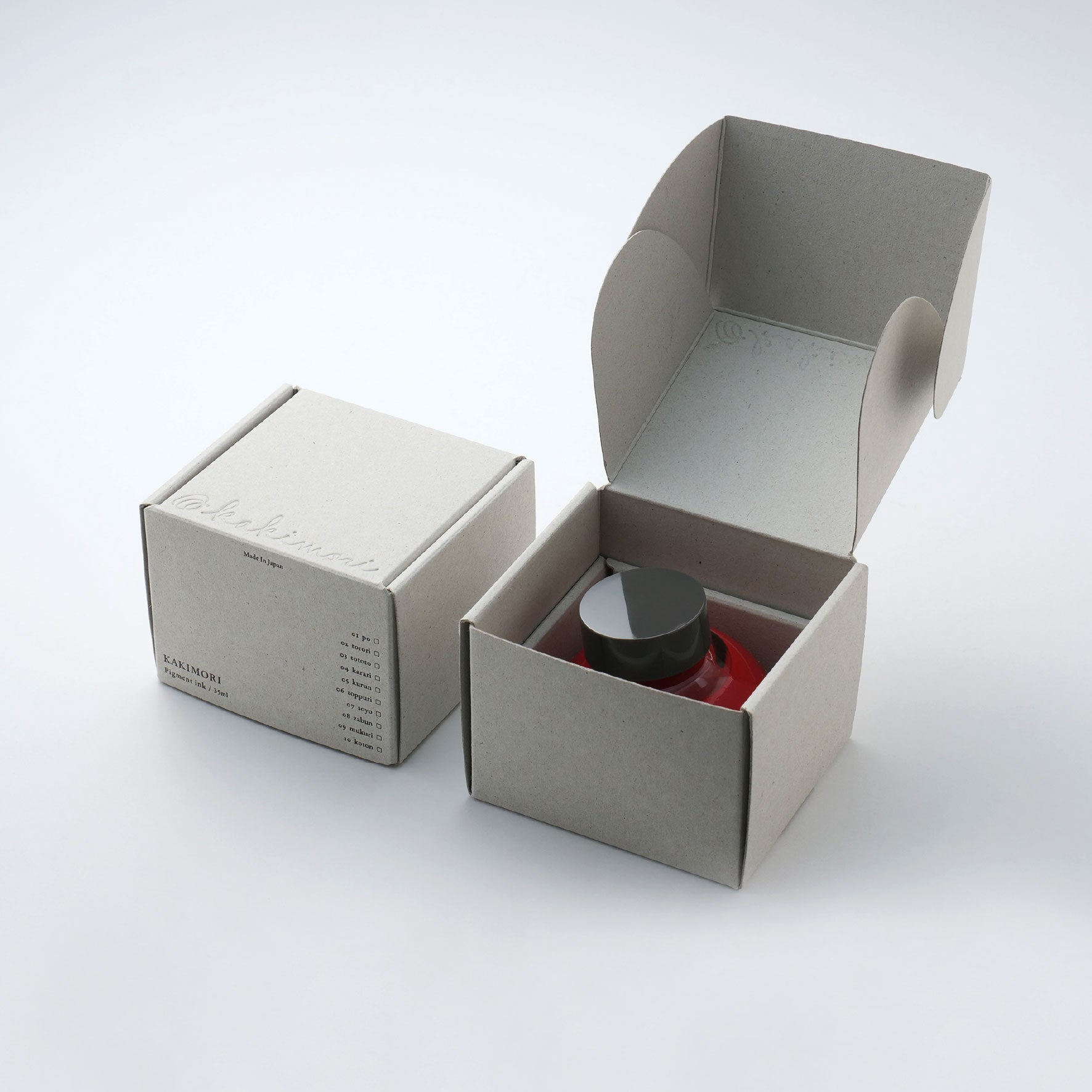 Kakimori - Calligraphy Ink - #02 Torori
The Kakimori calligraphy ink is a rich, pigment ink that's bound to inspire writing with joy. It is designed to minimise clogging in nibs, while also being water and bleed resistant.
The palm-sized 35ml glass bottle features a wide 20mm opening with an 8-degree angle to make dipping easy without damaging the delicate nib, while the stable base prevents the bottle from tipping over. The shallow depth allows for effortless refilling of converters and nibs to keep the pen clean from unwanted ink.
Kakimori calligraphy inks have been inspired by Japanese word play and imagery and developed in partnership with Japanese colour specialists Turner Colour Works. A perfect omelette reveals its deliciously soft centre. #02 Torori is the colour of anticipation, describing a rich consistency overflowing with flavour.

Please note this an online only product and is not available in-store. However, it can be purchased online for store pickup.