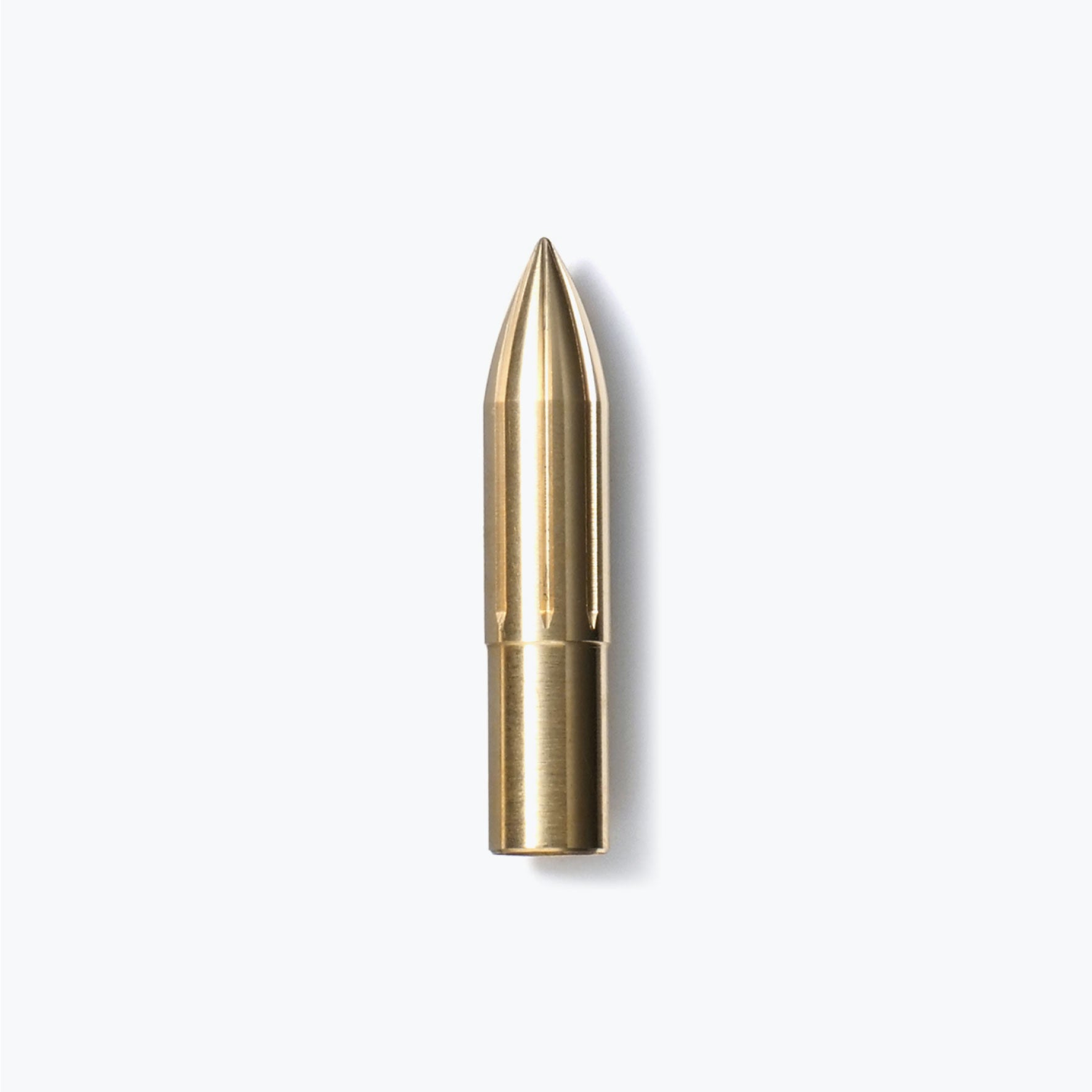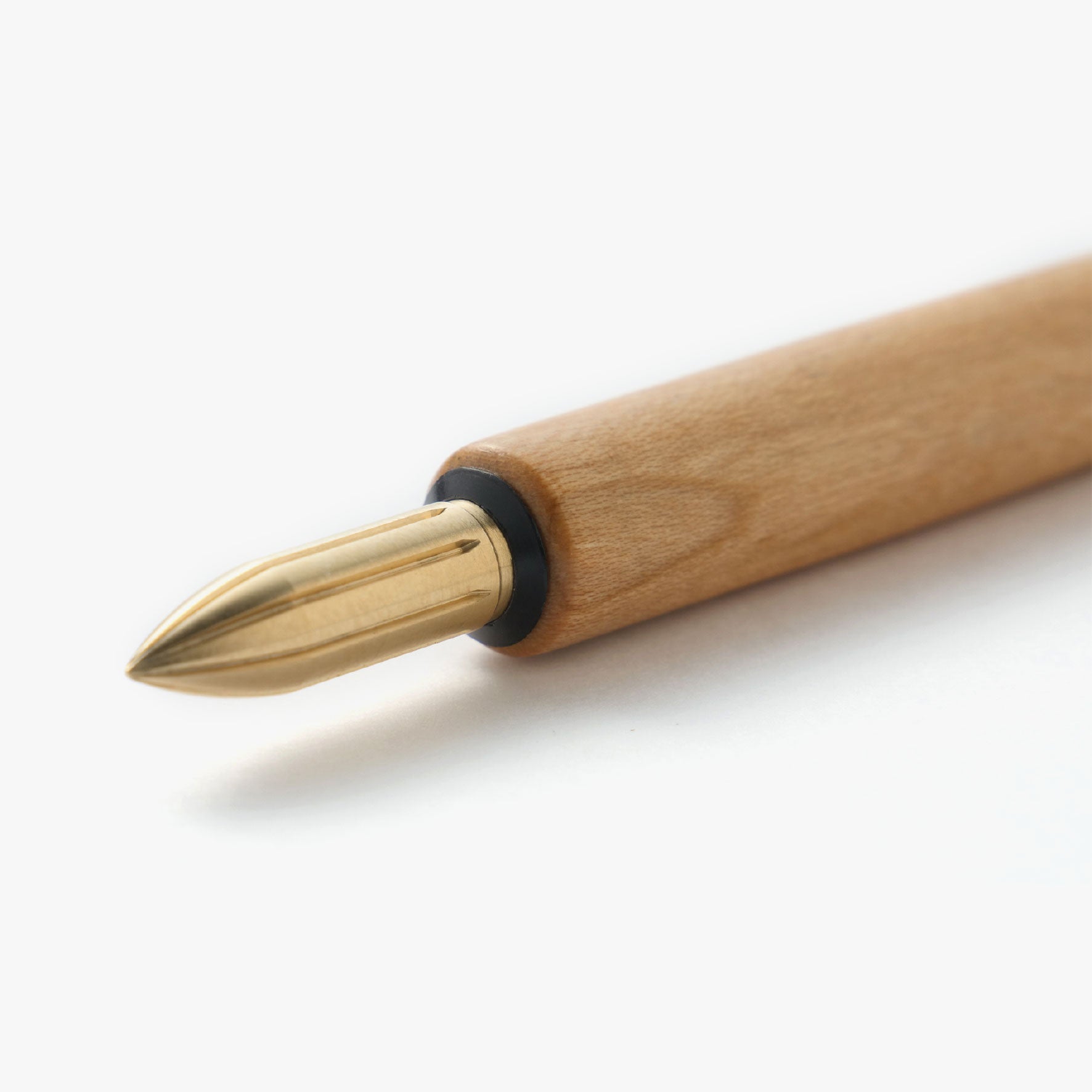 Kakimori - Calligraphy Nib - Brass Nib
Focusing on the simplicity of the dip pen, Kakimori has designed a series of interchangeable calligraphy nibs and nib holders. The brass nib was created as a more durable and practical alternative to glass nibs and will develop a natural patina over time.
Rounding and polishing the nib point with meticulous care allows for an exceptionally smooth writing experience that defies expectation. The brass nib has a soft writing feel so is ideal for creating undulating lines.