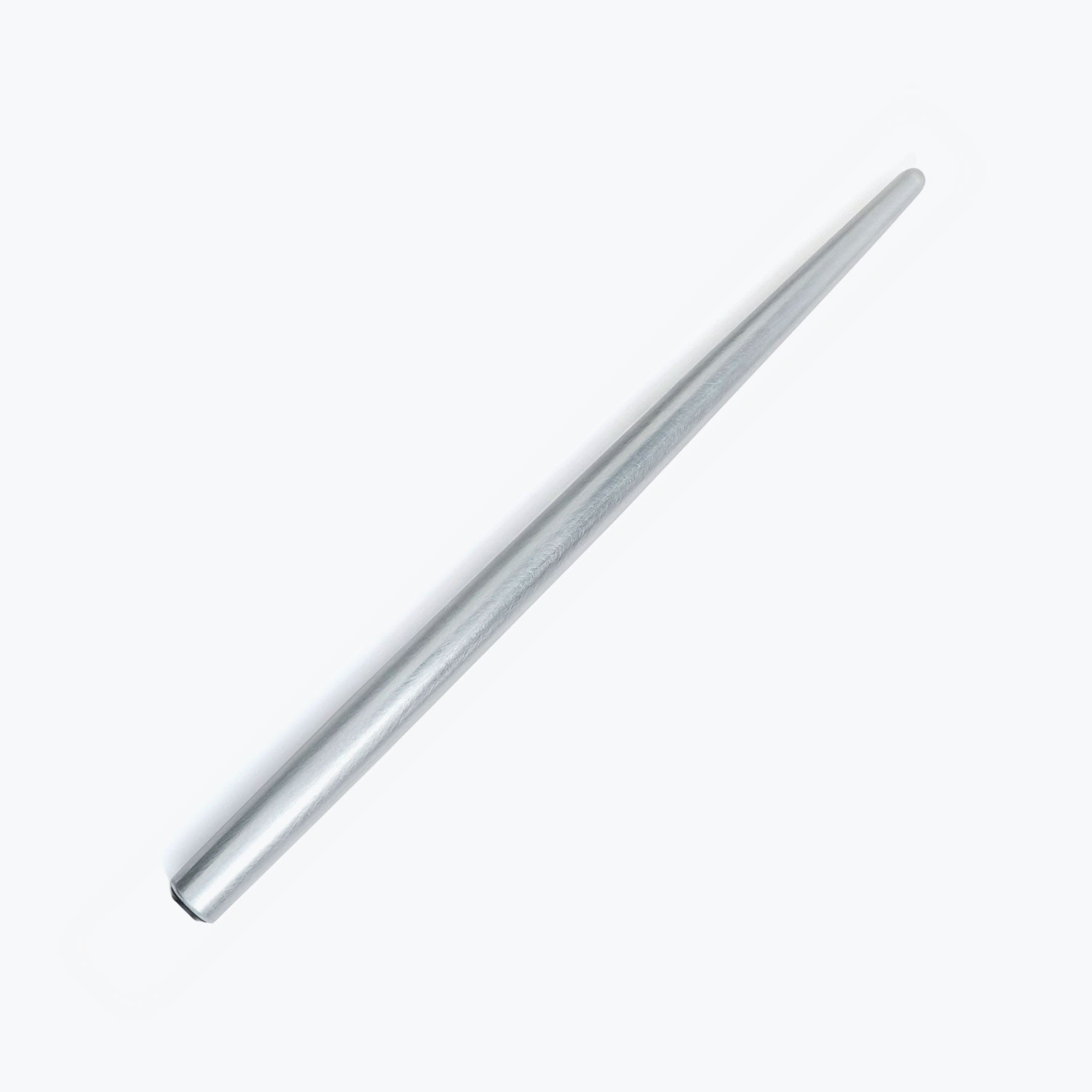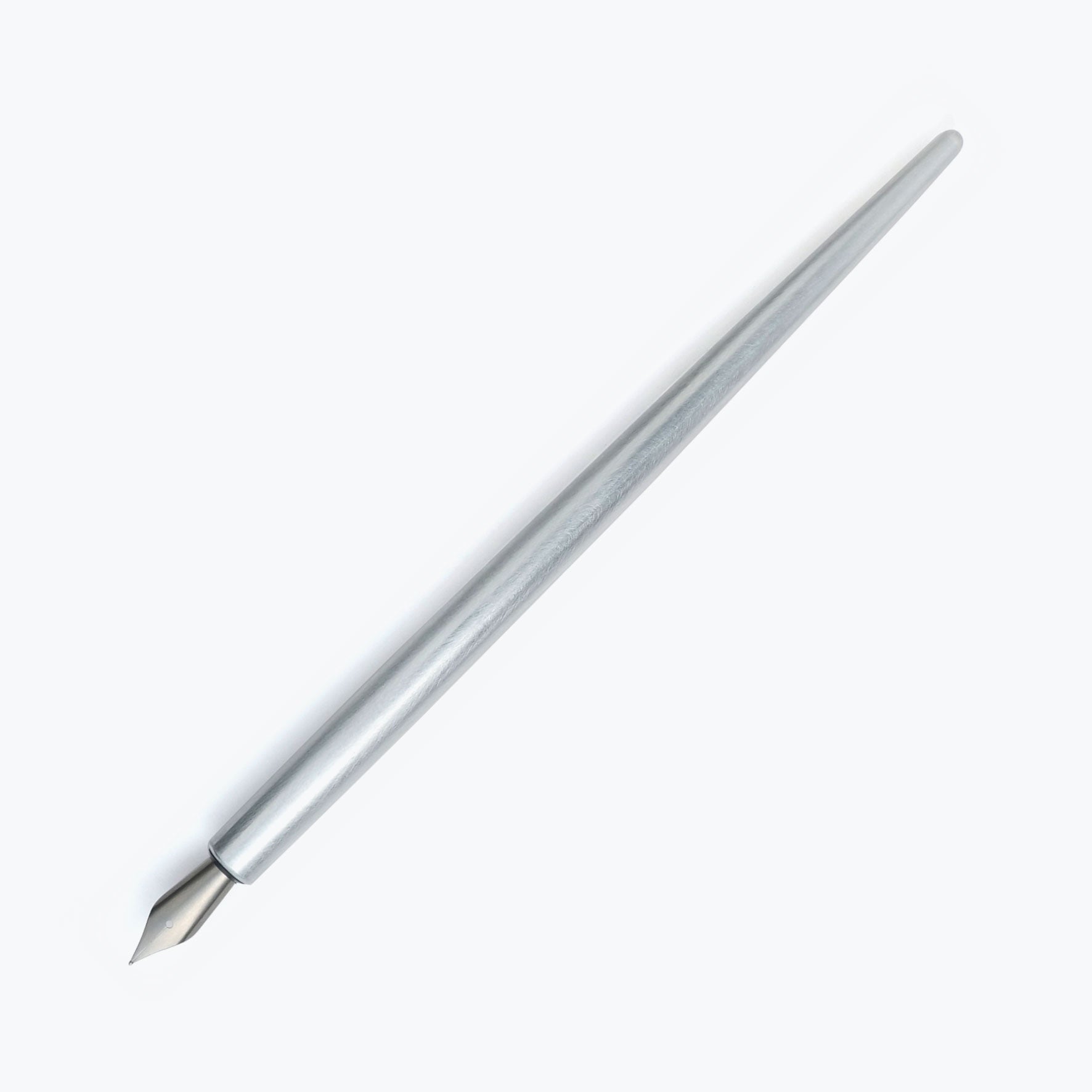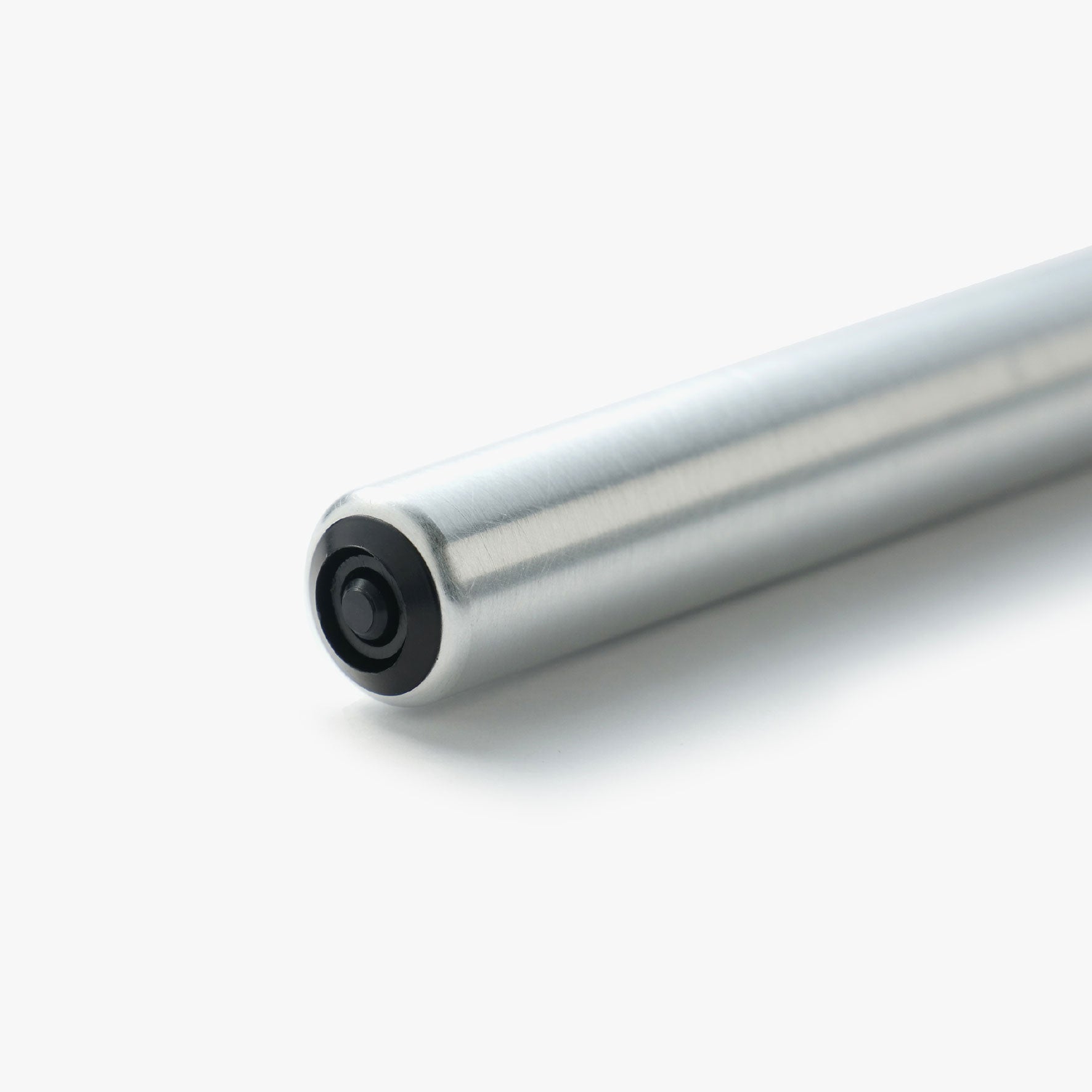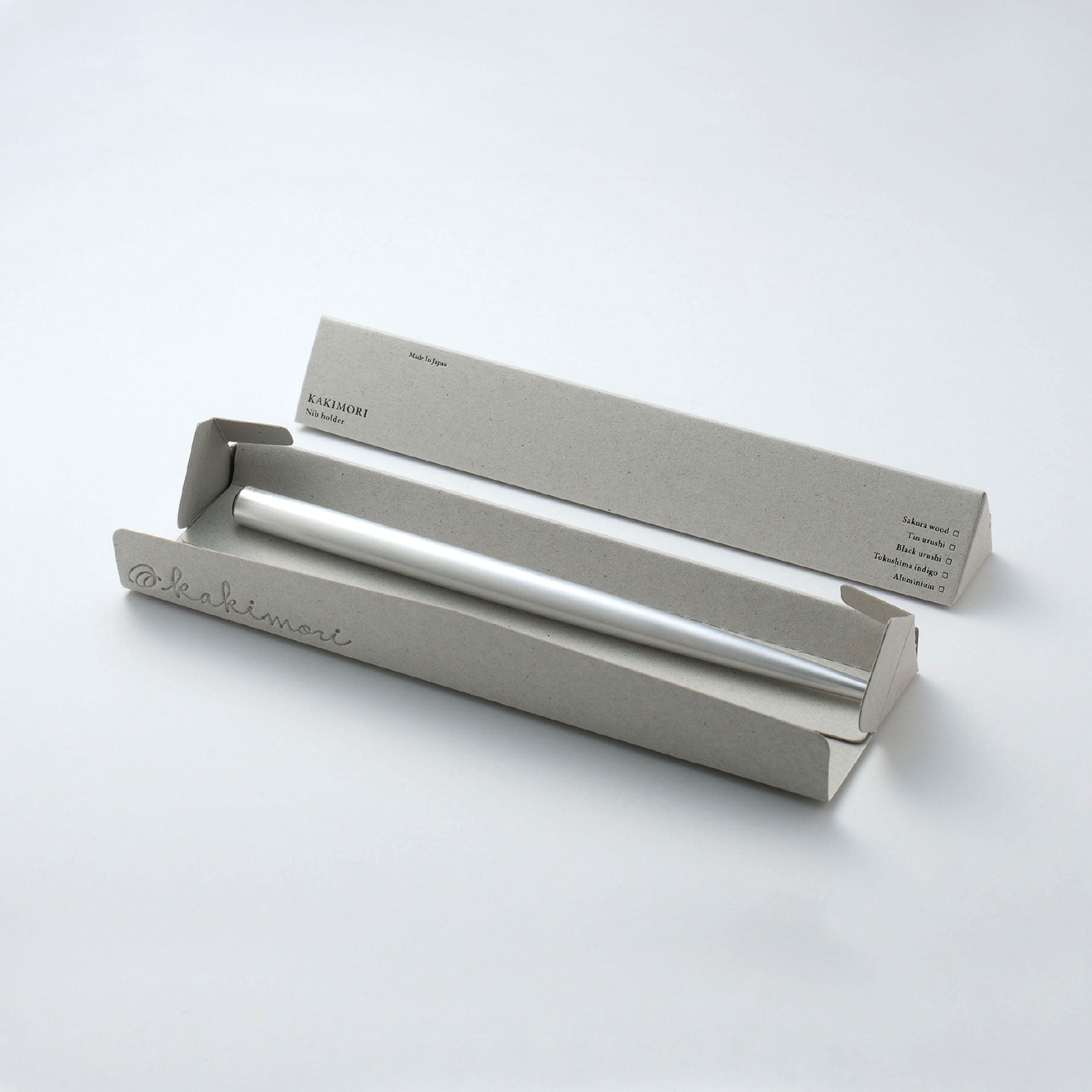 Kakimori - Nib Holder - Aluminium
The Kakimori aluminium nib holder will travel beside you for a lifetime of writing. From the timeless material to the comfortable thickness, form and length, every detail has been carefully considered to create a perfect fit.
Machined from three different metals based on the design of the wooden nib holder, the aluminium version is perfect for writers who enjoy lightweight pens. The irregularity of the hand-sanded finish gives the metal a gentle warmth.
Please note this an online only product and is not available in-store. However, it can be purchased online for store pickup.