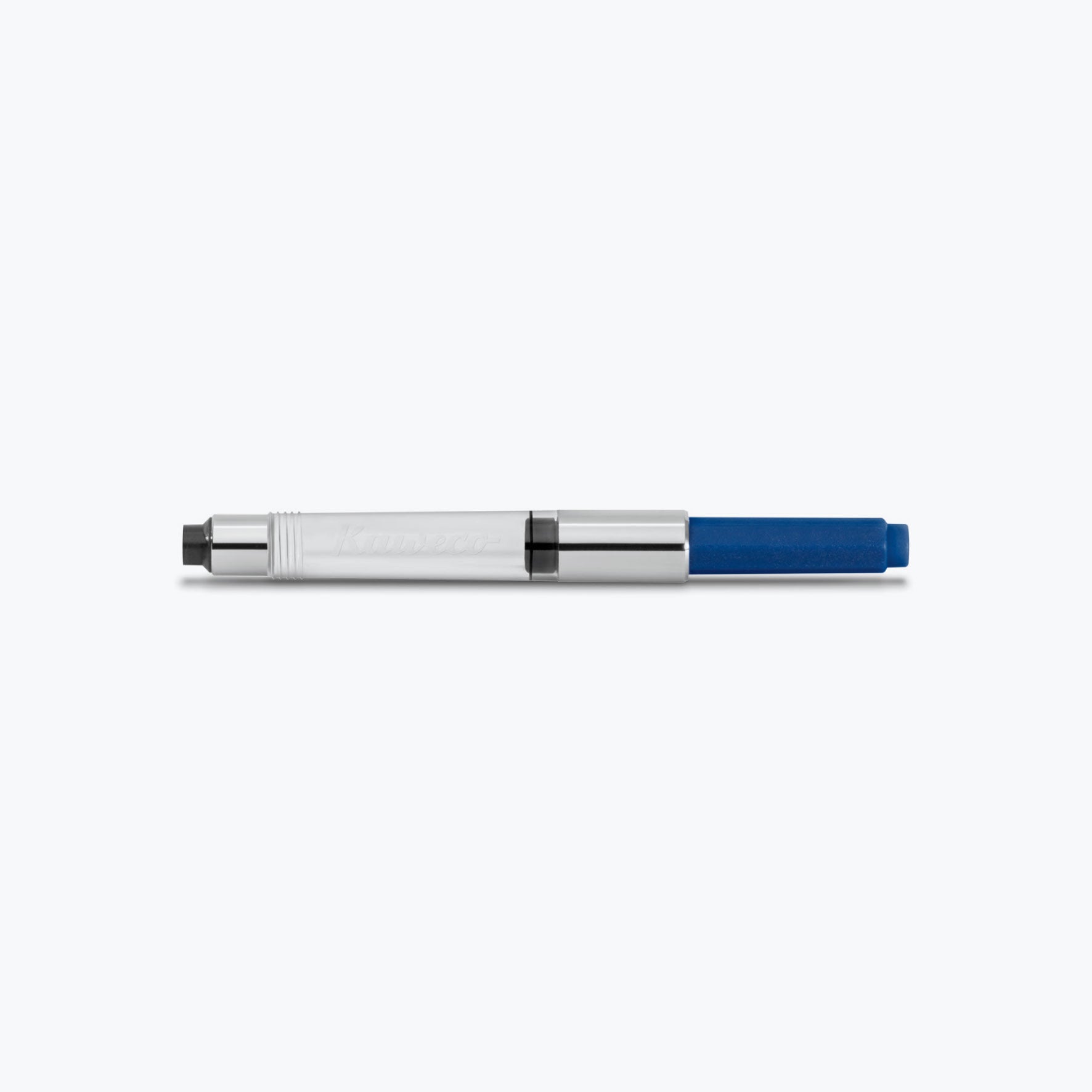 Kaweco - Fountain Pen Converter - Piston - Midnight Blue
The midnight blue Kaweco piston converter is used to fill a fountain pen with bottled ink. It is made from plastic and has a capacity of 0.7mL, making is compatible with the Kaweco Perkeo, Student, Special and Supra. It is an international fit so also works with brands such as Caran d'Ache and Super 5. 
This converter is not compatible with the Kaweco Sport or Liliput pens as these require the Kaweco mini converter.