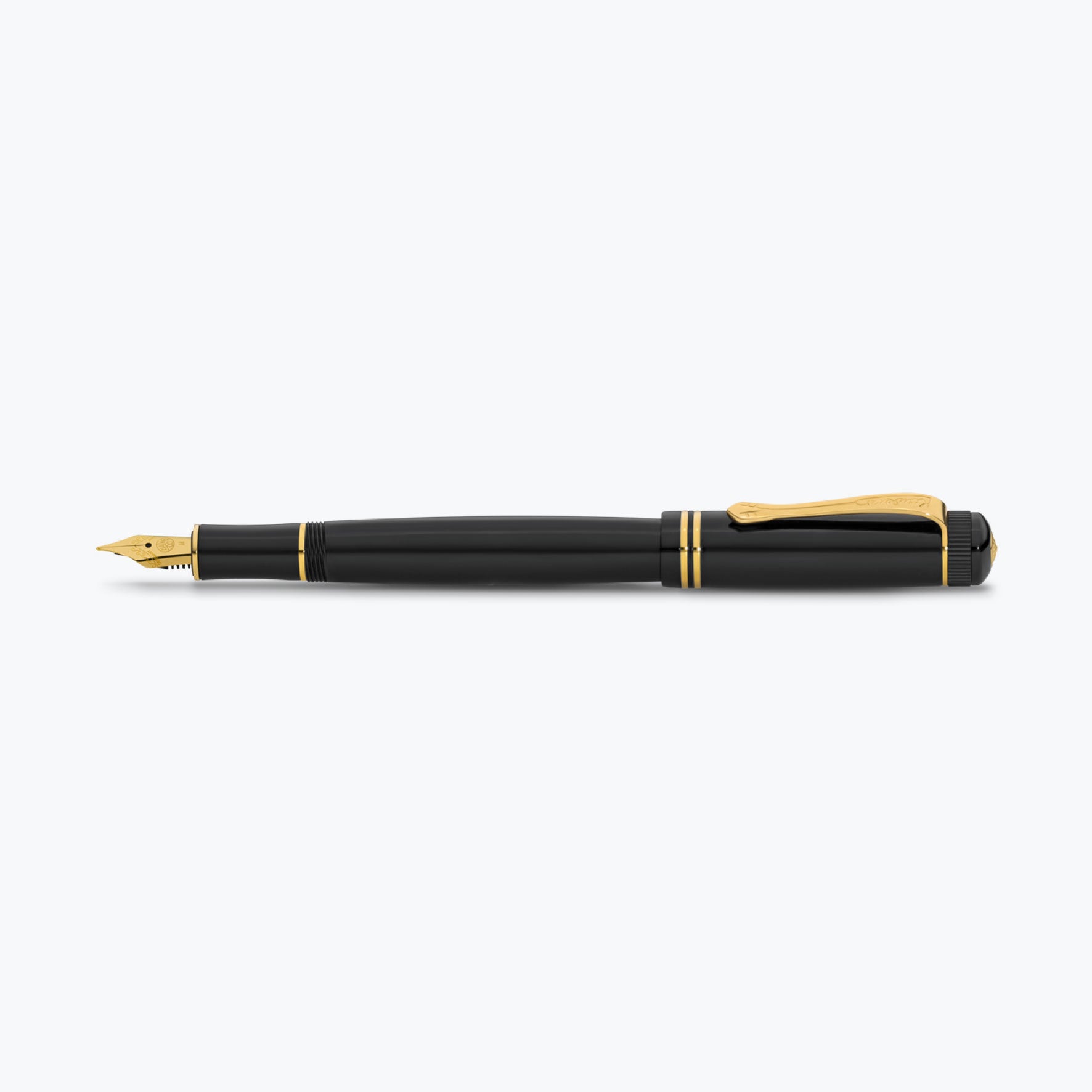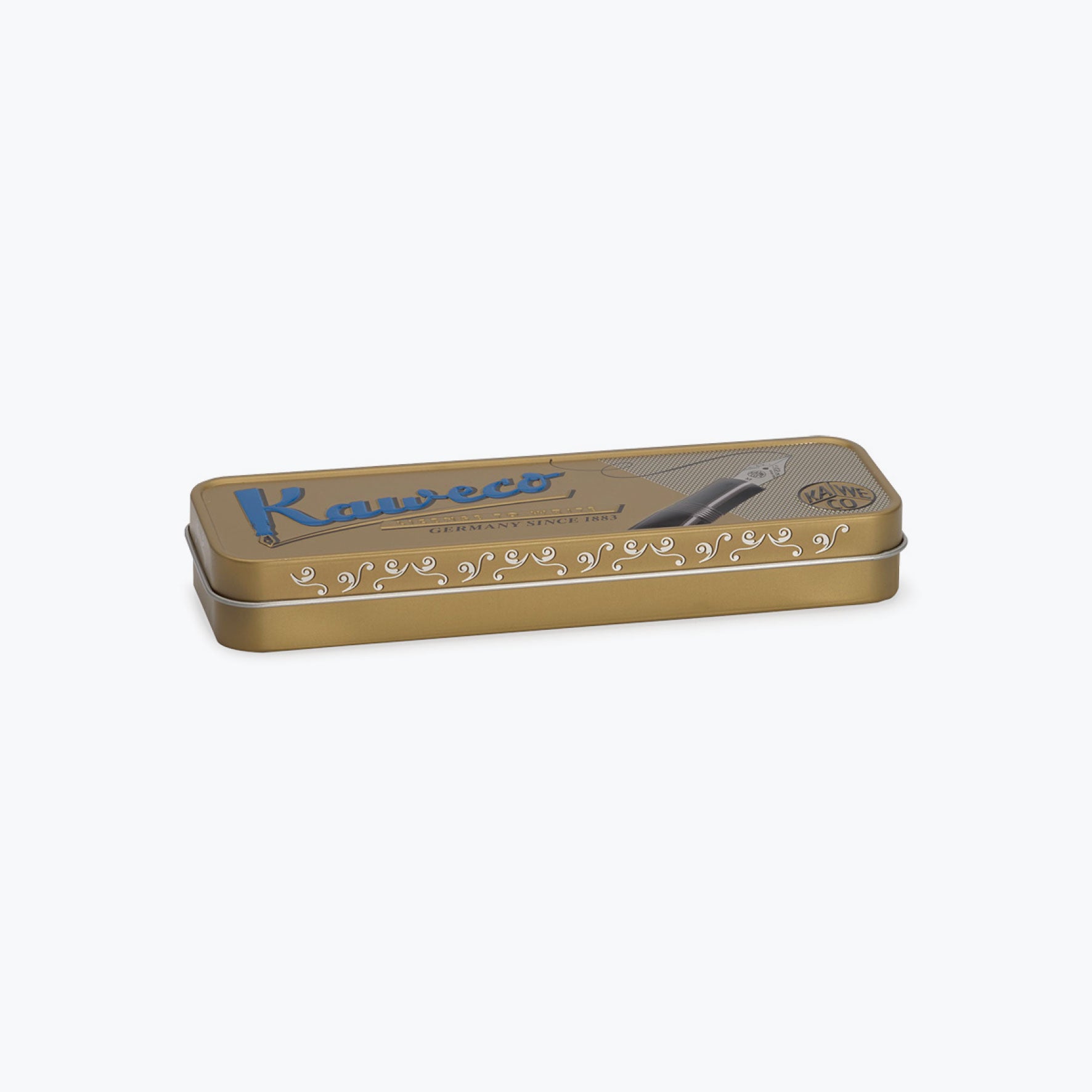 Kaweco - Fountain Pen - DIA2 - Black
The Kaweco DIA2 has distinctive knurling in the cap and barrel ends that have been a distinguishing feature since it first launched in the 1930s. It is made up of 20 parts including Kaweco's signature gold-plated steel nib. The cap, body and grip are made of deep black acrylic CNC and polished and assembled by hand.
The pen comes in a tin box with a blue ink cartridge in the body of the pen, which is an international standard refill. Optional Kaweco converter is sold separately.