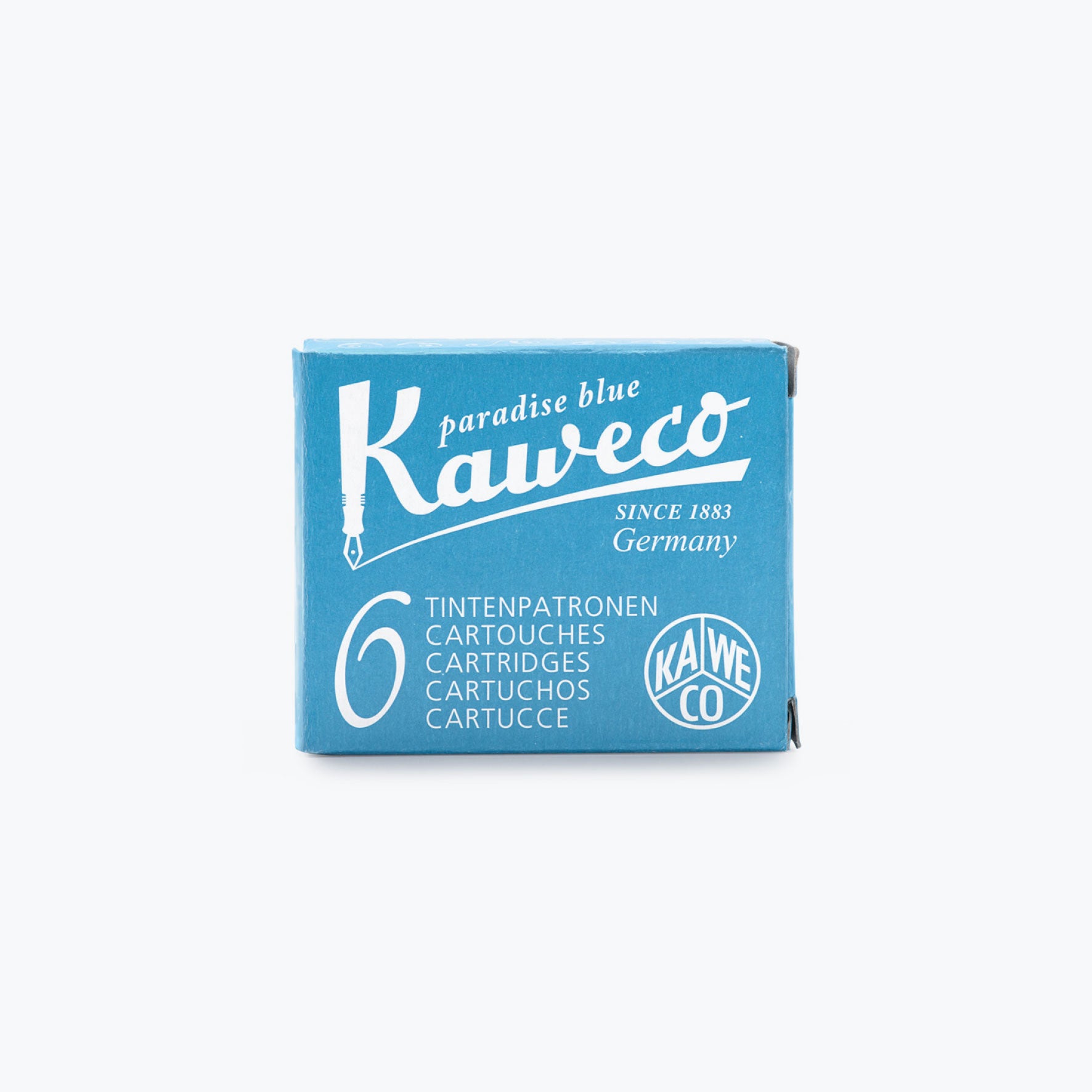 Kaweco - Fountain Pen Ink - Cartridges - Paradise Blue
The Kaweco Paradise Blue is premium cartridge ink that is made in Germany using high-quality dyes. To use, simply remove the empty ink cartridge and click in the new one. This pack contains six standard international ink cartridges so can be used in any pen that accepts an international standard.
The Kaweco Cartridge Dispenser is the perfect way to store your ink cartridges.