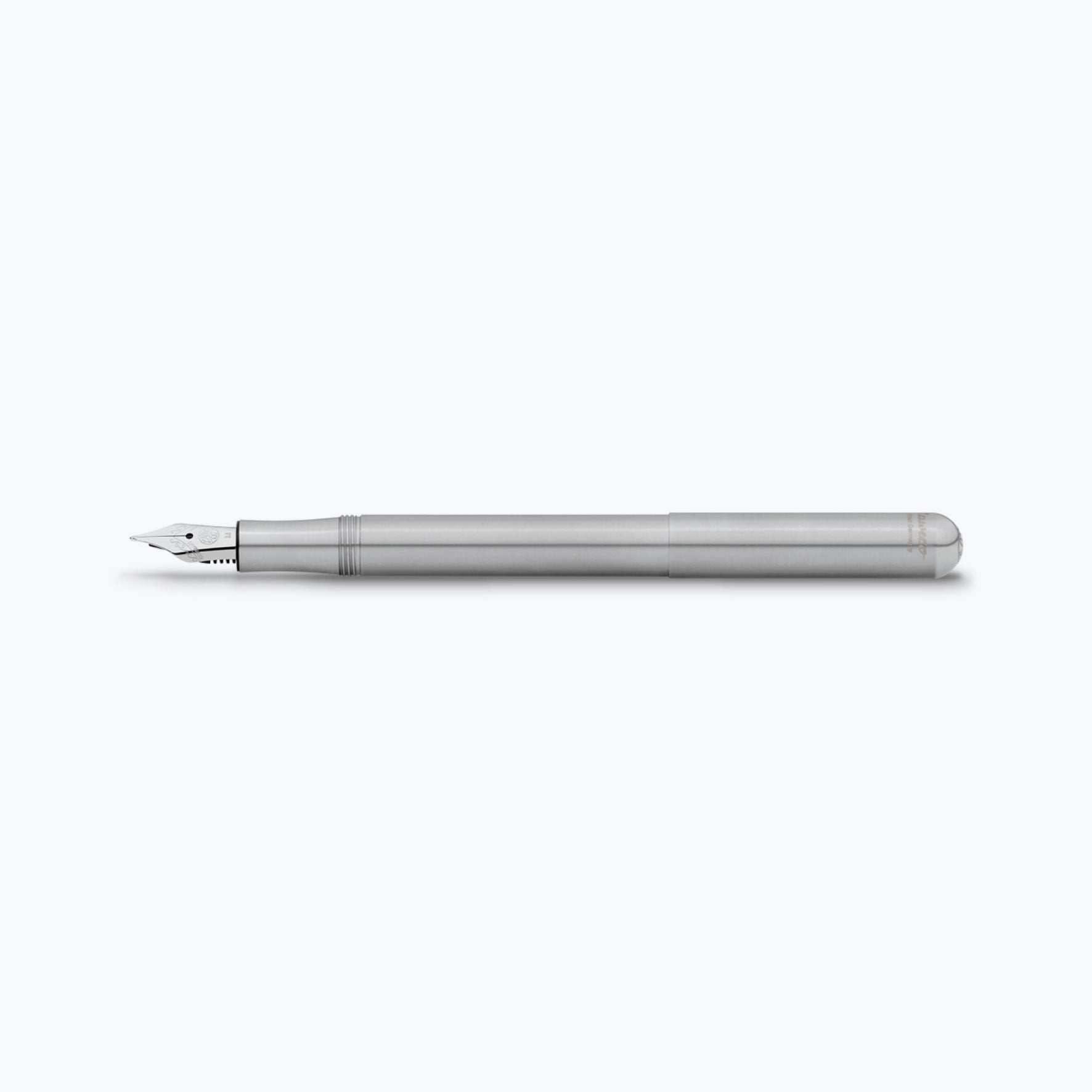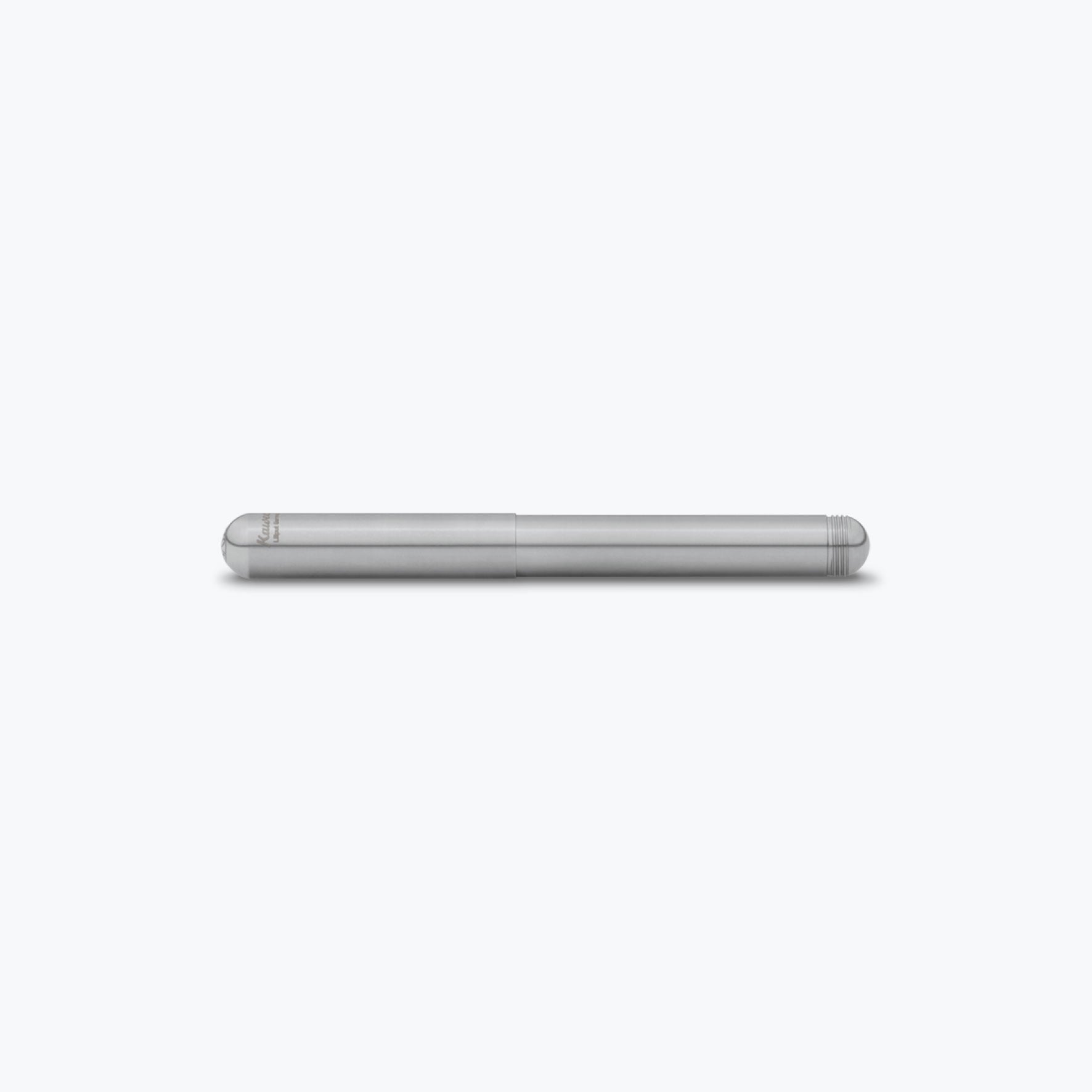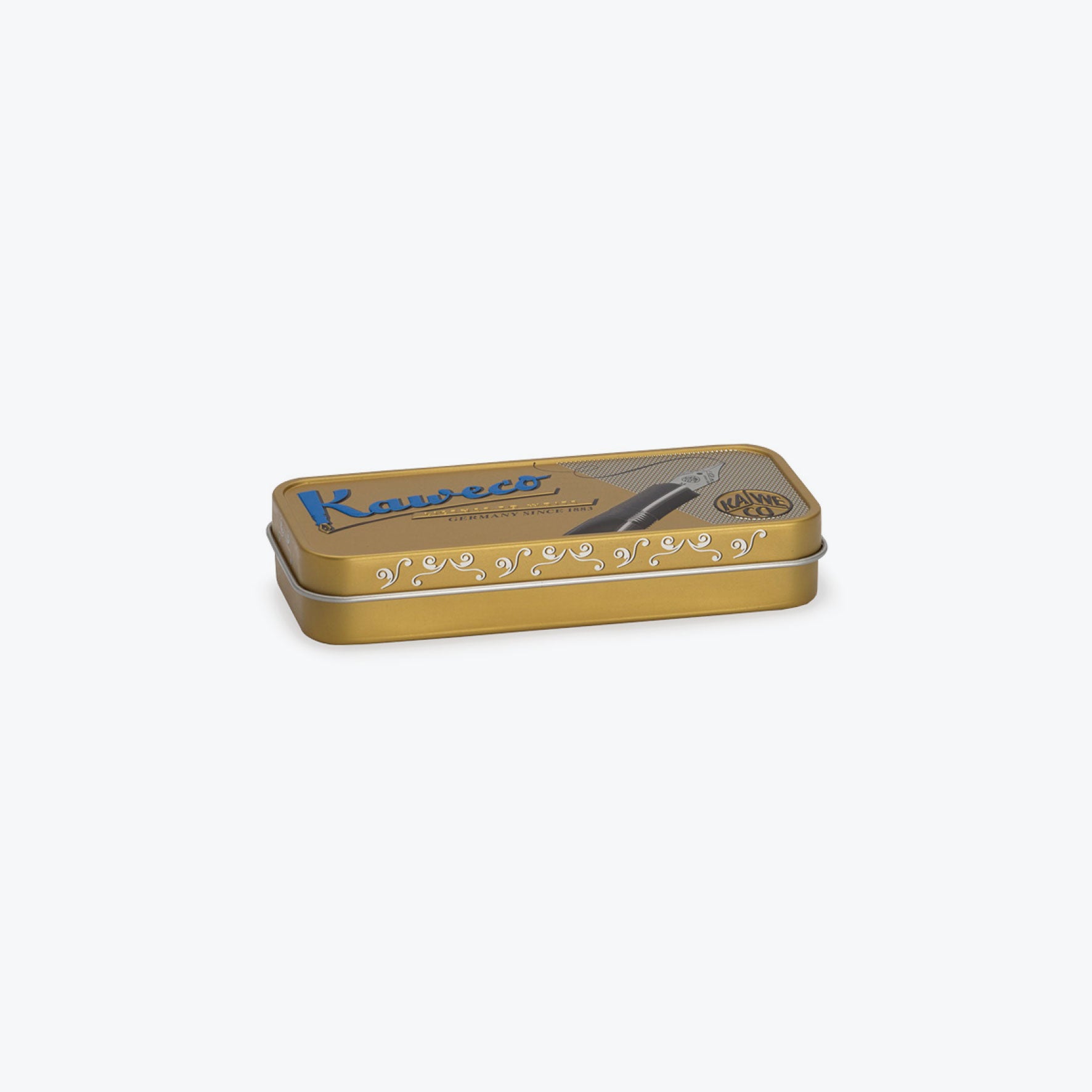 Kaweco - Fountain Pen - Liliput - Stainless Steel
The Kaweco Liliput is small in size but mighty in the fountain pen world. Measuring only 8.7cm when open and 9.7cm when closed, it is one of the smallest fountain pens in the world, making it a treasured possession among those who like to carry a pen when on the go. With the cap screwed on, the Liliput transforms into a regular sized pen, ensuring a comfortable writing experience. 
Designed and made in Germany, the Liliput's elegant design goes all the way back to 1908, making it one of Kaweco's most enduring pens. It is made with stainless steel, which will quickly develop its own patina to take on a unique character over time. Like other Kaweco pens, the Liliput comes with a chrome-plated steel nib with iridium tip.

The pen comes in a short tin box with a blue ink cartridge in the body of the pen, which is an international standard refill. Optional Kaweco mini converter and pen clip are sold separately.