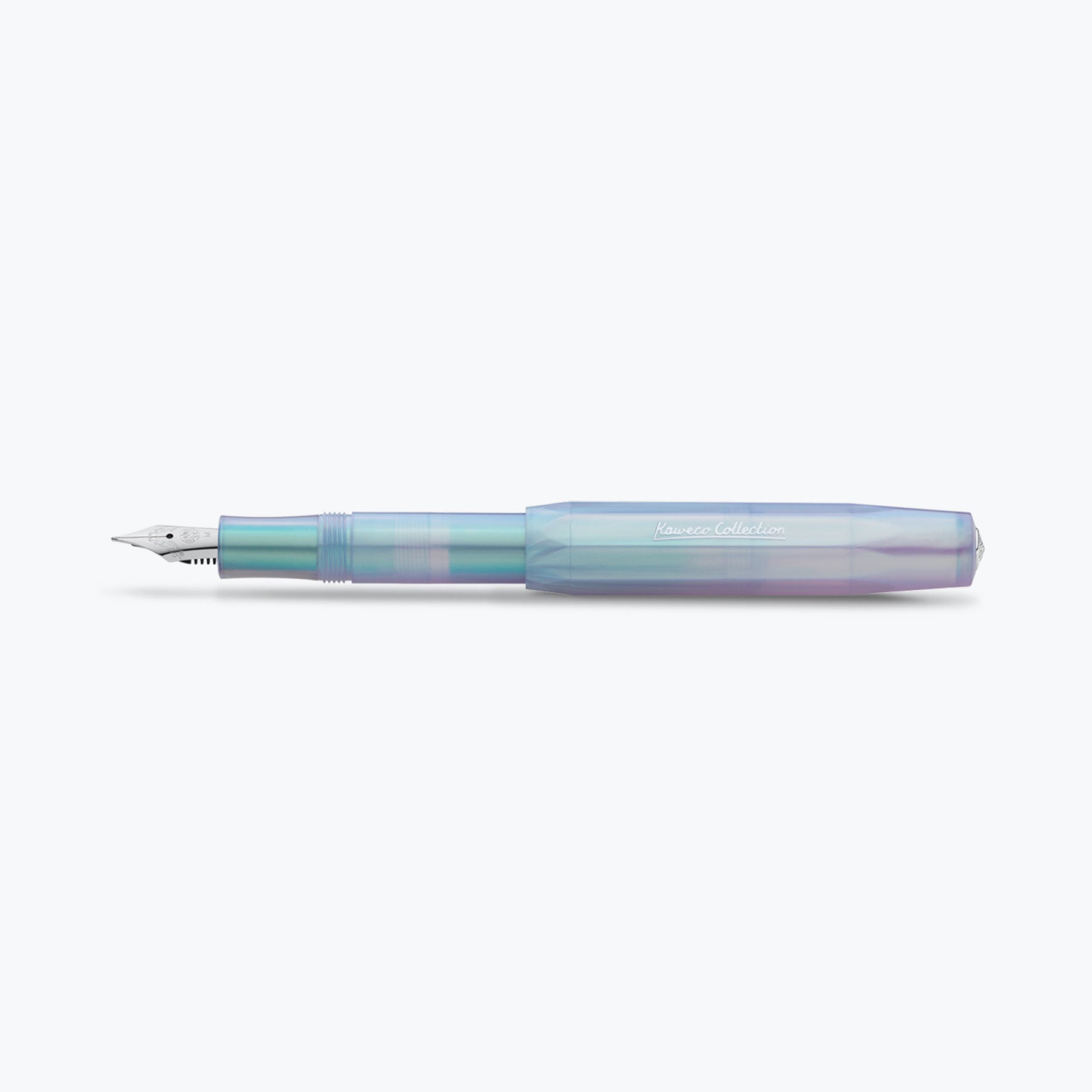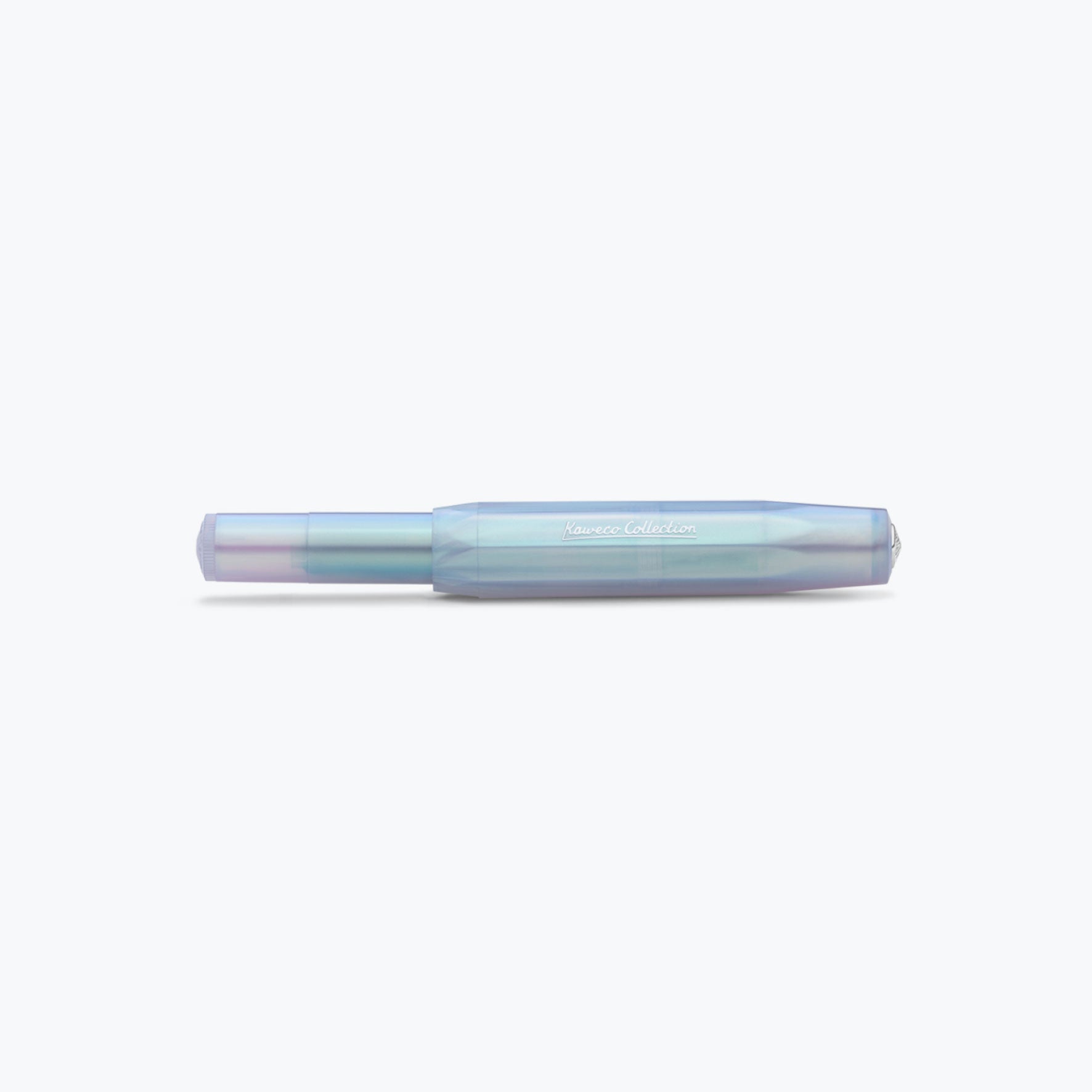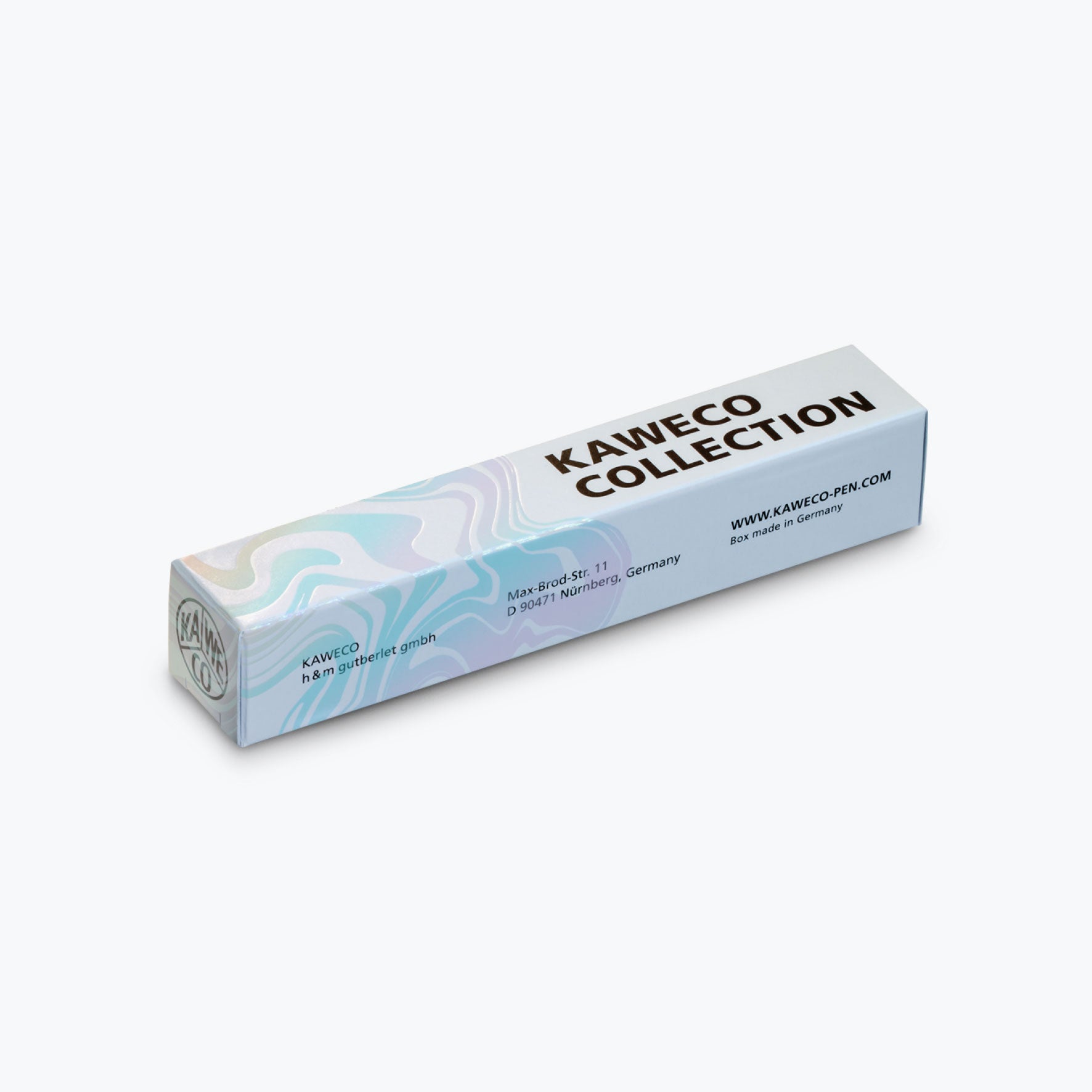 Kaweco - Fountain Pen - Sport - Iridescent Pearl (Collectors Edition)
A real pearl of the Kaweco Collection - the Iridescent Pearl fountain pen shimmers with an unprecedented variety of colours. Depending on the angle, the translucent body changes colour from blue and green to shades of pink and purple.

The Kaweco Sport closely follows the original octagonal design, which is very compact at just 10.6cm (capped) and 12.9cm (posted), making it easy to carry around and comfortable to write with. It is made from tough but lightweight plastic and features a silver metal Kaweco logo on the top of each cap, which screws on for extra security. Each Skyline Sport fountain pen comes with a chrome-plated steel nib.
The pen comes in a cardboard box with a blue ink cartridge in the body of the pen, which is an international standard refill. Optional mini converter, pen clip and short storage box are sold separately.