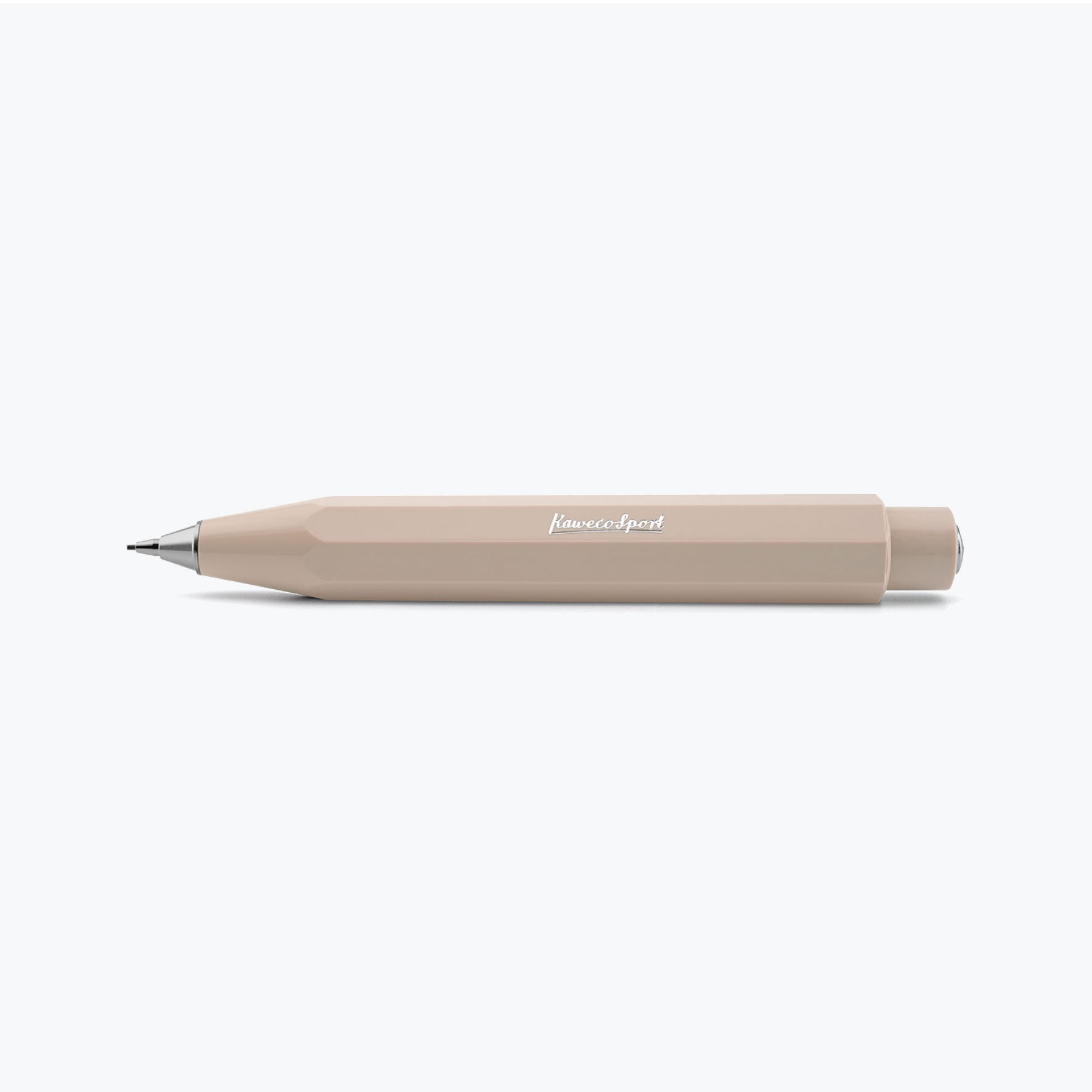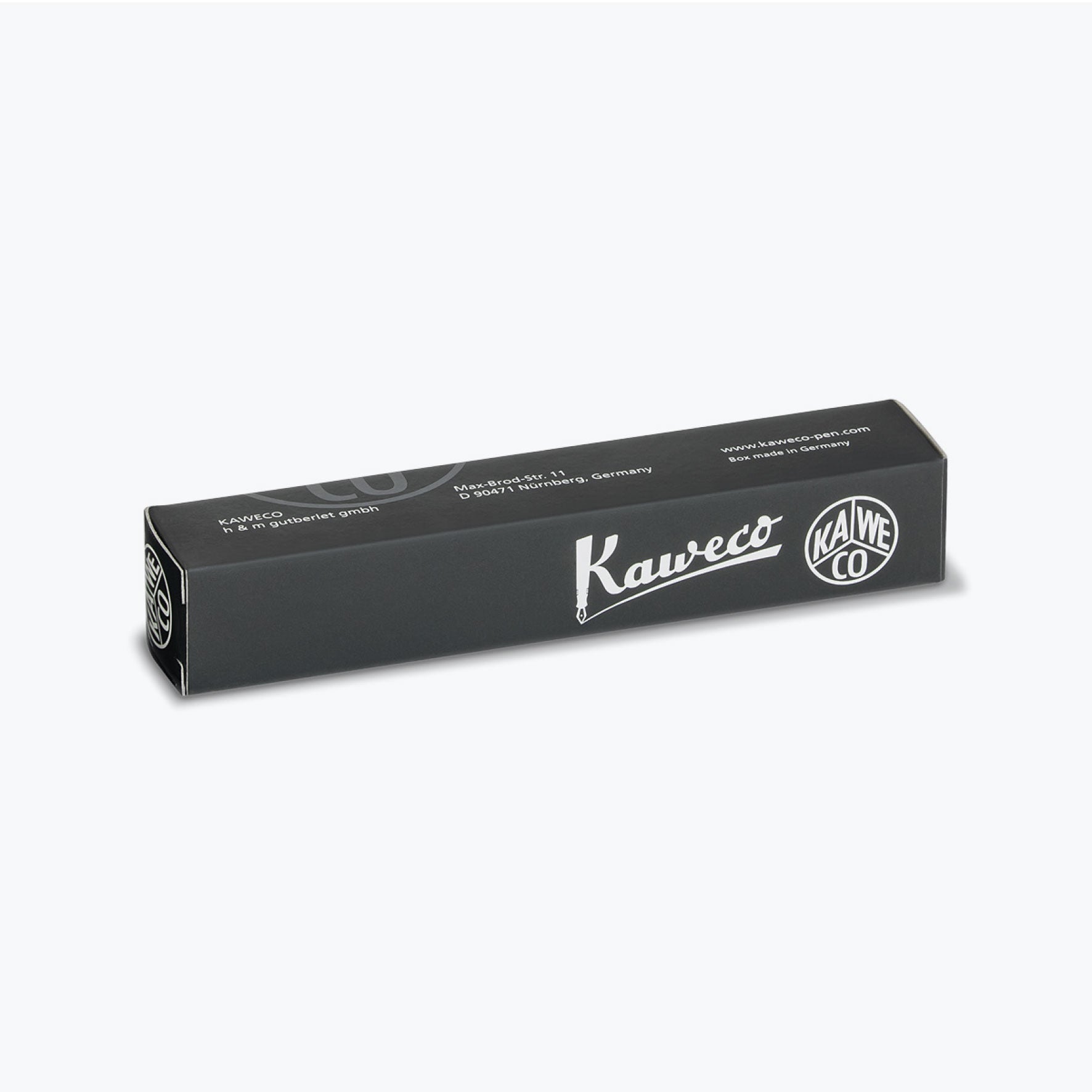 Kaweco - Mechanical Pencil - Skyline Sport - Macchiato
The iconic Kaweco Skyline Sport is a reliable mechanical pencil that perfectly balances high quality with great value. Kaweco continues to manufacture their products in Nuremberg, Germany, using quality materials sourced from all over the world, making it a pen that has stood the test of time since its inception in the mid 1930s. 
The Kaweco Skyline Sport closely follows the original octagonal design, which is very compact at just 10.8cm in length and 1.4cm in diameter, making it easy to carry around.  It is made from tough but lightweight plastic and features a silver metal Kaweco logo on the top of each push button, which dispenses the lead with every click. We recommend adding no more than 3 lead pieces to avoid a jam.
The pencil comes in a paper box with a 0.7mm graphite lead, which is an international 0.7 refill. Optional silver pen clip and short storage box sold separately.