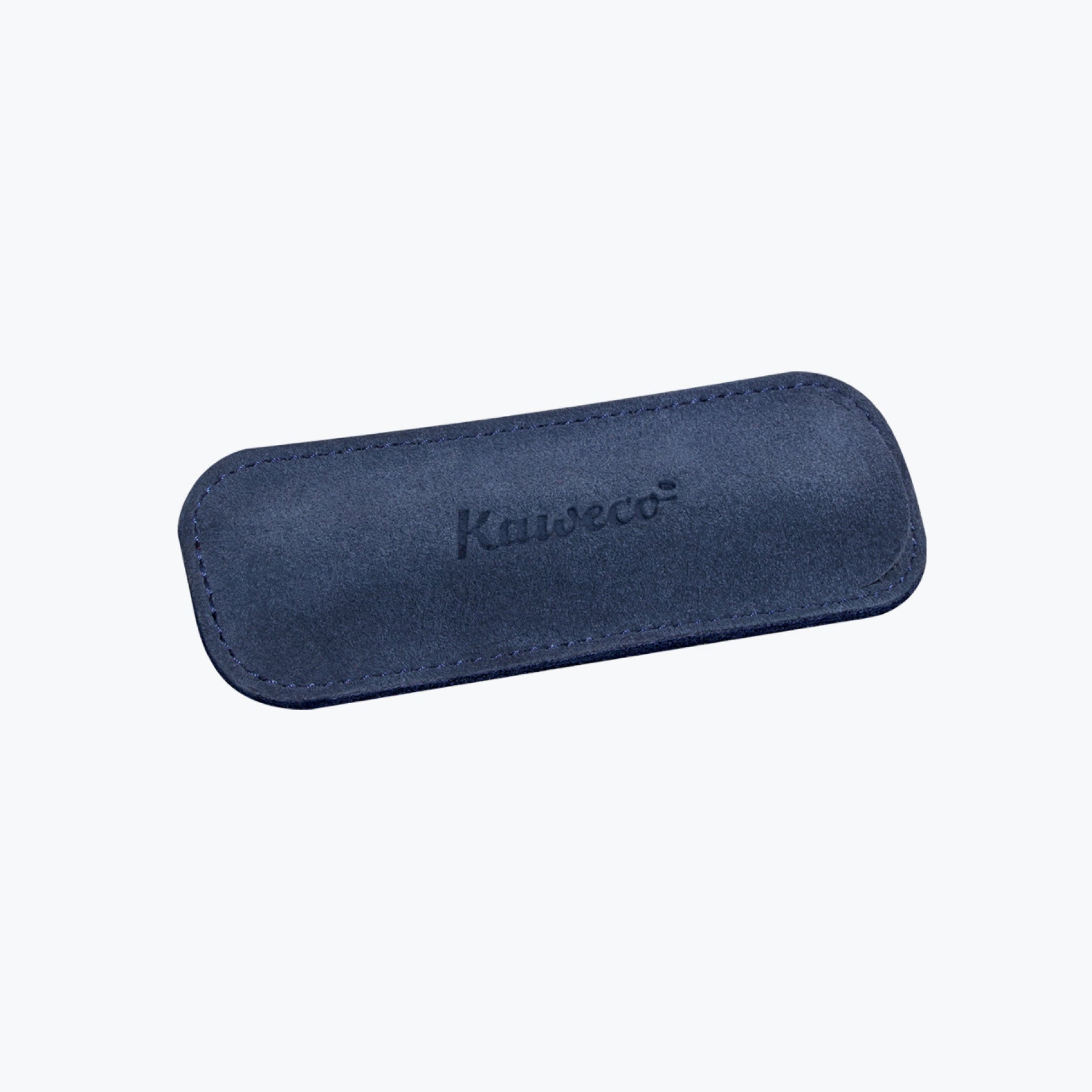 Kaweco - Pen Pouch - Sport - Eco Velour - Navy - Two
The  Kaweco Eco Velours pen case is a stylish accessory that protects your writing instruments when on the go. Crafted with care and attention to detail, this pen case combines functionality with a touch of luxury.
Made in Italy from navy leather, the pen pouch provides a soft and protective environment for your favourite writing instruments. Featuring a compact design, it can securely hold two Kaweco Sport pens or pencils, keeping them safe from scratches and damage.