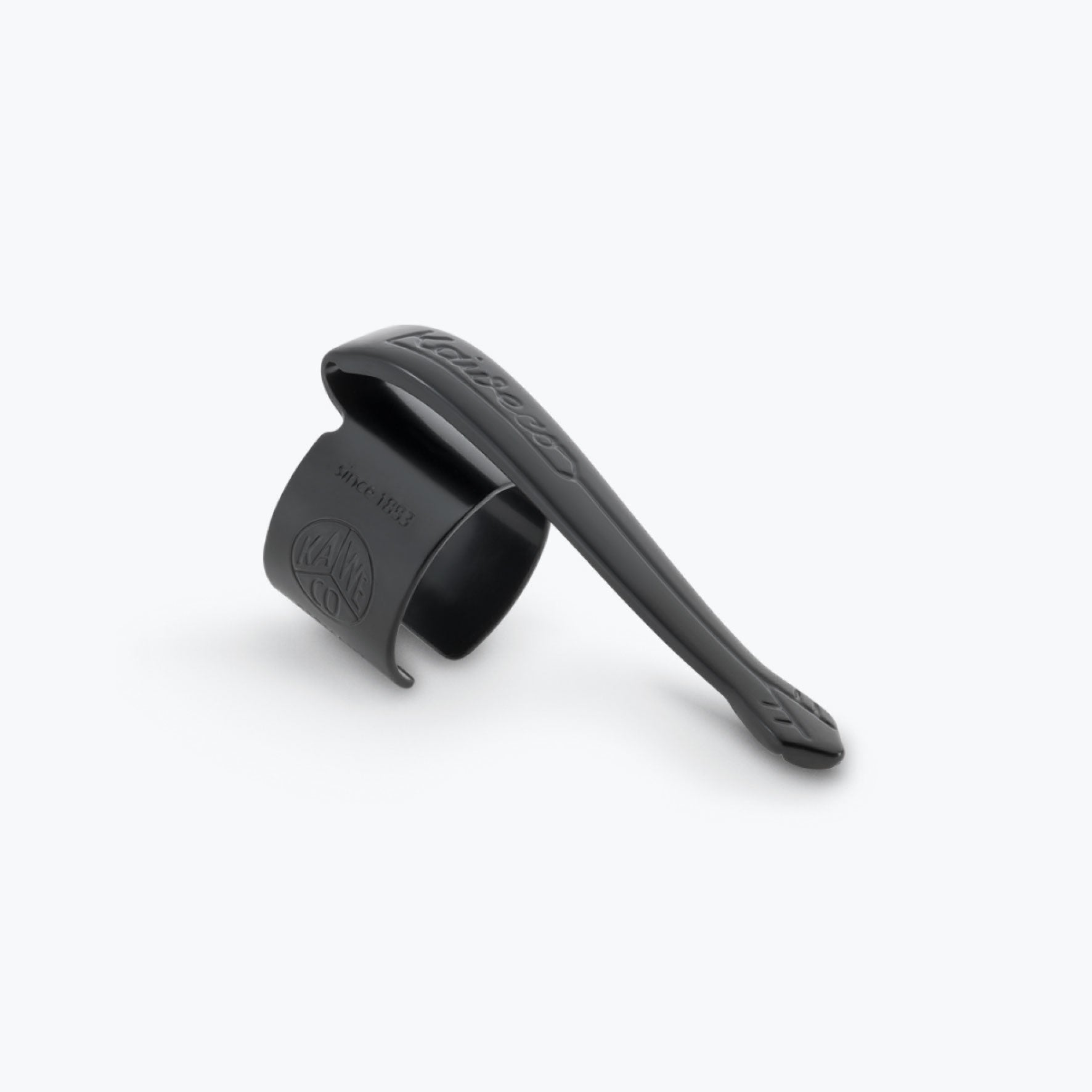 Kaweco - Slide-on Pen Clip - Supra - Nostalgic Black
This Kaweco pen clip slides onto the Kaweco Supra pen so you can carry it around with ease. With a shiny black finish, vintage shape, and embossed pint, the clip has a nostalgic feel.
Note: This clip is not compatible with other Kaweco products.