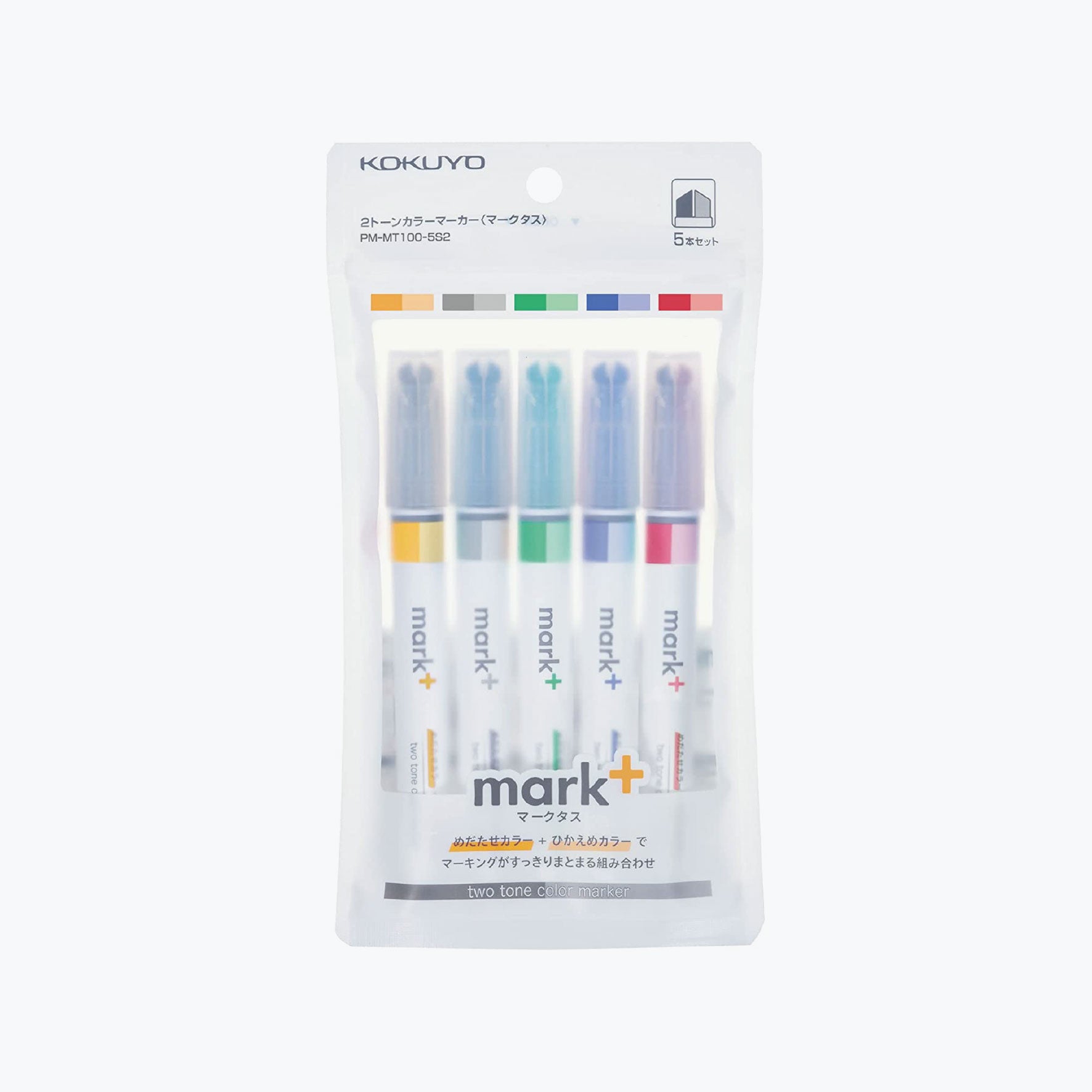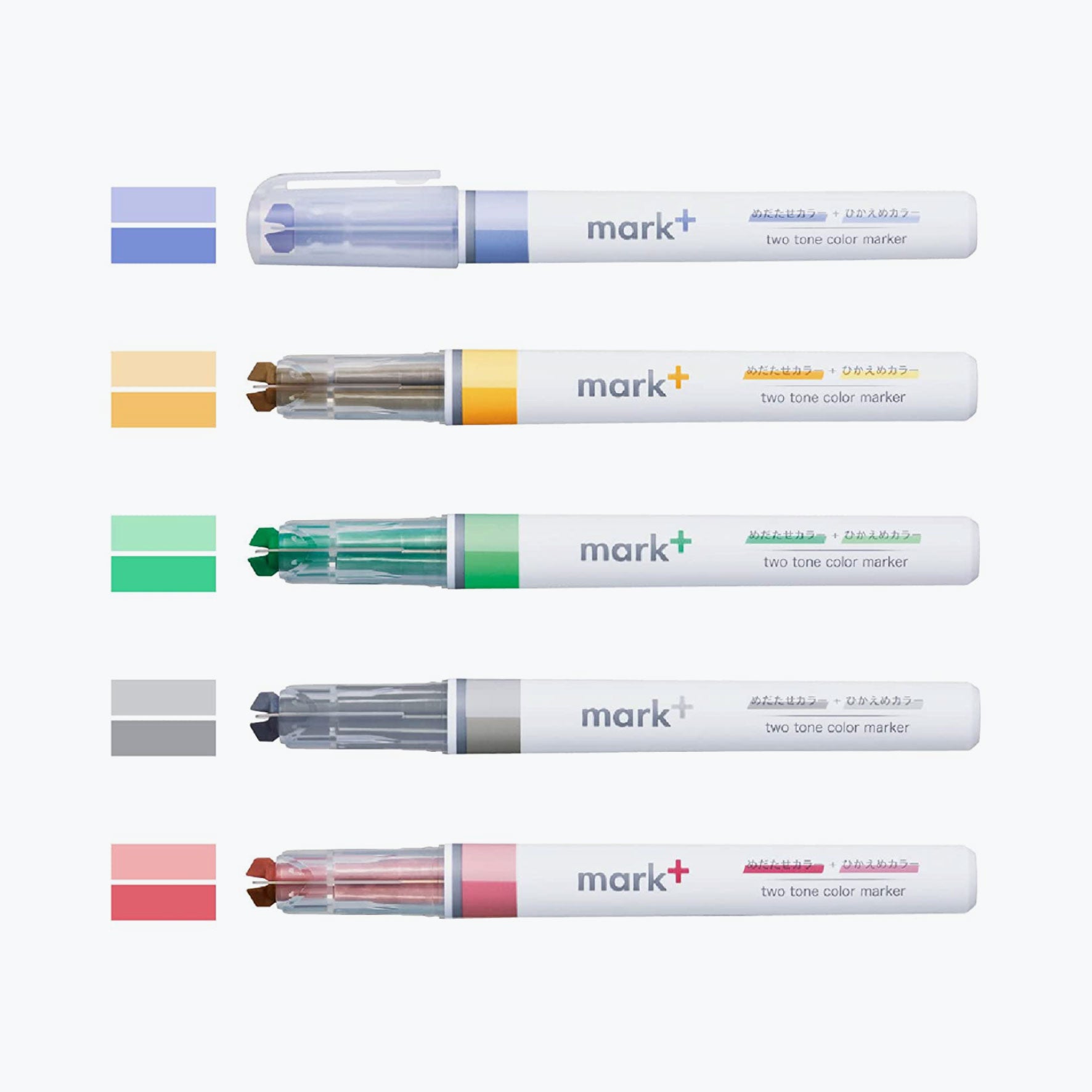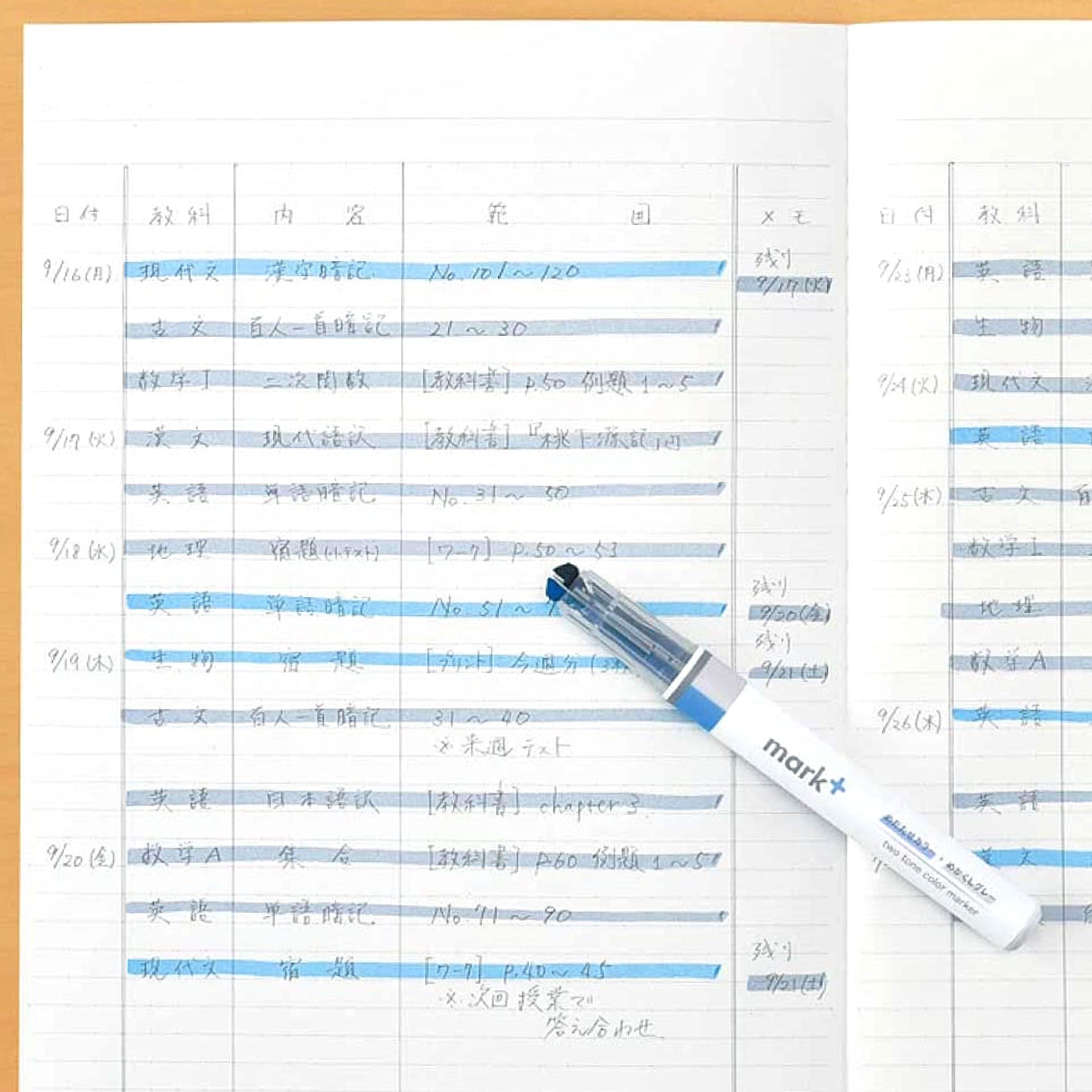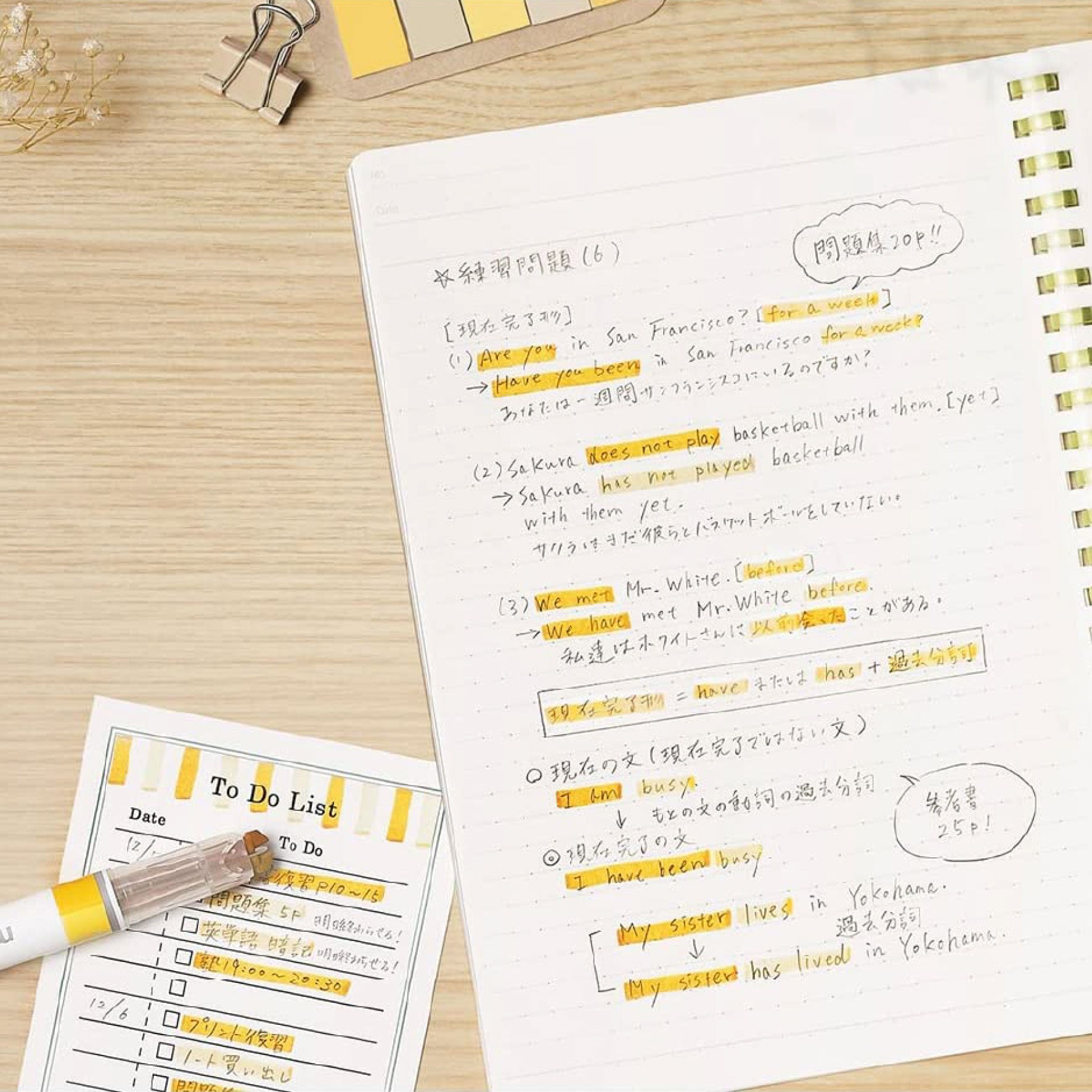 Kokuyo - Highlighter - Mark+ Dual Tone 2 [New Colours]
Add colour-coding to your notes or planner with the Kokuyo dual-tone highlighters. Each one features two chisel tips next to each other, one with a bright colour and the one with a softer shade. Simply rotate the highlighter in your hand to switch between the two colours. 
This set includes five highlighters (Blue, Yellow, Green, Grey and Red) and is made with recycled materials.