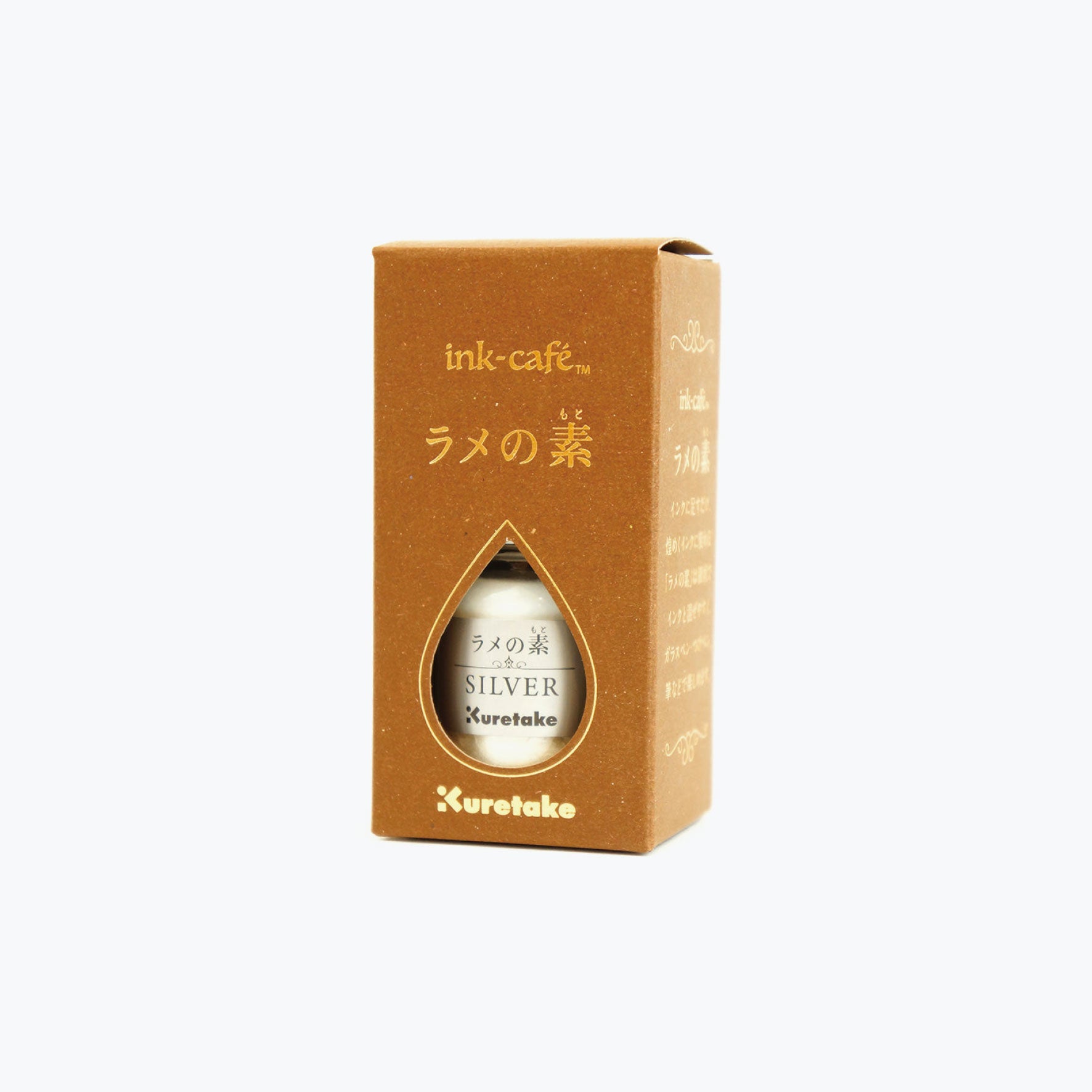 Kuretake - Ink Additive - Ink Café - Lamé - Silver
This silver ink additive from Kuretake is used to change a standard ink into a shimmering ink. To use, simply add a small amount (1 drop) to an existing ink (5-10 drops) to create a silver shimmer.  Can also be used on its own for a shimmer effect on darker coloured paper. 
Each box comes with a syringe and stir stick. It's highly recommended to mix the ink in a palette or small dish instead of directly in the bottle and only use with glass pens, dip pens or paintbrushes.