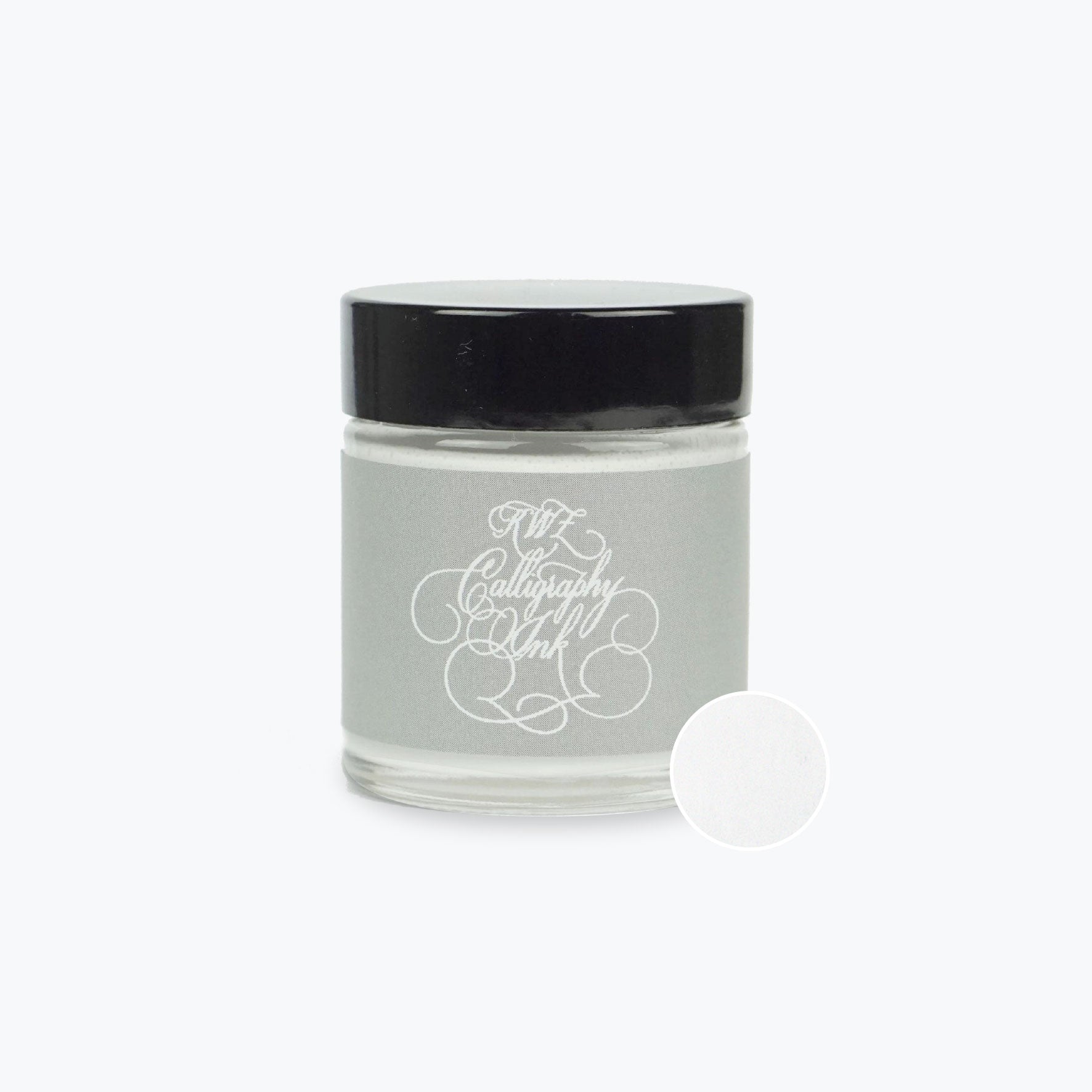 KWZ - Calligraphy Ink - Pearl White
The KWZ calligraphy inks were designed in collaboration with Polish calligraphers and enthusiast who tested prototypes to create the ultimate dip pen ink. The result is a calligraphy ink with no feathering across a wide variety of papers including copy paper and proper flow, especially for pointed dip pens, so that one dip is enough for writing at least a few words.
The KWZ calligraphy inks are handmade in Poland, water-based, permanent and waterproof pigment inks that can be diluted with water to adjust the consistency. Most impressively, KWZ developed a stable mixture of particles so there is no need to shake or mix inks while writing.
Specifications: 25mL