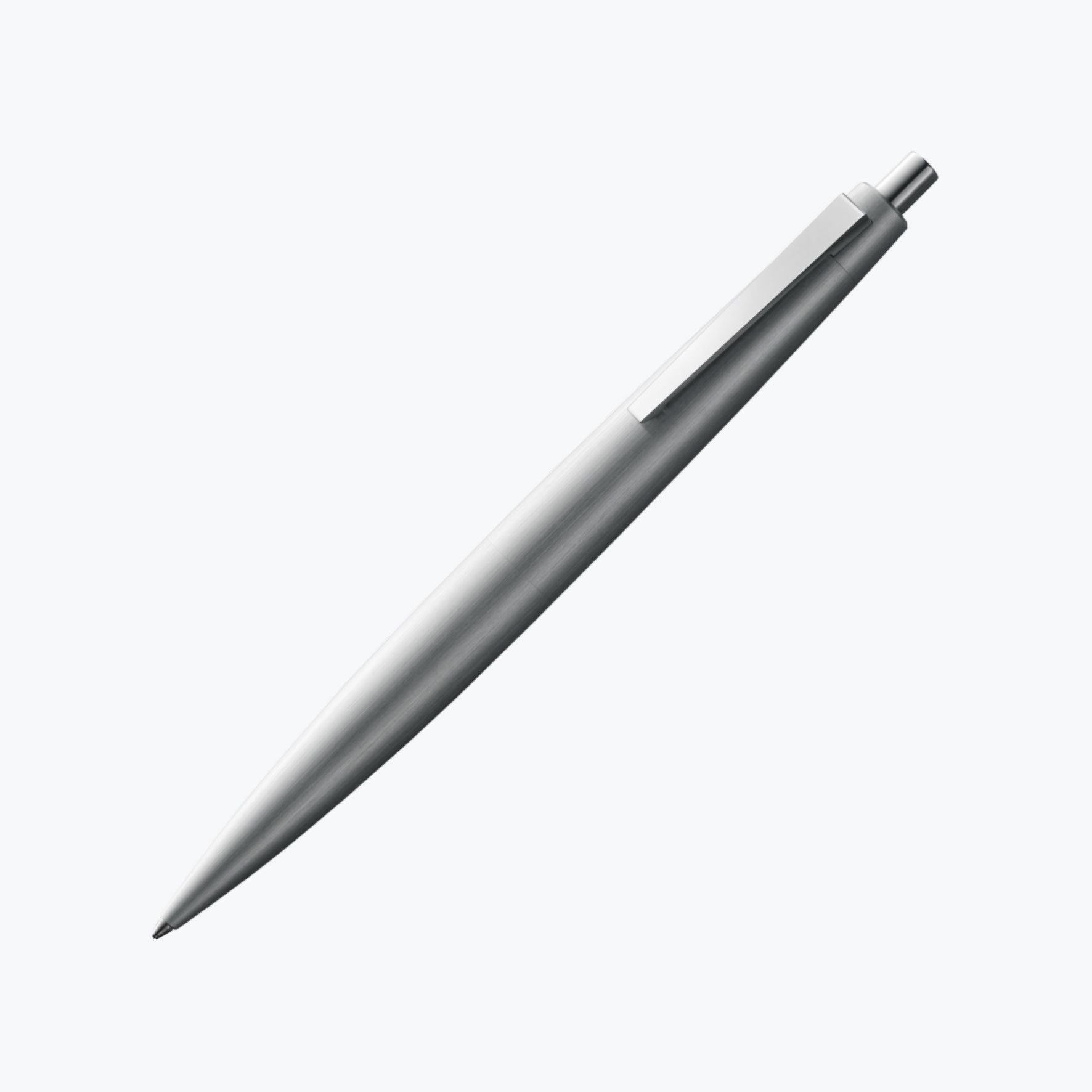 LAMY - Ballpoint Pen - 2000 - Metal
First released in 2012, the LAMY 2000 Metal ballpoint is a hefty solid stainless steel variant of the classic LAMY 2000. With its design taken from a prototype of the original LAMY 2000 from way back in the mid-1960s, the LAMY 2000 Metal has all the minimalist charm of the original with an added heft that's remarkably comfortable in the hand.
Designed by influential German industrial designer Gerd A. Muller, the LAMY 2000 is not only a classic in the history of fine writing instrument design but in 20th Century industrial design as a whole.
Each LAMY 2000 Metal ballpoint is presented in a LAMY giftbox and is compatible with LAMY M16 ballpoint refills.