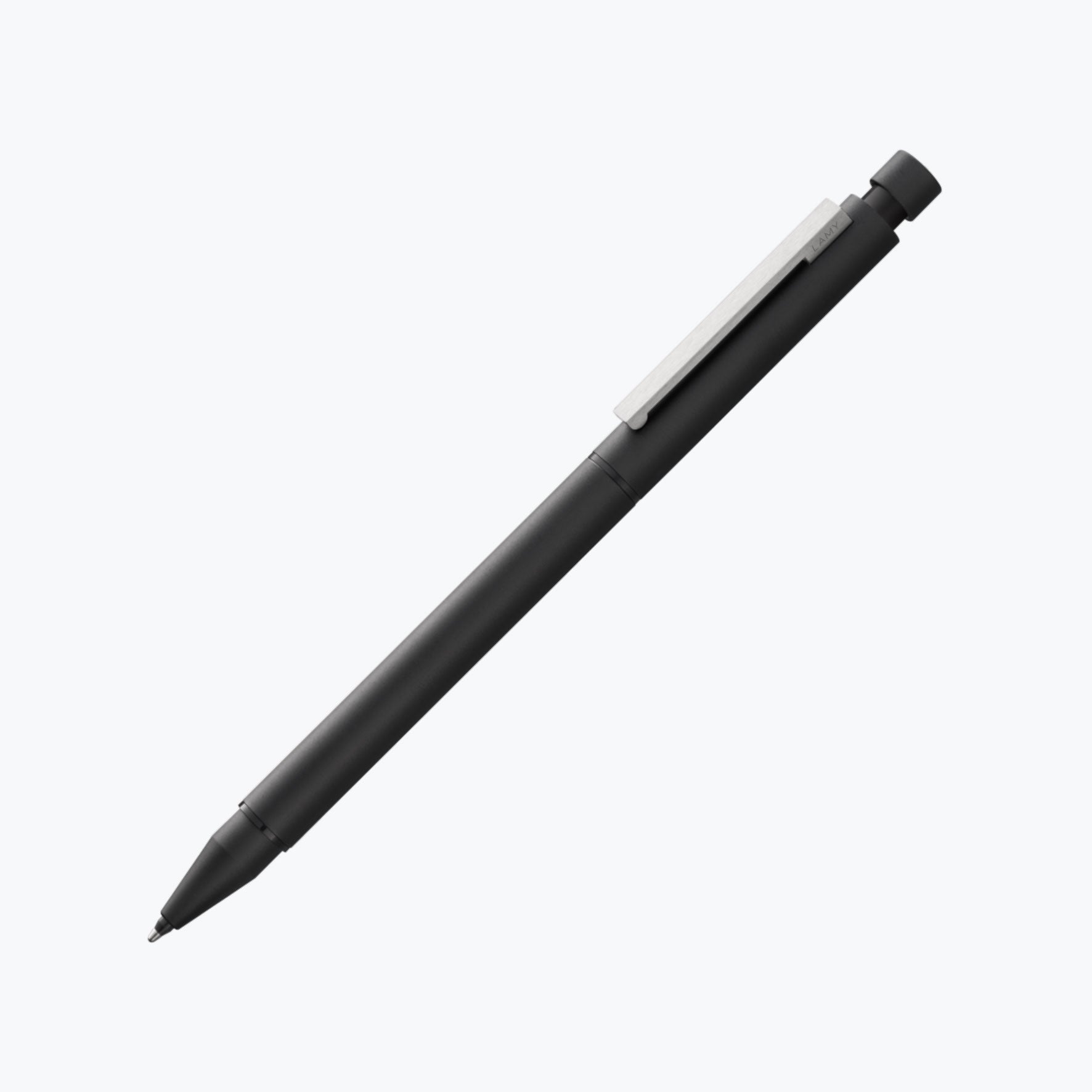 LAMY - Multi Pen - CP1 - 2 in 1 - Black
With its name standing for "Cylindrical Pen 1", the LAMY CP1 is about as minimalist as you could get. Introduced way back in 1974, the LAMY CP1 was the second design by Gerd A. Muller and, like the LAMY 2000 before it, perfectly encapsulates the Form Follows Function minimalism that LAMY would become known for. 
With a fully metal construction and a profile as slim as a typical wood-cased pencil, the LAMY CP1 multi-pen is a beautifully unobtrusive piece of design. With a twist mechanism, choose between a black ballpoint or a 0.7mm mechanical pencil. With the mechanical pencil selected, the push button can be used to extend the graphite lead.
Each LAMY CP1 arrives in a LAMY presentation box and is compatible with LAMY M21 ballpoint refills and any 0.7mm graphite refills.