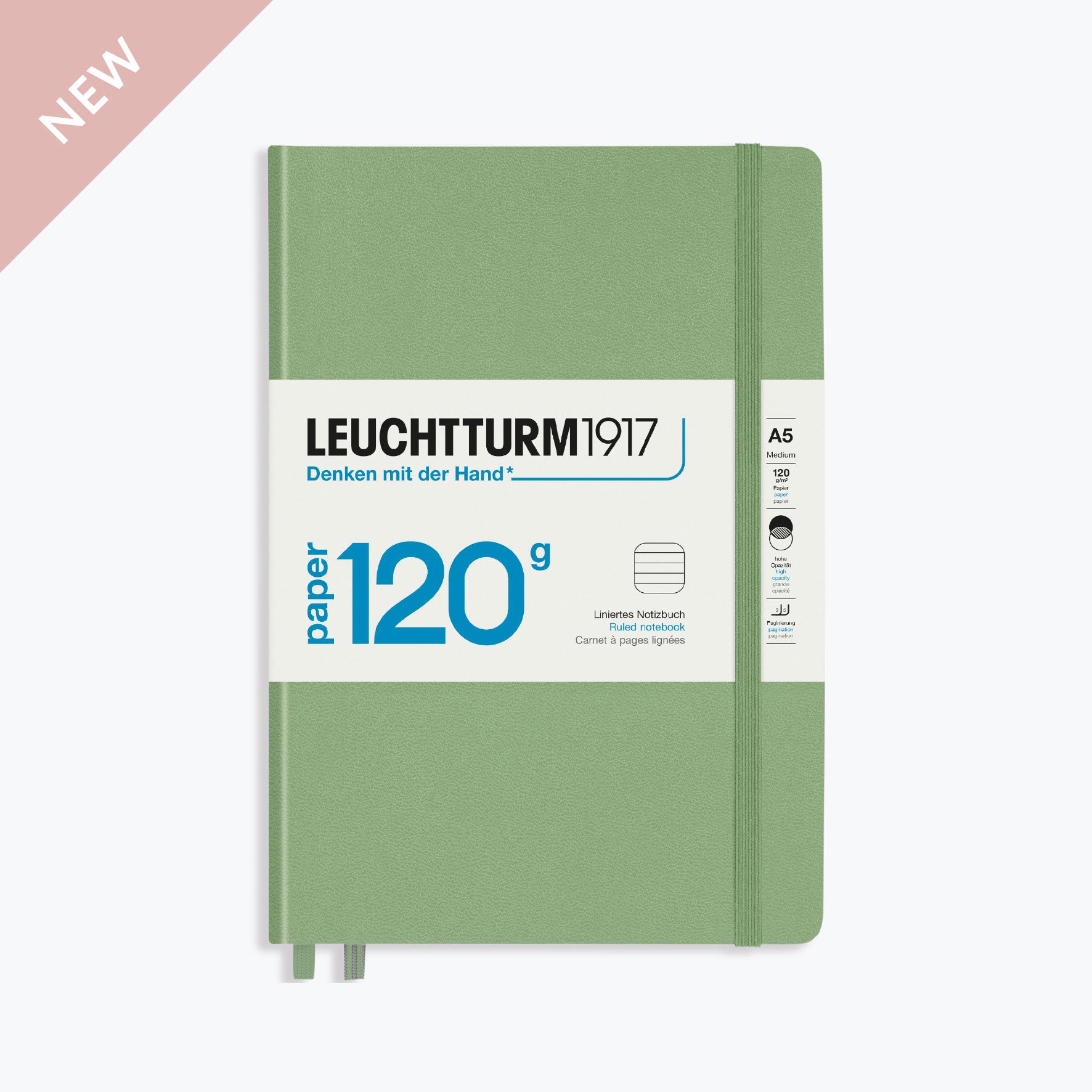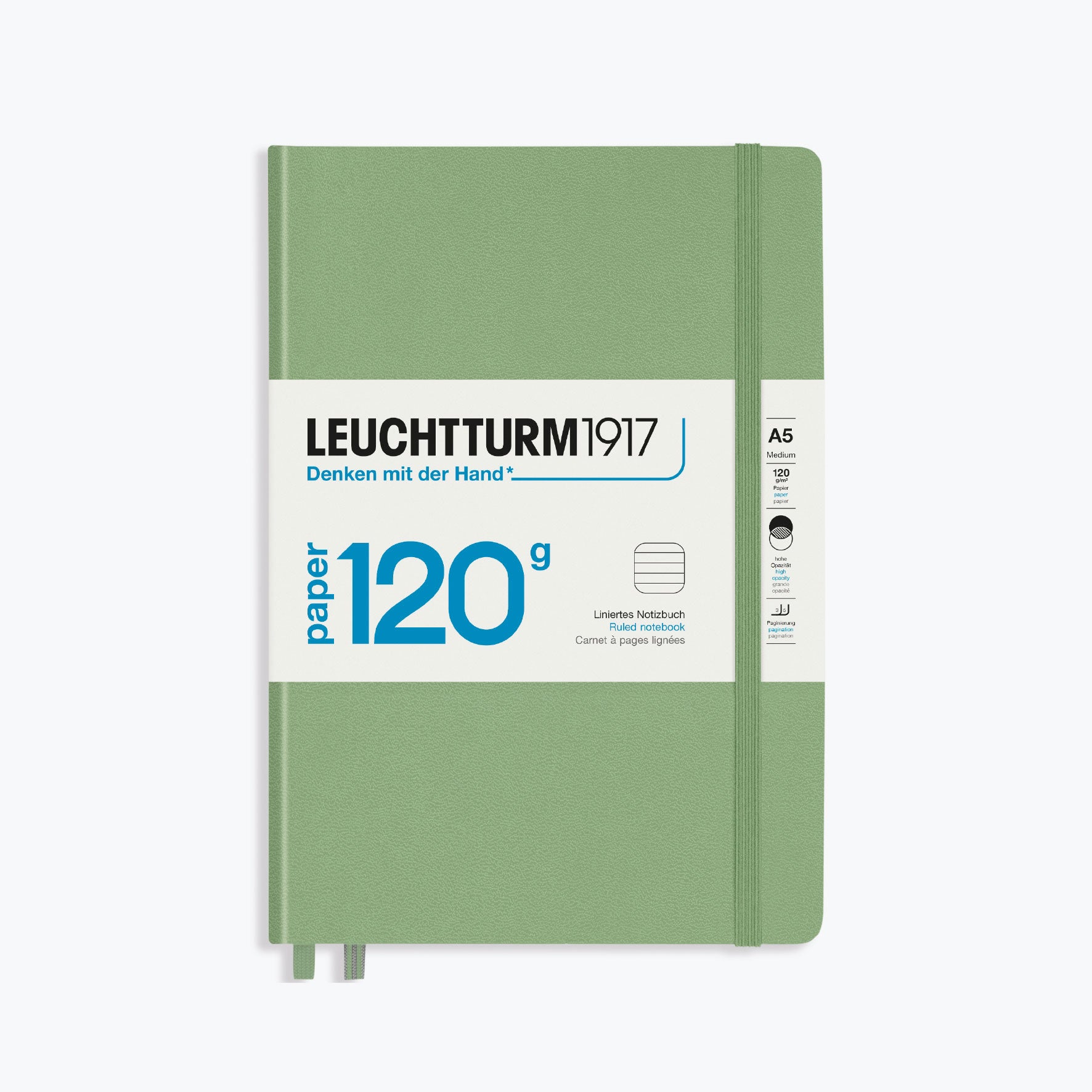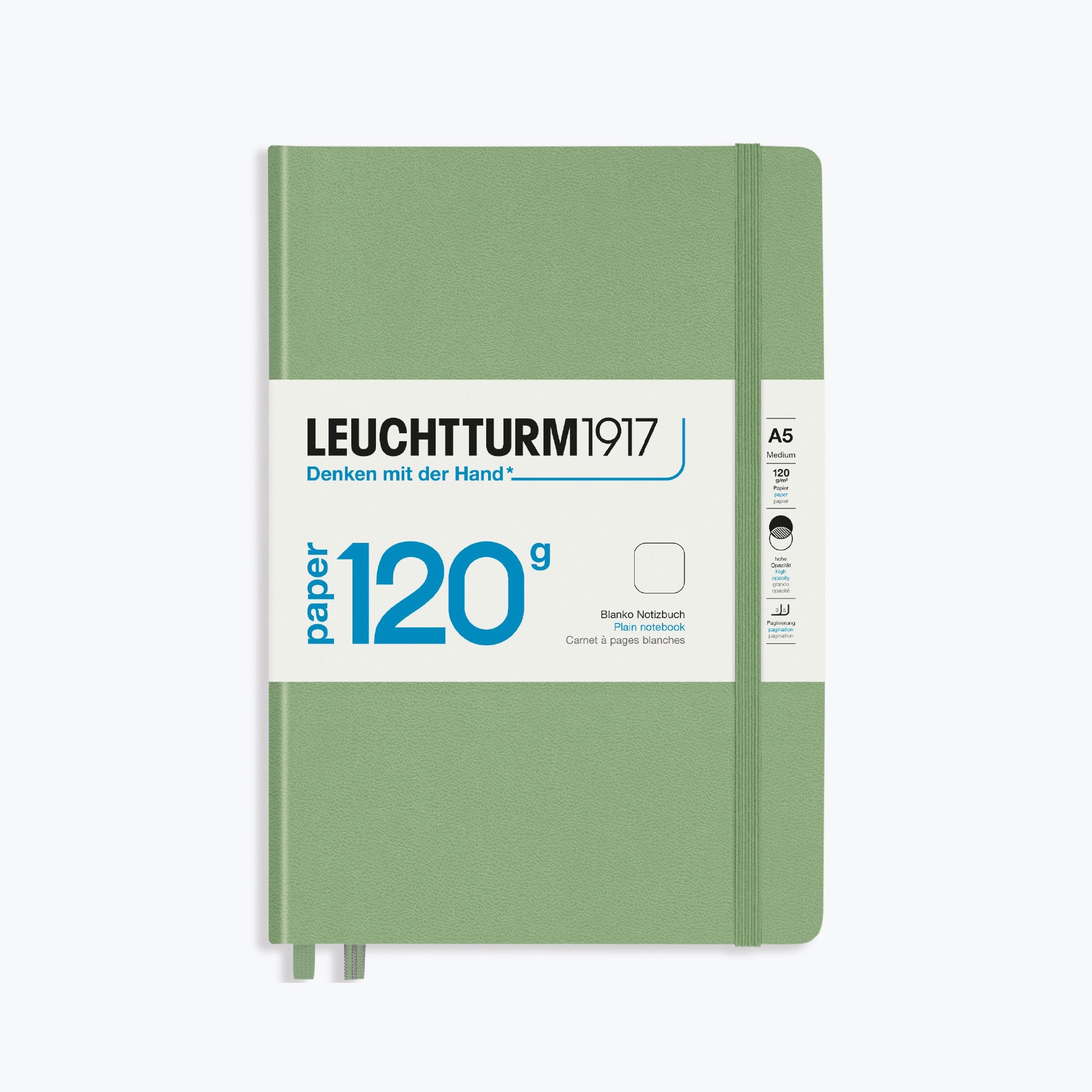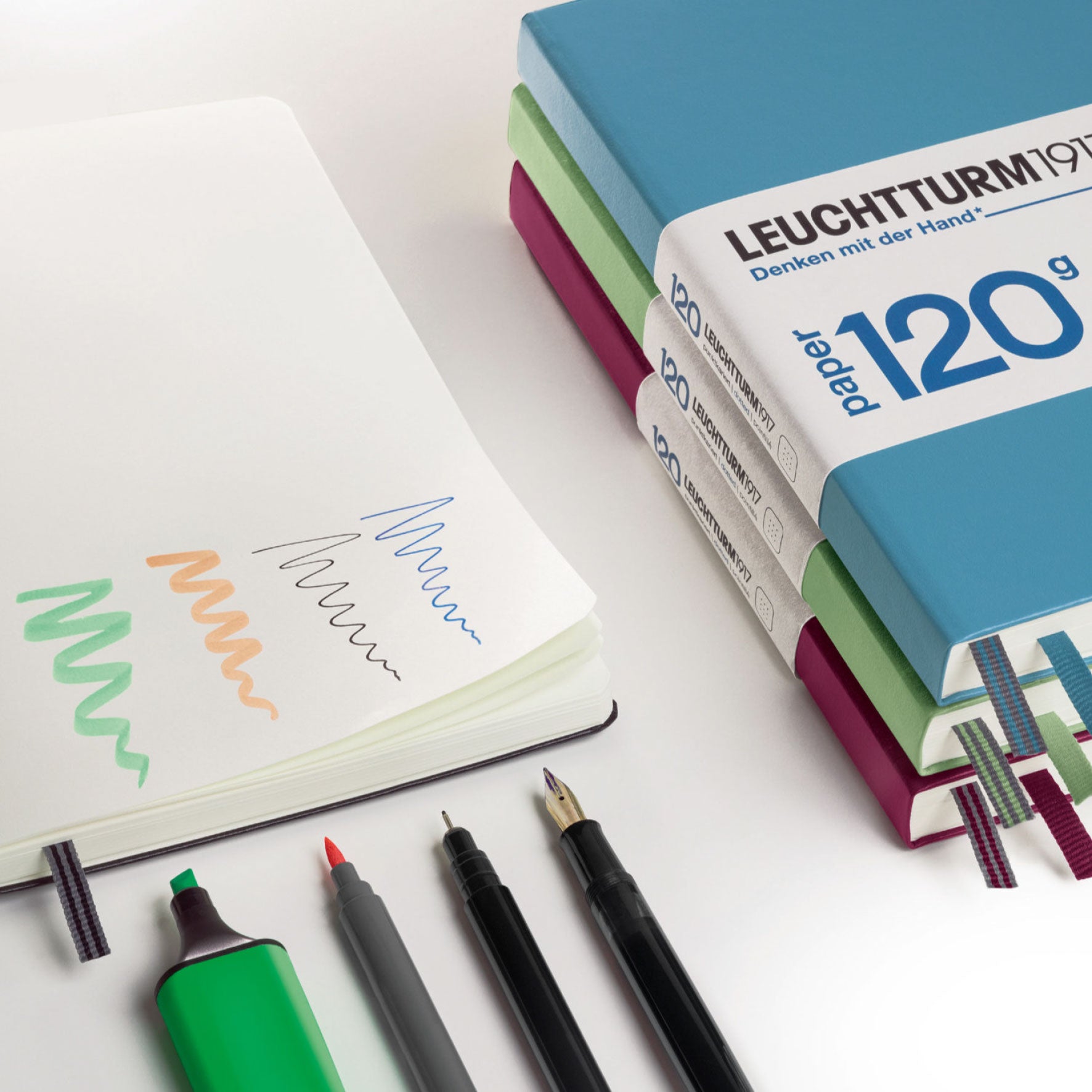 Leuchtturm1917 - Notebook - A5 - Paper 120 - Sage
Whether you prefer to write with a marker, fountain pen or brush pen – the Sage Green Leuchtturm1917 120 g/m² paper is the perfect writing surface for a variety of writing instruments. During the milling process, the paper is treated with a smooth and particularly low-friction finish, allowing the pen to glide across the page without the ink bleeding or showing through to the other side.
The pages are numbered and each page has space at the top for the date, while a blank table of content makes it easy to organise notes. There are several perforated pages and a gusseted pocket at the back of the notebook, as well as a set of self-adhesive stickers for labelling and archiving.
The notebook is thread bound so it opens flat, while the elastic band closure ensures the notebook stays closed when not in use. There are 203 pages of 120gsm paper and 2 page markers, making it easy to continue from where you left off.
Optional Leuchtturm1917 pen loop sold separately.
Specifications: 145 x 210mm
Ruled: 6 mm line spacing
Dotted: 5 mm spacing with discreet dots