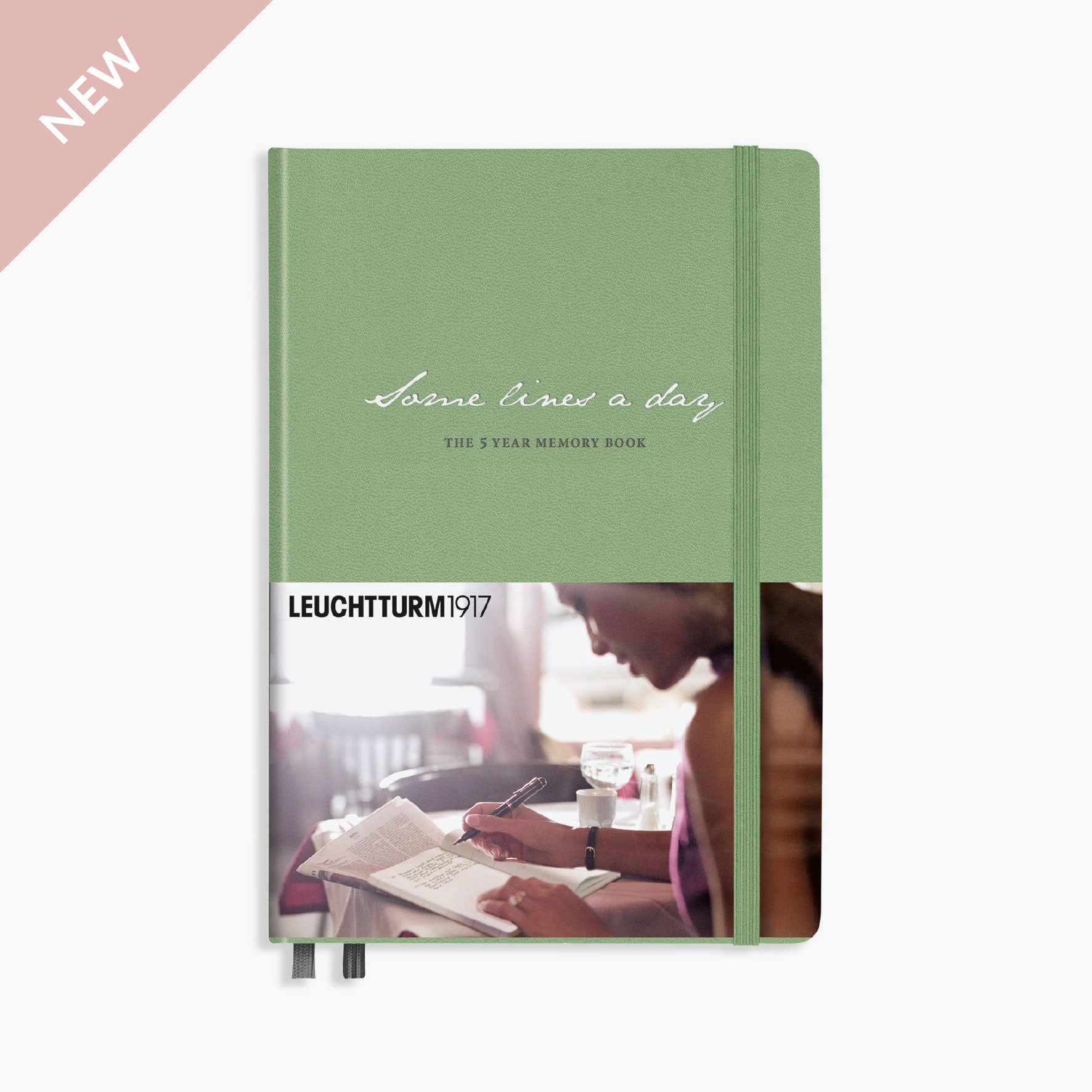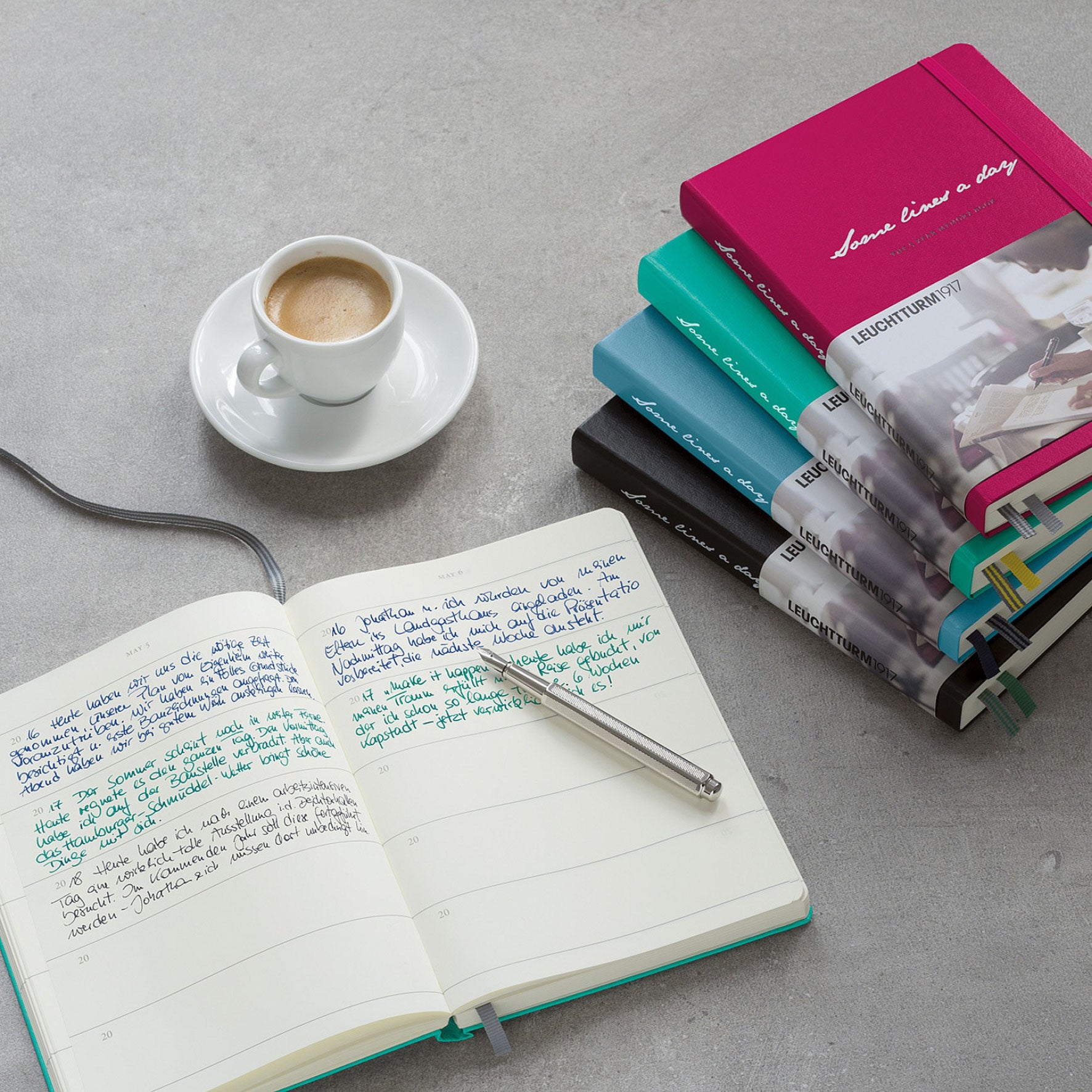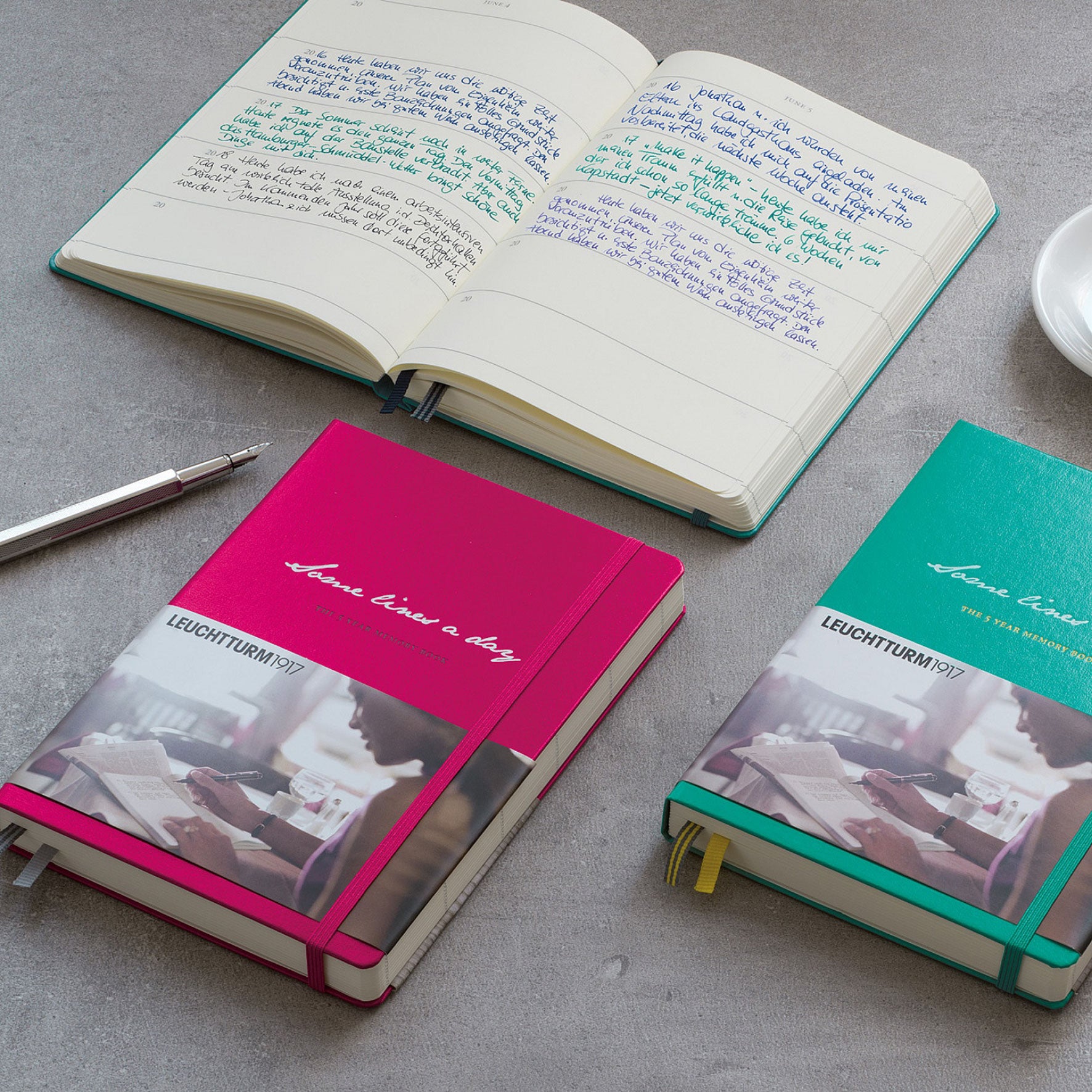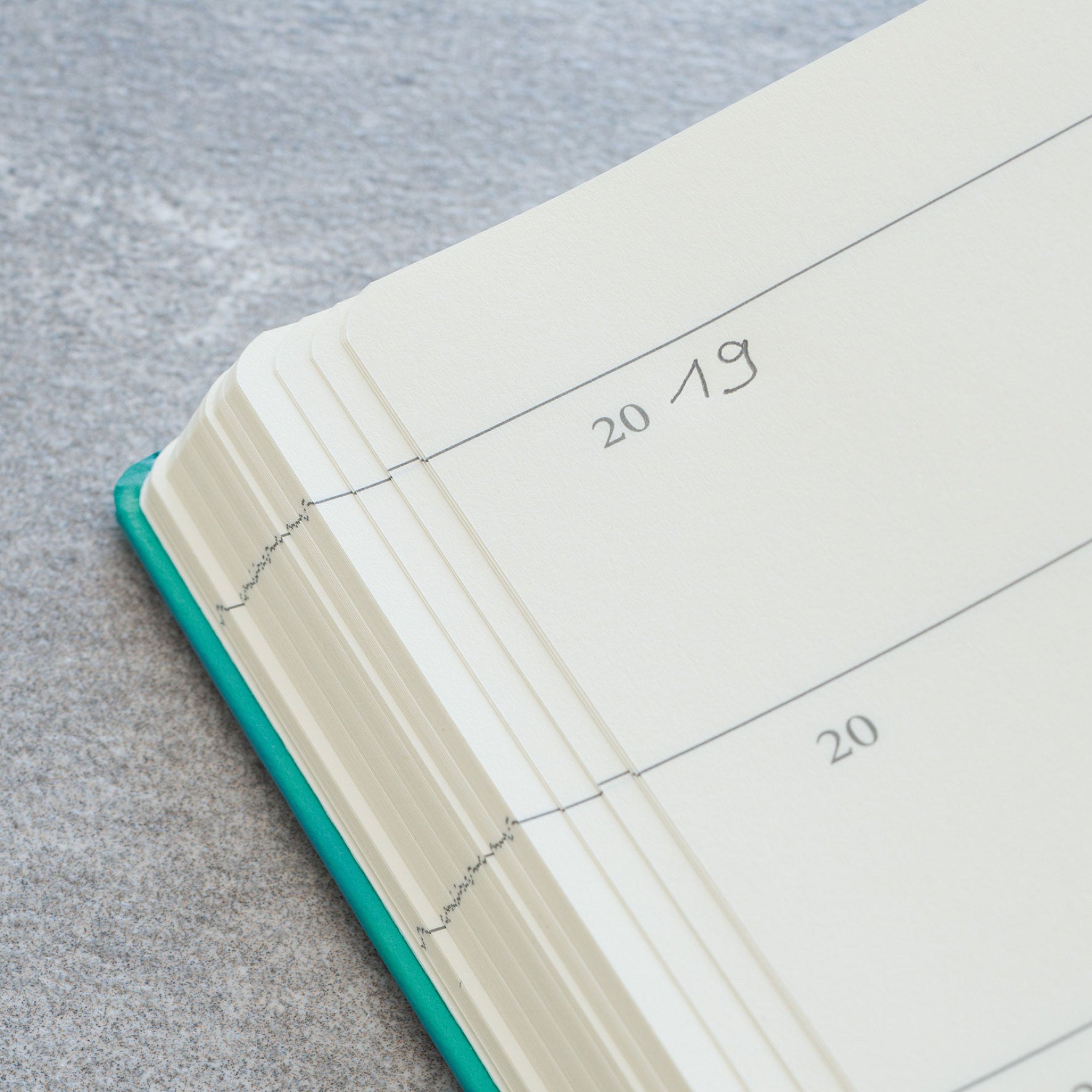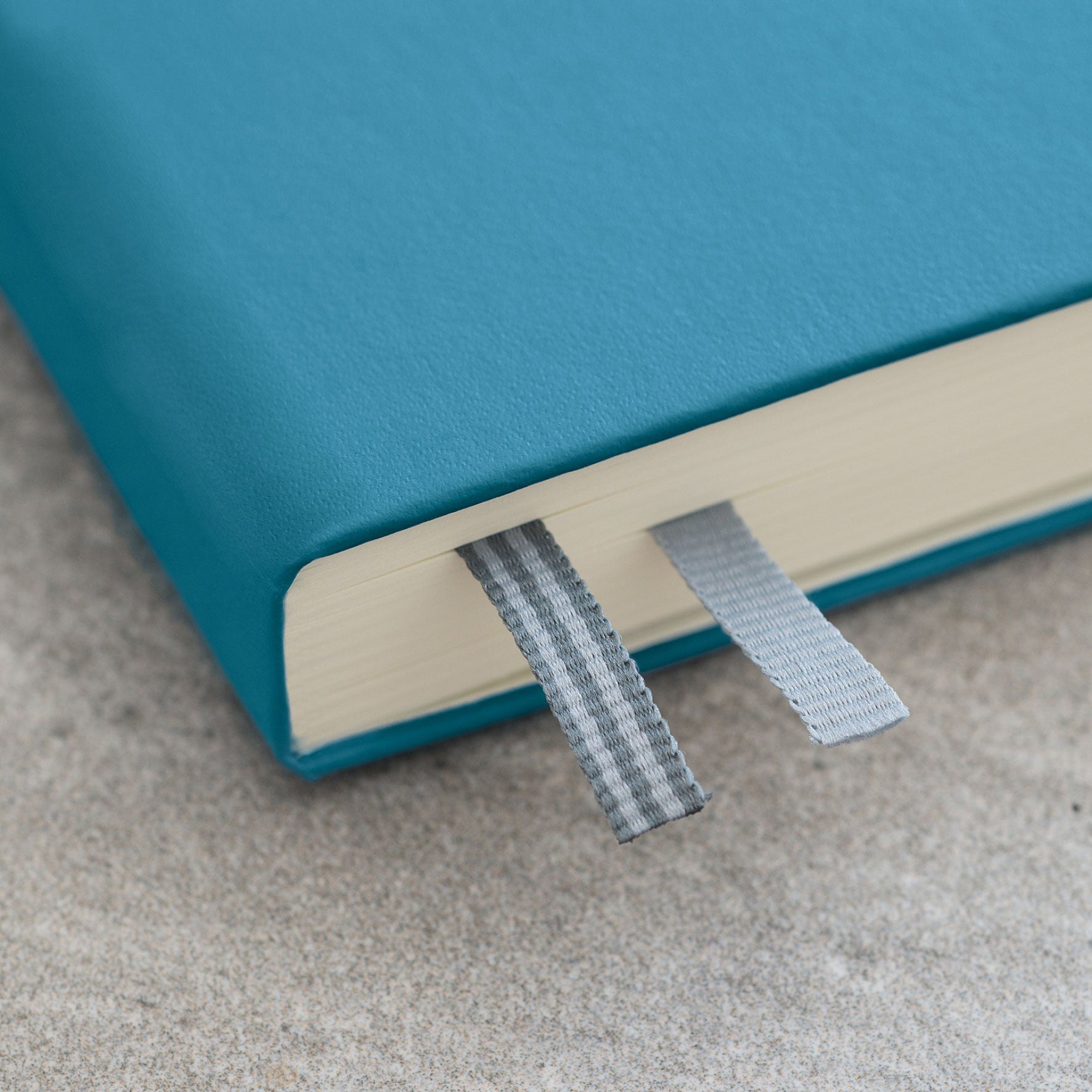 Leuchtturm1917 - Notebook - Some Lines a Day - Sage
The A5 sage Leuchtturm1917 some lines a day is a memory book with each page providing space to write a few lines every day over five years. Only the first two digits of the year (20_ _) are printed so you can start writing whenever you like. 
The journal is thread bound so it opens flat, while the elastic band closure ensures the it stays closed when not in use. There are 365 pages of 80gsm paper and two page markers, making it easy to continue from where you left off. There is also a gusseted pocket at the back and a set of self-adhesive stickers for labelling and archiving.
Founded in 1917 in Germany, Leuchtturm1917 has more than 100 years of experience in the production of high-quality stationery and over time, has maintained its core belief that small details make a big difference.

Optional Leuchtturm1917 pen loop sold separately.