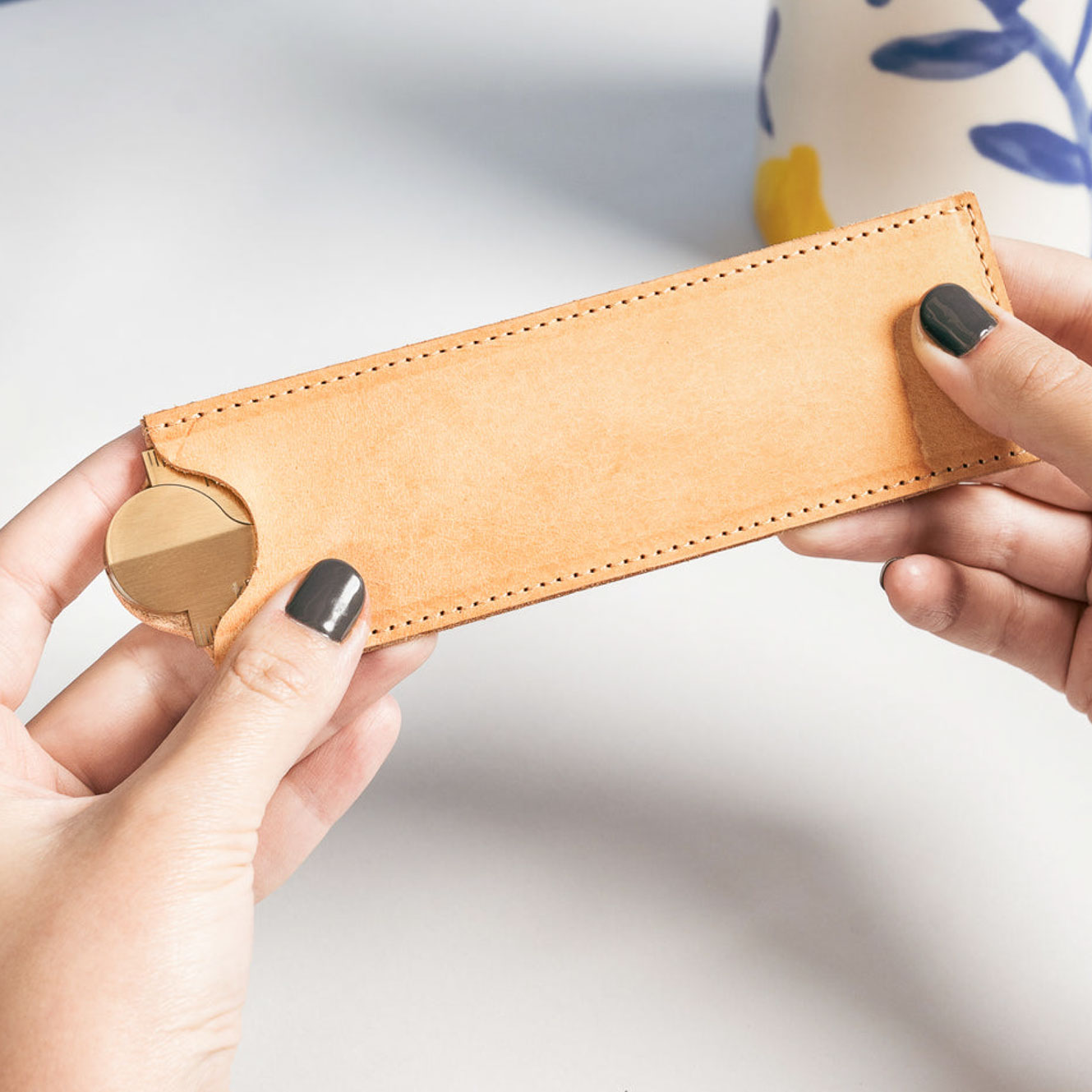 Makers Cabinet - Folding Ruler - Stria - Leather Sheath
Founded in 2017 by designers Odin Ardagh, Benjamin Weininger and Noah Bier, Makers Cabinet bring thoughtfully and intentionally designed tools into a sometimes too disposable world of stationery. Almost an immediate cult brand, Makers Cabinet have developed a strong and devoted fan-base of writers, artists and craftspeople.

Made from Italian tanned Badalassi Carlo Leather, this shealth is the perfect protector for your new favourite tool. Being a high grade veg-tan leather, you can expect the colour to deepen with time developing a beautiful patina.

Please note this an online only product and is not available in-store. However, it can be purchased online for store pickup.