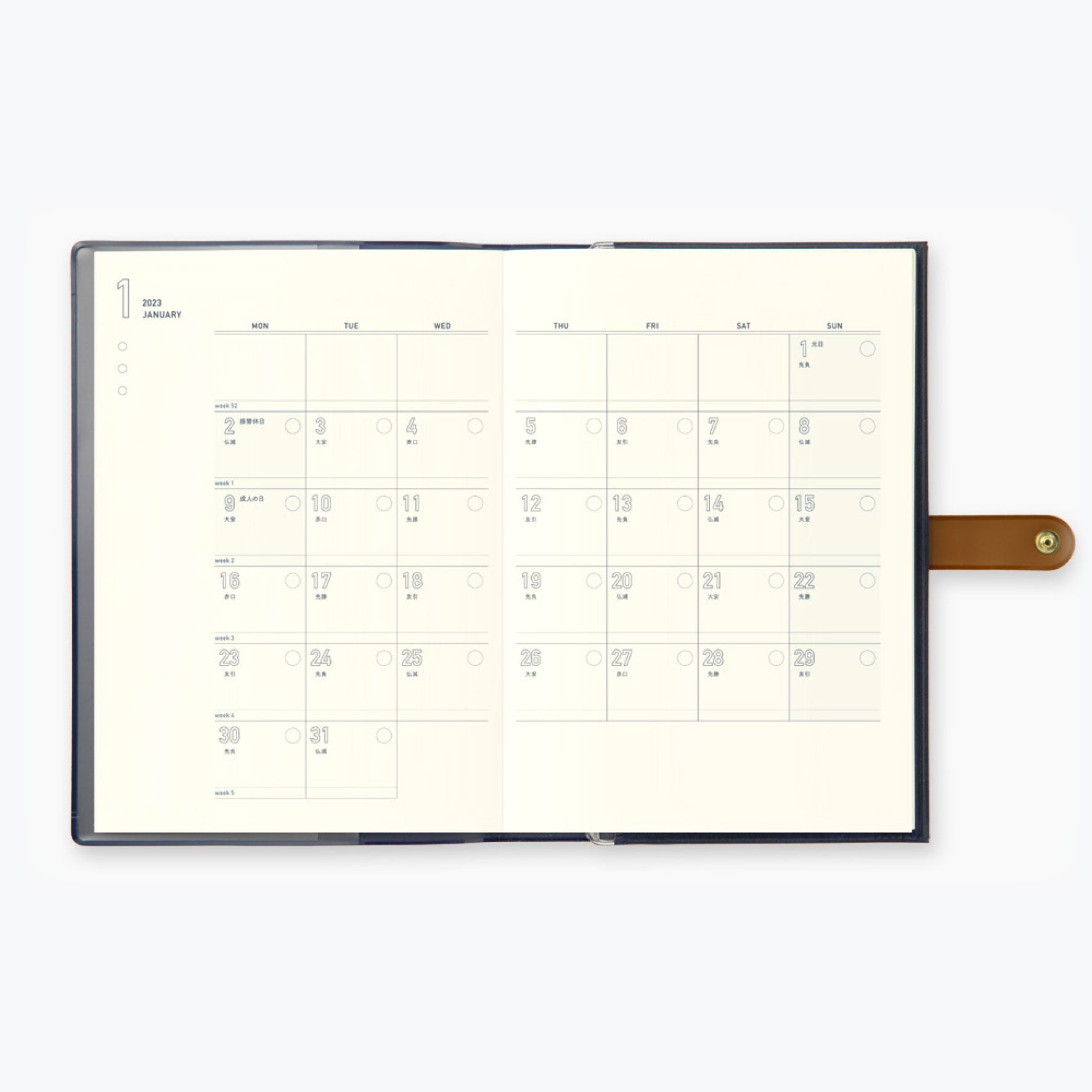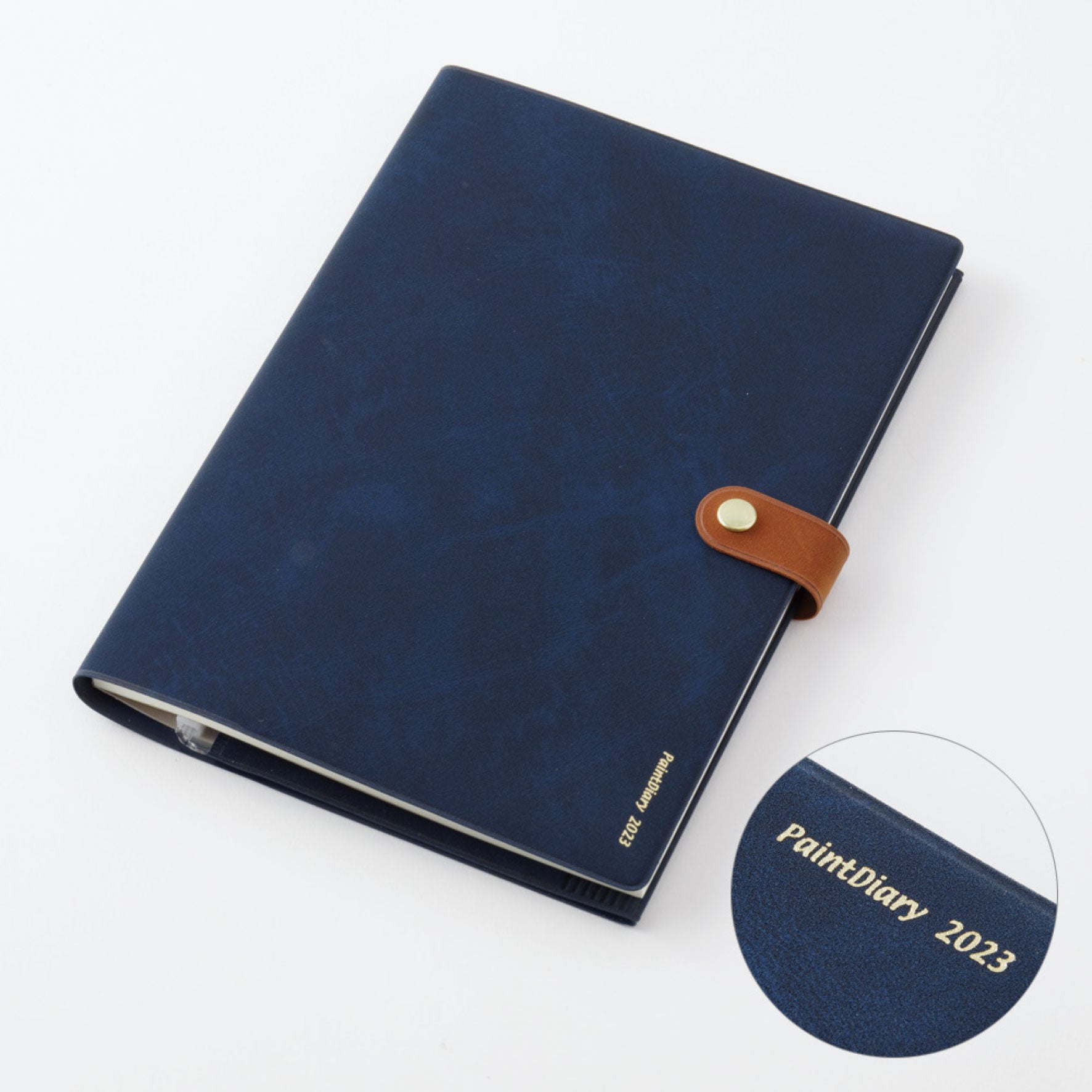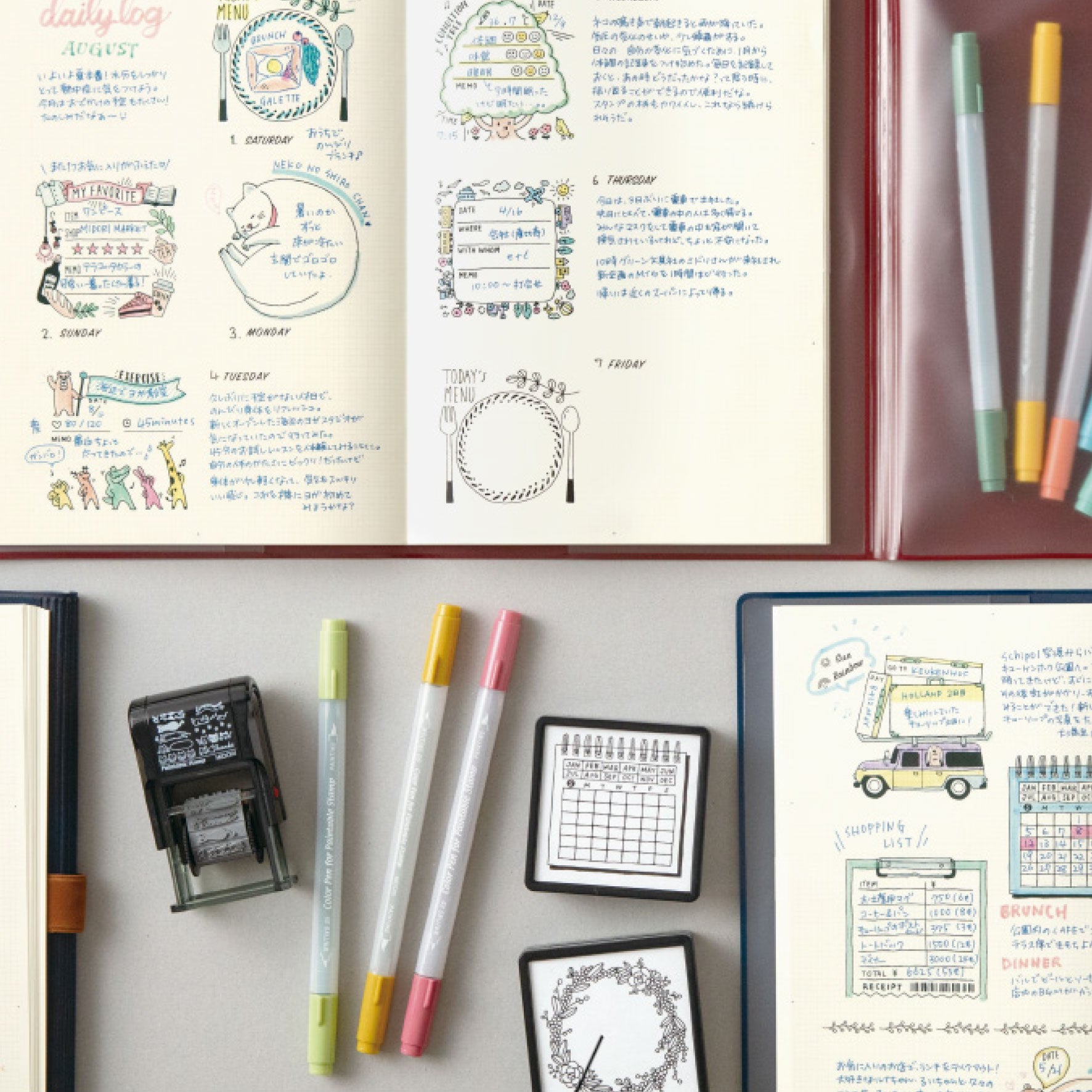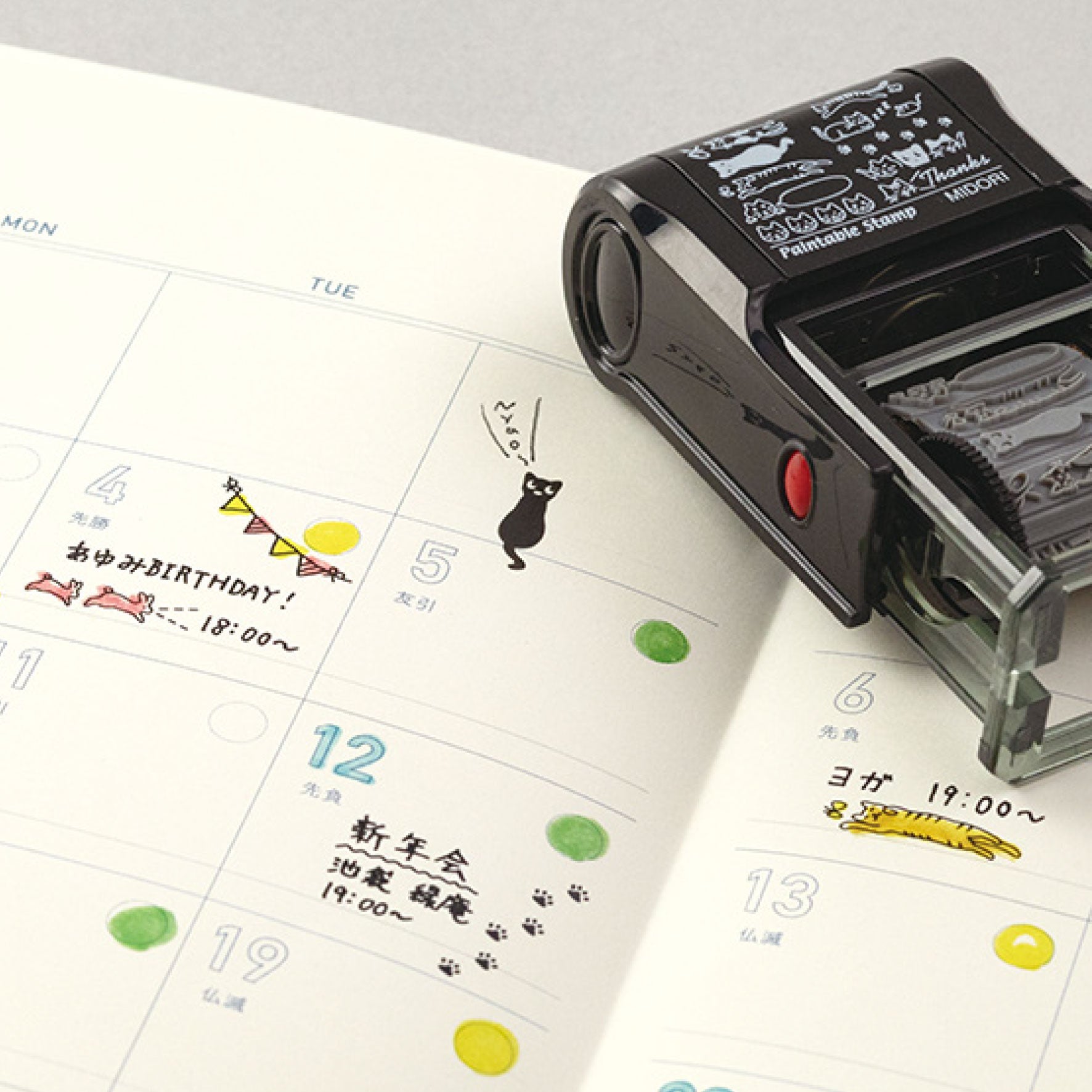 Midori - 2023 Diary - Paint Diary - A5 - Navy
The 2023 Midori Paint Diary makes scheduling fun. Decorate holidays and special occasions by colouring with pens or adding stamps and stickers. The navy cover is foil stamped and held securely closed with a snap belt, while the handy pouch with zipper can be used to store pens and stickers. 
On the inside are 80 pages of thick paper that won't bleed through, with an annual calendar and schedule, monthly block schedule (October 2022 - January 2024), 32 grid sheets for notetaking or journalling. The monthly schedule has a small dot next to each date to colour code tasks or express your mood. There are also 7 templated pages (money, books, movies, birthdays, travel, photos and habit tracker) that can be coloured in to keep track throughout the year.