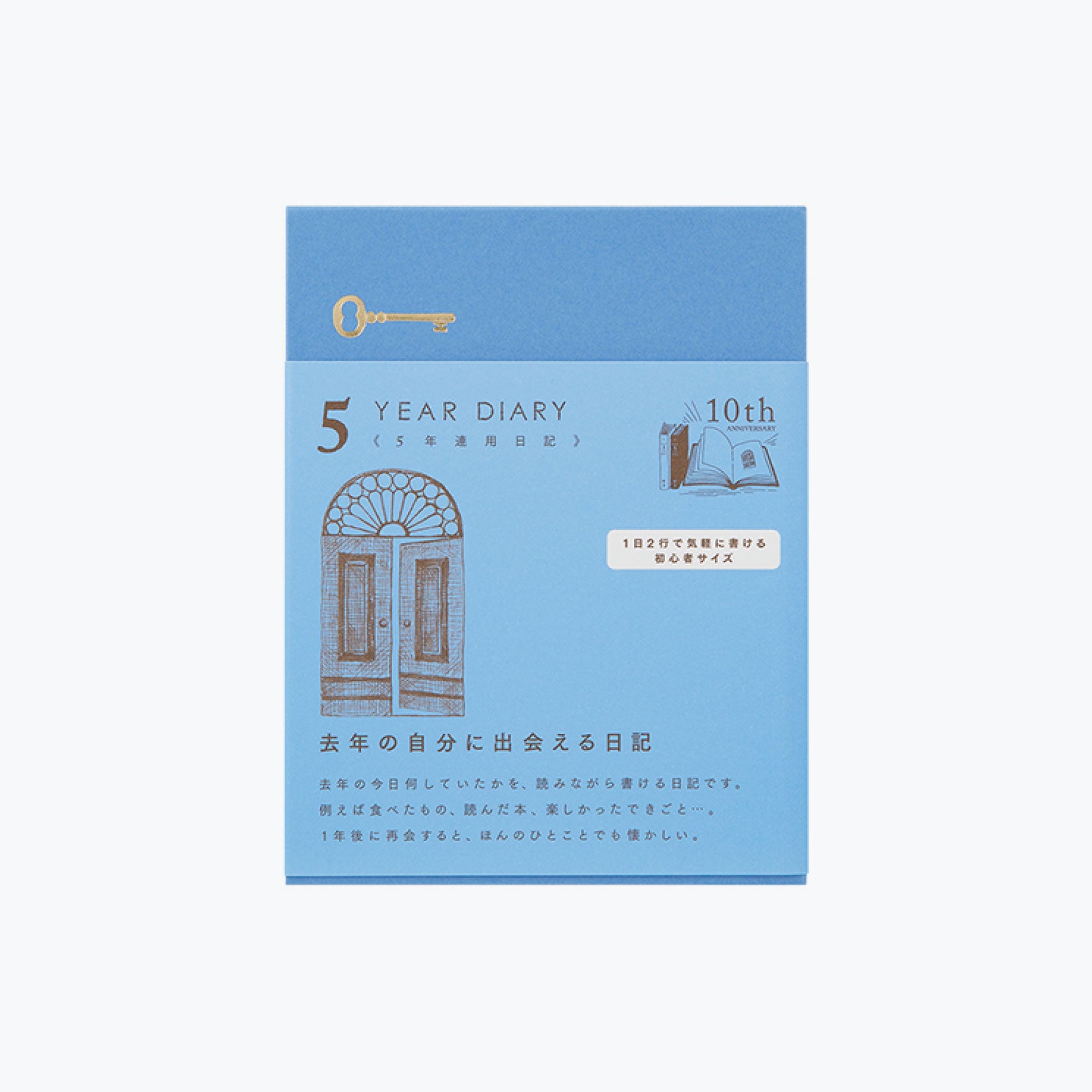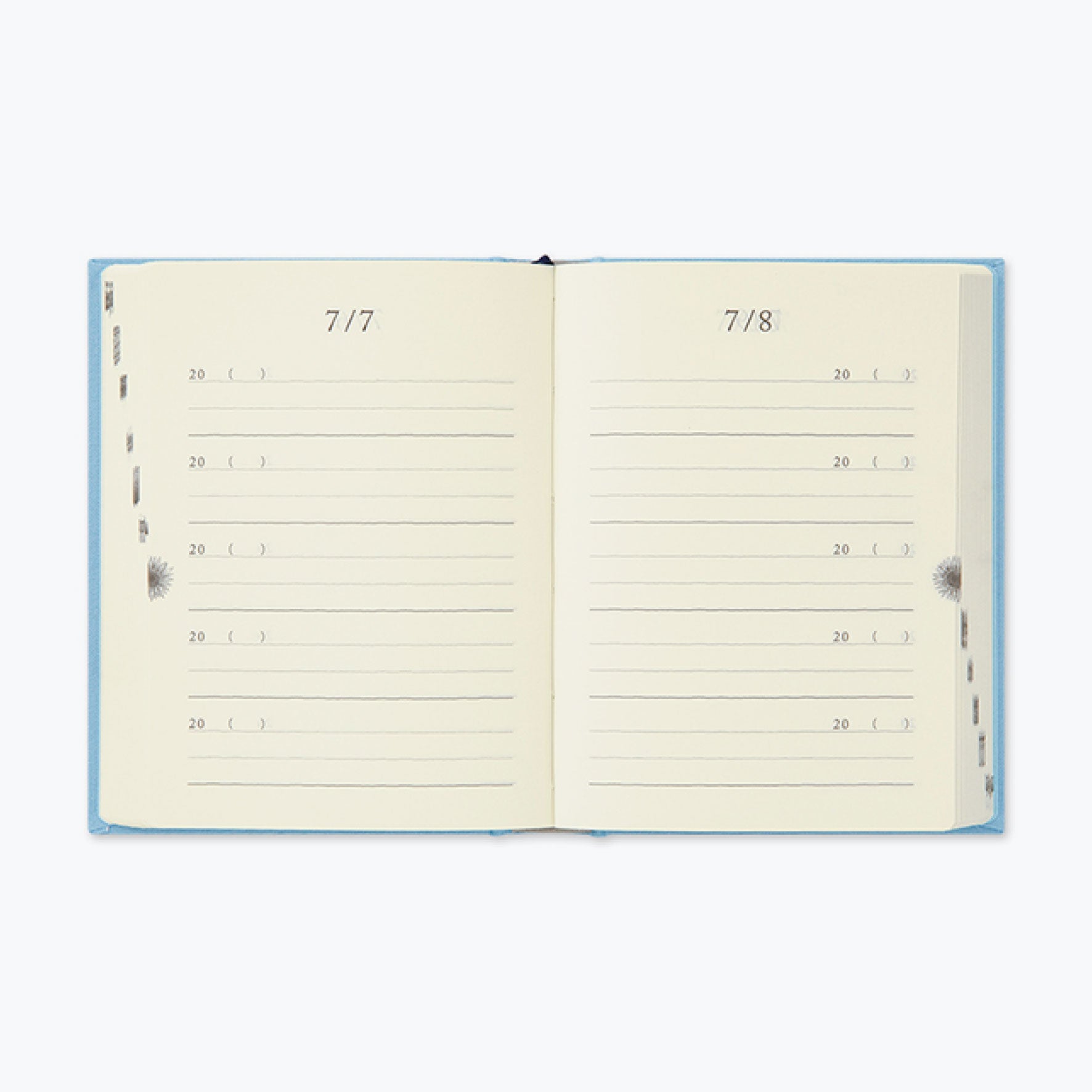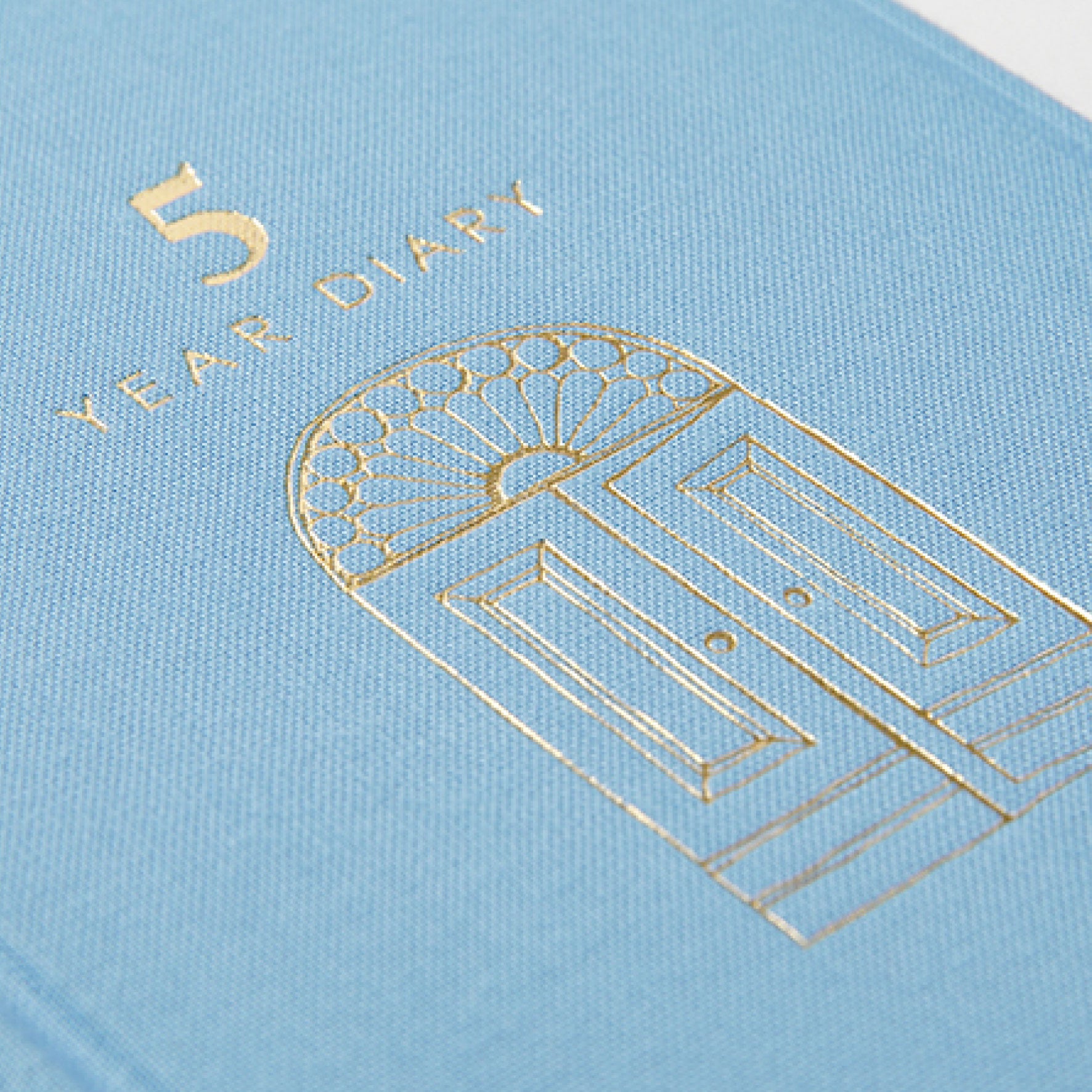 Midori - Daily Journal - Mini - 5 Years - Blue
The multi-year diary Diary by Midori allows you to reflect on the same day each year for five years. It features a separate page for every day of the year, and each page is divided into five sections for you to fill in on the same date over successive years. This 10th anniversary, limited edition mini journal features two lines for writing each day, making it easy for beginners to start.
The diary is bound in high quality, baby blue cloth, giving it an elegant look and feel. On the inside, the diary features smooth, fountain pen friendly paper, while the lines of the paper are slightly wavy, giving them a hand-drawn look.
Each month starts with a title page embellished with an illustration of a door, while the pages of each month are marked by a unique illustration printed on the edge of the page, which acts like an index tab when the diary is closed. There are also two ribbon page marker to let you keep track of the day you are on.
This diary is undated so that you can start anytime and it comes in a hardcover slipcase to protect it for many years to come.