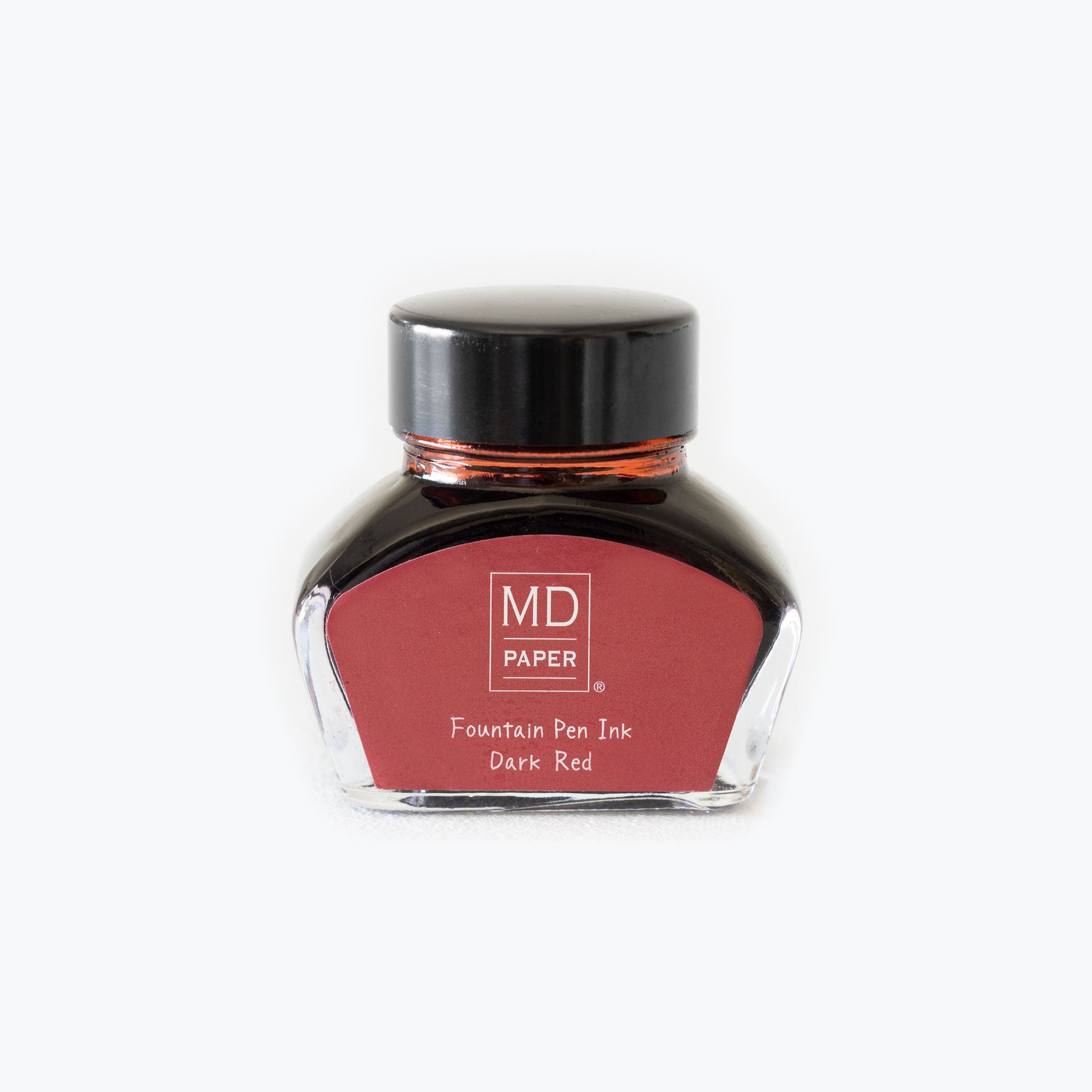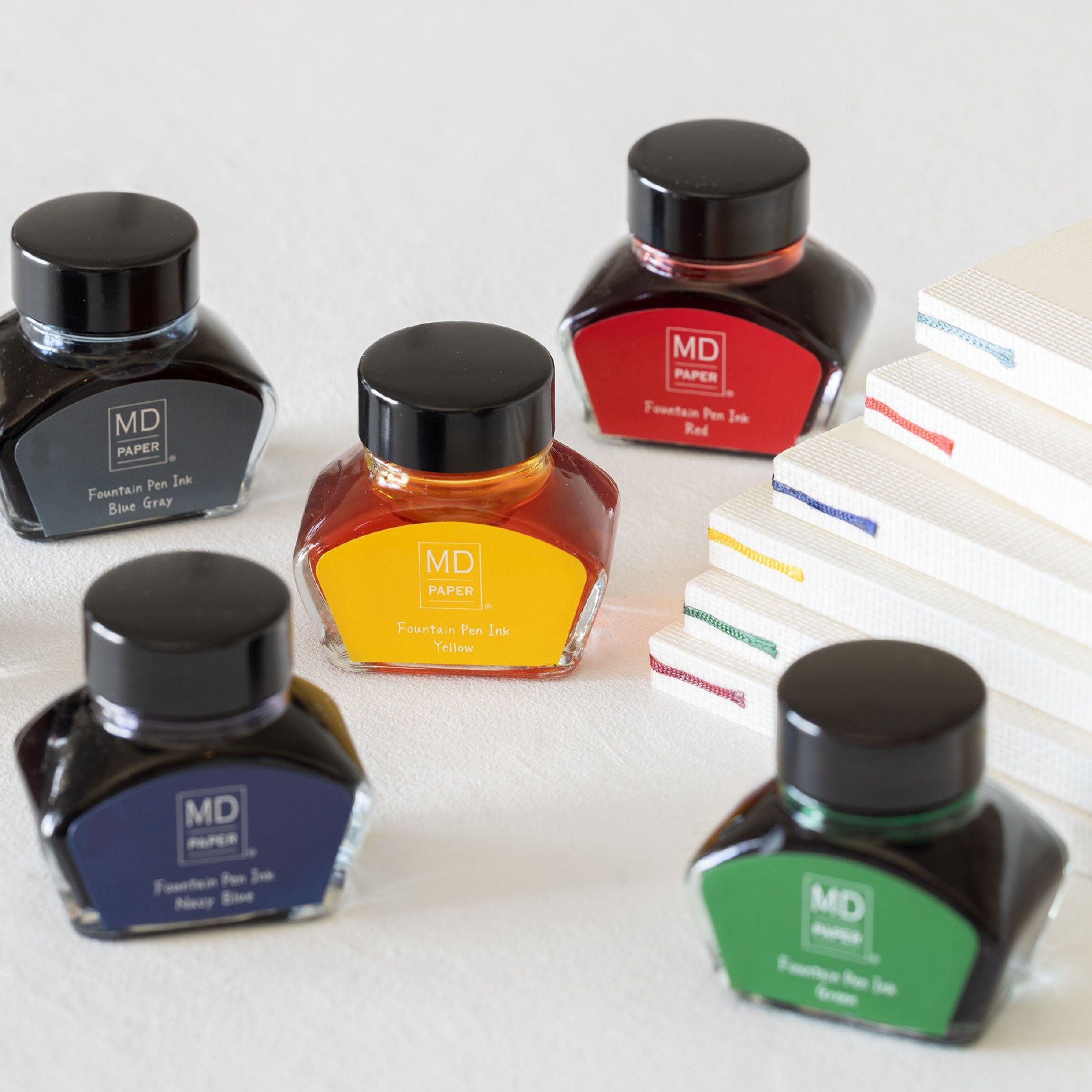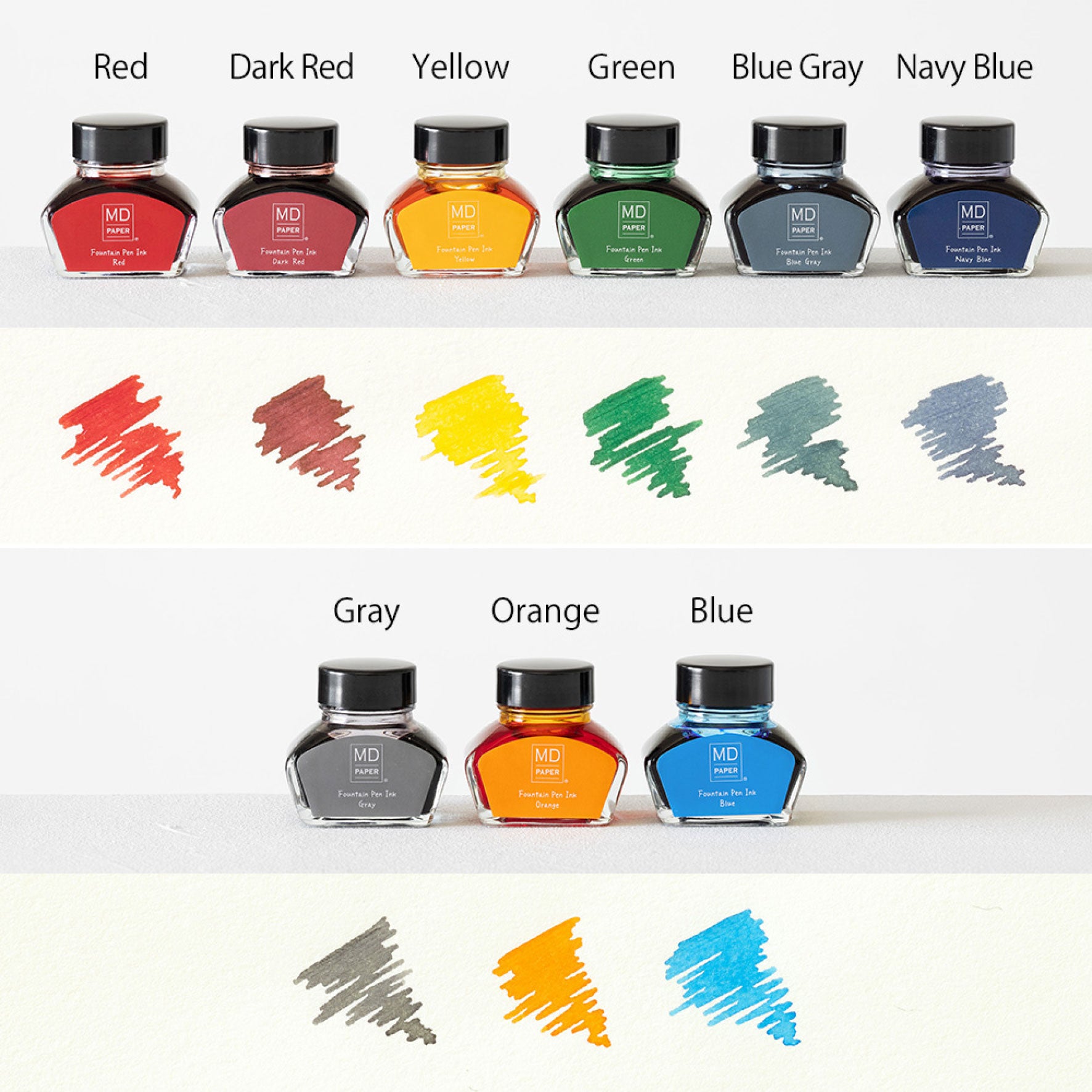 Midori - Fountain Pen Ink - MD 15th Anniversary - Dark Red
To help celebrate the 15th anniversary of Midori's beloved MD line of paper products, Midori have introduced a new range of fountain pen ink. As simple and functional as their notebooks, these are fountain pen inks that aren't intended for showing off. Instead, they're formulated to be efficient, no-nonsense and anything but boring.
Deserving of its name, this Dark Red almost has a touch of brown to it. A restrained and respectable shade, it's nice to see a red ink that's not blindingly intense yet still rock solid.
Be aware! These particular 15th Anniversary inks are only available in limited quantities. Once they're gone, they're gone! Though we really hope that's not true...
Available in a 30ml glass bottle.