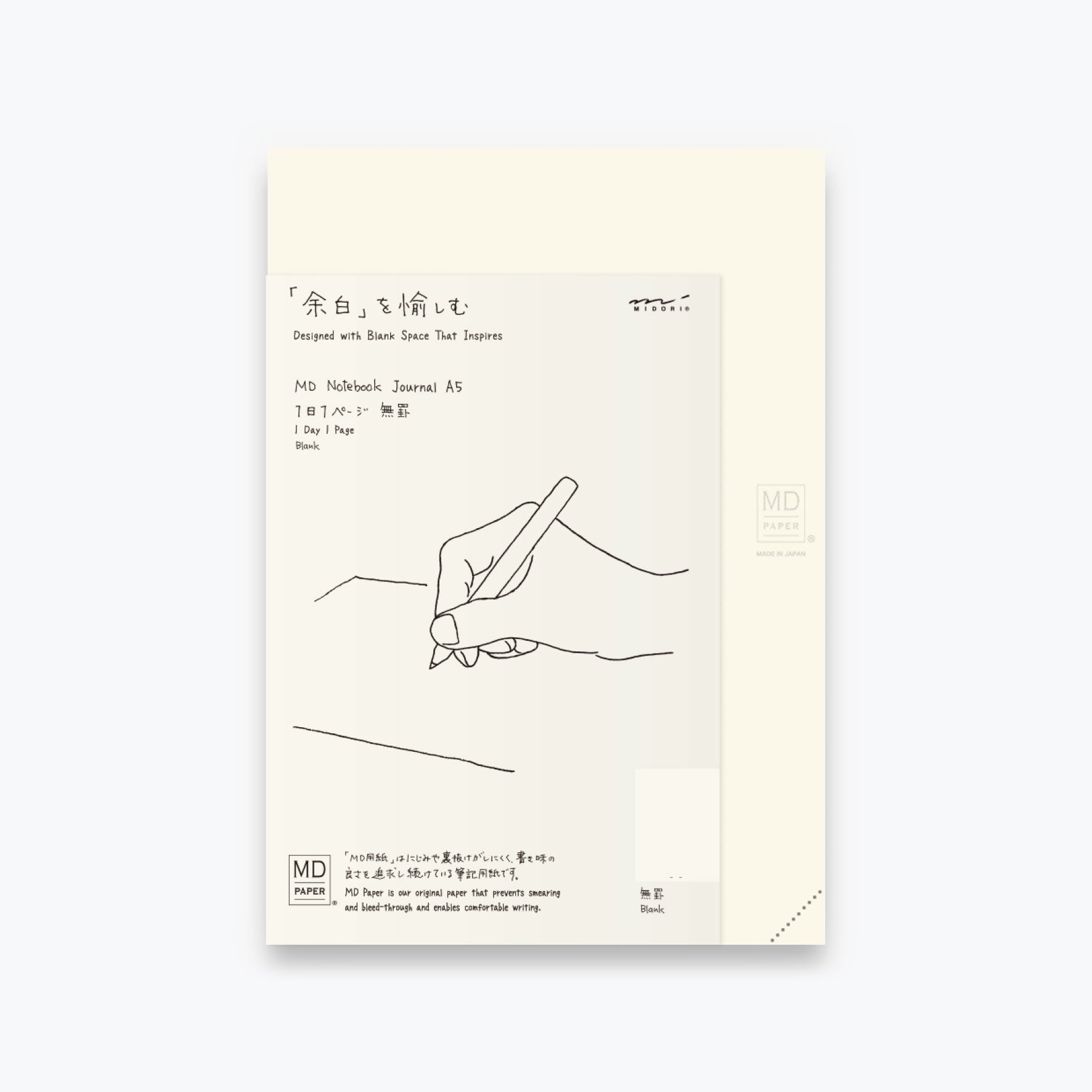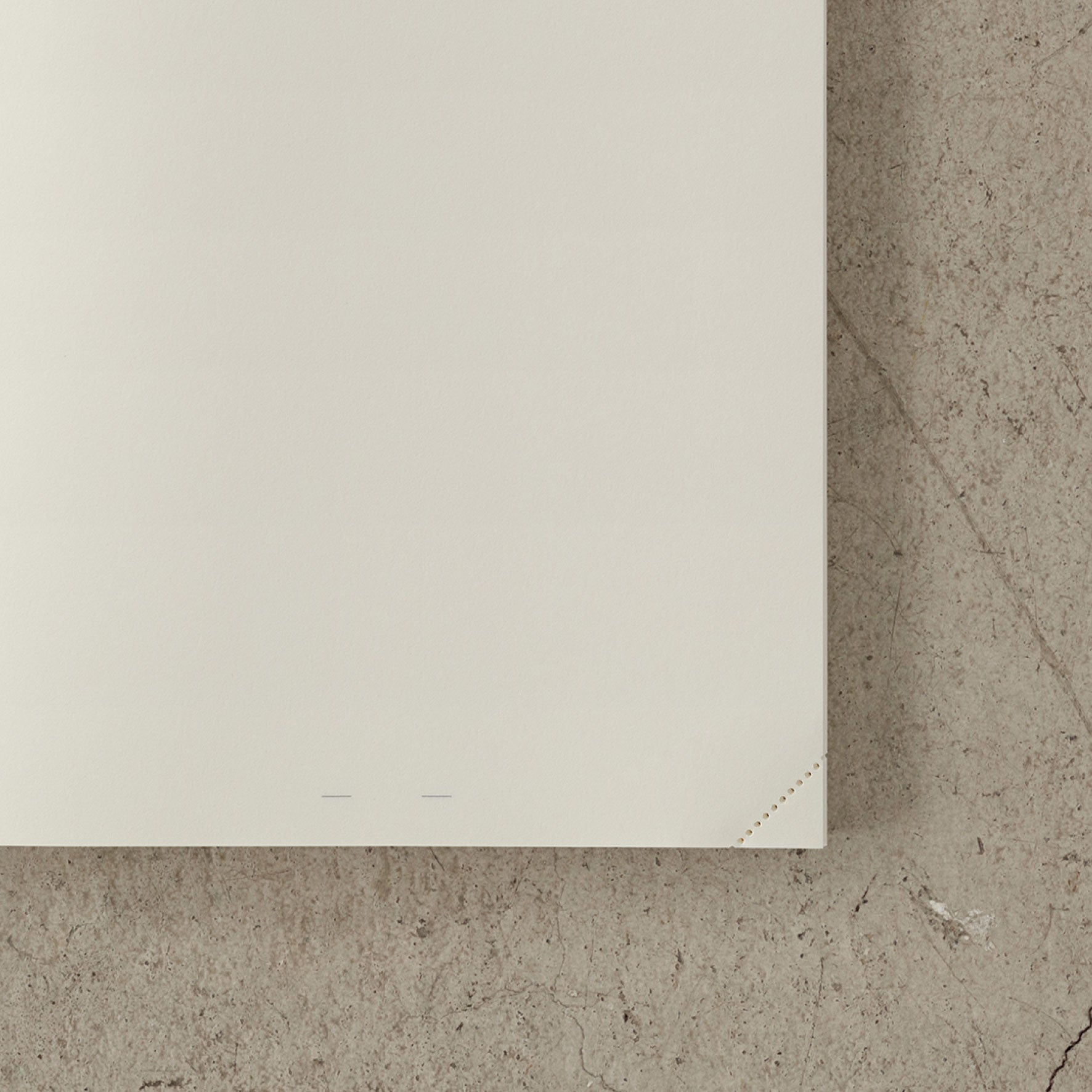 Midori - Notebook - MD Paper - A5 - Codex 1 Day 1 Page - Blank
With one page for each day, the MD Notebook Journal Codex is for chronicling each day of the year - the people, the places, the plans and the ideas. The blank notebook is ideal if you like free space for ideas and sketches.
Codex binding with an exposed thread-stitched spine allows the journal to open flat from beginning to end for easy writing. The corner of each page tears off along a dotted line, providing a satisfying end to entries and making it easy to keep track of pages.  
The Midori Notebook Journal Codex comes with 368 pages of MD Paper, which is smooth and resistant to feathering and show through, making it ideal for all writing instruments including fountain pens.
The journal comes with label stickers, while the optional clear notebook cover is sold separately.
Specifications: H210×W148×D20mm