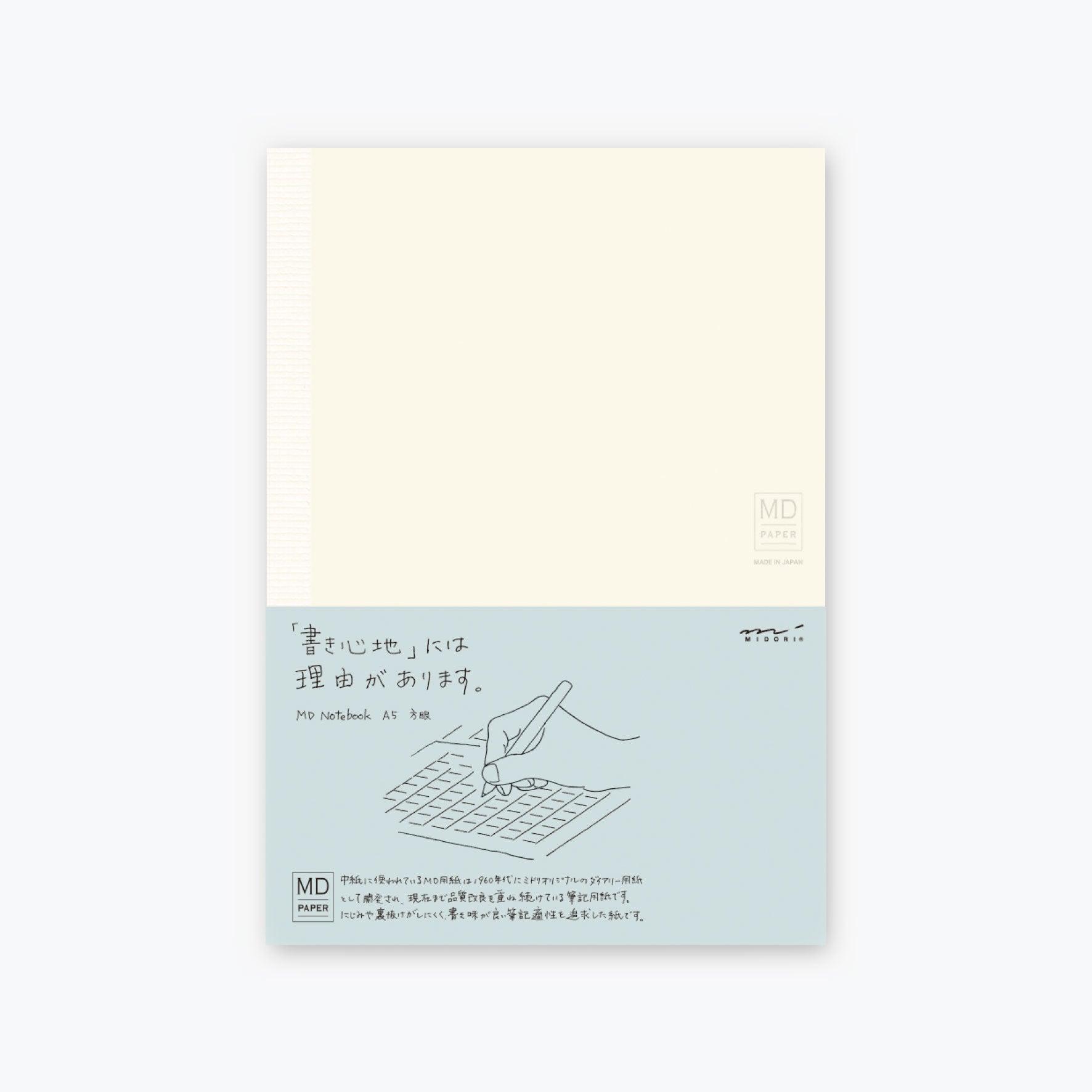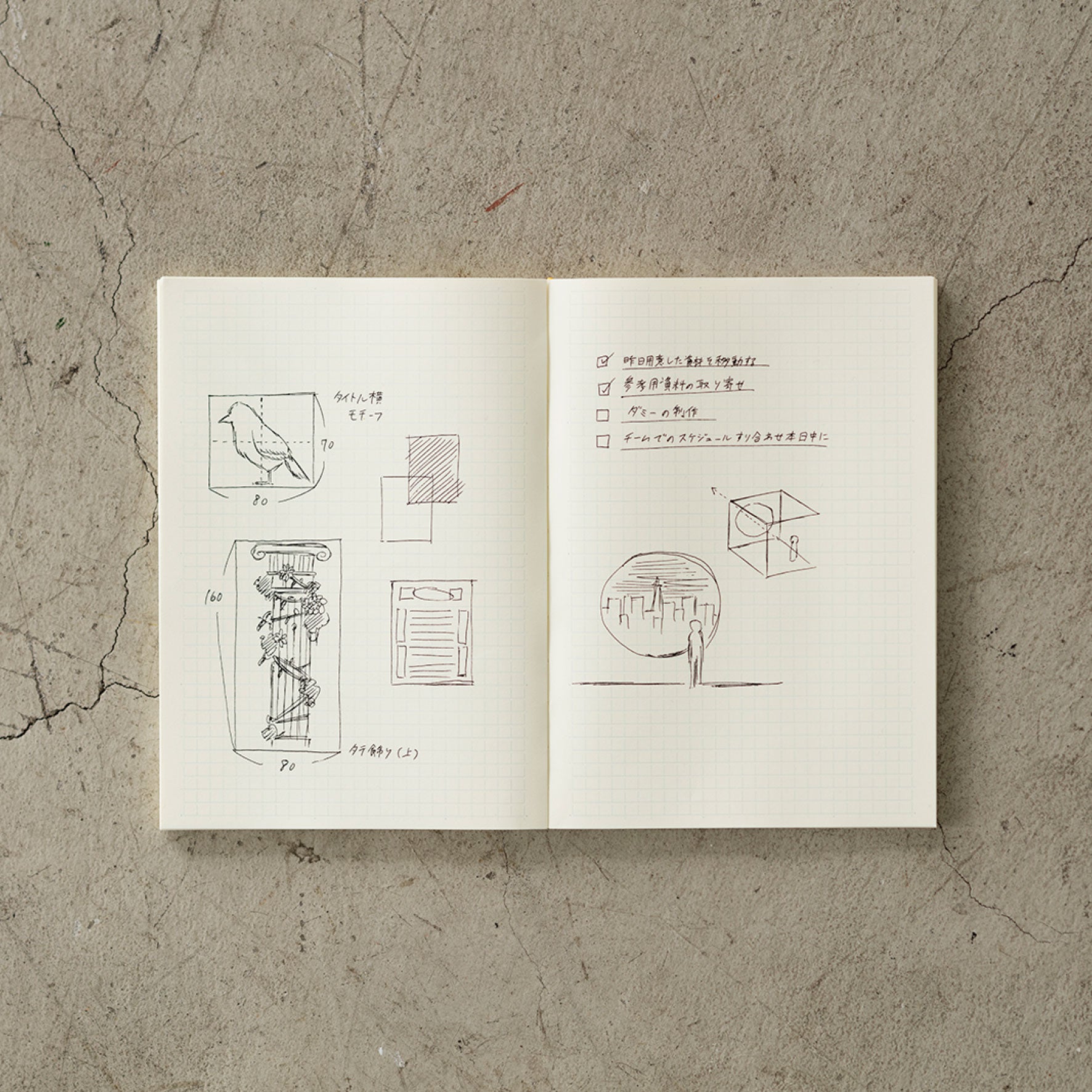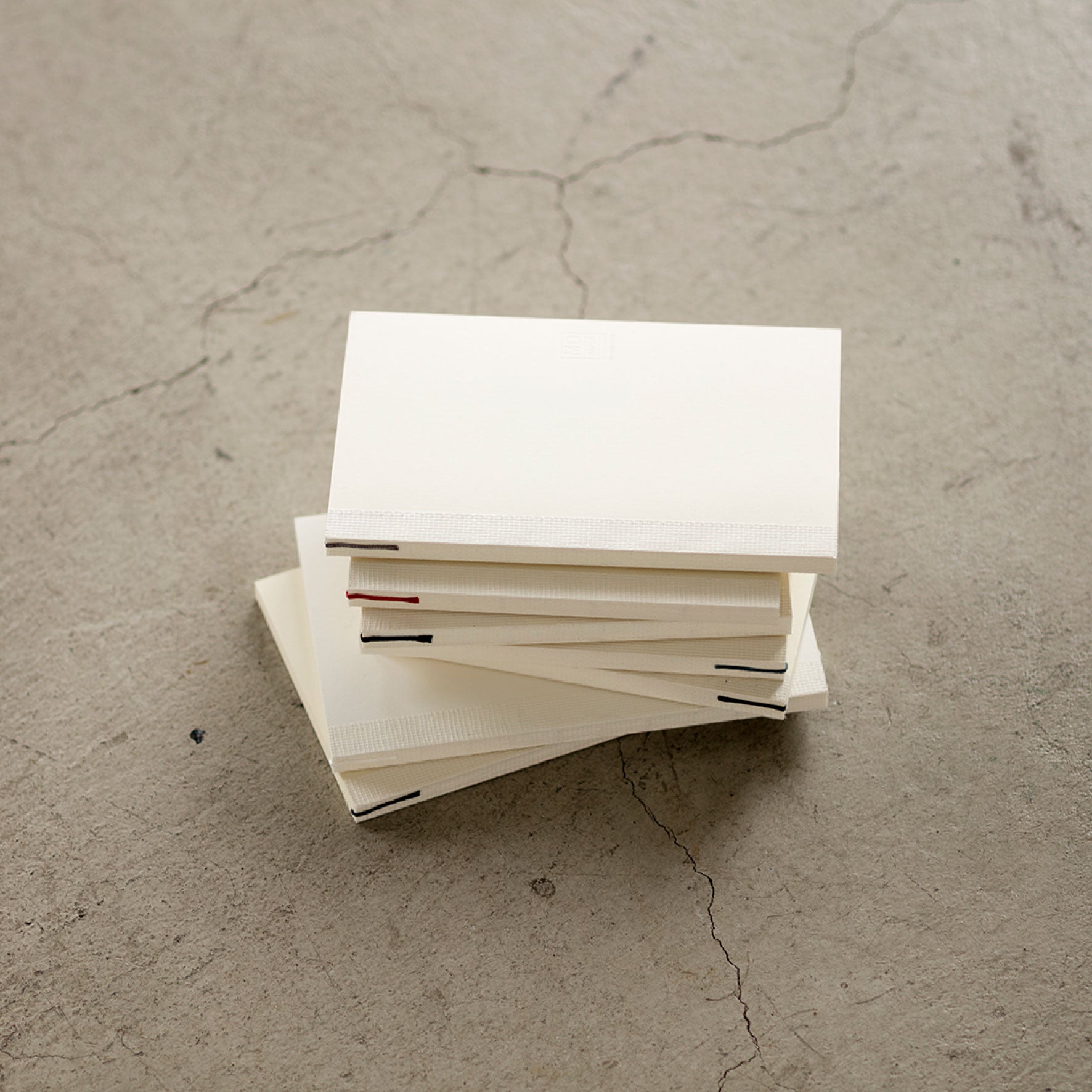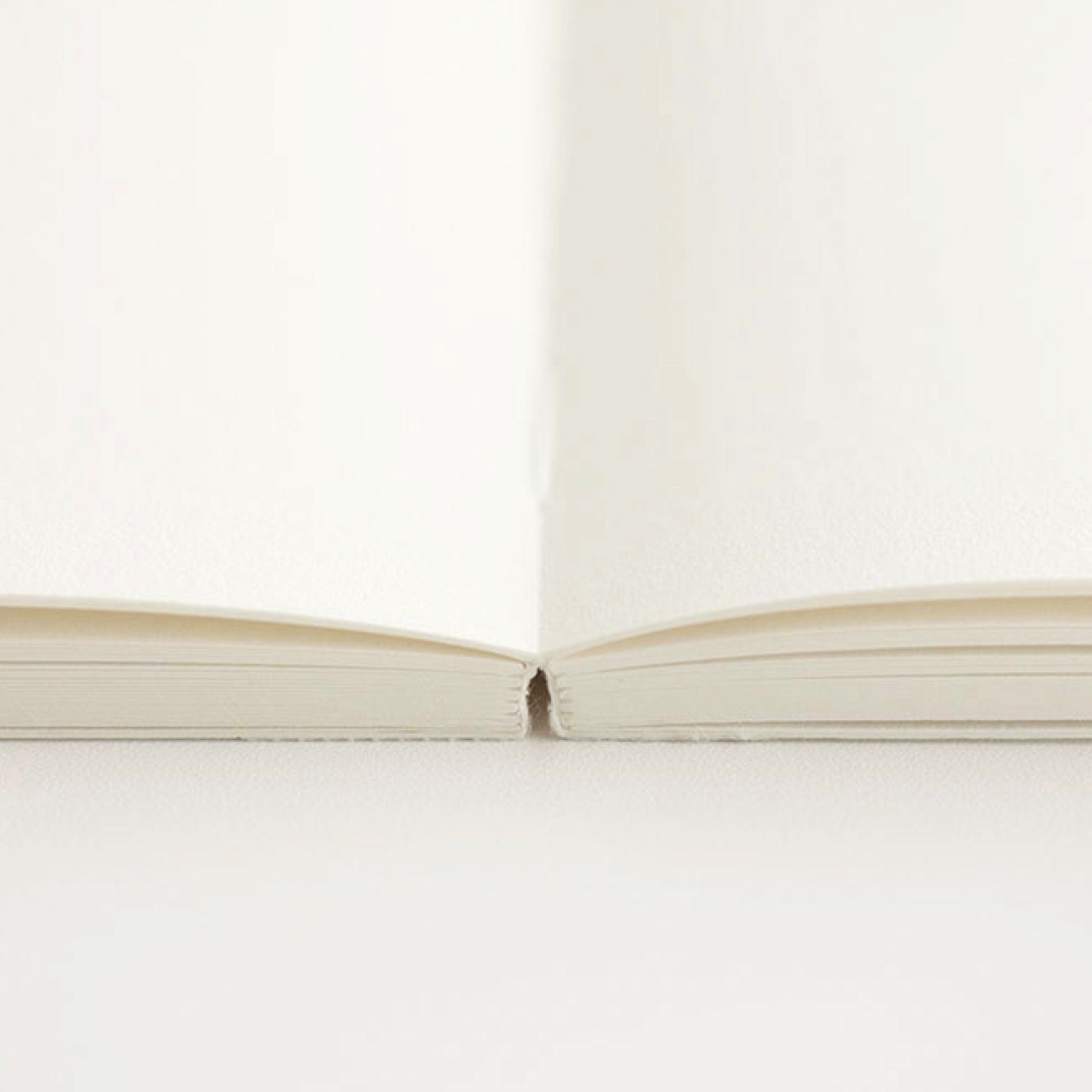 Midori - Notebook - MD Paper - A5 - Grid
Designed with comfort and functionality in mind, the Midori Notebook is unlike other notebooks. It is created using traditional thread-stitching bookbinding methods, with 16 pages of paper folded into a bundle and stitched down the spine. This bookbinding method ensures that the notebook stays open fully, while making it highly durable.

Midori Notebooks do not have a hard cover, allowing the bookbinding craftsmanship to shine through. This gives the notebook an iconic design where you can see the mesh on the spine, which is is typically hidden under the cover in other notebooks. Another unique feature of the Midori Notebook is the coloured bookmark that adds a subtle colour accent.

The Midori Notebook comes with 176 pages of dotted MD Paper, which is smooth and resistant to feathering and show through, making it ideal for all writing instruments including fountain pens.

The grid notebook has 5mm squares with gaps in between, like the old genko yoshi used for writing in Japan. Every 5 and 10 squares are marked, making it easy to count how many characters are written, and the lines of the grid are pale blue so that they do not interfere with writing or sketches.
Optional notebook covers are sold separately. 

Specification: H210×W148×D10mm