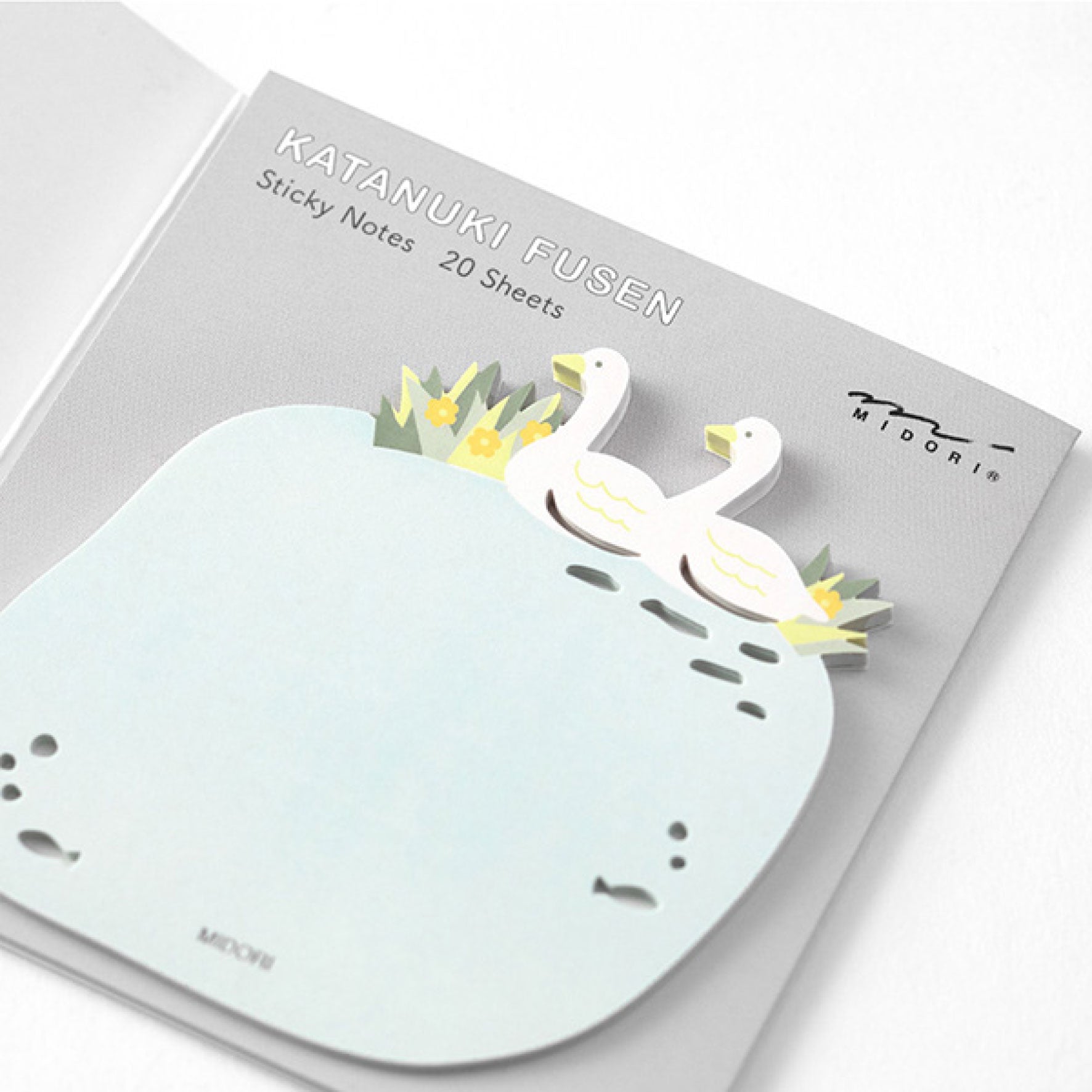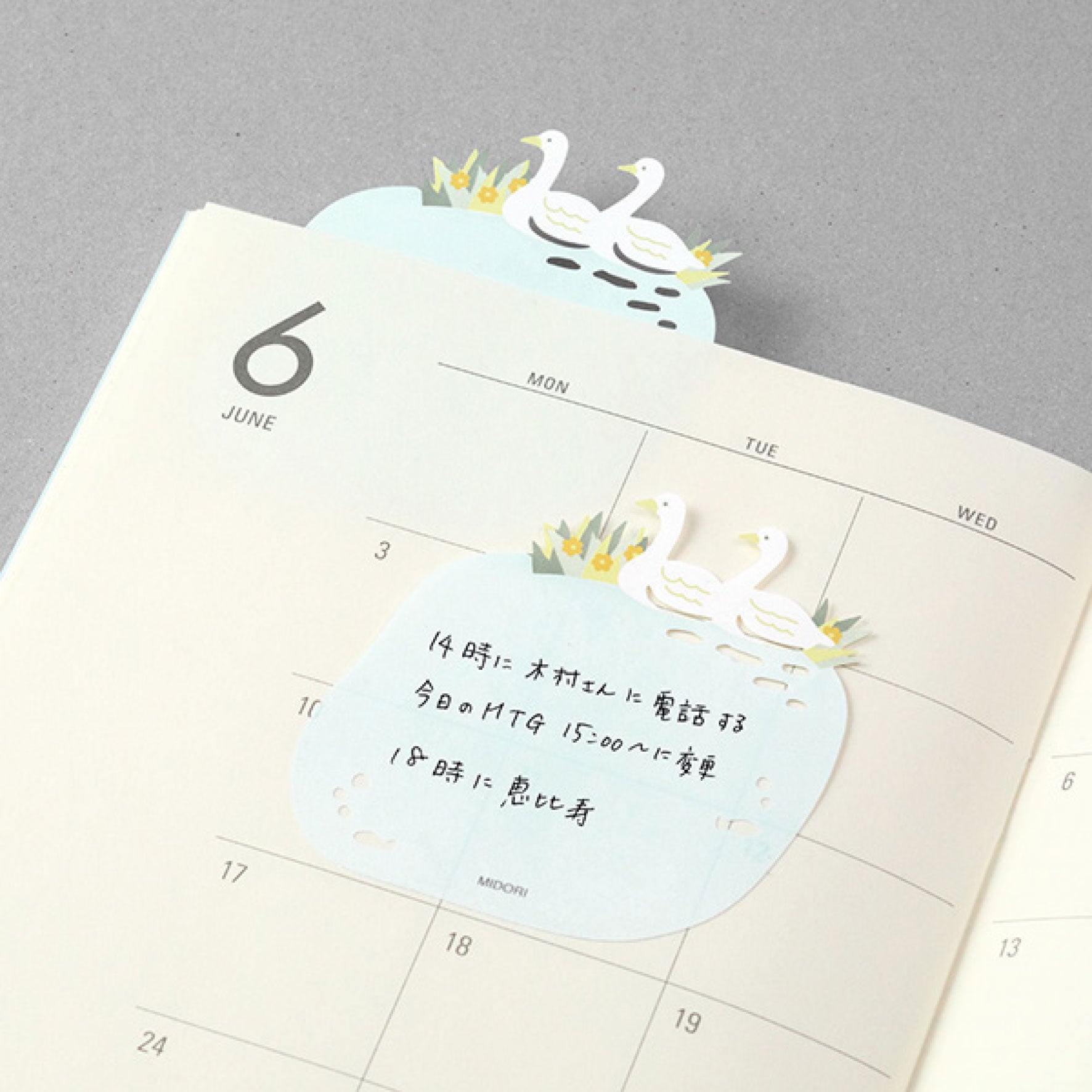 Midori - Notepad - Sticky Notes - Die-Cut - Swans
The die-cut swans Midori Sticky Notes is a pad of detailed yet delicately decorated sticky sheets. The bottom half has a sticky strip at the back and when pasted, the top is designed to float a little. 
The sticky notes can be used as gift tags, message cards, notes, bookmarks or decoration for a journal. The paper is the usual high standard from Midori, making it a pleasure to write on. 
Specifications: 125 x 91 x 4mm
20 sheets