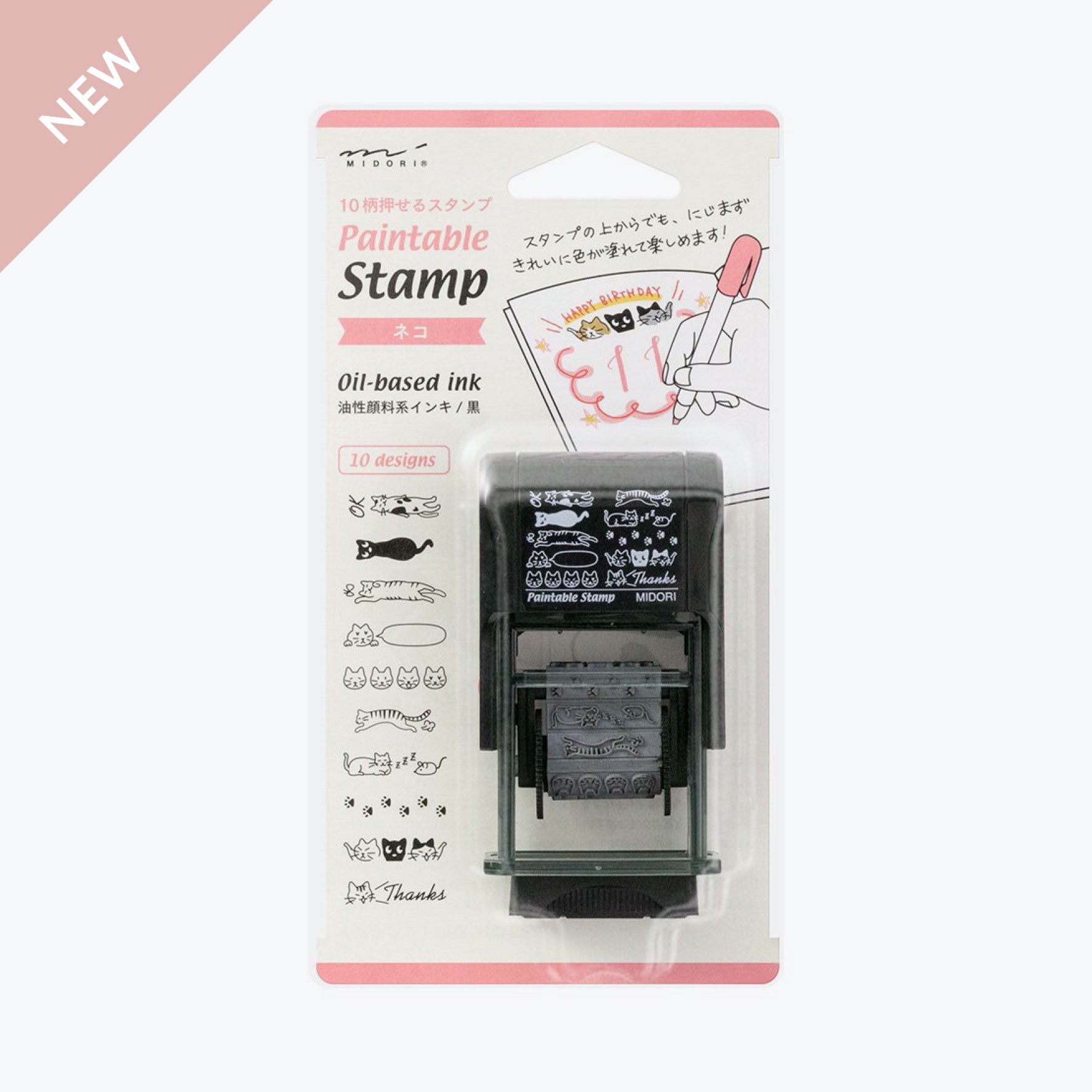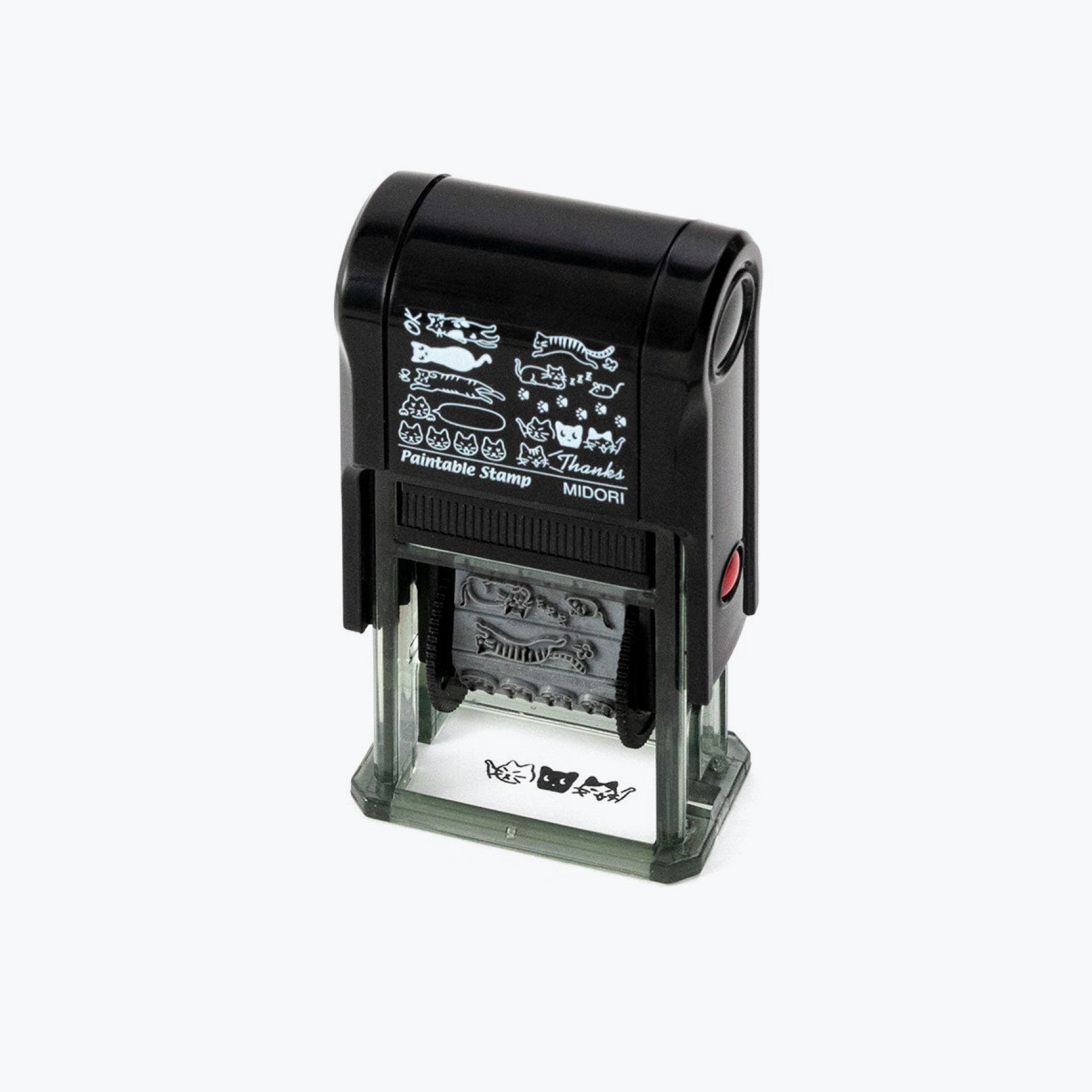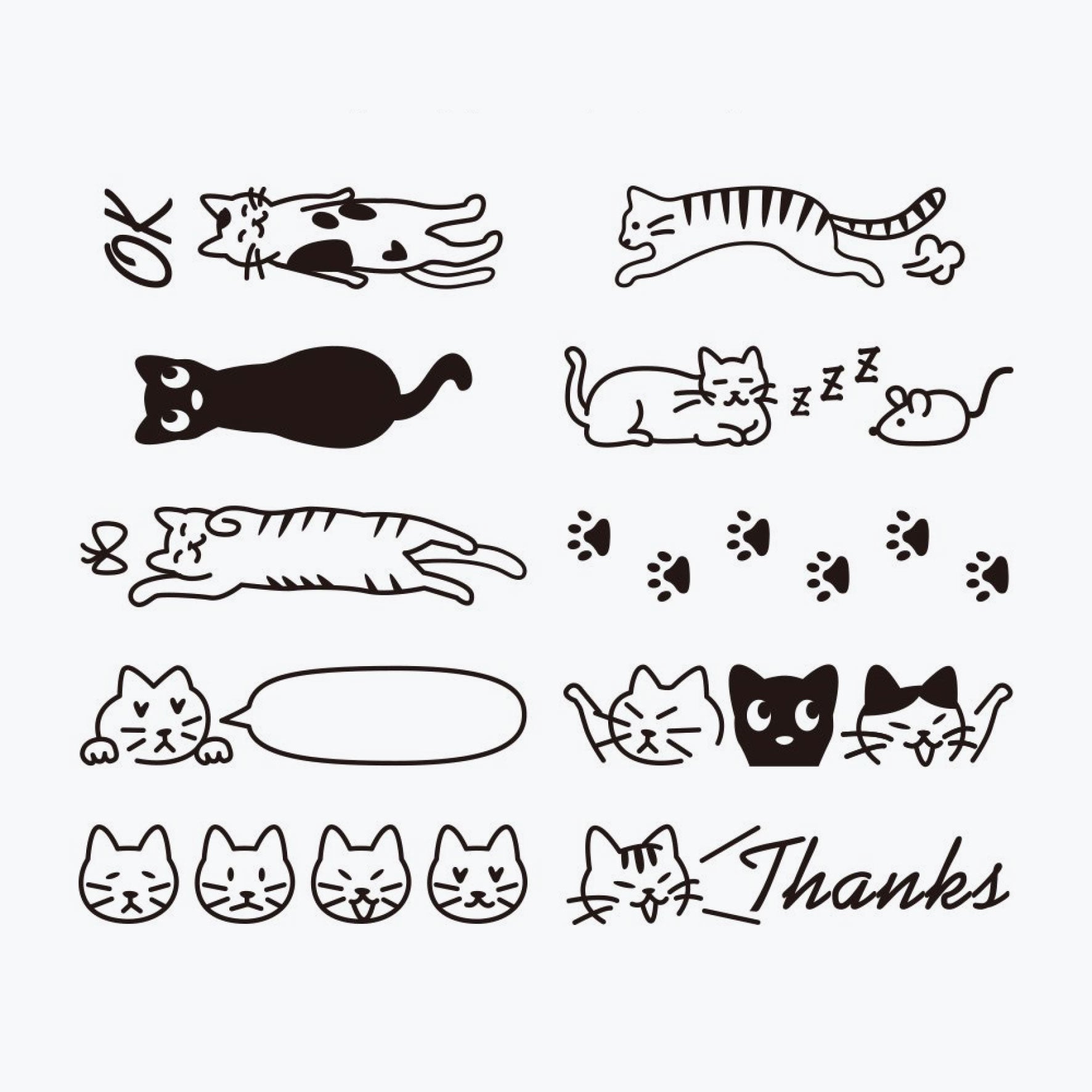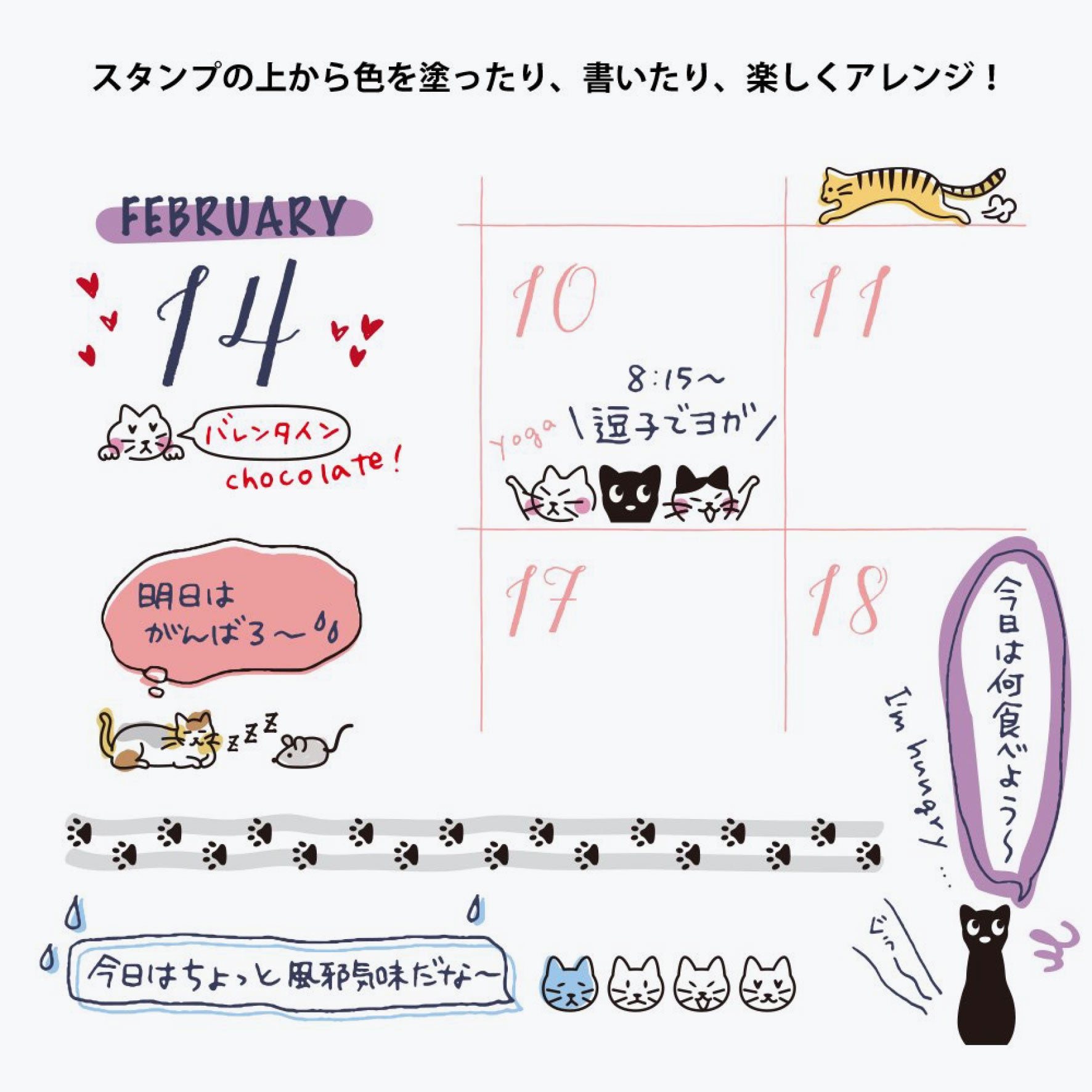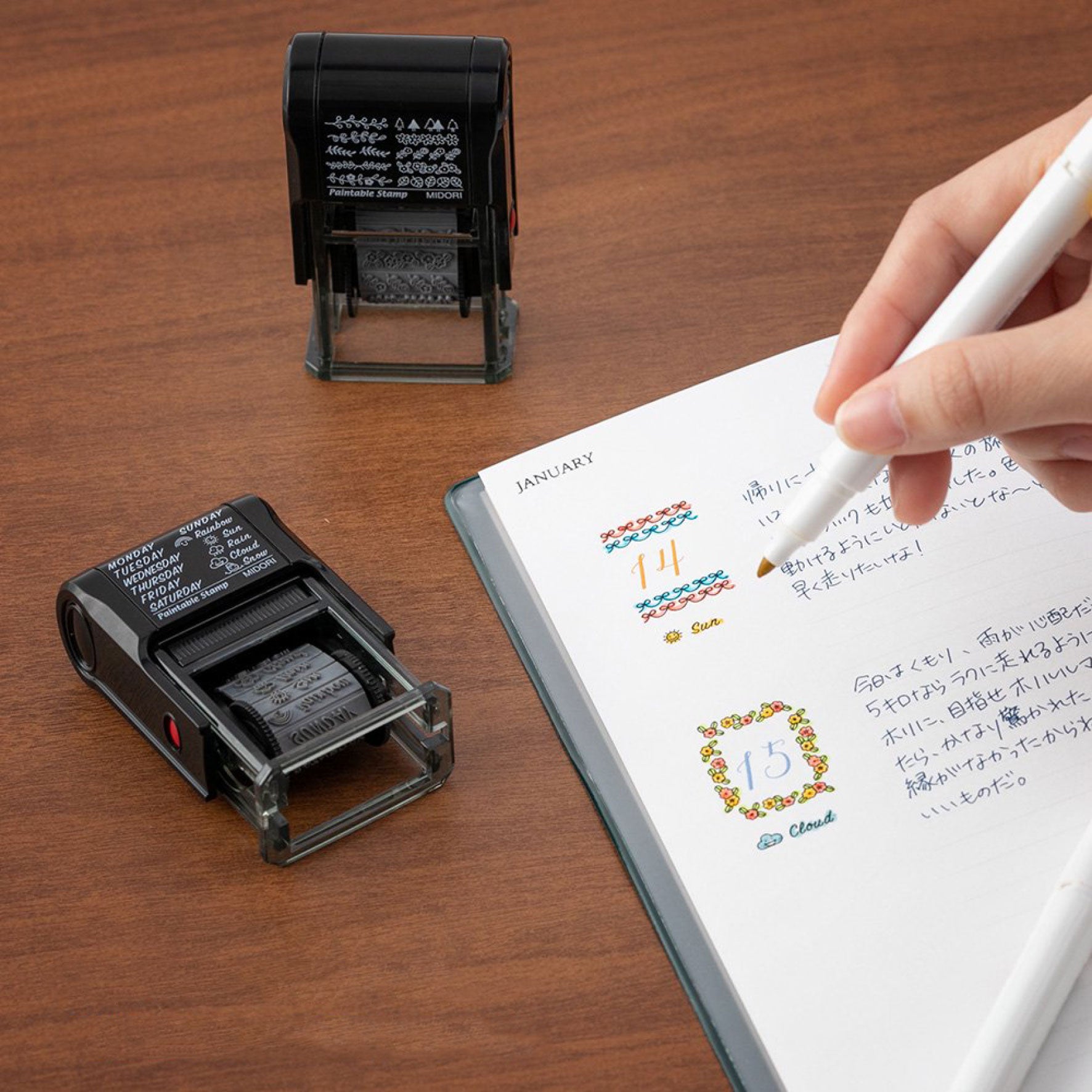 Midori - Stamp - Rotating - Cats
The Midori cat rotating stamp features 10 designs including sleeping cat, resting cat and talking cat. To use, simply rotate to the desired design and press down on the page. The stamp can be used 2,000 times and when the ink runs out, it can be topped up using the Midori ink refill. 
The oil-based black ink is waterproof so can be coloured in using the paintable brush pens, making them perfect for journalling, decorating or with the sticky notes or stamp series notebook. 
The rotating stamp can be stored in the Midori stamp case. 
Specifications: 76 x 44 x 26mm