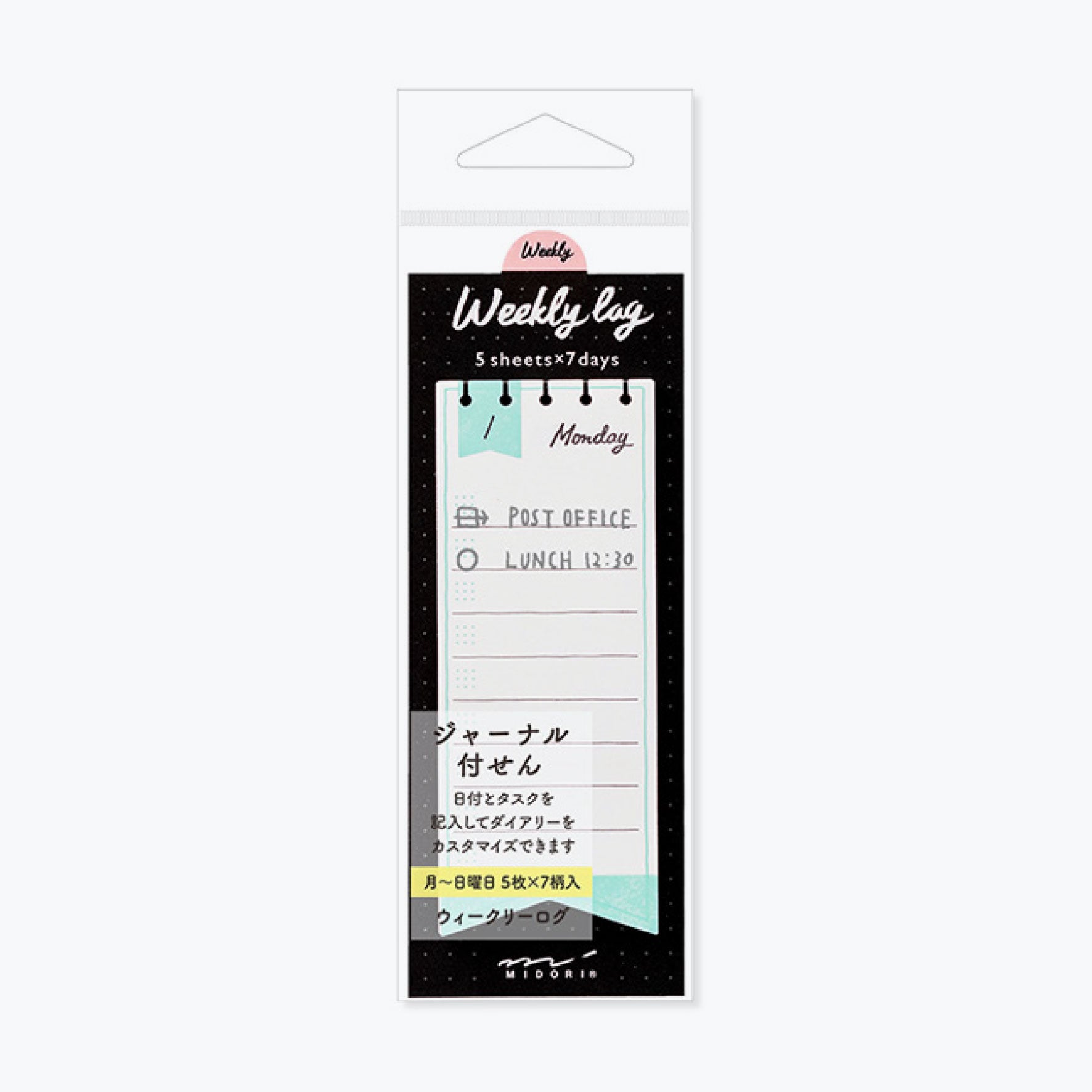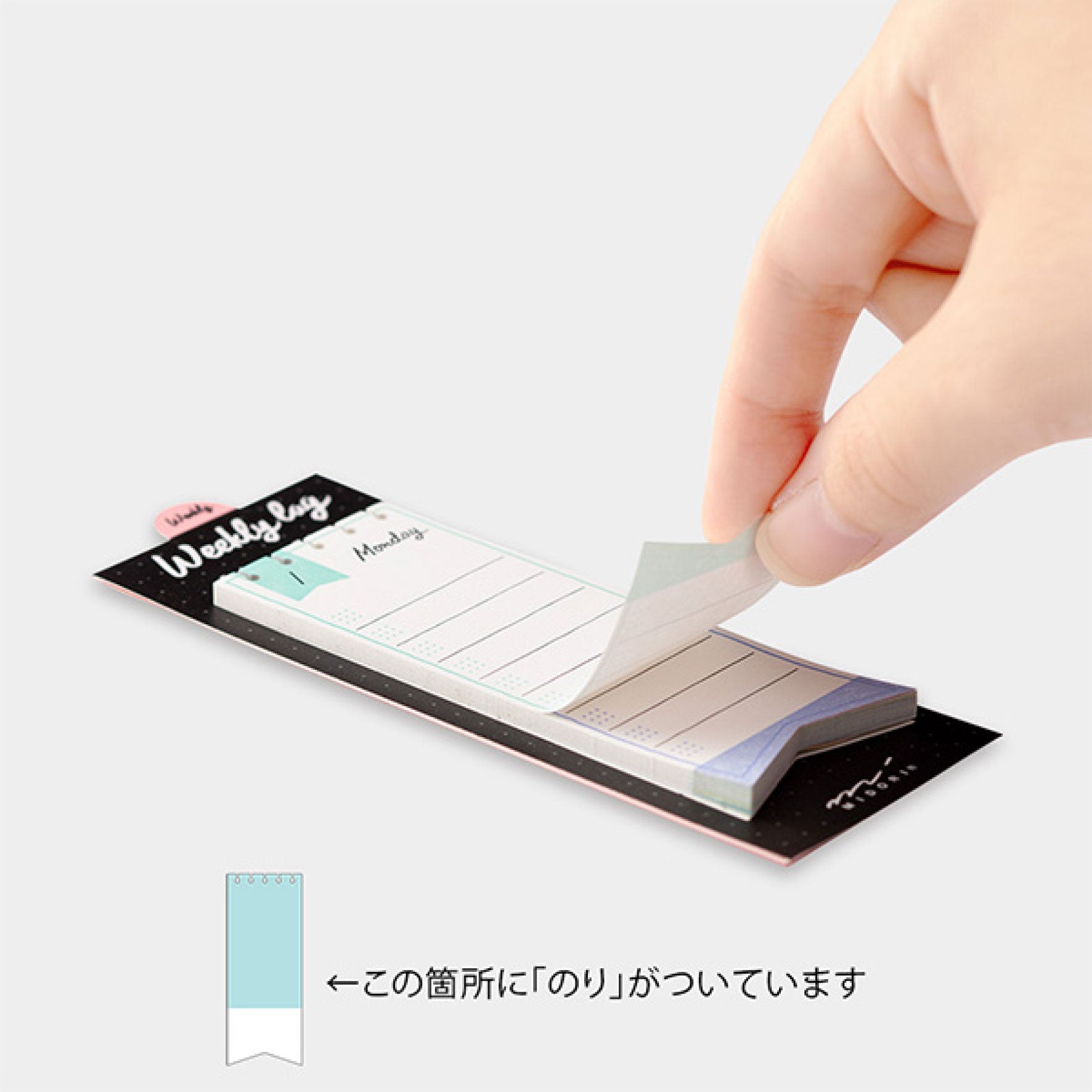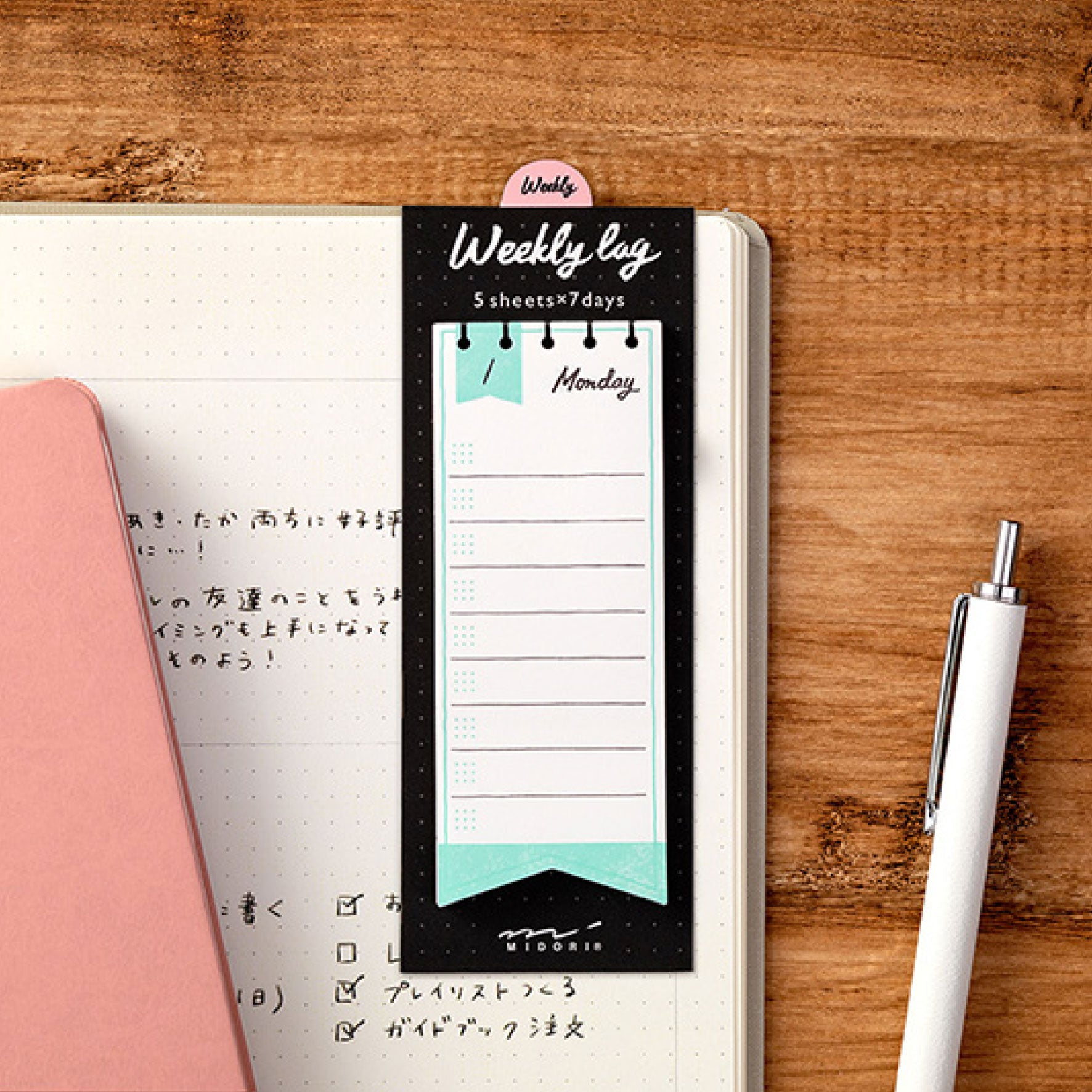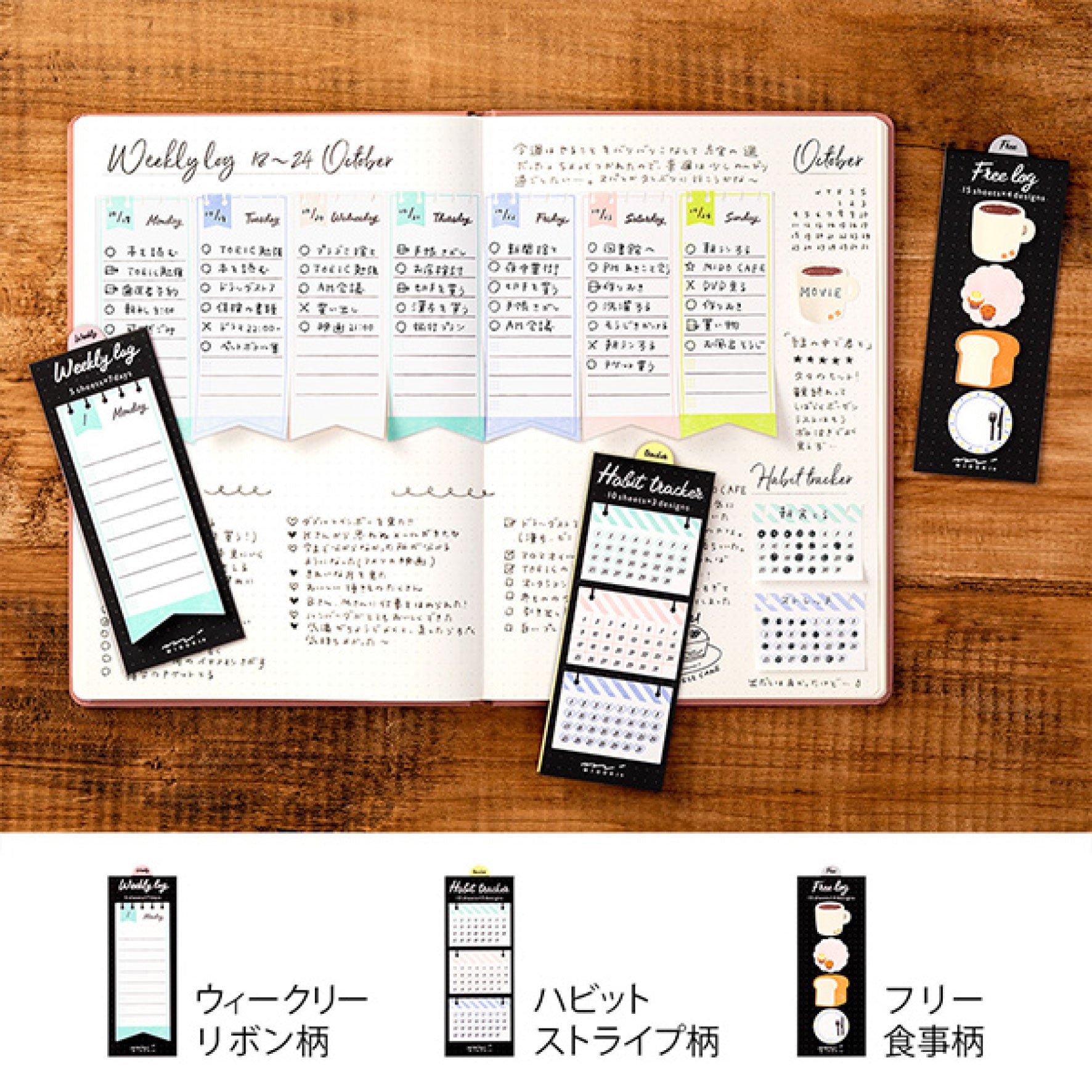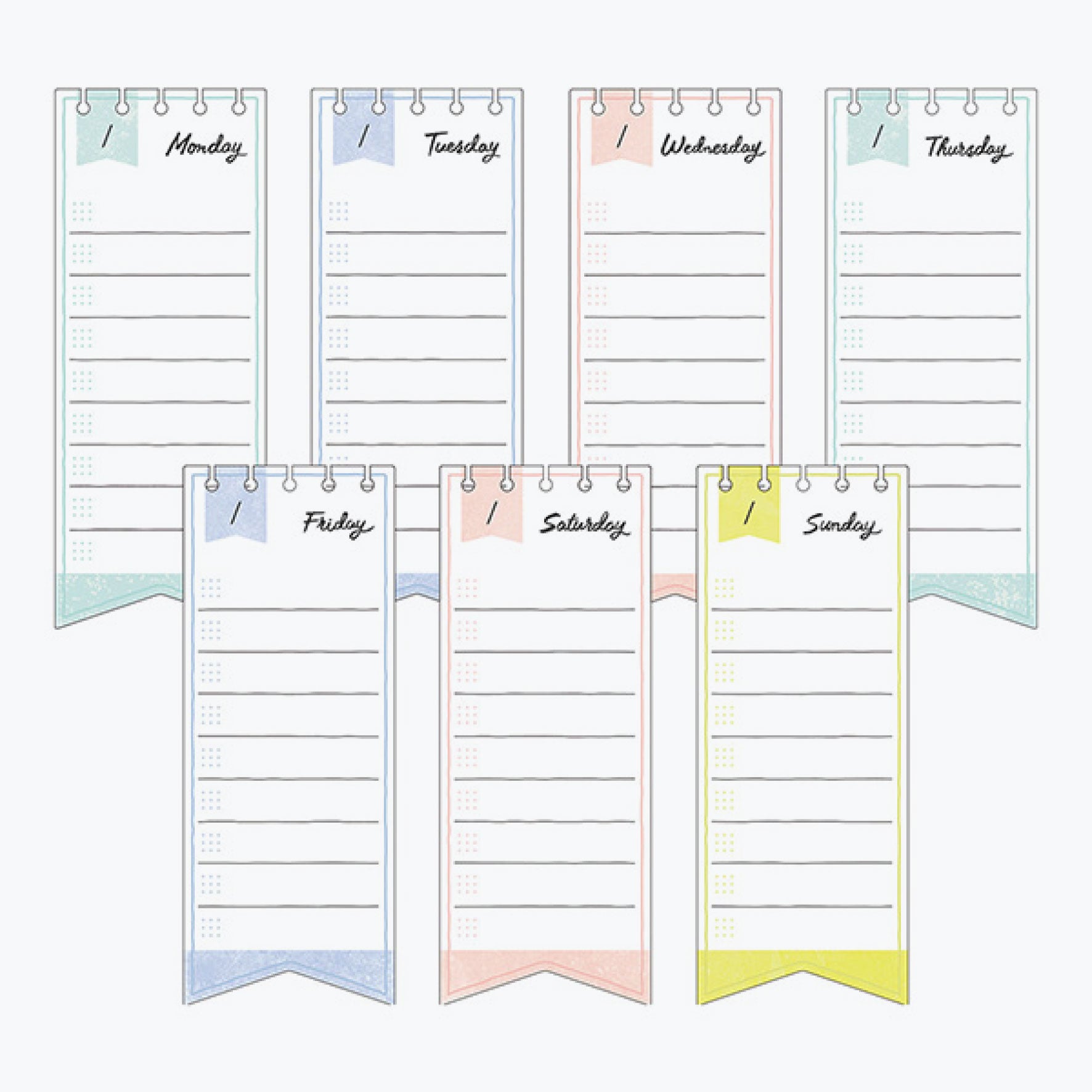 Midori - Sticker Seal - Weekly Log - Ribbon
The Midori Weekly Log stickers are perfect for keeping your journal organised, while adding a touch of colour and style. Each sticker features 9 lines to write a daily to do list, with 9 dots on the left hand side of each line that can be used to make your own signifiers. There is also space at the top to add in the date. 
The adhesive covers more than half of the back, so they stick securely to the page. However, they unpeel and re-stick easily so you can rearrange your plans.
Each pack contains 7 designs (1 for each day of the week) with 5 sheets each.