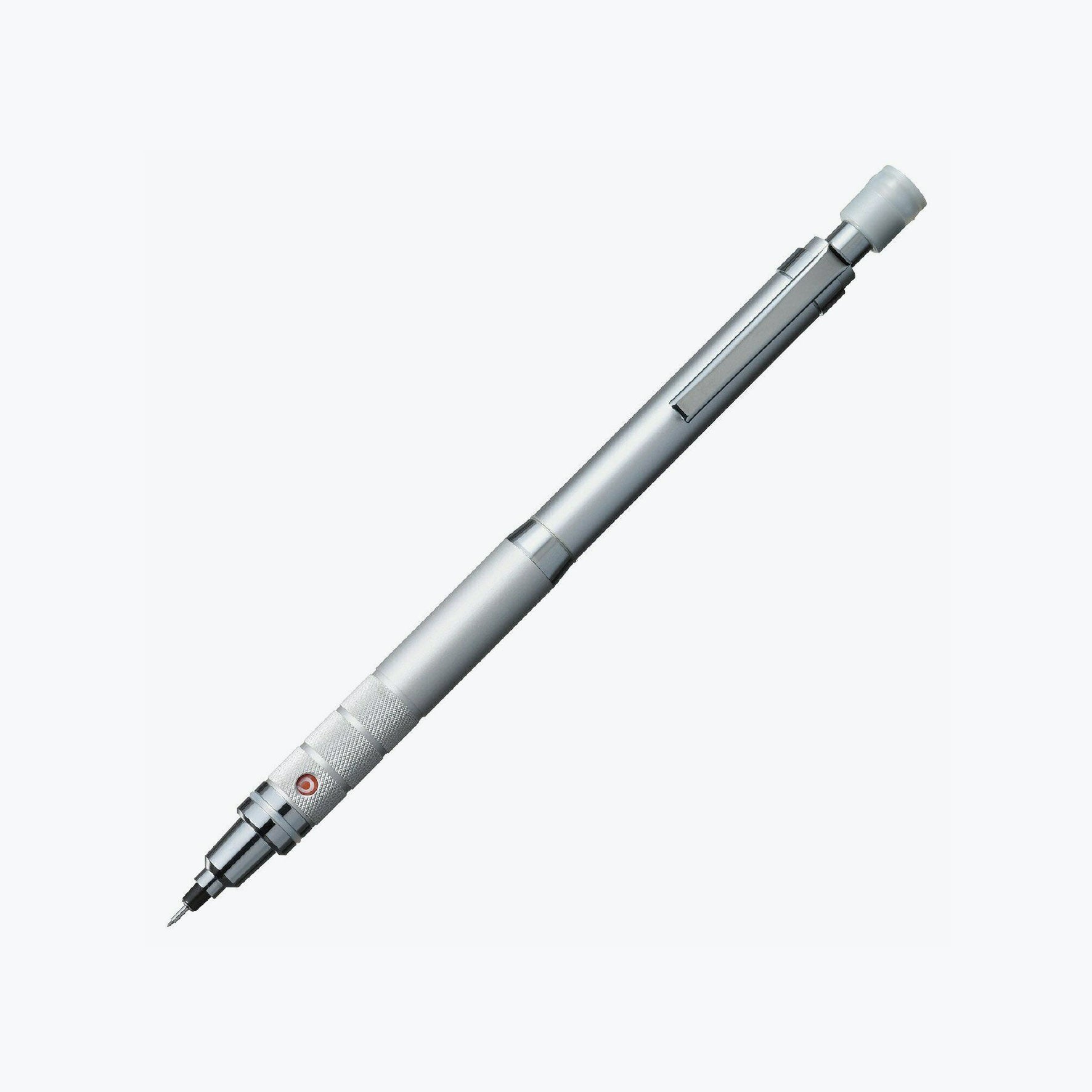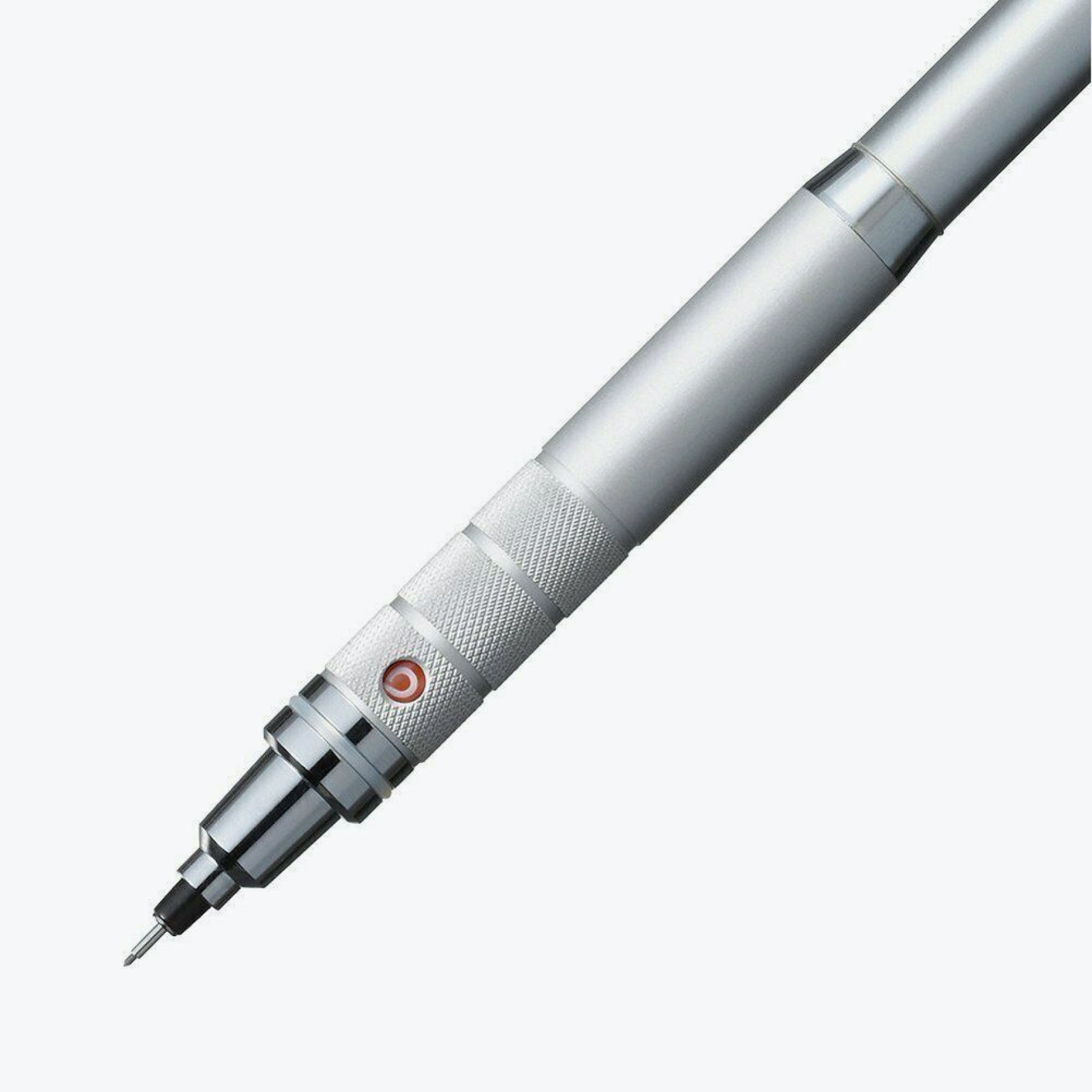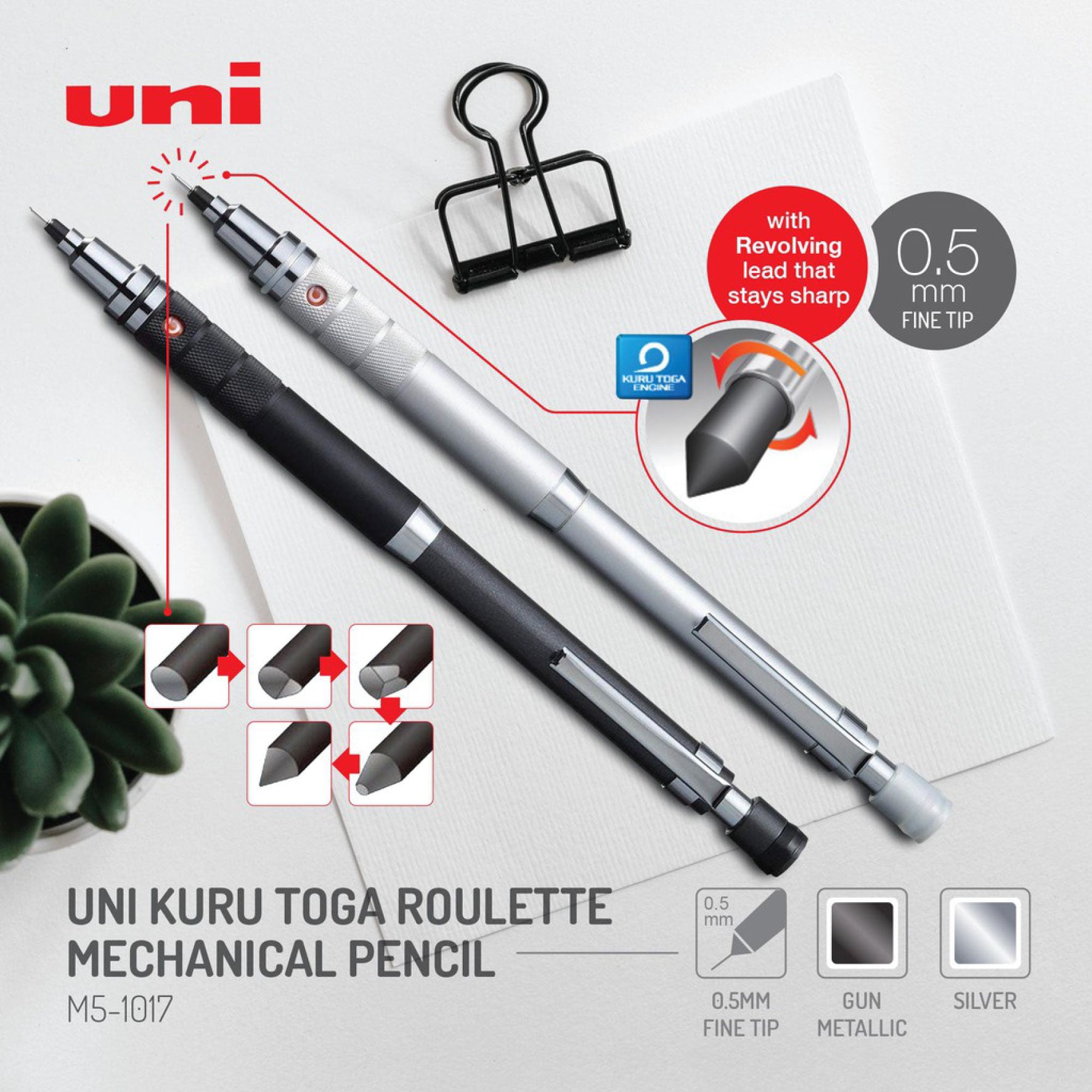 Mitsubishi - Mechanical Pencil - Kuru Toga - Silver
The Kuru Toga stands out as one of the most innovative mechanical pencils. It features a revolutionary, built-in mechanism that rotates the lead incrementally every time you lift the pencil, resulting in a uniformly sharp point.
The Kuru Toga also uses a unique lead that is softer on the outside and harder at the core, which is in contrast to standard leads that are harder on the outside but softer in the middle. This works together with the pencil's rotation mechanism to ensure a sharp point at all times.
The 0.5mm graphite lead refill can be found here.