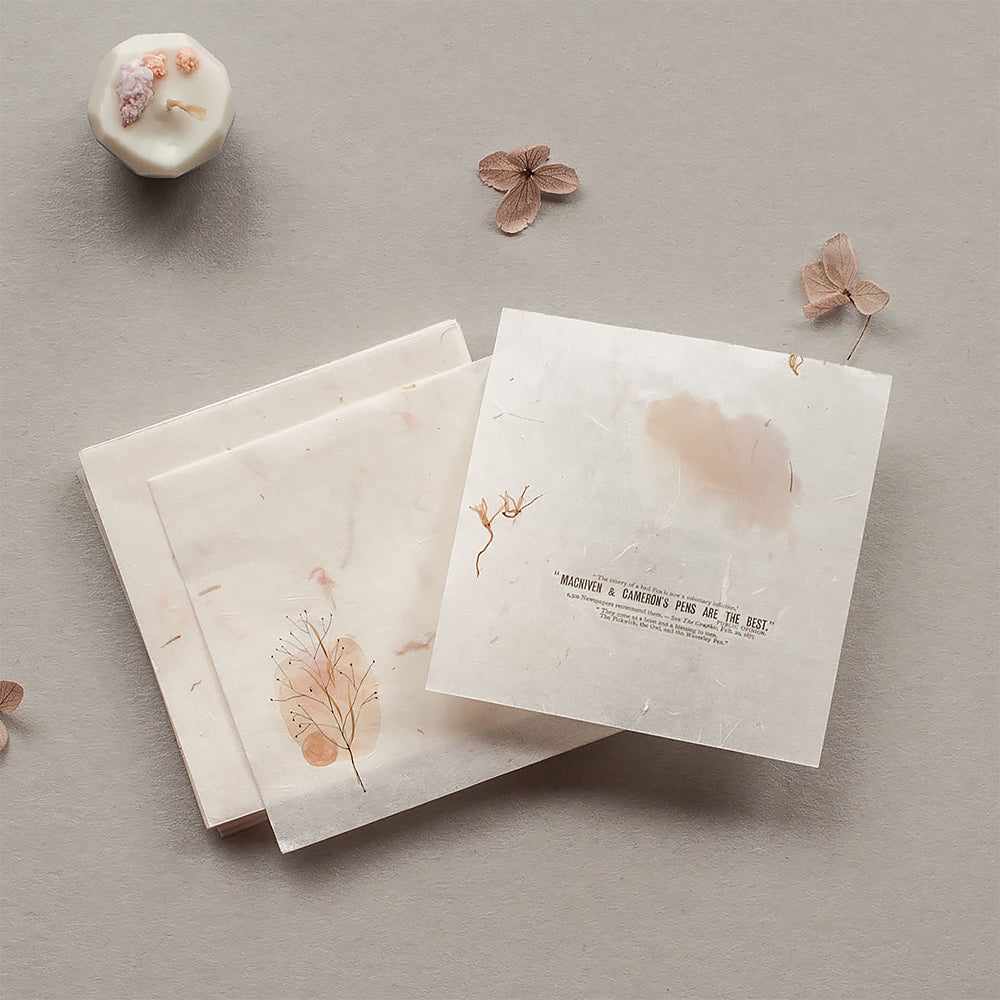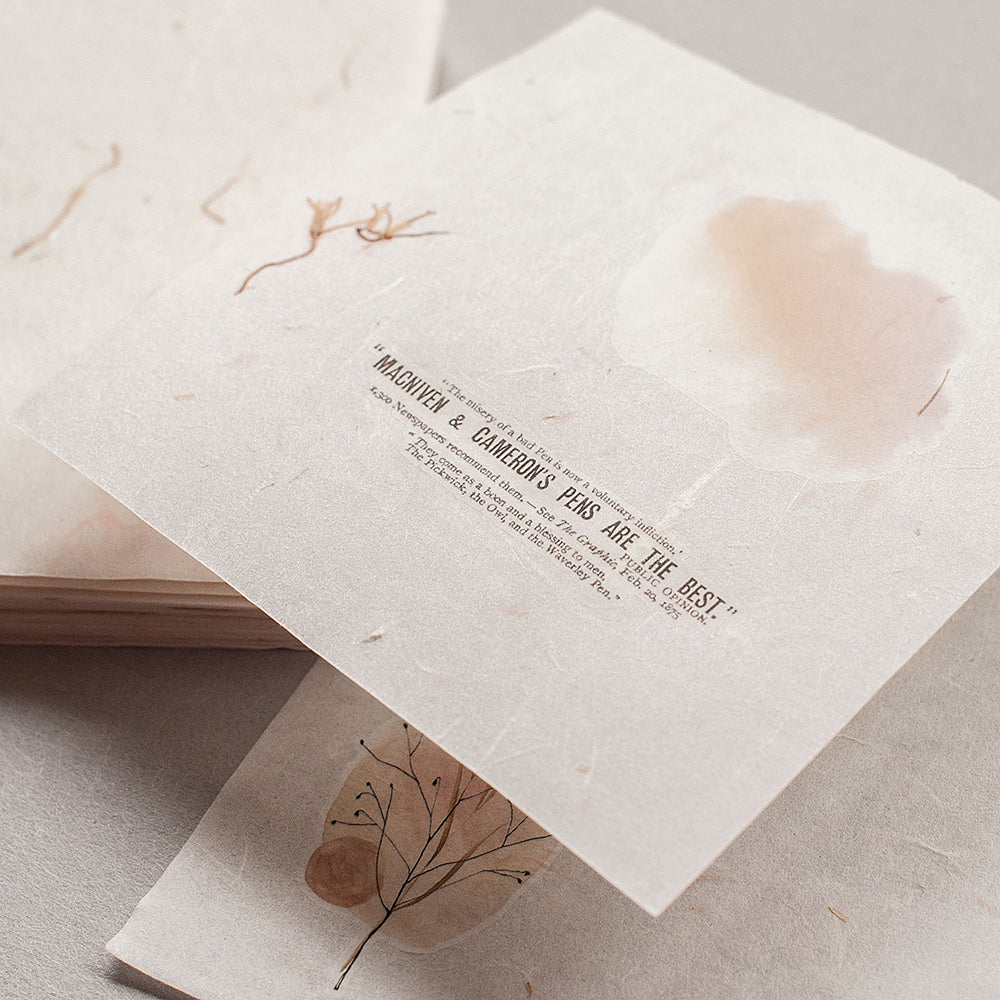 MU Lifestyle - Natural Textured Paper - #06
The MU Lifestyle textured papers are perfect for layering and creating collages. The #06 natural, Japanese paper has a naturally delicate texture, as well as slight translucency so each sheet is unique. 
This textured paper is suitable for collaging with transfer stickers, stamps and wax seals. There are 15 sheets per pack. 
Size: 105 x 105mm