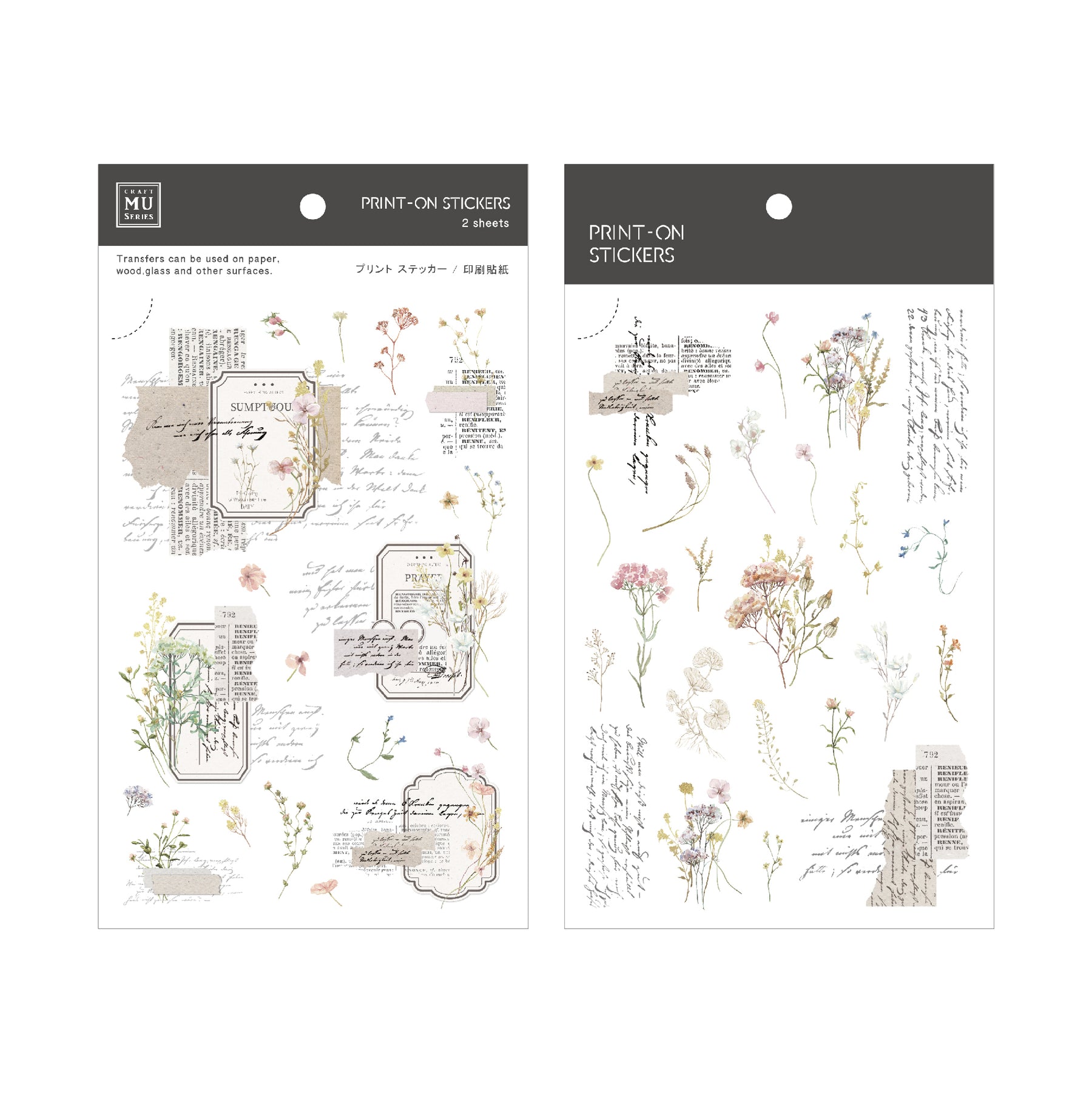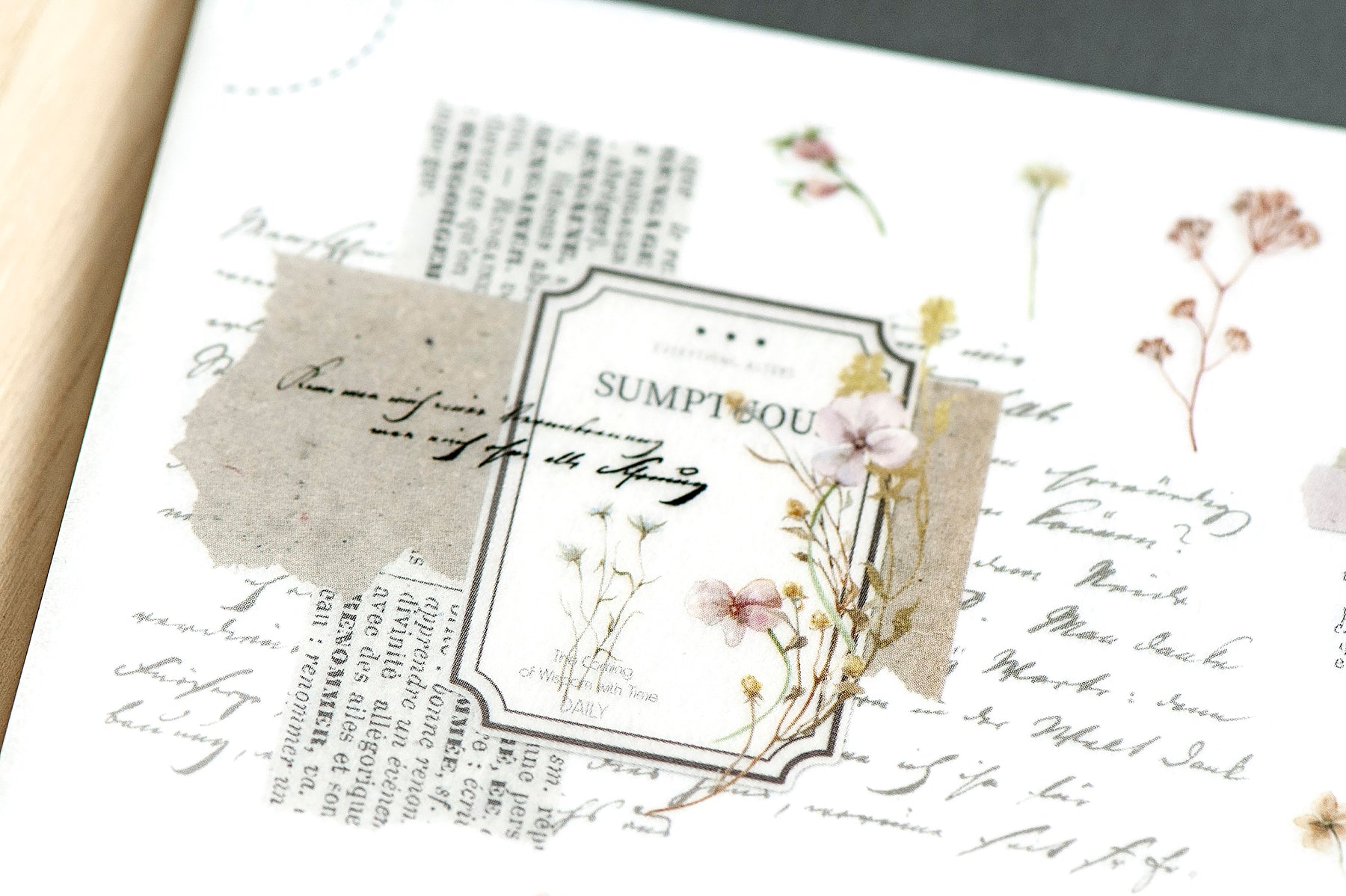 MU Lifestyle - Planner Sticker - Print On - #220
The MU Lifestyle planner stickers are perfect for journaling, decorating, card making and scrapbooking. They have an elegant translucency, making them ideal for layering to create unique designs with a watercolour effect. #220 features vintage text and delicate flower designs.

To use, simply cut out the design using craft scissors, remove the backing sheet, apply pressure with a transfer stick or firm object and peel away the clear sheet to reveal the sticker, which will appear as it was printed on the surface rather than applied. The MU Lifestyle stickers can be used on a variety of surfaces including paper, wood and glass. 
Stickers can be stored  in the MU Lifestyle sticker folder or Midori paper pocket notebook with the transfer sheet still attached. 
Size: 2 x 10 x 15cm 
2 sheets