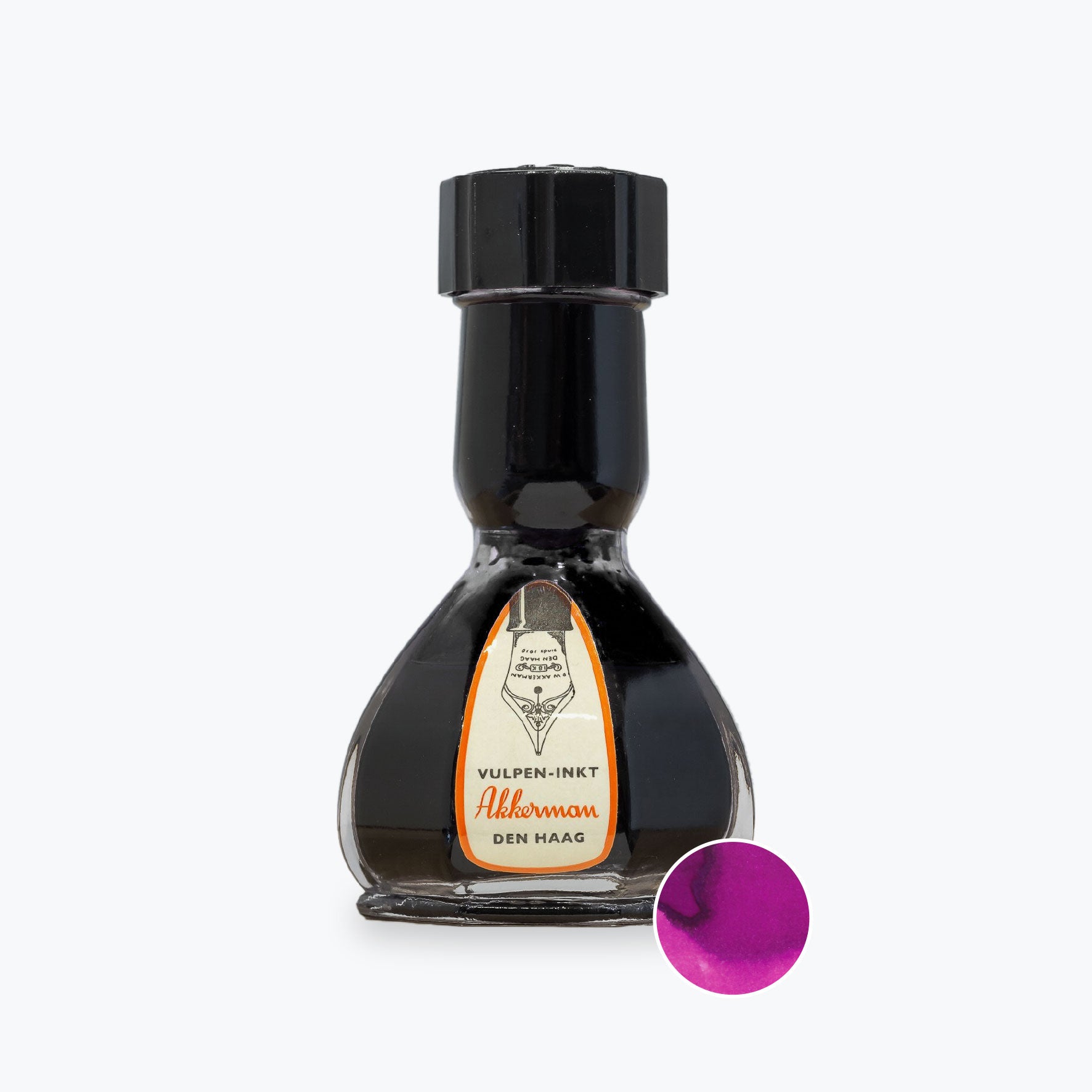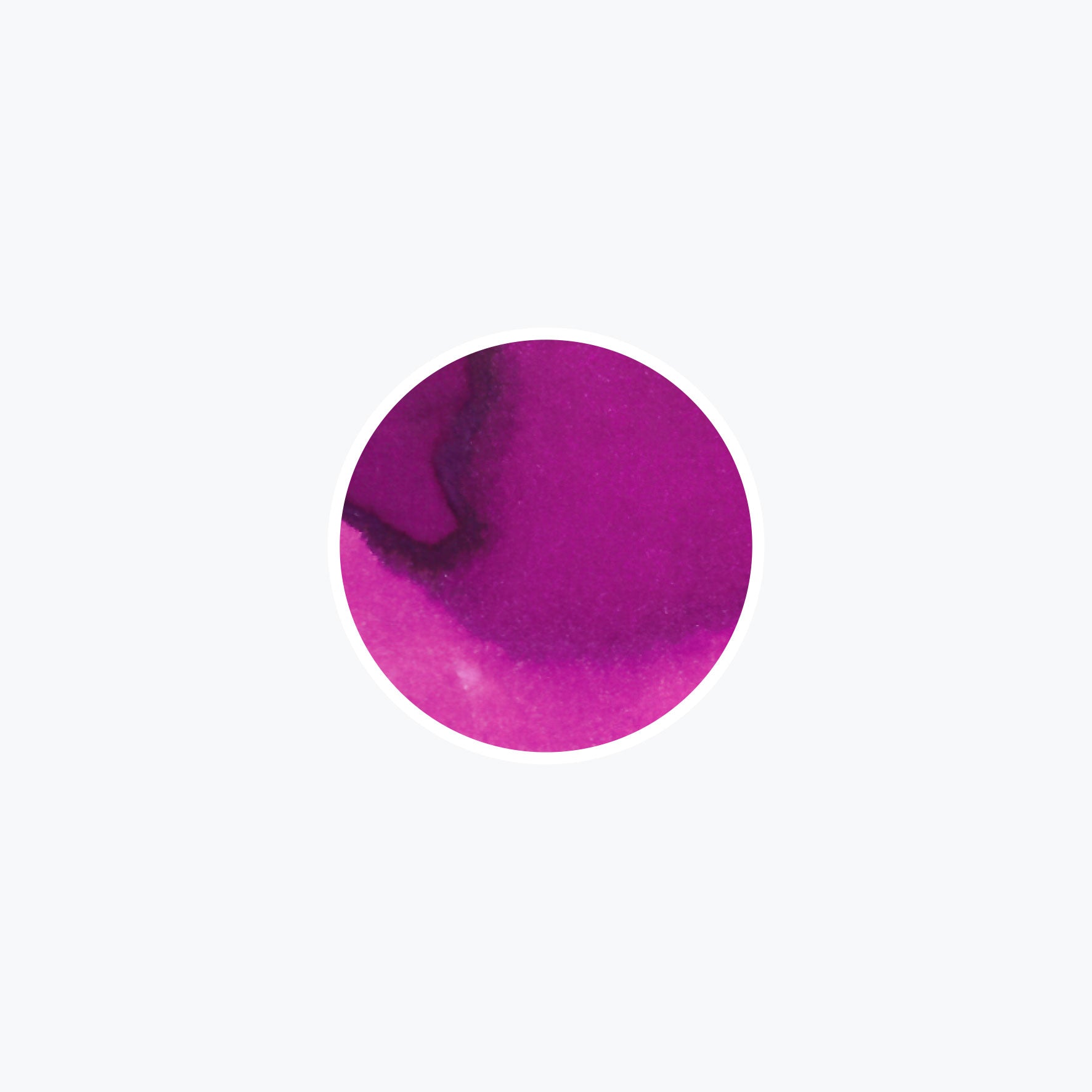 P.W. Akkerman - Fountain Pen Ink - 12 Mauritshuis Magenta
P.W. Akkerman is a pen store in The Hague, Netherlands that was founded in 1910. To celebrate their 100th Anniversary in 2010, they released a line of inks with a very distinctive ink bottle.

Mauritschuis is a museum in the Hague that houses many of the Netherland's most precious works of art, known as the Royal Cabinet of Paintings, many of which are from the Dutch Golden Age (1575 to 1675).

The P.W. Akkerman ink bottle fills by tipping the bottle upside down so that ink flows from the large bottom section, into a small upper section. When you tip the bottle back up, a small marble rests in the neck of the bottle to create a reservoir, making it easy to fill the fountain pen. The P.W. Akkerman bottles contain 60mL of inks, while the name of each colour has been named after a different location in the Hague.