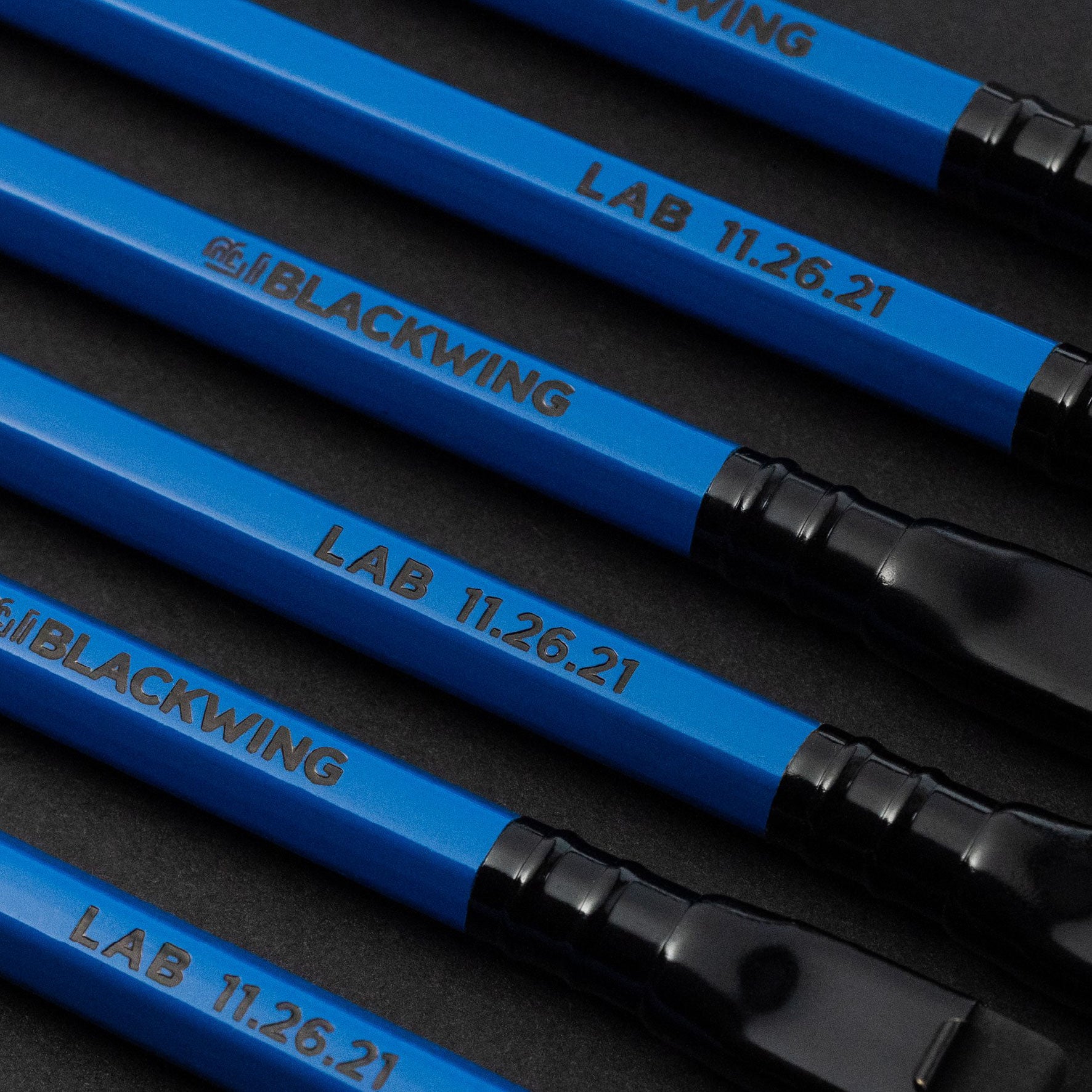 Palomino Blackwing - Pencil - Lab 11.26.21 - Box of 12 (Limited Edition)
Blackwing Labs are small batch pencil releases that offer a fun look at the design process. The results see Blackwing experimenting with new features, or putting new spins on old favourites. Each pencil will be foil stamped with the date of the release, and each box will be numbered by batch. 

Lab 11.26.21 is the third instalment of the Labs series. With this Lab, Blackwing experimented with an extra-soft graphite core that is softer, darker, and smoother than anything they've done before. The design for this lab features a blue barrel, black ferrule, black clip, black eraser, and black imprint. Each set includes 12 pencils.

Also available as a pack of 2 pencils, one to enjoy and one for the collection.
Click here for Blackwing replacement erasers and sharpeners.
*Limit of 2 per customer